Going up on the Lake Maggiore you will reach Verbania Pallanza a noble little town just like Stresa. In Belle Époque period it was one of the preferred destination for people coming from all over Europe. You will just feel it looking at Grand Hotels and Villas on the Lake.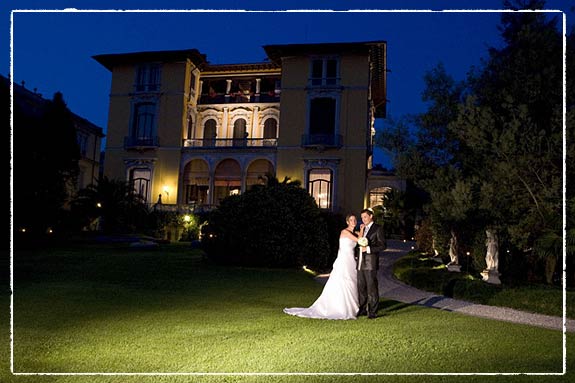 The most famous villa in the area is Villa Rusconi Clerici. It is just on the lake shore. Villa Rusconi Clerici was built during 1800, finely preserved, with its stunning view on Borromean islands and gulf.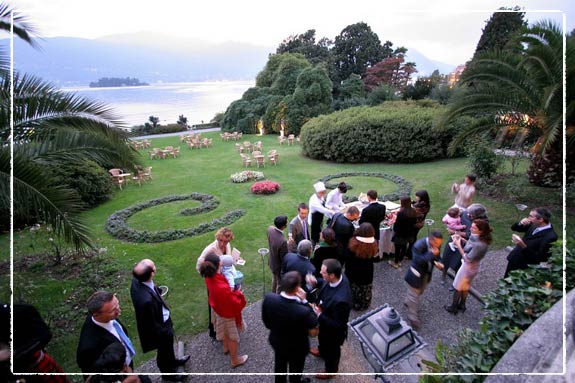 Villa Rusconi Clerici has an amazing garden where you could also celebrate your open air symbolic ceremony, just on the lake shore with a simply magic atmosphere! Reception can be held side of the garden in the big pavilion built in liberty style.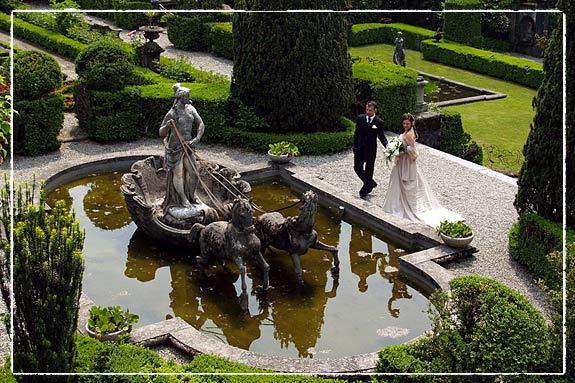 Pallanza host Villa San Remigio, too, one of the most beautiful historical villas of Lake Maggiore.
It is now maybe the best venue for legal civil ceremonies on Lake Maggiore.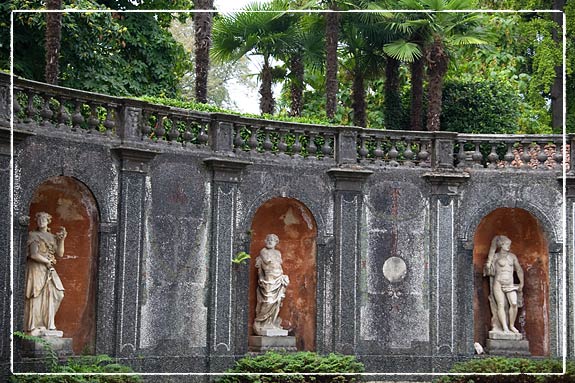 Side of the Villa San Remigio there is a wide terrace to enjoy a stunning view on the lake. The balcony has a rock gallery underneath that is often used as winter garden. This is one of the most scenographic spot for your wedding pictures!
My name is Valentina and I work as wedding coordinator on Lake Orta and Lake Maggiore.
Before being a wedding planner and coordinator I worked for an American company planning events. I turned into wedding planning for SposiamoVi group, more than 5 years ago. Since Italian Lakes Wedding was founded I work with them to make bride and groom's dreams come true on this wonderful Lakes of North West Italy and Piemonte region.

l love creating with my couples the perfect event for them following their wishes and needs, helping to find the best solution for their ideas and budget.
I like meeting people talking with them and know more about their cultures and traditions. I do like sharing Italian customs with them and working in team with couples to let them experience a real and dreamy Italian wedding!

I will be pleased to guide couples along lovely traditional and pedestrian roads of Orta village discovering the beauty of this romantic Lake between villas, traditional restaurants wonderful churches and enchanting St. Julius Island.
I will be happy to let couples discover bigger and charming Lake Maggiore with its Borromeo Islands, wonderful hotels and villas overlooking the waters.

I'm sure you would be amazed by the beauty of these special corners of Italy so I'm simply wait for you for a lovely experience to create and live together.

For any information about wedding on Lake Orta or Lake Maggiore please CONTACT ME.