Everybody knows that their wedding is a once-in-a-lifetime opportunity to create the sweetest memories with friends and family. 
I would love to share with you the highlights of Vladimir & Tatiana's wedding to let you fall in love with Lake Como once again and see how your destination wedding in Italy can be a fairytale.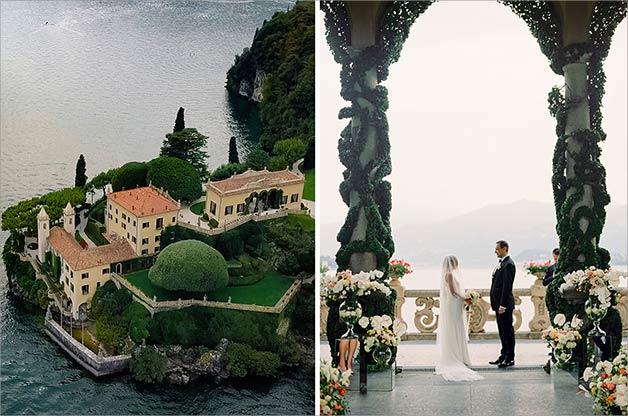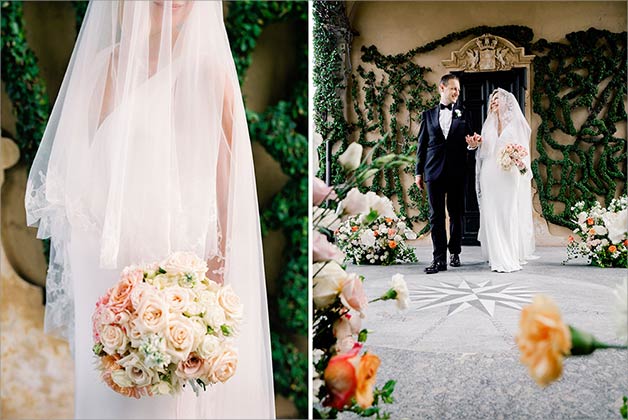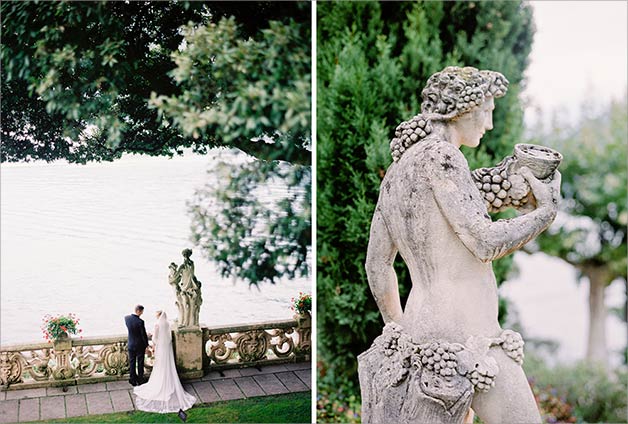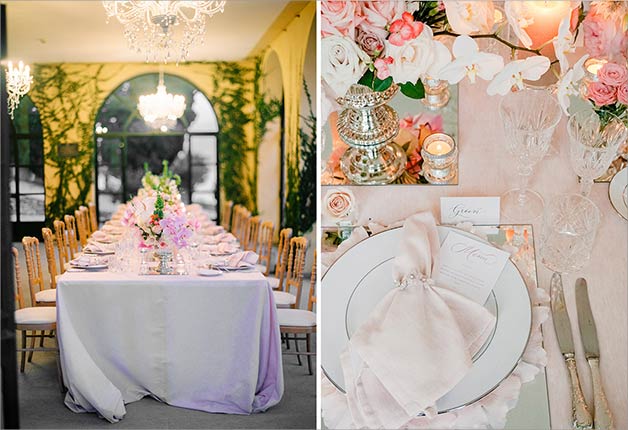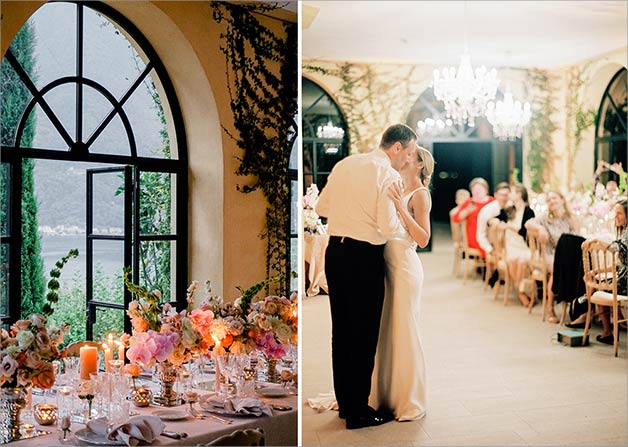 Bride and Groom chose Lake Como for their Italian Wedding
Vladimir & Tatiana are a young couple from Russia. They contacted me time go to let me know they were looking for a wedding planner on Lake Como who could understand their ideas.
I immediately asked them to tell me their love story. A wedding planner needs to understand what kind of relationship the couple shares before proposing anything to them. They were happy to share their ideas with me.
When I heard about how they met and how much they love each other, I instantly thought about a pretty unique location: probably the most exclusive location in Lake Como, Villa del Balbianello.
With no surprise, Vladimir & Tatiana confirmed my suggestion the minute they saw Villa del Balbianello itself.
"An elegant wedding in Villa del Balbianello is simply the best way to enjoy everything this place has to offer in just one day"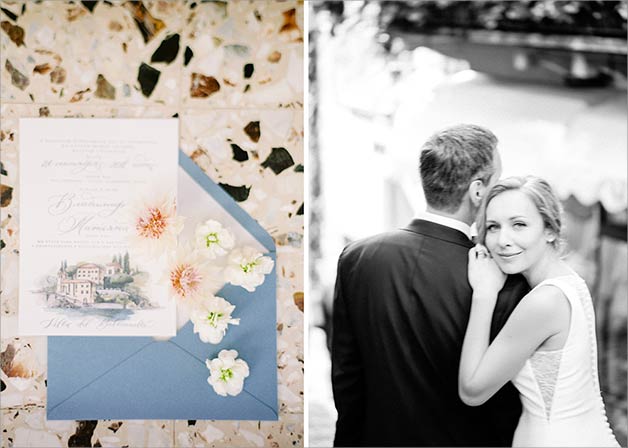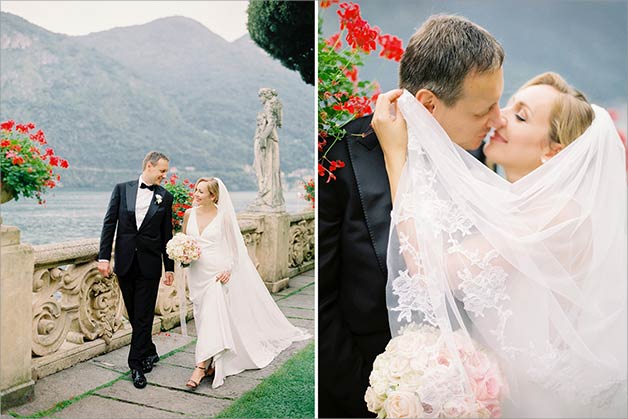 Getting ready in Bellagio – Lake Como
When speaking about weddings, everyone wants to know how was the dress, location, or food… But anyone ever asks about getting ready time When, instead it is a very important topic.
Hours before the wedding are and at the same time stressful ones for the bride and groom. The big moment is coming and you want everything being perfect.
For this reason, I always suggest to my couples to get ready in a peaceful environment that gives them joy. On this occasion, Vladimir and Tatiana agreed on choosing Bellagio village for their preparations. Also because – thanks to its scenographic vies – it is an ideal background for some amazing wedding pictures.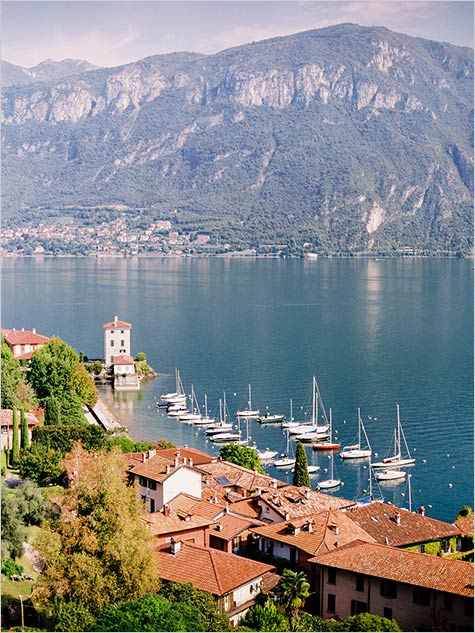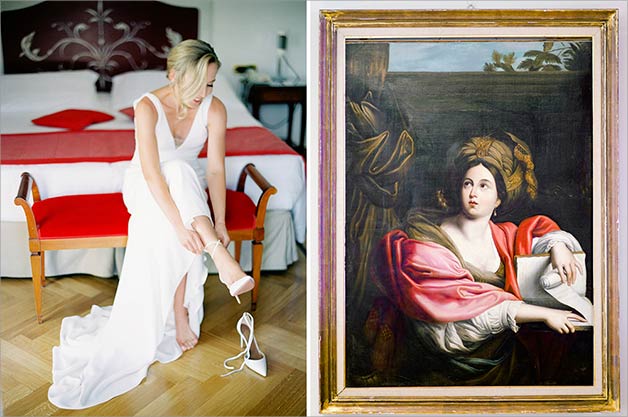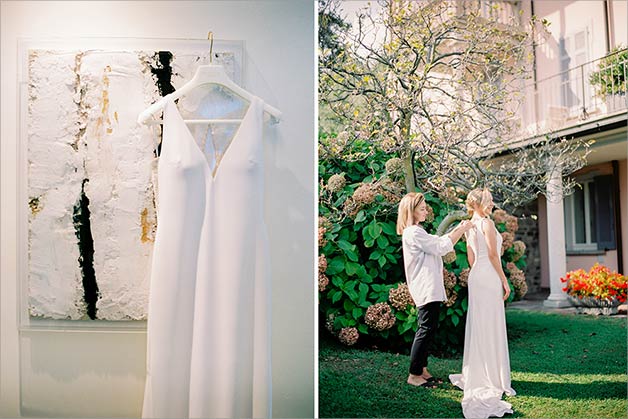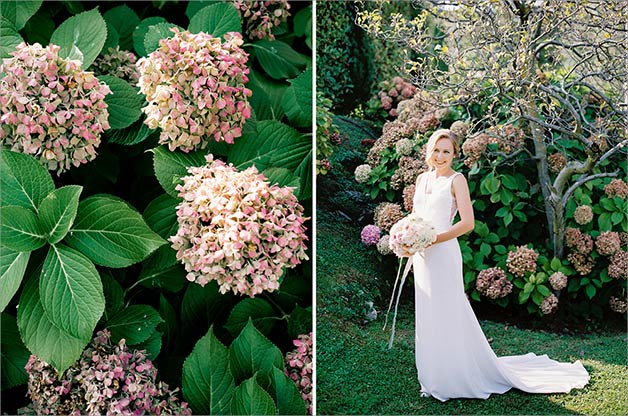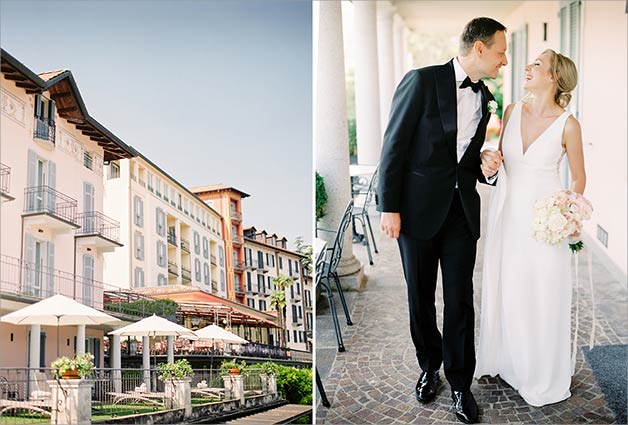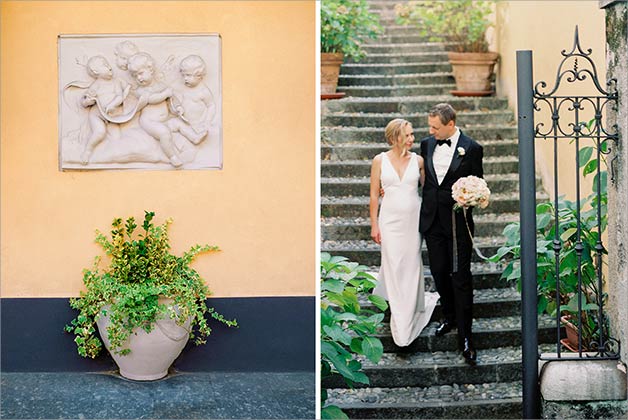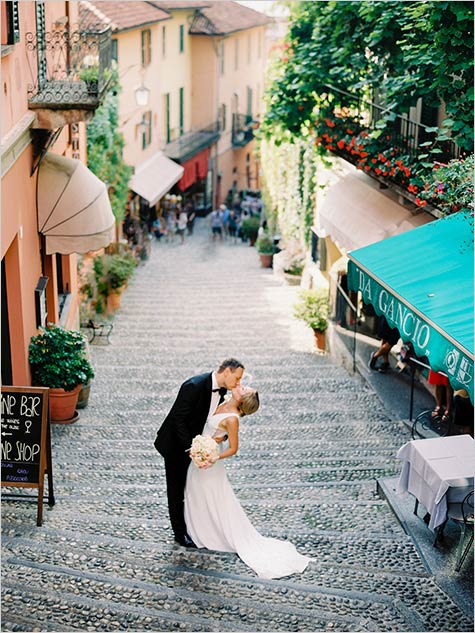 An intimate and elegant wedding in Villa del Balbianello
Vladimir & Tatiana celebrated their wedding ceremony at Villa del Balbianello in September 2019.
"Villa del Balbianello is breathtaking. You cannot understand it until you see it with your own eyes"
Never heard about this sumptuous Villa? No worries, read more here! Villa del Balbianello is one of the most magnificent wedding venues in Lake Como. Too beautiful to be real, the property is managed by FAI – Fondo Ambiente Italiano – a fund that preserves the most important Italian monumental Villas and gardens. Thanks to our agreement with the FAI, we have the permission to organise here unforgettable private events as amazing destination weddings overlooking Lake Como.
The atmosphere is magical: the instant you step on the property you will feel like you are going back in time. The perfect features for couples who want their wedding to be a fairytale!
Speaking of fairytales, let's get back together to Vladimir & Tatiana's special day on Lake Como. After their preparations in Bellagio, the couple arrived at Villa del Balbianello by boat ha wonderful experience for sure!
When the bride and groom and their guests finally arrived at Villa del Balbianello a sophisticated atmosphere surprised them all. Live music by Nicole Magolie was waiting for them.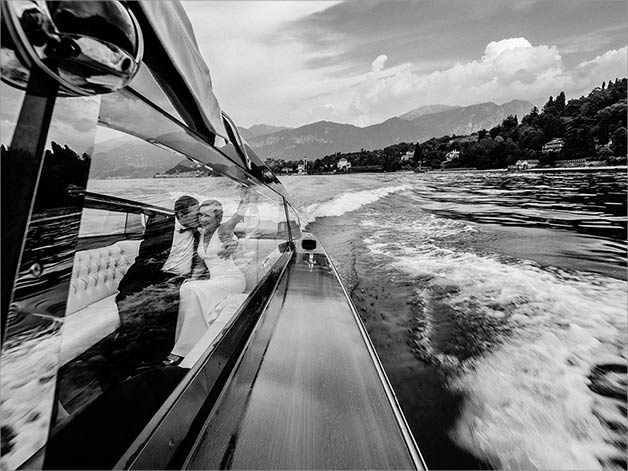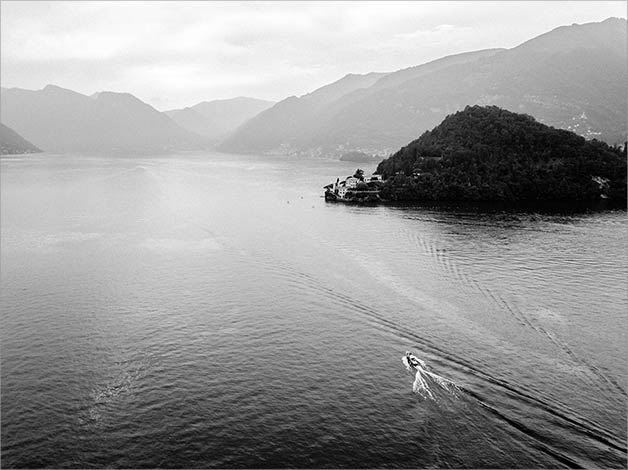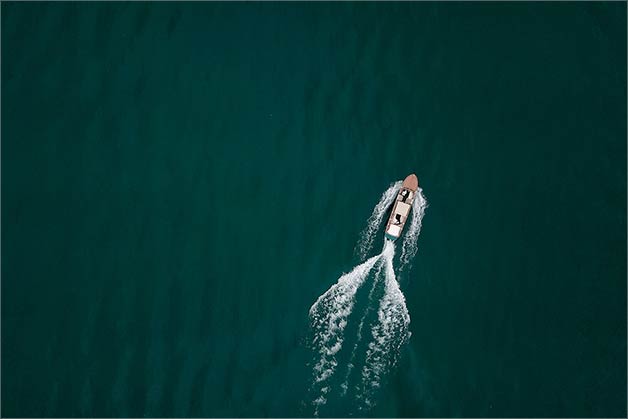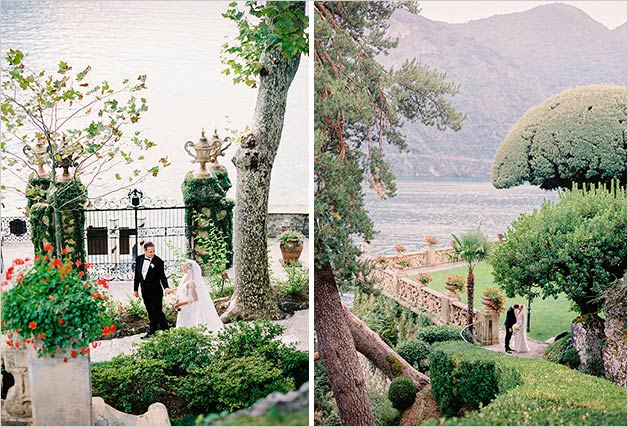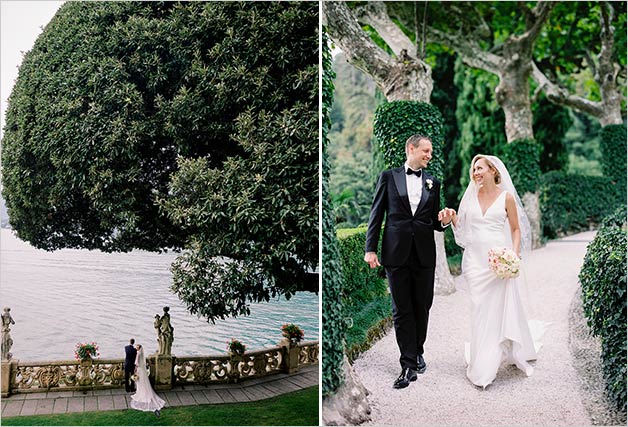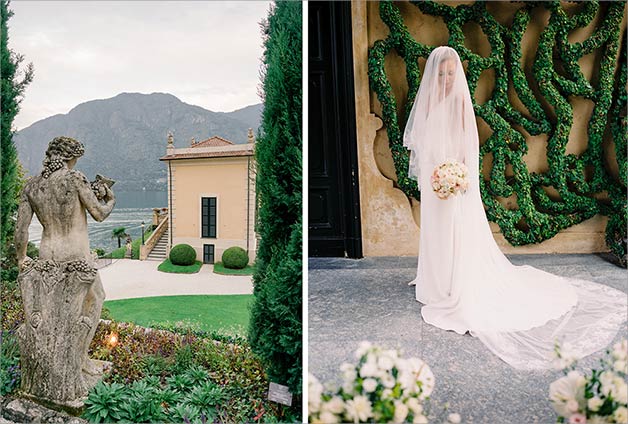 Try to imagine Villa del Balbianello in all its magnificence
Now try to imagine Villa del Balbianello in all its magnificence. Trees pruned into unusual shapes, romantic views, avenues lined with statues, panoramic terraces, and abundant blooms surround an ascending path leading to the 18th century Loggia Durini, which crowns the whole Balbianello complex and offers the visitors two different panoramas of the Lake. Here is where the ceremony was performed.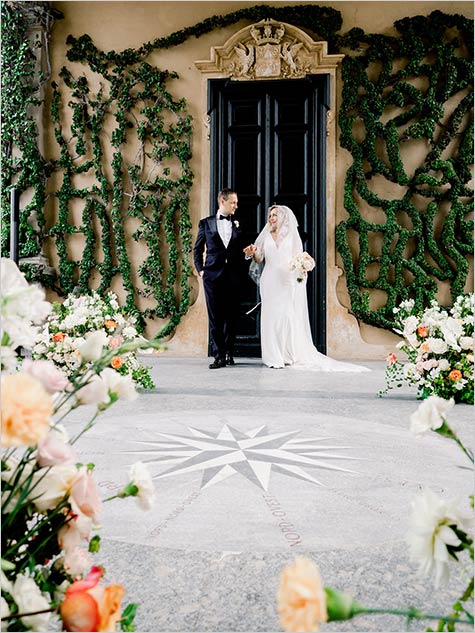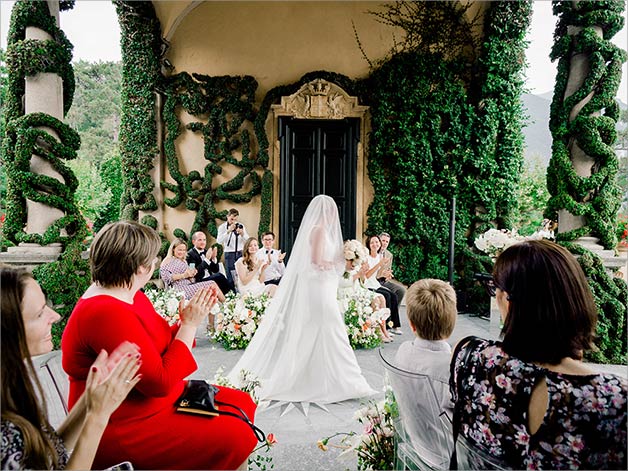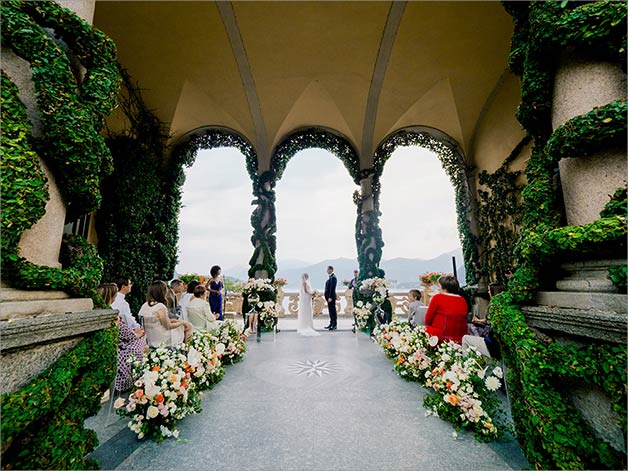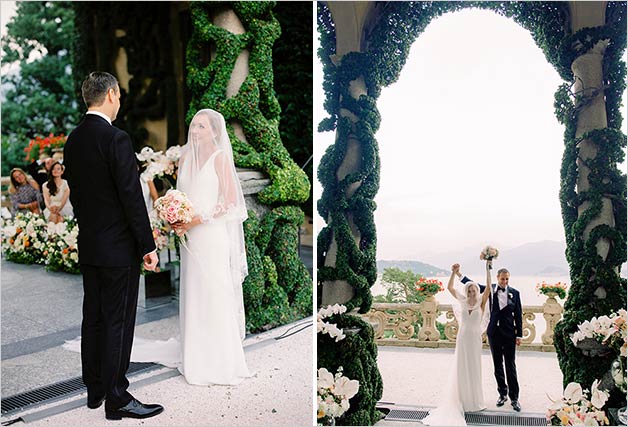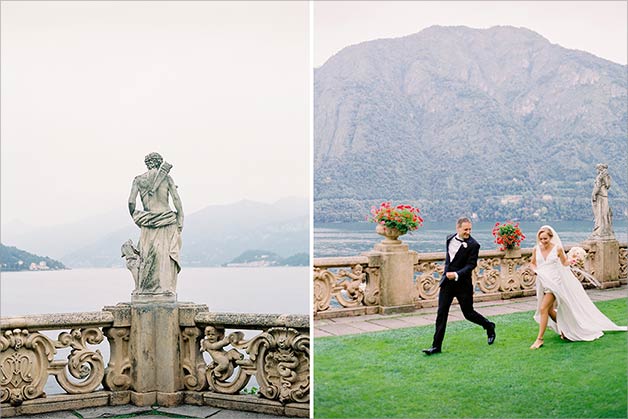 The aperitif was served in the sumptuous terrace, where Olga Drokina let her magic happen with her marvellous floral design.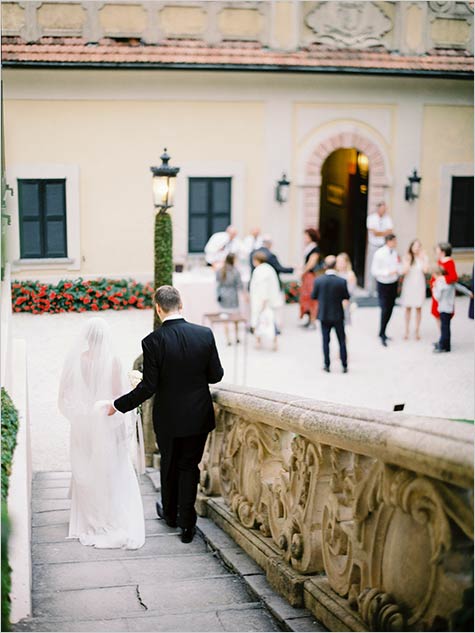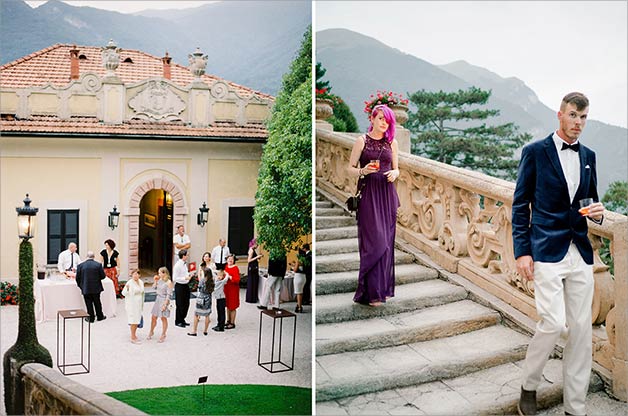 For dinner and after-party, instead, Vladimir & Tatiana chose the super-charming Loggia Segrè, an intimate area of the Villa which offers both internal and external space to host your celebration. What a really elegant wedding in Villa del Balbianello!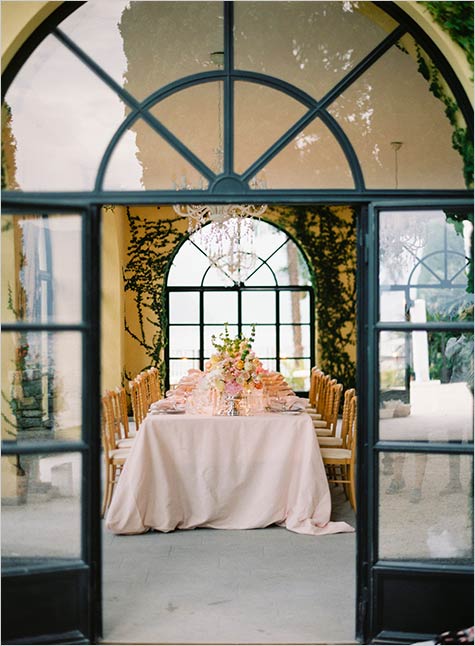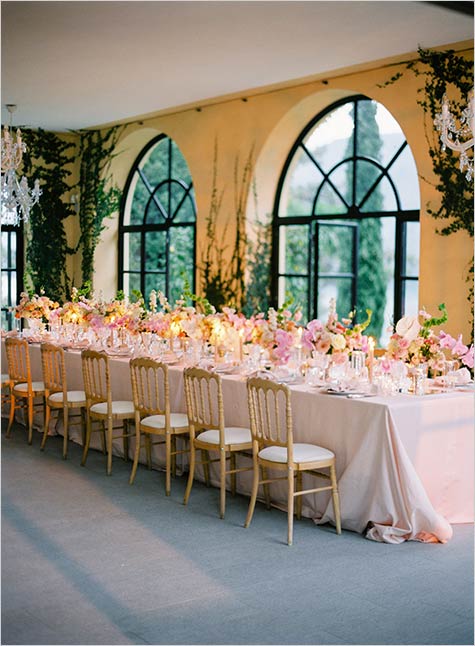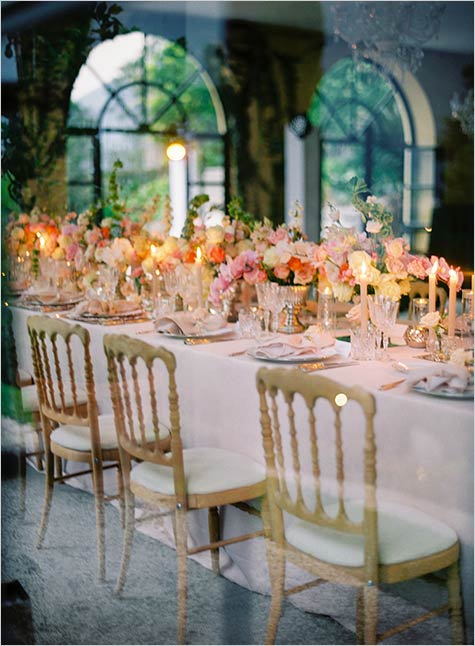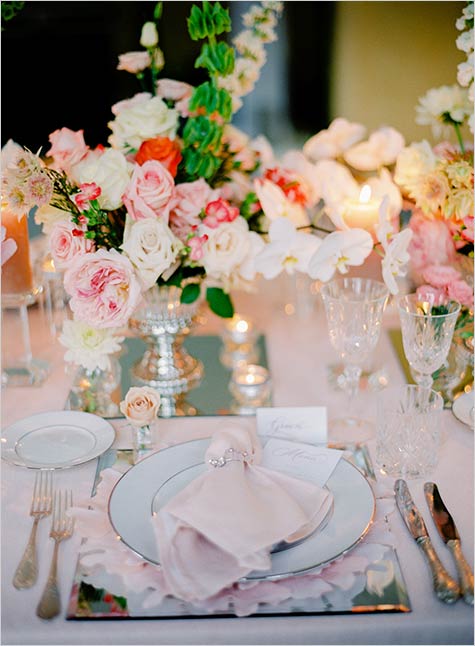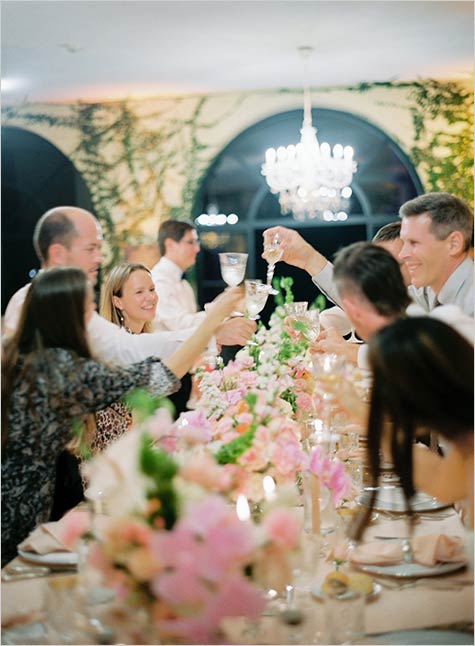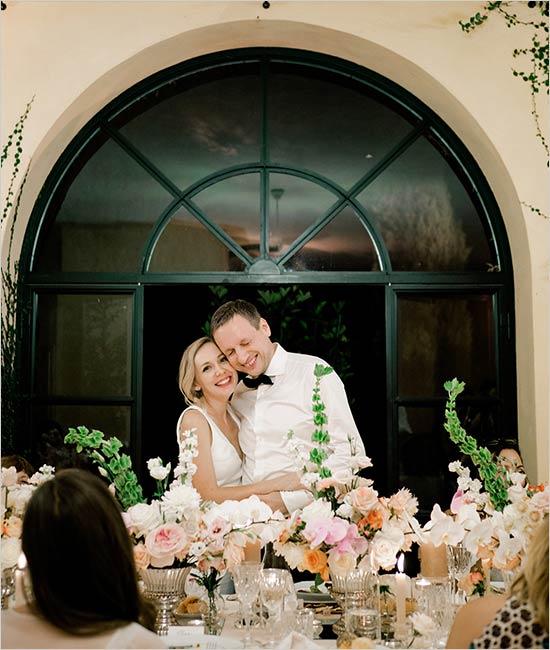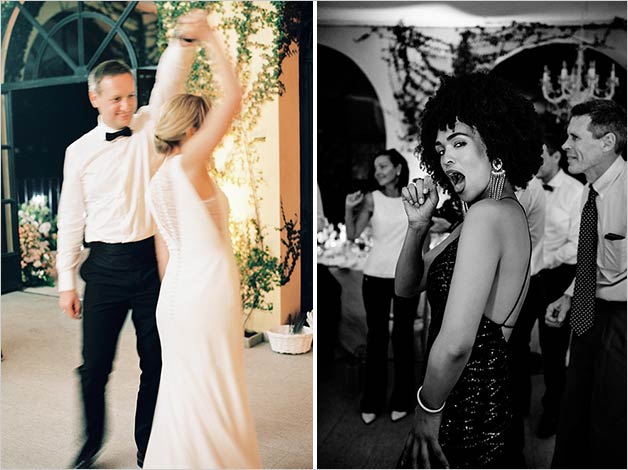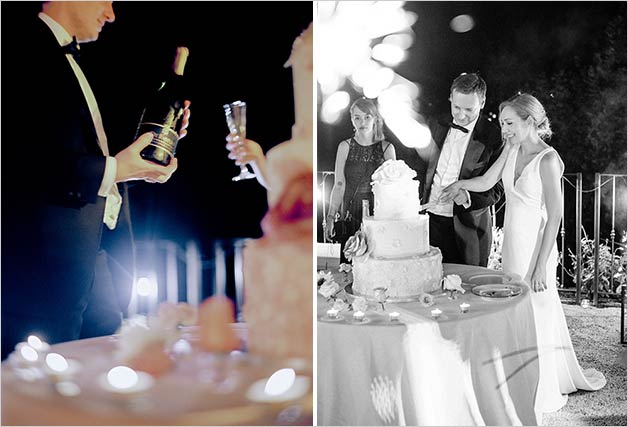 Credits