'm back to tell you the story of a wonderful and very classy wedding party on Lake Garda. I have great memories: a fantastic couple, beautiful scenario and lively atmosphere.
Siobhan and Bjorn travelled
from America to Lake Garda
to enjoy their special
wedding on Lake Garda
with their family and friends.
Fun was the key word of the destination wedding with a comfortable atmosphere, something easy but elegant and classy at the same time.
Wedding ceremony was held at Isola del Garda, a wonderful private island located on Lake Garda Western shore. Wedding reception dinner took place in one of the most beautiful private venues venue on Lake Garda, Tower Villa.
A huge thanks to amazing photographers Bottega53 who captured incredible shoots making the event so special and memorable.
Enjoy these wonderful photos!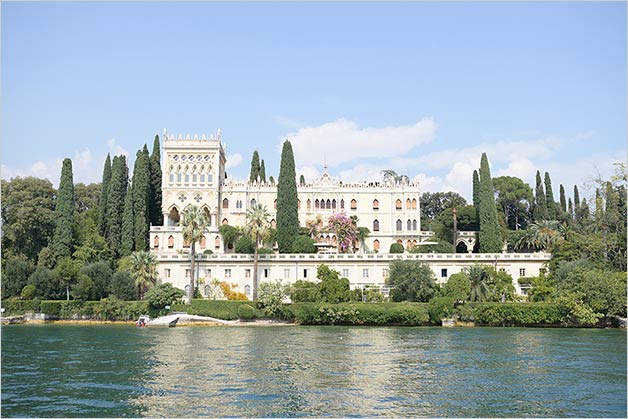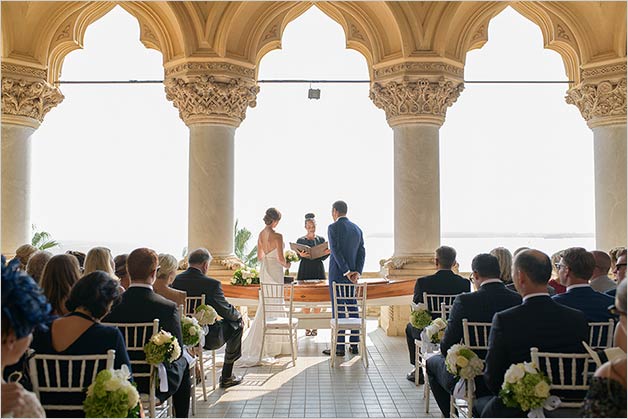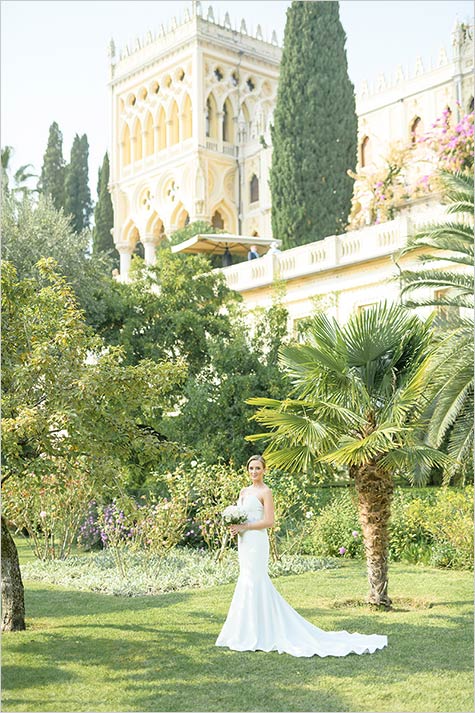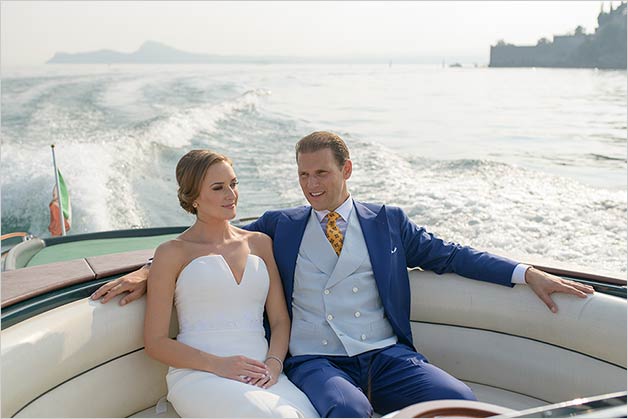 Getting ready for an amazing classy wedding on Lake Garda
Siobhan got ready in an ancient 5 stars hotel in Gardone Riviera village on Lake Garda. Her room had a classic elegant style with white and gold furniture and decors.
Hairstyle and the wedding dress were perfectly in line with bride's style: elegant and refined.
White English roses made the bouquet smooth and romantic and greenery created a lovely contrasting the white background.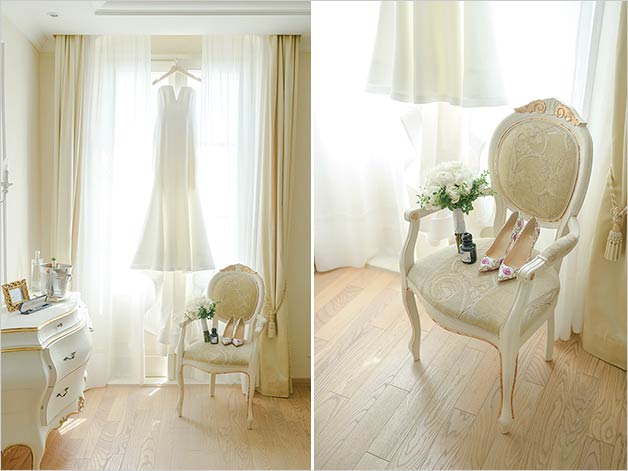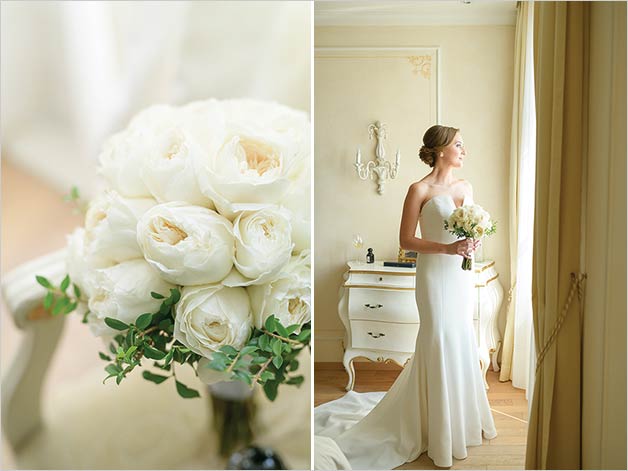 Are you ready for a romantic ceremony on Lake Garda?
While Siobhan got ready at her lovely hotel, Bjorn and his guests took a boat and reached the amazing ceremony venue: Isola del Garda.
Scenario was enchanting, white chairs decorated with lovely white and green flowers made the terrace just stunning!
Isola del Garda is just beautiful, it doesn't need a lot of decorations as its architecture and history give a special charm to the whole setting. Its neo-gothic style recalls Venetian style of the romantic city par excellence.
After the ceremony Siobhan and Bjorn enjoyed an aperitif with some Italian canapés in the garden with their family and friends. They really wanted local aged wines for the drinks as they were really looking for an authentic Italian experience.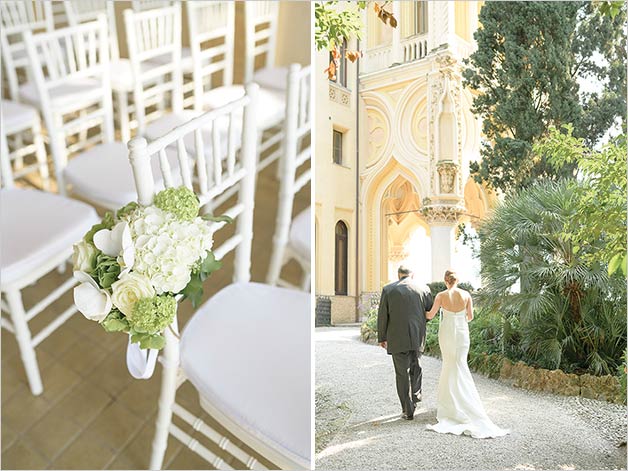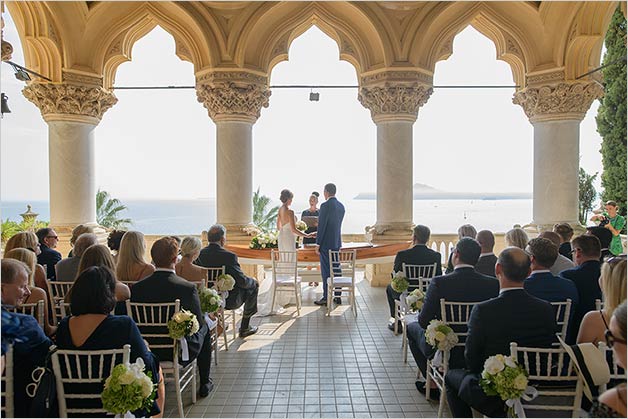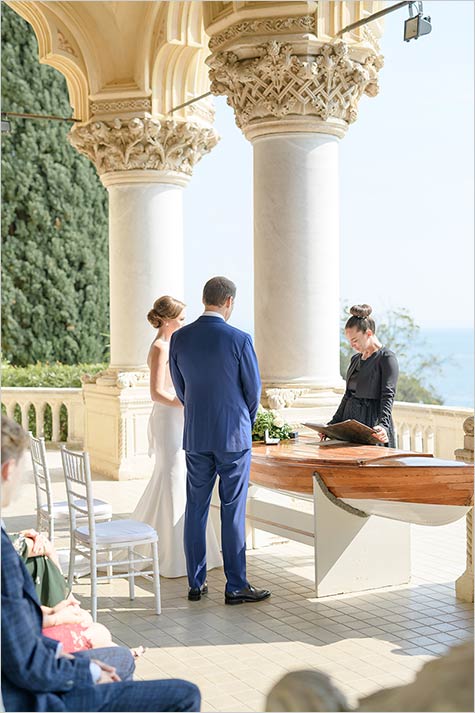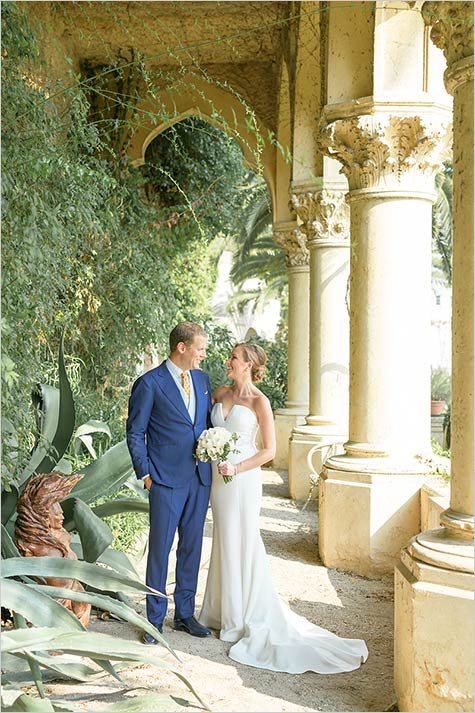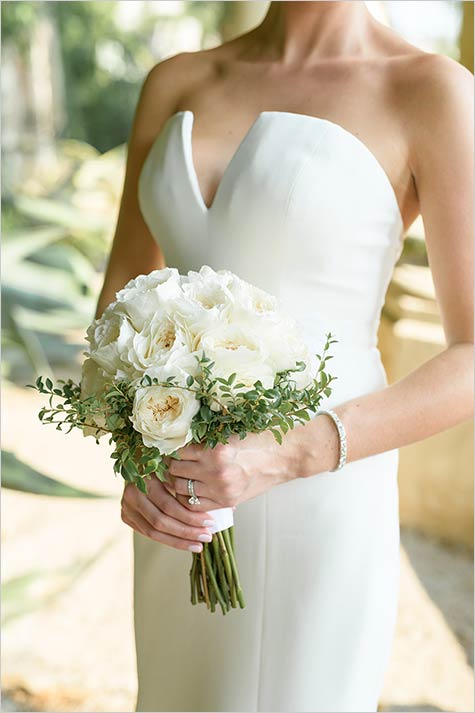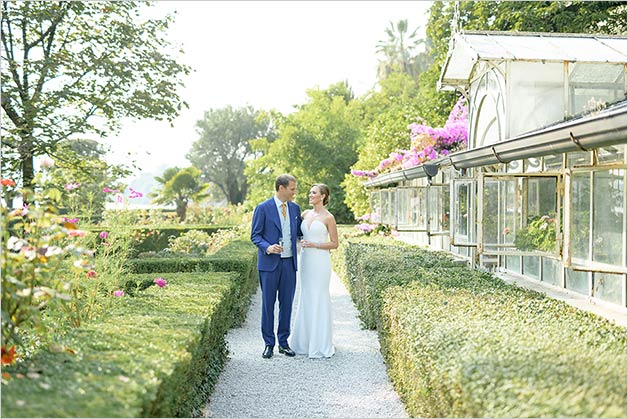 A wonderful cruise on Lake Garda
What amazing experience!! Bride and groom got on a boat for a special cruise on Lake Garda! Siobhan and Bjorn knew already about the beauty of Lake Garda but they really wanted to take the chance to get some lovely wedding photos on on a famous Riva boat.
They travelled around the island in the North area of the lake admiring the beautiful mountains around the lake.
At the end of their boat tour and photo session they arrived at their wedding reception venue. They docked inside the ancient stone tower and they reached their guests for the welcome aperitif.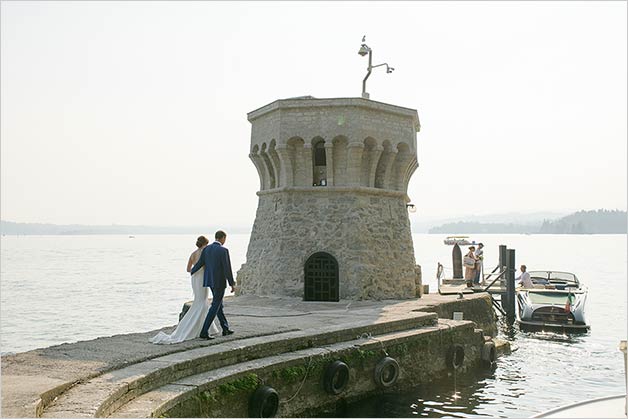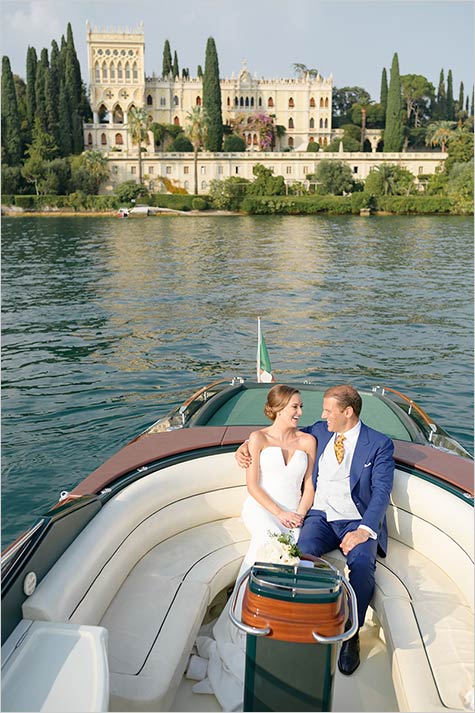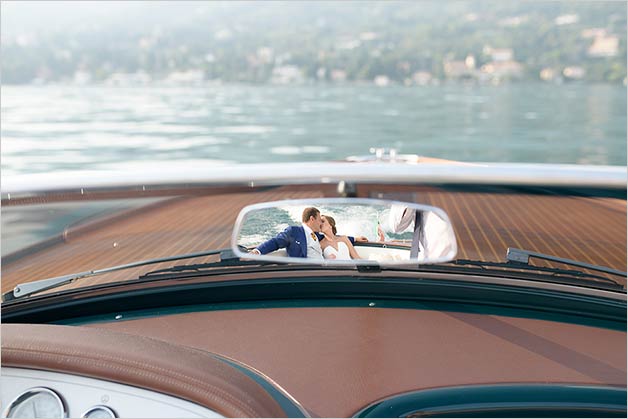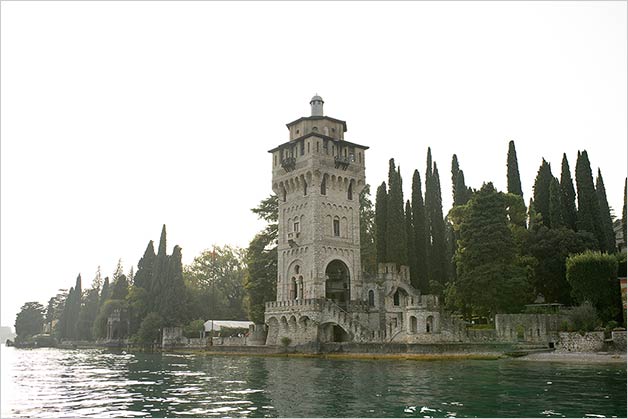 Tower Villa, a great wedding venue on Lake Garda
Tower Villa venue is one of the most beautiful venue on lake Garda. It has a stunning garden and an ancient stone tower. It's a new trendy venue where the fun atmosphere makes wedding parties so involving!
Siobhan and Bjorn were looking for a venue like that where they could enjoy some great time with their family and friends, an elegant venue but not too formal.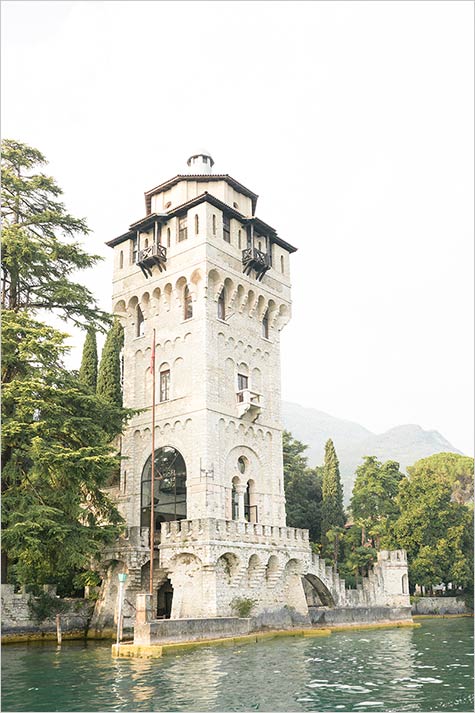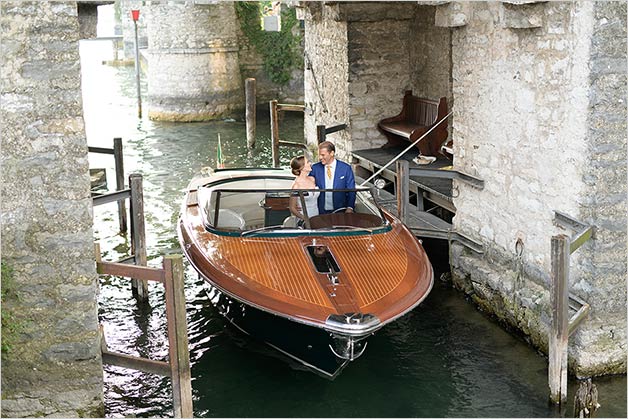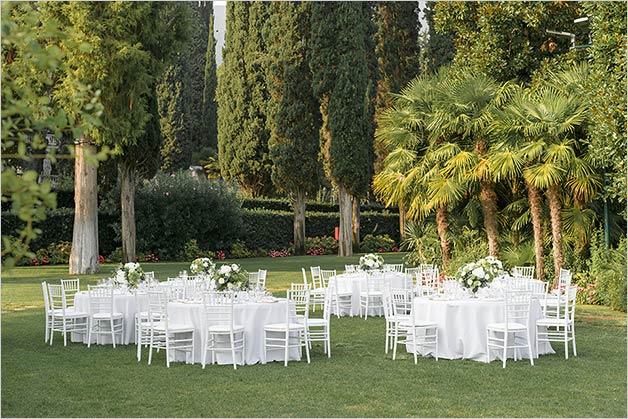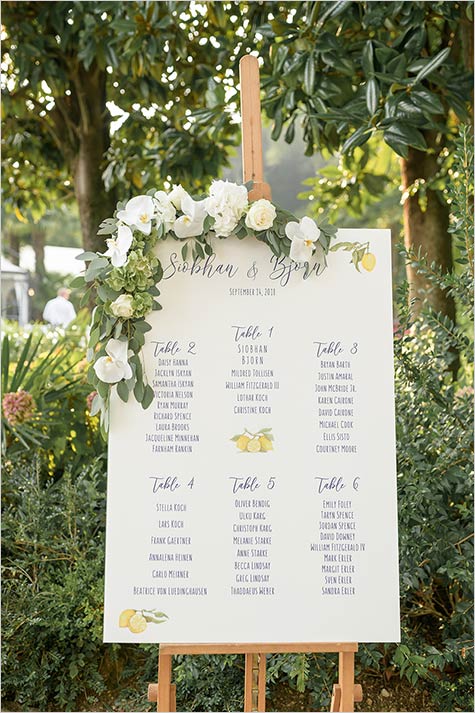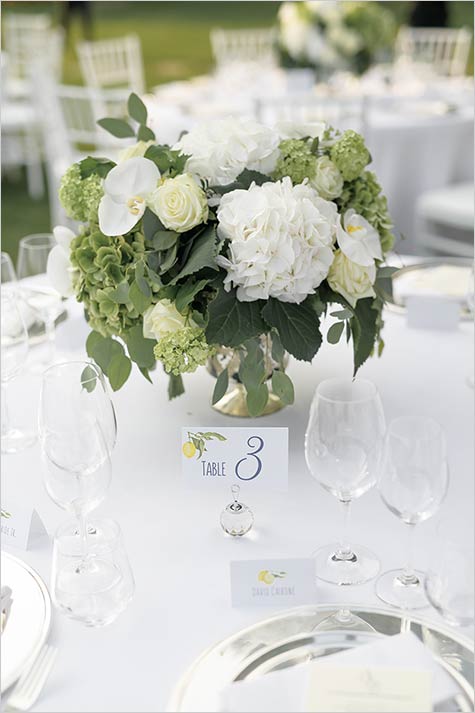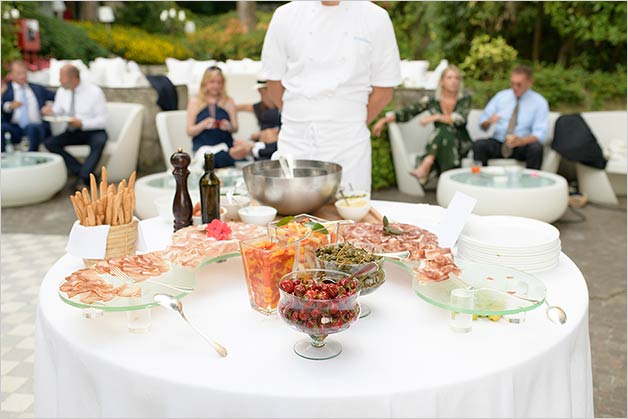 In a warm night like summer nights on Lake Garda, an outdoor dinner in the garden is a must. The lighting system at night enhanced the profiles of the vegetation the view over lake Garda. It was just magic!

White and green flowers decorated wedding reception tables. The whole group enjoyed a delicious dinner. Local cuisine meal was great and same were speeches and toasts.
One of the greatest part of the day was the after dinner party. A live band played Italian and international songs and everyone danced until late at night!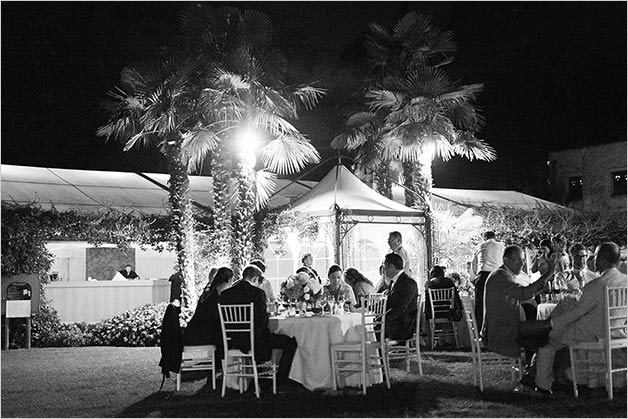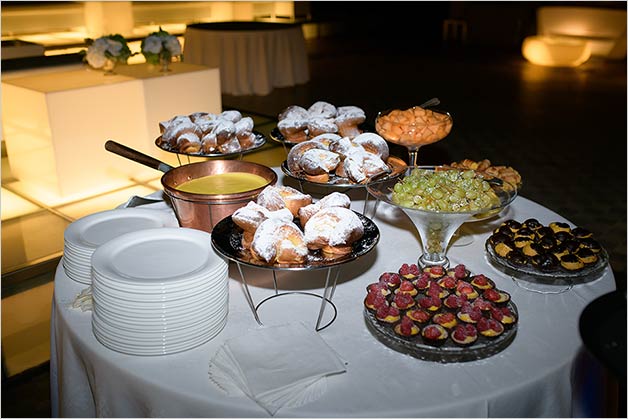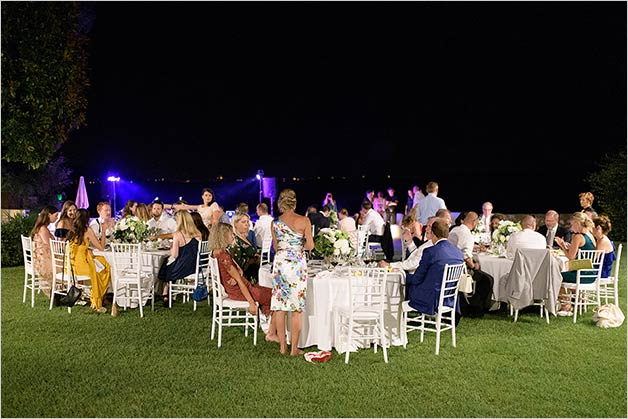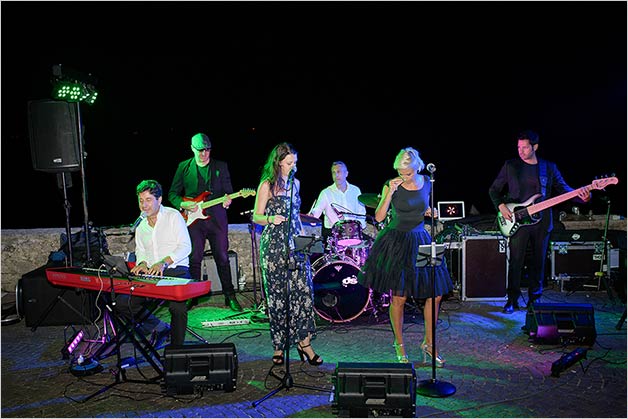 THANKS
I really want to thank Siobhan and Bjorn who chose us to plan they wonderful classy wedding party on Lake Garda. It was an amazing experience and I'm so happy they enjoyed the beauty of amazing Lake Garda.
I also thank Bottega53, through their photos we can relive that unforgettable day!