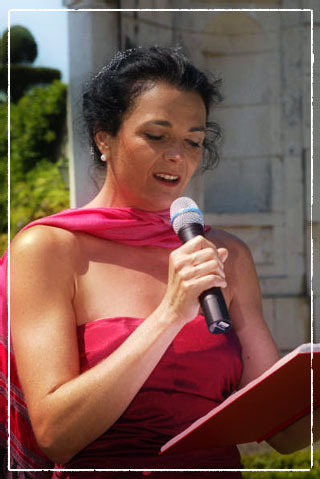 In German there is a wonderful word for wedding, Hochzeit which means "peak time" as the moment two people vow to intertwine their lives ideally should be.
Wedding is one of the fateful moments in life, one of the decisive moments in which you align yourself to someone and start working the switches of destiny together.
It is one of the sacred moments in life where we are on an emotional high and receptive to the bigger picture our soul unfolds in front of us.
This moment merits to have the most positive and intensive soul companion what music always had been, music that touches us deeply and makes the cords of our souls swing in the sweetest way.
It is a very personal matter that can differ from "You are the one that I love" (musical Grease) to "Nessun dorma" from Puccini (Turandot).
---
Does your wedding planning include a wedding singer to perform during the wedding ceremony, sing for you at at the wedding reception or are you looking for some evening entertainment?
Lake Como based vocalist Karin Brides is the wedding singer who adds a little something to make your wedding day in Italy extra special.
For further enquiries, bookings or to check availability, please complete the enquiry form.