nastasiya is from
Belarus
, and Leonardo is
Italian
. He is originally from a small village in the mountains by
Lake Maggiore
, that's why the bride and groom decided to celebrate their wedding at this beautiful place. All guests got the invitations with a picture of Verbania painted by Leonardo's father Lorenzo. In the picture, they can see a beautiful church and incredible
Lake Maggiore
and mountains. This image came true – everybody could enjoy this breathtaking view in real.
We found a wonderful Villa Rusconi-Clerici located on the coast of the lake. Not far from the villa, there is the St. Leonardo's Church built in the XVI century. After the wedding vows at the church, the guests walked to the villa fascinating the spectacular scenery on their way. At the villa, the guests enjoyed a delicious aperitif. The tables were decorated with flowers and candles by La Piccola Selva floral designer. Hydrangeas are very popular here, so the entire composition was based on these beautiful flowers plus roses and lisianthus. The mother nature completed the rest part of the decoration: Alps, Lake Maggiore, and English garden created gorgeous decoration for the wedding.
The menu was presented by a wonderful Delicatezze a Сasa Vostra team and called Km 0 that means they used only local groceries.
Another bright moment of the event was a wedding cake. It was made by the newlyweds right in front of the surprised guests! Dough was made in advance, and Leonardo and Anastasya completed it with berries, fruits, and their secret ingredient aka love!
The charming atmosphere hadn't been completed without Duo Billet band who accompanied the party with wonderful traditional songs. At the very end of the party the newlyweds gave the small memorable gifts with berry tea.
It was incredible day; everybody had a lot of fun and enjoyed themselves.
Элегантная свадьба на озере Маджоре
Свадьба в Италии — это всегда невероятно красиво. Свадьба на берегу живописного горного озера Маджоре — это невероятно красиво вдвойне.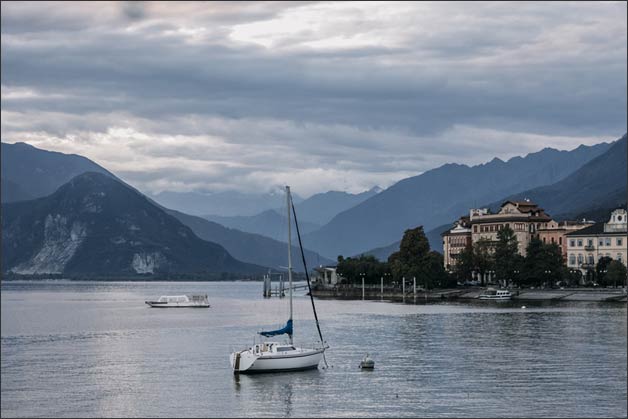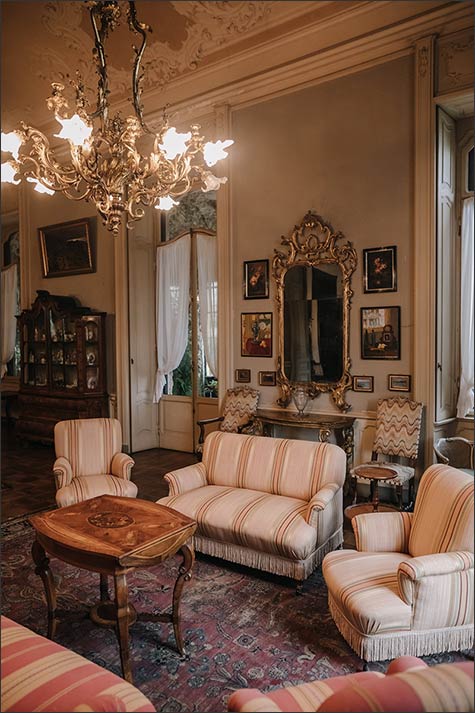 Именно это место было выбрано для свадебной церемонии Леонардо и Анастасии. Мы нашли роскошную виллу Рускони-Клеричи на самом берегу озера, с которой открывается чарующий вид на Борромейские острова и Альпы.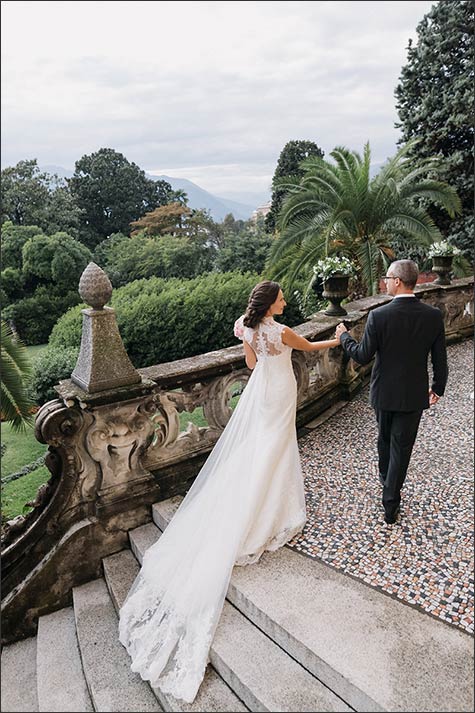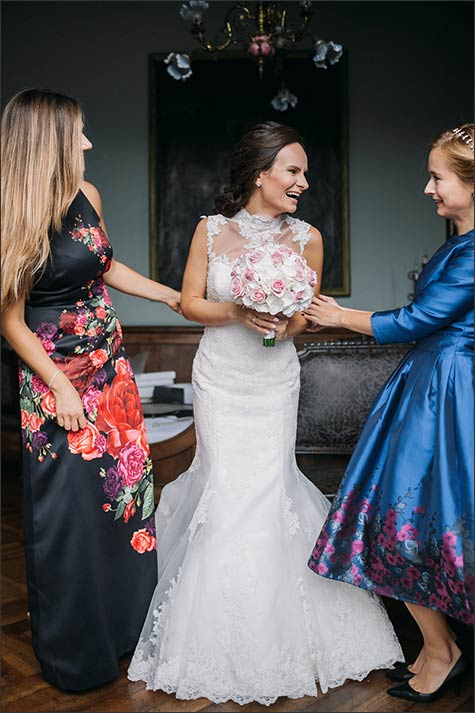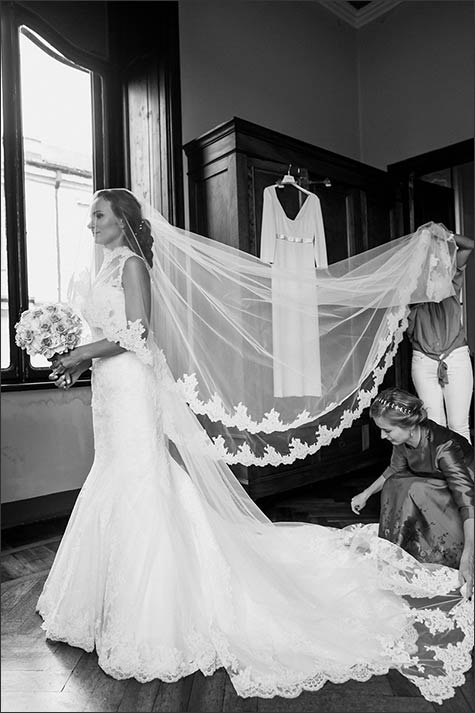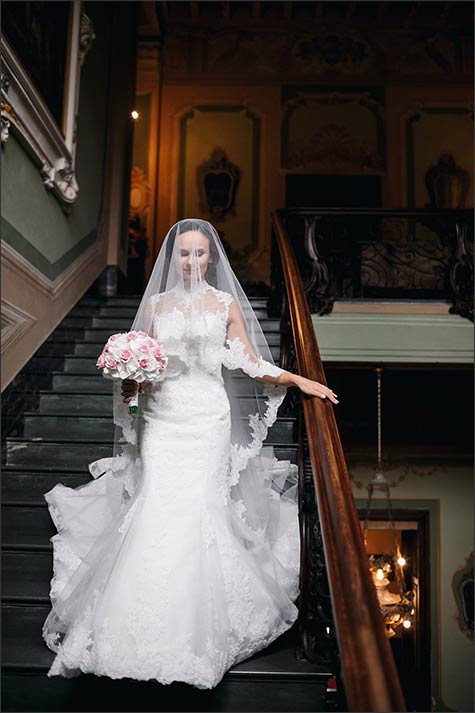 Недалеко от виллы находится церковь Св. Леонардо, построенная еще в XVI веке. После венчания гости смогли прогуляться и полюбоваться окрестностями на пути к вилле.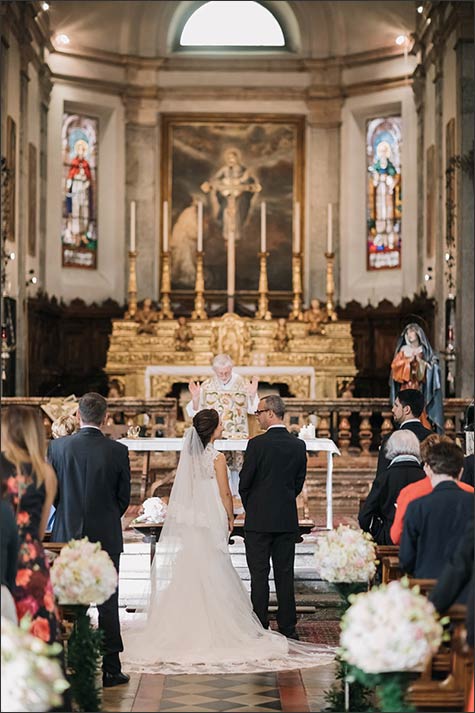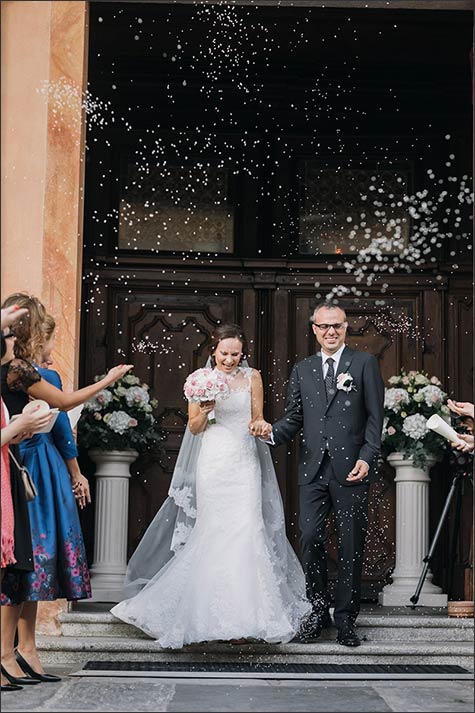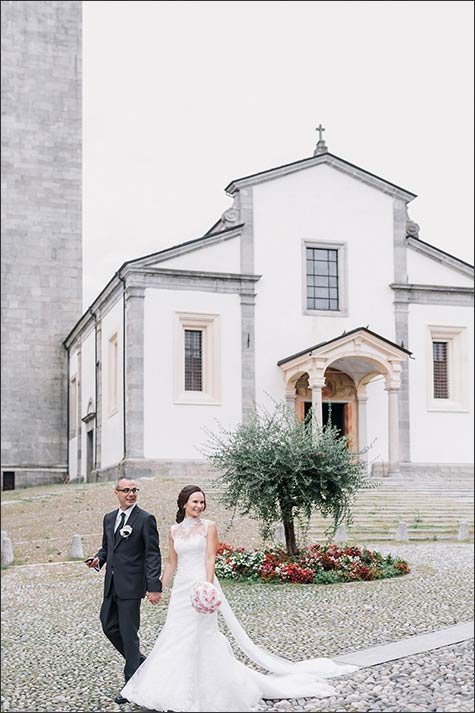 Озеро Маджоре стало не только местом проведения свадьбы, но и символом всей церемонии. Дело в том, что несколько лет назад отец жениха синьор Лоренцо написал картину с изображением прелестного городка Вербания, который находится на берегу озера, и подарил их молодой паре на Рождество. Можно сказать, синьор Лоренцо предугадал место, где Леонардо и Анастасия произнесут свои клятвы и станут мужем и женой.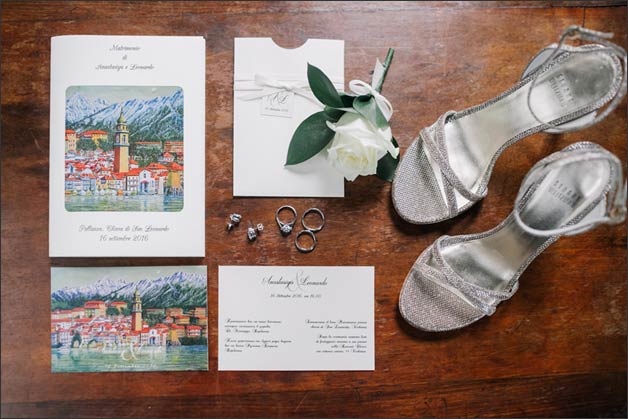 Эту знаковую картину гости смогли увидеть еще задолго до церемонии — картина стала изображением для приглашений. Они были написаны на двух языках — итальянском и русском — поскольку гости были из Италии, откуда родом жених, и из Беларуси, где выросла невеста. Перед службой в церкви Св. Леонардо все гости так же получили книжечки на двух языках, чтобы иметь возможность следить за мессой.
Тему живописных окрестностей озера Маджоре продолжили в схеме рассадки гостей. Каждый стол имел свое название, в котором угадывались близлежащие достопримечательности — острова Isola Bella и Isola dei Pescatori, монастырь Eremo di Santa Caterina, горный массив Monte Rosa, местность в горах у озера Alpe Veglia и известный альпийский водопад Cascata del Toce. Синьор Лоренцо изобразил каждое из этих мест на холсте.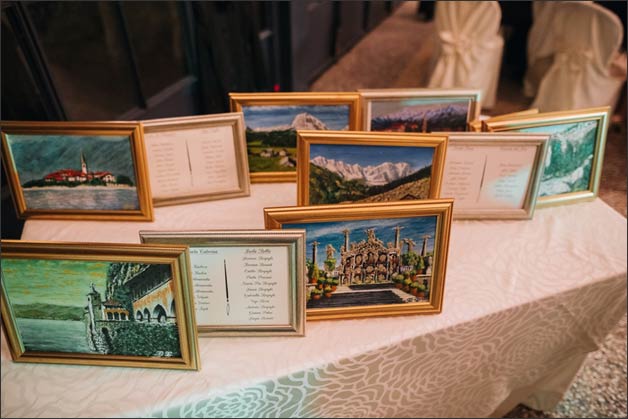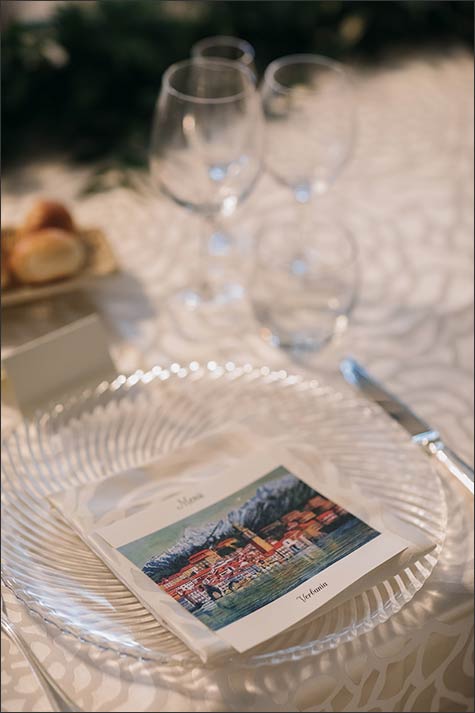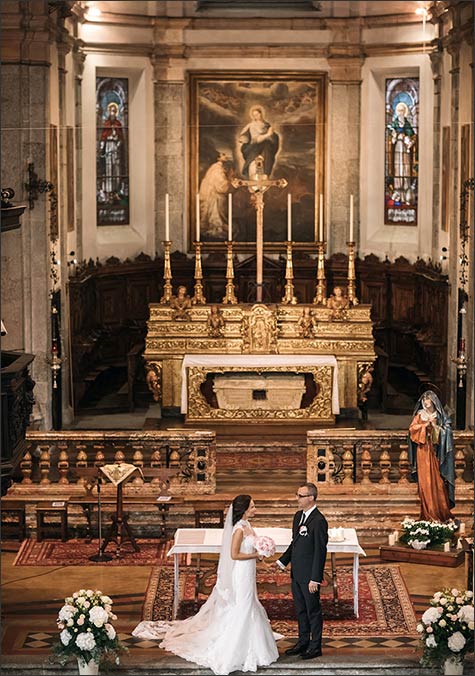 В остальном же за декор свадьбы отвечала сама природа — Альпы, озеро Маджоре и английский сад виллы составили красивейшую композицию для торжества. 
А прекрасно слаженная команда из Delicatezze a Сasa Vostra удивляла и кормила гостей вкуснейшими и оригинальными блюдами. Меню называлось "Км 0", что означает, что вся продукция была изготовлена в провинции Вербания.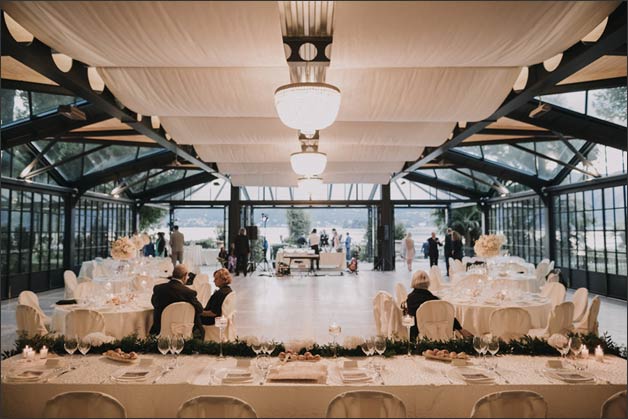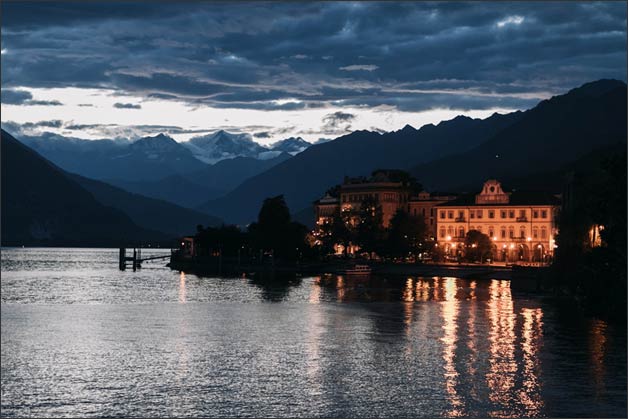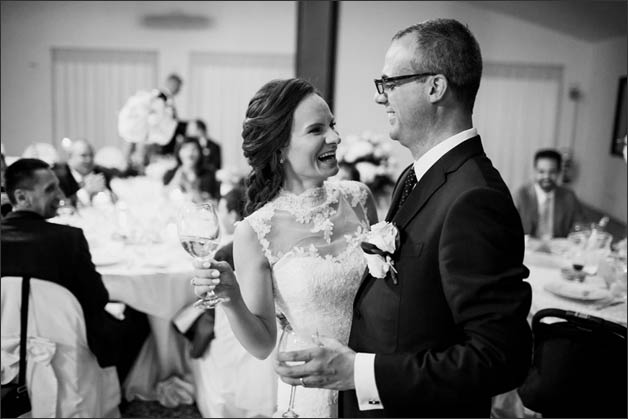 Еще одним ярким моментом праздника стал свадебный торт, который жених и невеста буквально сделали сами на глазах у ошеломленных гостей! Основа из теста была приготовлена заранее, а молодожены дополнили ее ягодами, фруктами и их личным ингредиентом — любовью!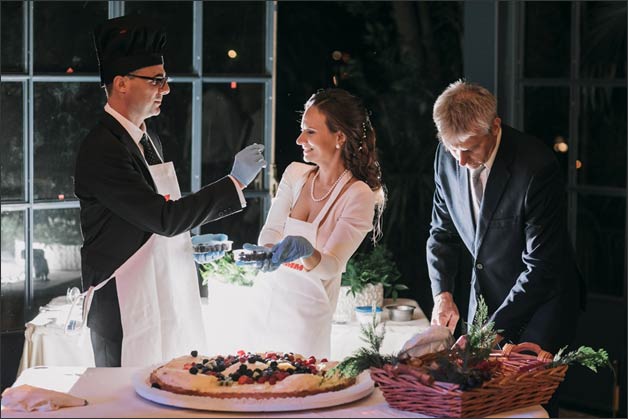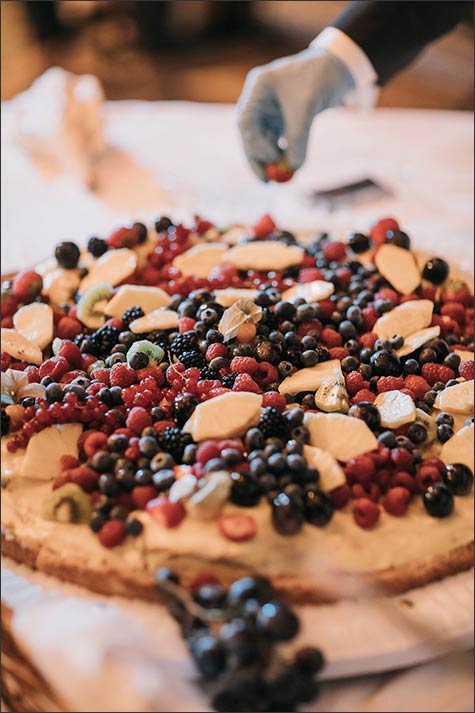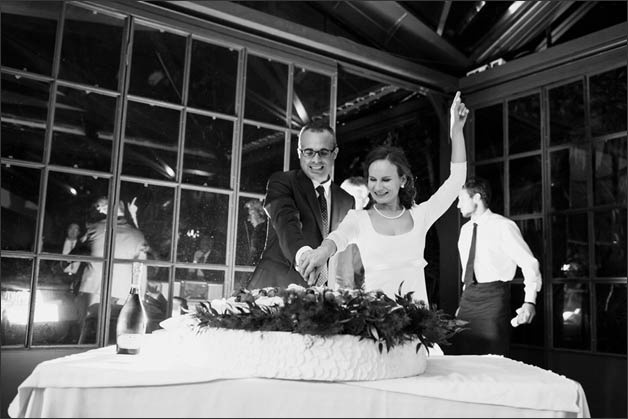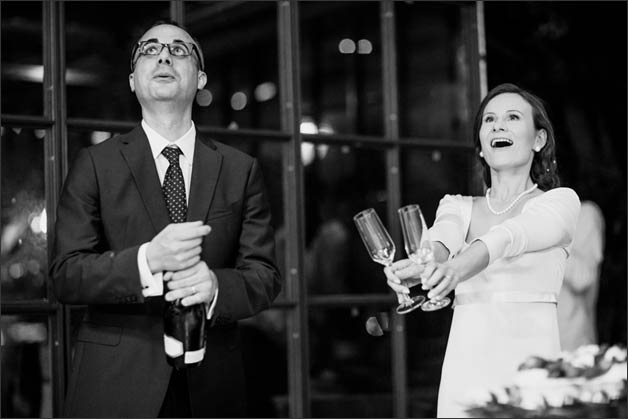 На протяжении всего торжества гости наслаждались разнообразием итальянских мелодий в исполнении дуэта Билле. А свадебным танцем Леонардо и Анастасии стал венский вальс под композицию Liz Callaway "Anastasiya".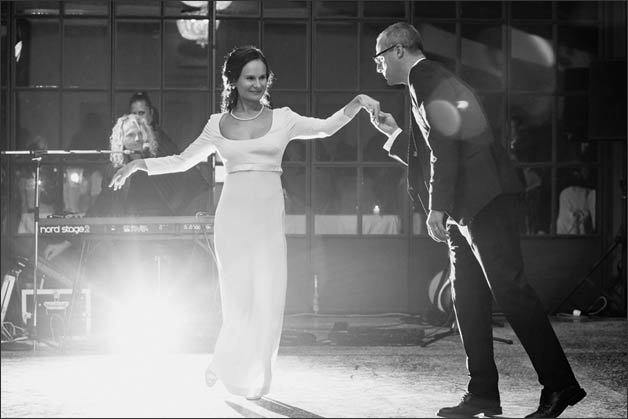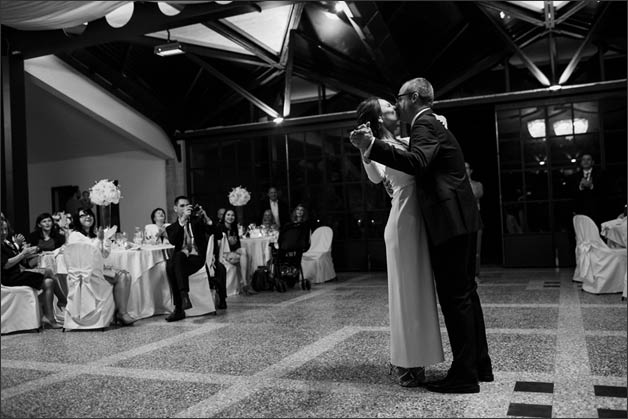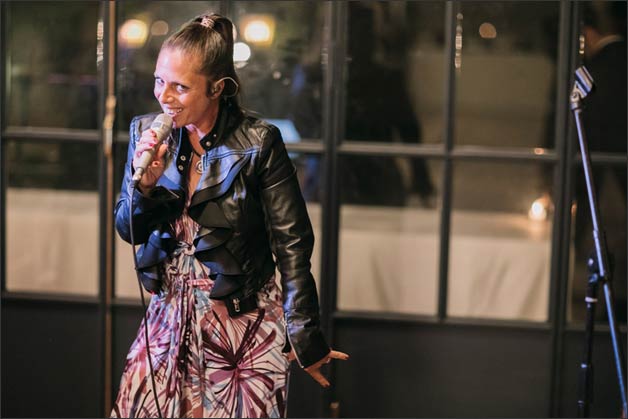 В завершение праздника молодожены вручили гостям памятные сувениры — чай с лесными ягодами, на упаковке которого красовалась… картина Лоренцо с изображением Вербании.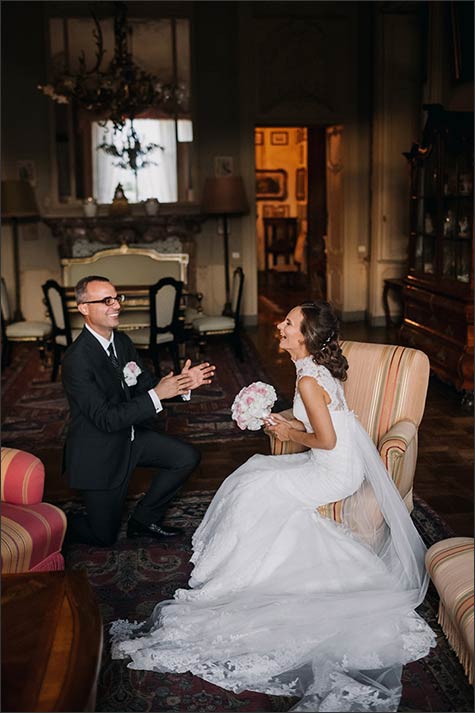 В заключении мы хотели бы написать пару слов о невесте Анастасии, которая недавно присоединилась к нашей команде свадебных организаторов в Италии – Italian Wedding Company.
У Анастасии уже есть богатый опыт в организации свадеб на озерах Маджоре, Комо, Гарда, а так же в Тоскане и на Амалфитанском побережье.
Организация и концепция свадьбы: La Bella Vita weddings
Прическа и макияж невесты: Olga Vetrova
Флористическое оформление: La Piccola Selva floral designer
Кейтеринг: Delicatezze a Сasa Vostra
Фотограф: Andrew Bayda
Видеограф: Paolo Brentegani "Forever Films"
Музыкальное сопровождение: Duo Billet
Если вы планируете вашу свадьбу в Италии – просто напишите нам о всех ваших пожеланиях!
И до скорой встречи в Италии!
* обязательное поле для заполнения