Lisa and Darren are another lovely English couple who chose the end of August for their wedding on the lakes. A very good choice considering the wonderful sunny days that we usually have on Italian Lakes at the end of August. A great sky with a mild and not too hot temperature.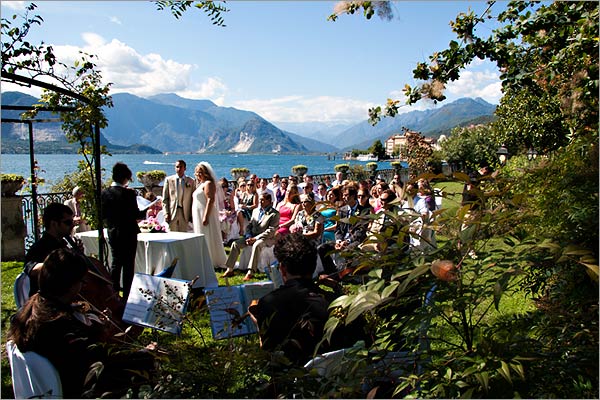 The entire event took place to Villa Rusconi Clerici in Pallanza on Lake Maggiore. Lisa and Darren had their blessing in the garden of the villa by the shores. Ceremony was conducted by Diane Wheeler.
Then they had a lovely aperitif in the garden, followed by a second aperitif on a big boat for everybody with 1 hour tour of the lake and an elegant dinner in the pavilion of the villa.
Dances and a bath on the lake to follow!
Fuchsia pink together with white of hydangeas were the theme colors Lisa chose for her flowers.
We will come back soon speaking about these and other details of this lovely wedding on Lake Maggiore in the following week. Just enjoy these first pictures!