After Yvonne and Stephen's wedding which took place yesterday to Villa Bossi, now its is time for a Russian couple: Valentina and Sergei.
For their wedding on Lake Orta they chose Villa Crespi a wonderful venue built in Moorish style a perfect Thousand and one nights!!!!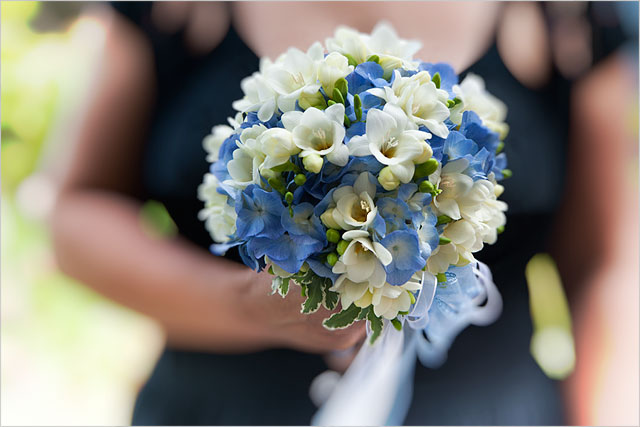 Following Valentina's desires I've created a romantic bouquet in pastel shades. It had a round shape and it was made up with turquoise hydangeas and white scented freesias.
Dasvidania Valentina and Sergei!!!