Lake Bolsena is located close to Rome and near medieval town of Viterbo and its amazing countryside.
Lake Bolsena is still in Lazio region but very close to Tuscany, Umbria and about forty kilometers from the Tyrrhenian Sea, the so called high Tuscia.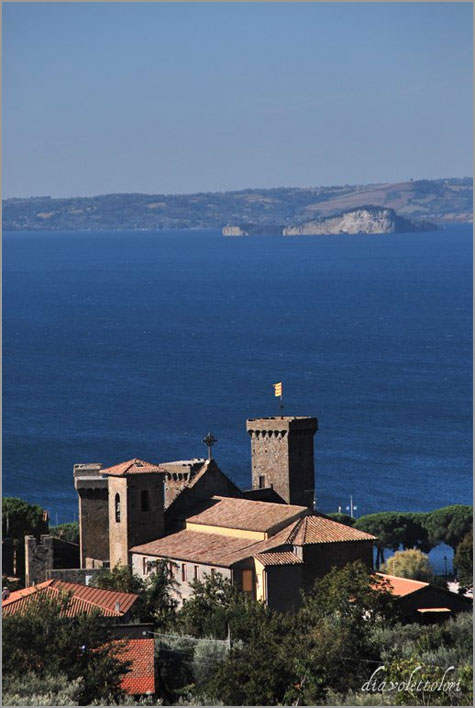 Being so close to Viterbo, the so called city of the Popes the area could also give you and your guests great solutions for your staying and side activities and touristy tours.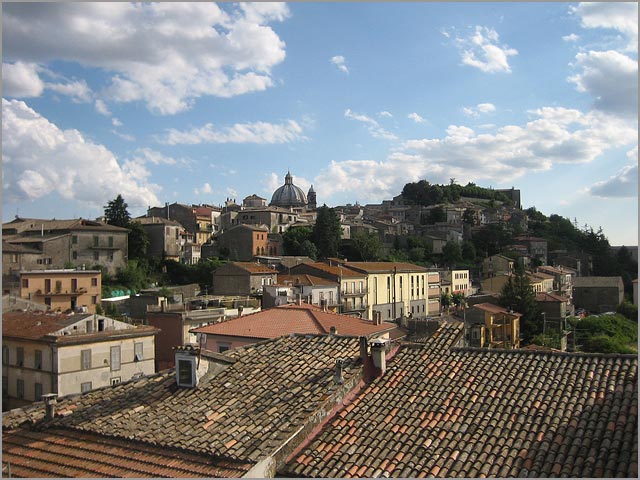 Volsinii Mountains, border the shore and create a wonderful landscape that could be the ideal frame for dramatic wedding pictures Lake Bolsena with its crystalline color and its special morphology, could seem a little sea.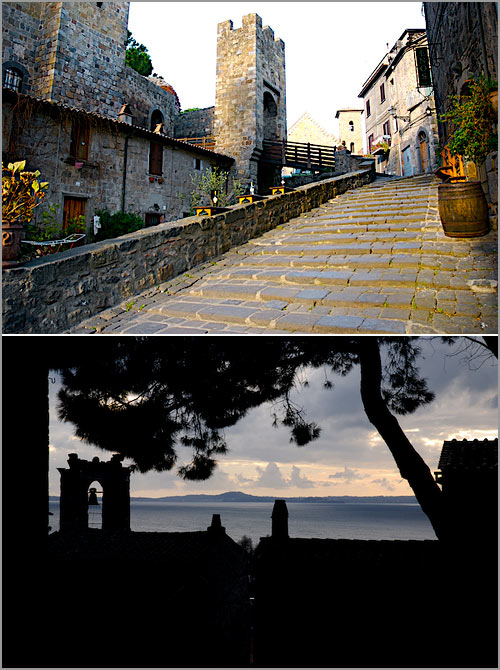 Boats on Lake Bolsena can take you and your guests for a lovely tour on its waters and to tow small islands located at the center of it: Bisentina Island and Martana Island.
What about having a romantic aperitif on board of a boat, skimming the blue waters? You will discover a perfect setting for an unforgettable wedding with a romantic and traditional meal in one of the pretty restaurants by the shores.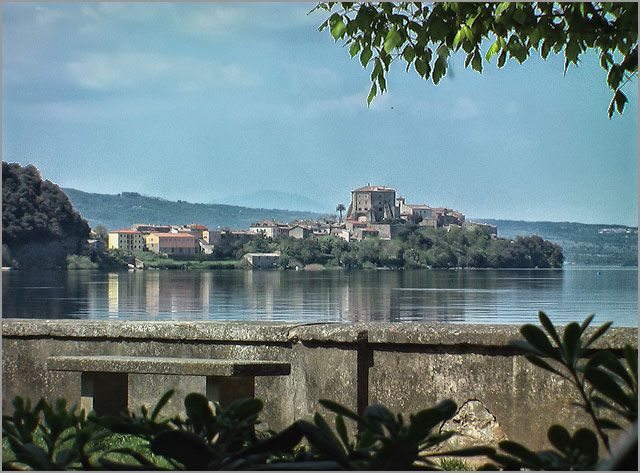 Etruscan ruins and stunning landscapes make it a charming destination, just perfect to imagine a wedding in the Nature!
?All this just less than an hour drive from touristy Rome!
Find our more on this undiscovered Lake in the center of Italy!
My name is Stefania and I work as wedding coordinator on Lake Bracciano and Rome area. I was born close to Northern Italian Lakes District in Piemonte region so I've always been enchanted by lakes atmosphere and I know the real appeal of it. I've been traveling a lot before becoming a wedding planner, all over the world I was a flight attendant. I developed a deep interest in people, customs and different country habits. This knowledge is helping me a lot in my actual job. When I moved to Rome years ago I decided to become a Wedding Planner and now I'm happy to be part of this wonderful Team.
I will be happy to guide you across Southern Lakes such as romantic Bracciano and rustic Bolsena which are both very close to eternal city of Rome. I will be pleased to help you find the best venues, charming solutions, lovely decorations, for your unique wedding on Lake Bracciano.
I will let you know the charm of this great spot of Italy being your guide and help throughout all your wedding planning.

For any information about weddings on Lake Bolsena please CONTACT US.