re you looking for a special venue for your wedding where history meets nature? You can definitely find some inspiration following us in our today post!
Andrea is an Italian guy who lives in
US
. He decided to tie the knot with his American beautiful bride in
Italy
, where his family lives:
Varese
.
They chose a wonderful Villa close by Lake Varese.
This wedding venue enchanted our couple with its amazing Italian gardens and its wide English park, were they decided to celebrate a romantic wedding ceremony.
Wedding reception served at dinner was set in the villa halls, where a special atmosphere of coziness and intimacy made everything special for bride and groom and their guests.
Take a look at the beautiful shots that the photographer Gianni Ilardo took for our lovely couple!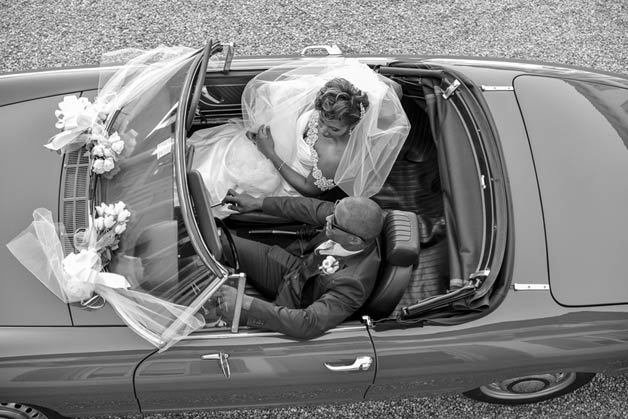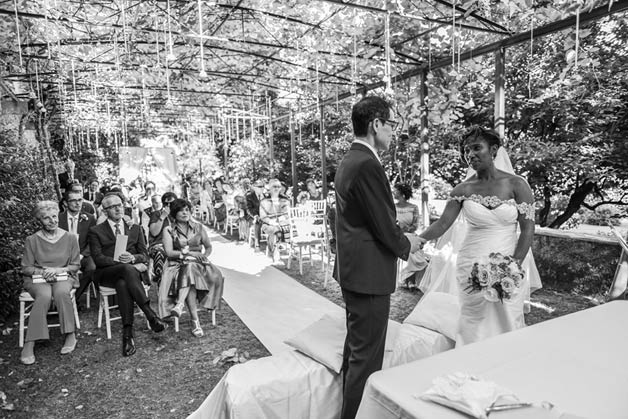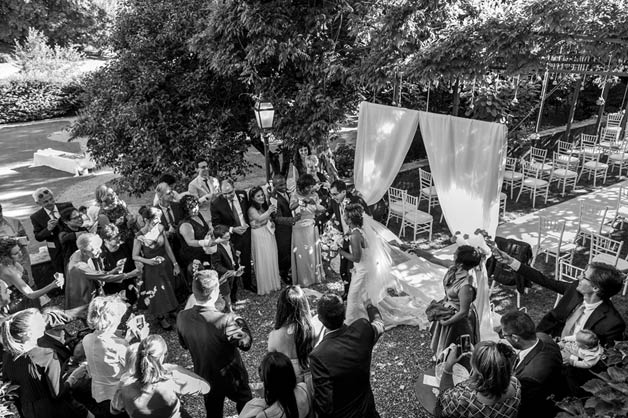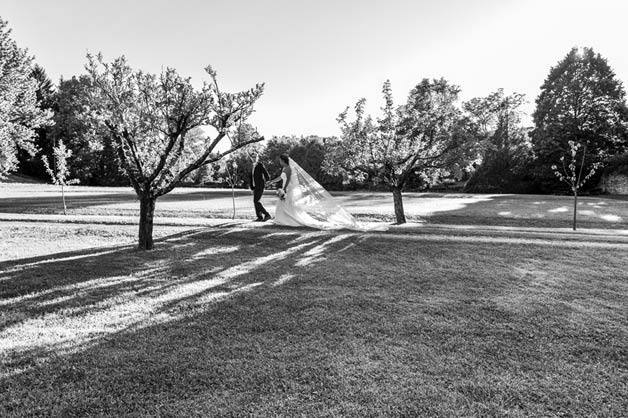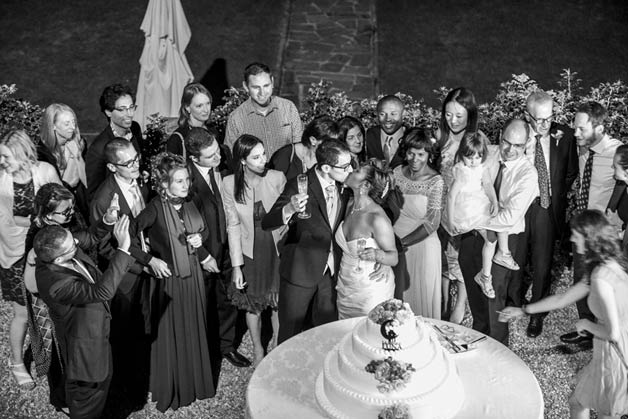 A historical and charming villa where your dreams can come true close by Lake Varese
Not always getting the view over the lake to make your event unforgettable, and this wonderful Villa can really give you a tempting alternative!
It is surrounded by a wide English park with secular trees. We are sure this historical wedding venue will enchant you too.
It was built back in the 1500. This wedding venue is really the ideal scenario for your wedding in Italy.
Its wide outdoor spaces are perfect to host your ceremony and reception, with the possibility to build up a marquee in case of uncertain weather conditions. While its beautiful frescoed rooms with their ancient refined furniture, create an intimate and familiar atmosphere for indoor receptions.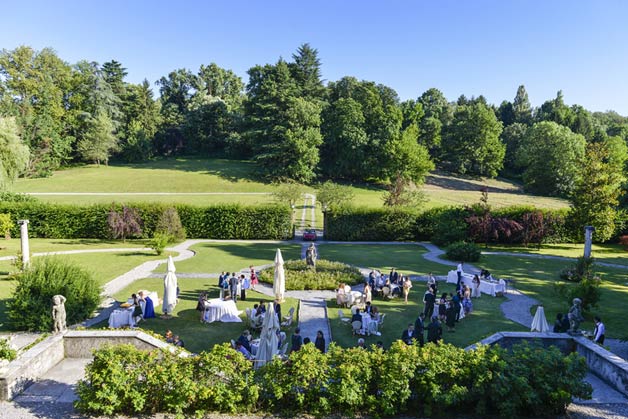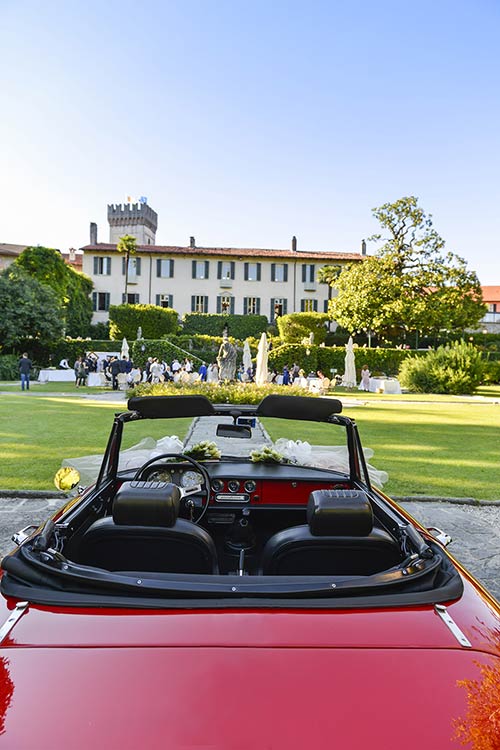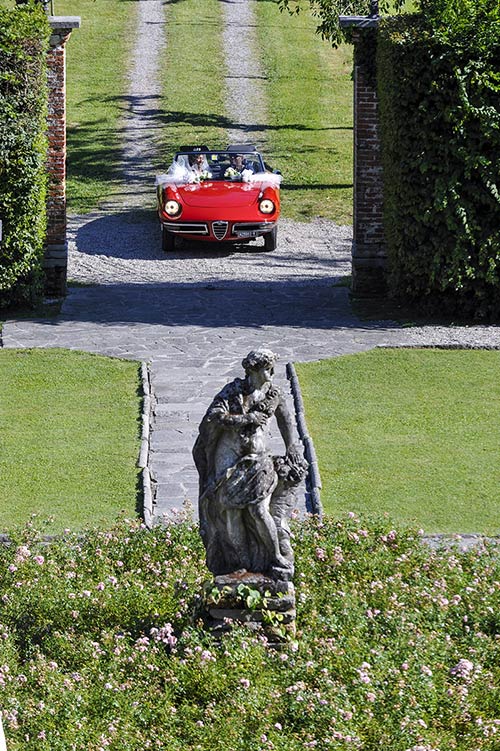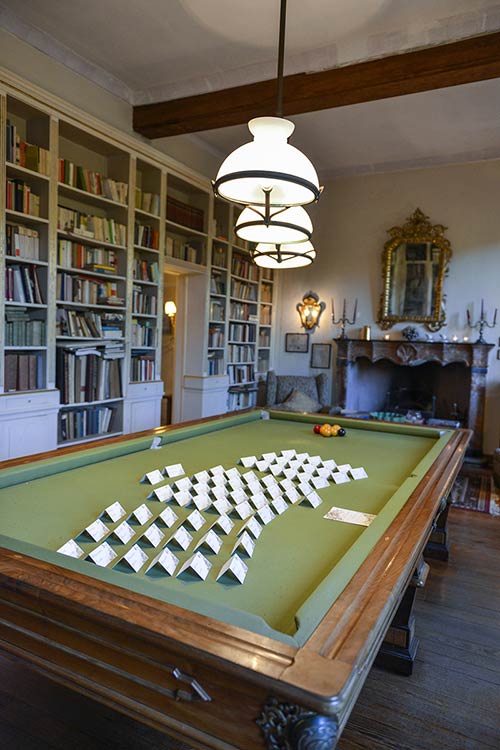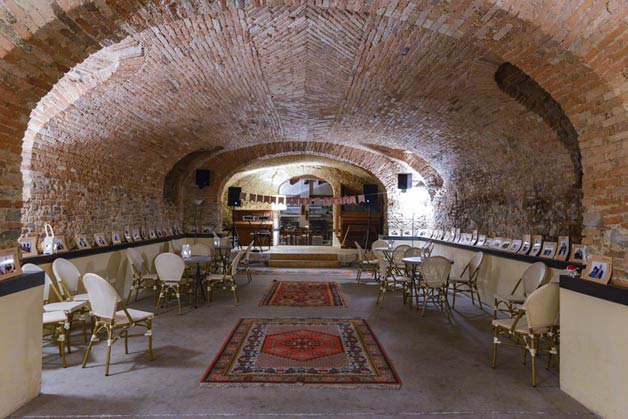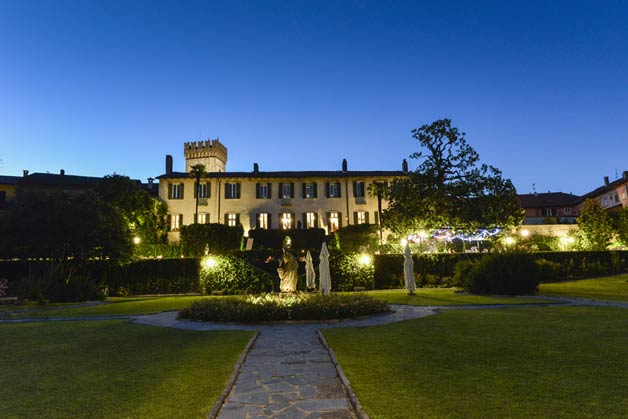 A special outdoor wedding ceremony in a villa
Stephanie and Andrea
decided to celebrate their
wedding ceremony
in the garden of the Villa, under a romantic bower decorated with roses.
After their "I do", our newlyweds surprised their guests with a propitiatory rite were bride and groom literally "jump the broom".
This ancient rite means their entrance into a new life and their creation of a new family by symbolically
sweeping away
their former single lives, former problems and concerns, and jumping over the broom to enter upon a new adventure as husband and wife… what a romantic and nice way to celebrate this special moment!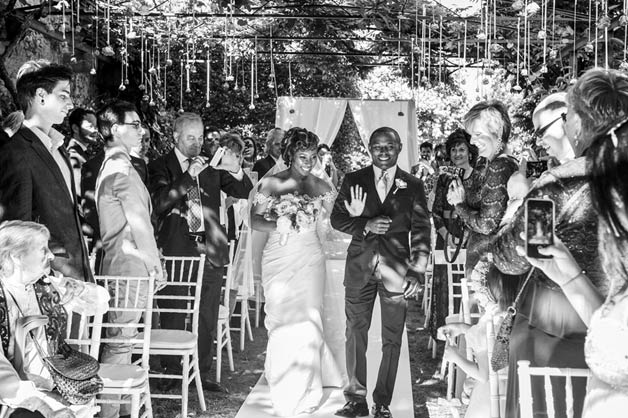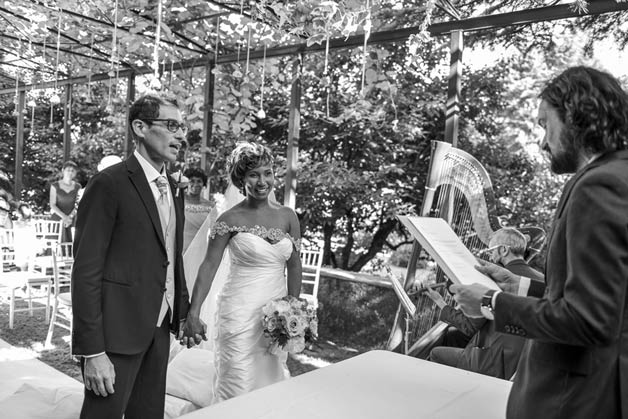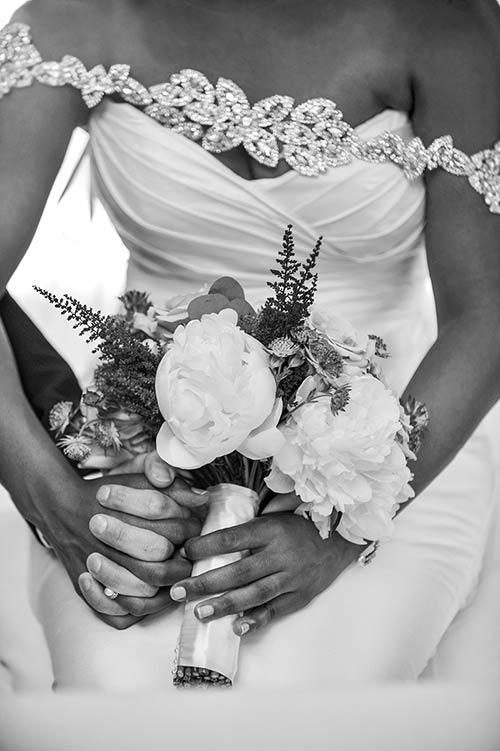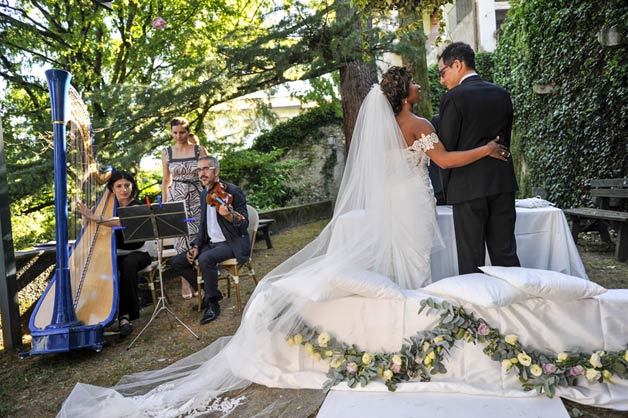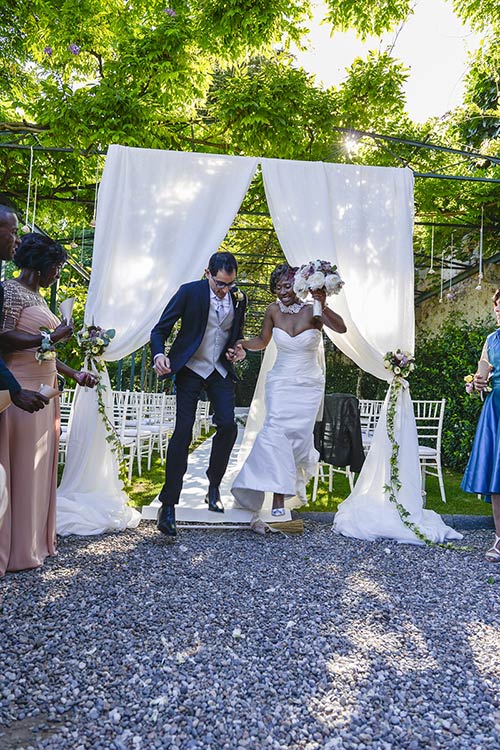 An unforgettable atmosphere for a wedding reception close by Lake Varese
There is nothing more special than enjoying a cozy and familiar atmosphere in a refined and beautiful wedding venue with your family and friends!
After the wedding ceremony, our couple and their guests tasted an lovely aperitif in the amazing park of the Villa. Wedding dinner to follow was served indoor.
Indoor rooms of the villa, where the owner currently lives, are divided into rooms that were especially set up for the wedding.
You can enjoy a wonderful feeling of intimacy and warmth here that really makes everything special for a wedding.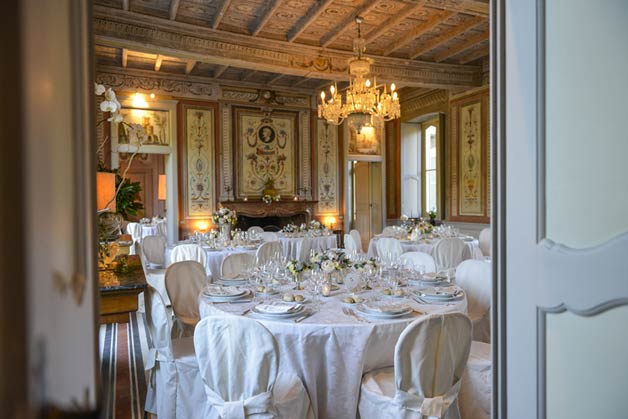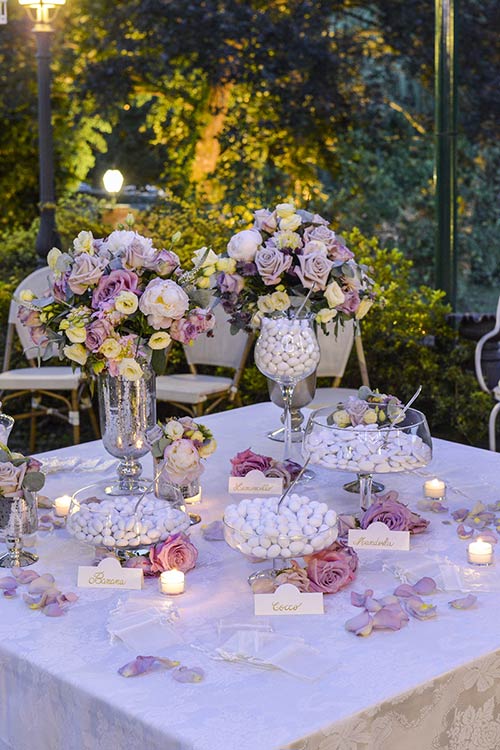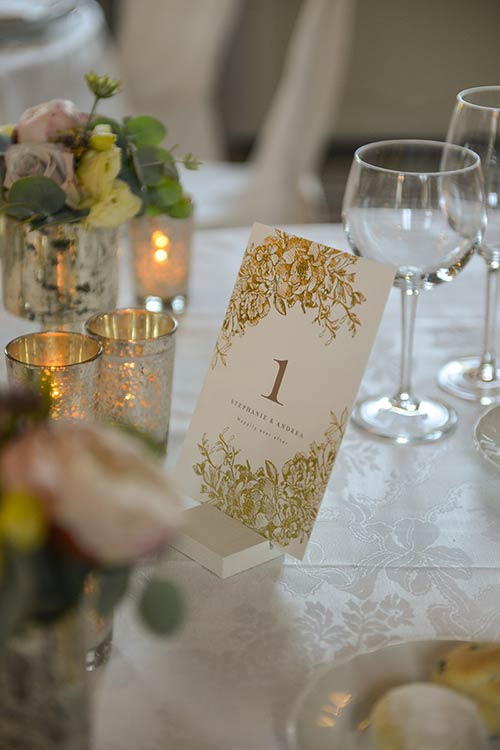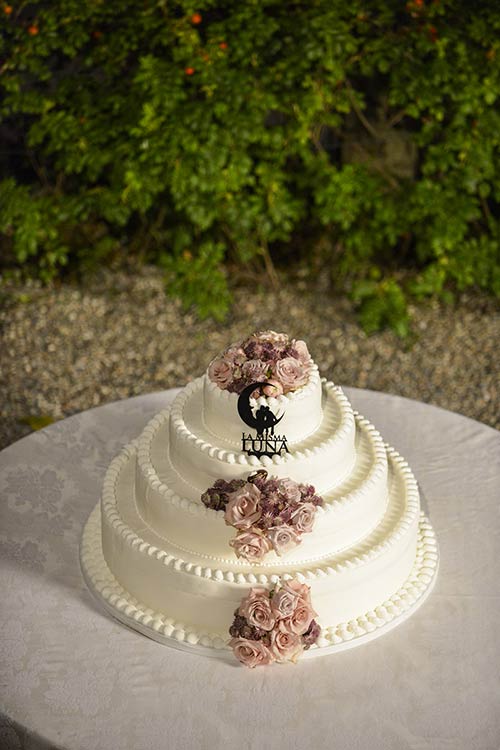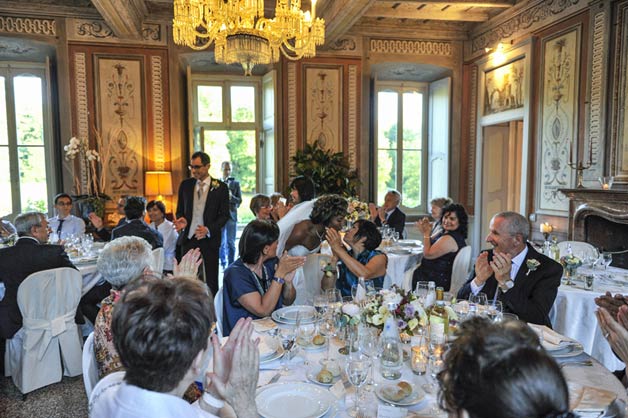 After the wedding dinner, our couple cut their wedding cake under a decorated tree in the park and enjoyed a special buffet of little dessert.
Their special wedding day in Italy ended with a party with dances in one of the most beautiful rooms of the Villa, were the walls are entirely made by exposed brickworks.
Fun and happiness for our bride and groom… nothing better to end your special day with your guests!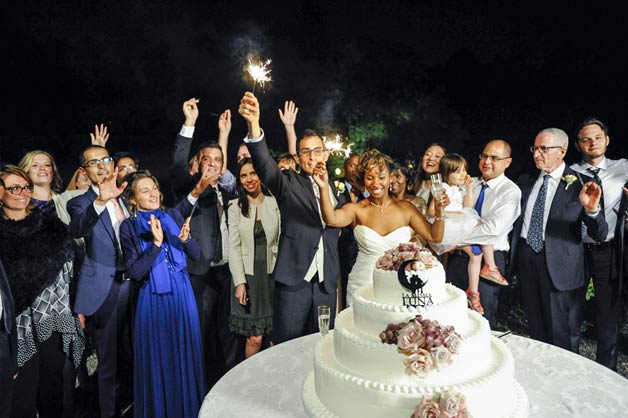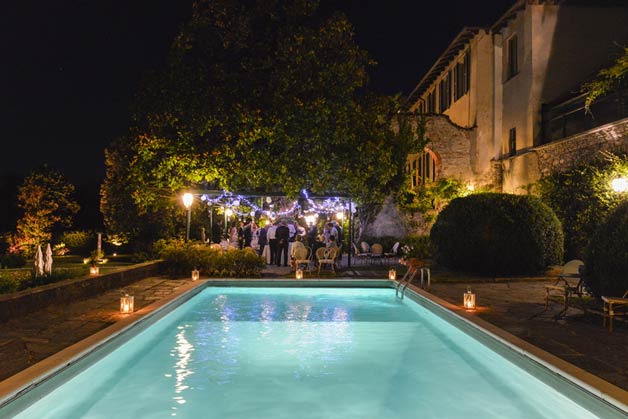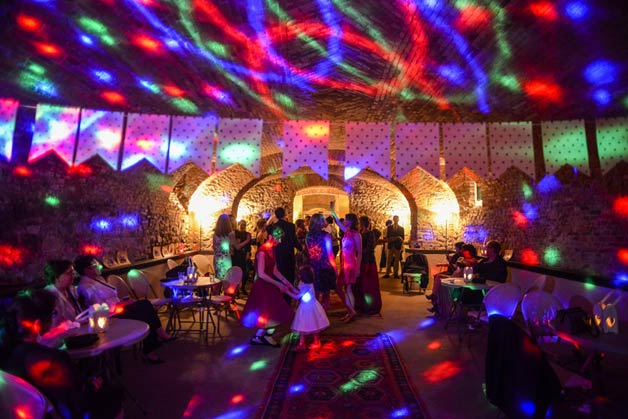 For more information about romantic and cozy weddings close by Lake Varese, please contact us.