ith August and its very much Italian mid-month holidays approaching, a part of the wedding season on the Italian lakes is over. A very intense, exacting first part : between May and July ,in fact, many Italian and foreign couples alike chose the lakes Orta and Maggiore as gorgeous settings for their weddings.
Among them an Irish couple, Laura and Barry, selected Villa Bossi in Orta for their civil marriage and the nearby hotel San Rocco for the reception. As to the photographic service of the event, Laura and Barry chose Leandro Biasco, a well-known Novara photographer with long years of experience in weddings on the lakes Orta and Maggiore. On that occasion we had the pleasure of meeting Leandro Biasco: that gave us the chance for an agreeable interview, to know his style and approach to the wedding photography better.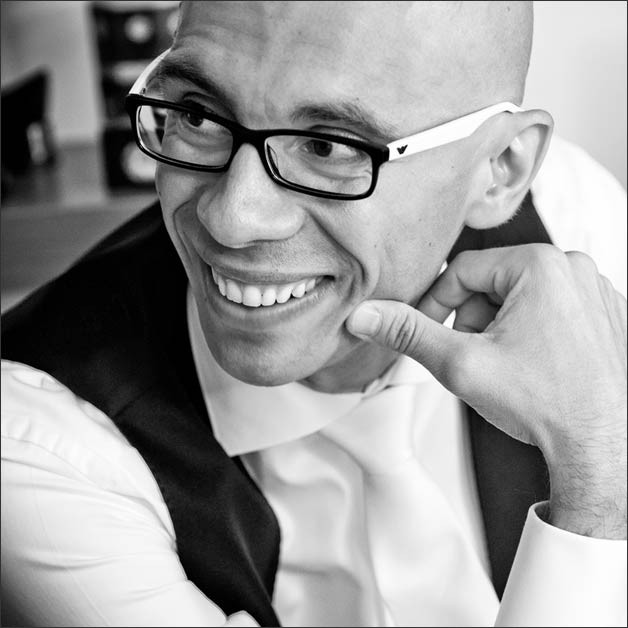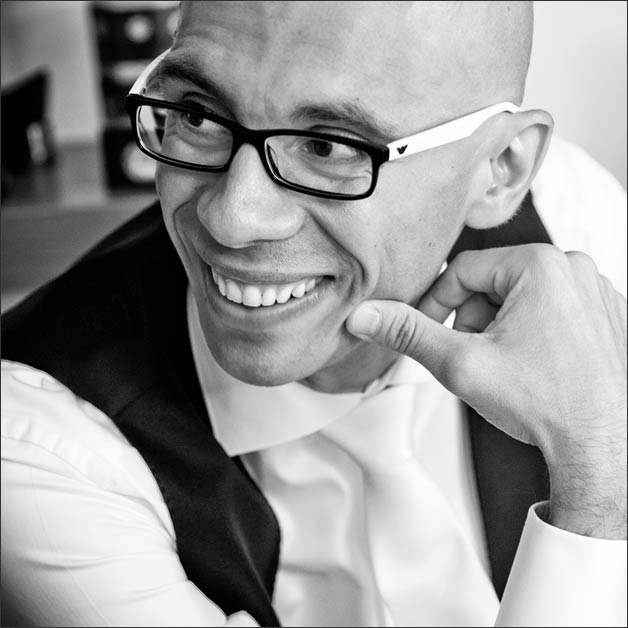 What prompted you to become a wedding photographer?
Stealing moments and emotions unique and unrepeatable, freezing images of the wedding day for future times, sharing the preparations with the bride and groom, joining the joy of the guests, all this gives me the opportunity to make the most of my photography.
A photograph I would say "emotional". I think it's perfect for the wedding event.
What is your own peculiar style?
I do believe that photography consists mainly in a very personal outlook on life and its moments, seen as through a kaleidoscope, where the slightest movement and change of light make up new and fascinating figures.
The skills that I have acquired over the years, my training and my experience, allow the couple and me to live their day in a relaxed way. This approach lets events flow serenely, giving me the opportunity to catch them with unaffected simplicity.
The phase of organization during the first meeting is crucial for the serenity of the couple as well as a correct approach to the wedding day on my part.
All in all, I would say that efficiency and precision are essential traits of my professional service.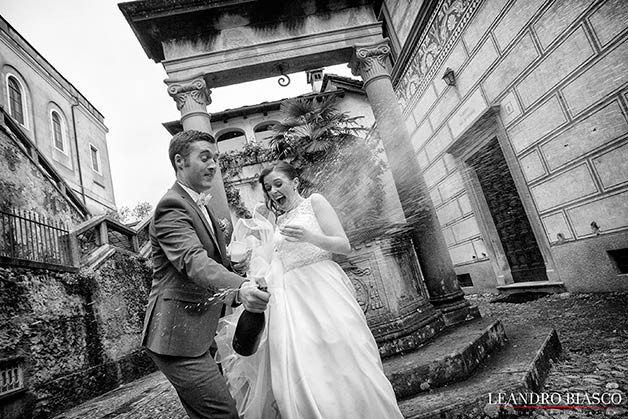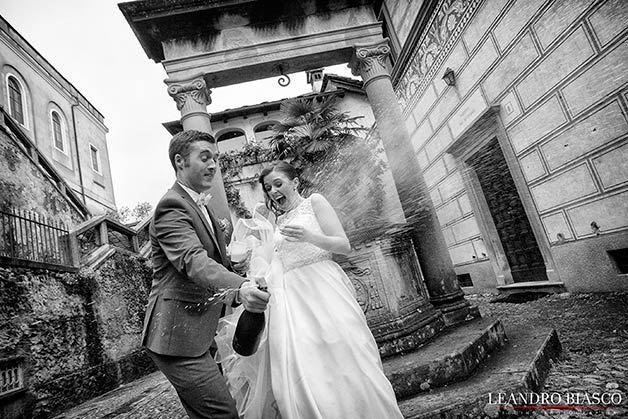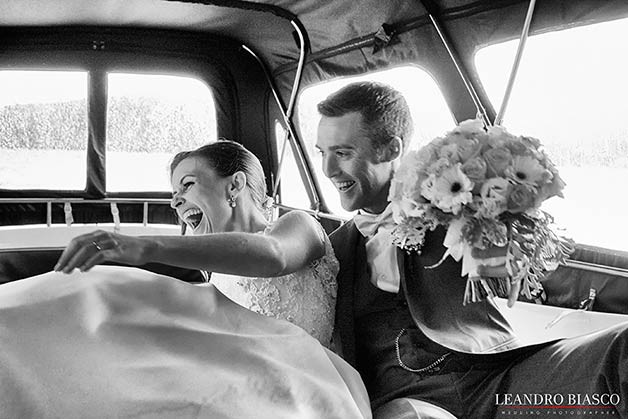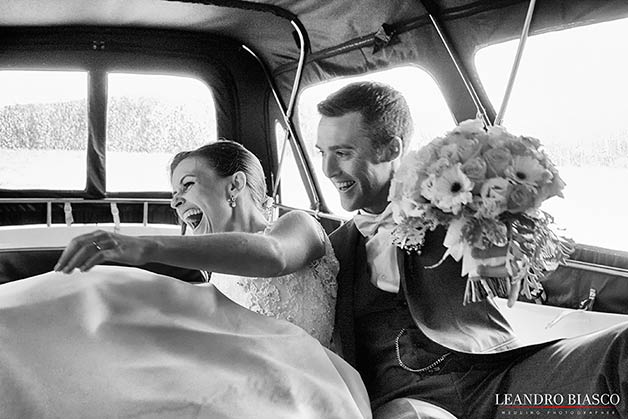 What do you think distinguishes your work from other colleagues' on the market?
I think the relationship of empathy and complicity that I try to create with the bride and groom allows me to portray them in situations of real life that appear just their own, not at all commonplace or anonymous. I think the beautiful photo does not exist in itself, but there are shape and soul to it. If we can capture them both, photos come to life and it is magic …
I love to know the couples in my office, talk about their preparations for their wedding, the location, the choice of dress, understand their tastes and possibly advise on new wedding trends.

I really love my job.
How does the internet help you contact foreign couples who decide to get married in Italy?
I would say that the internet is vital. There are no barriers or boundaries …
My site (www.leandrobiasco.com), the blog, the presence on portals dedicated to wedding and social networks like Facebook, Pinterest, Instagram, give me visibility abroad allowing the bride and groom to know me, follow me and call me.
Moreover, my participation in national and international competitions certify my skills, which is something especially couples from abroad give particular importance.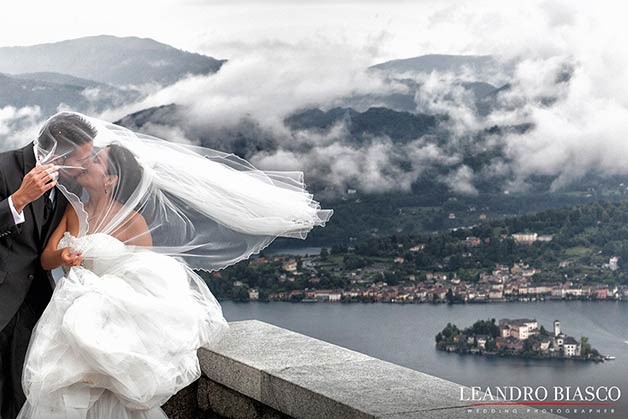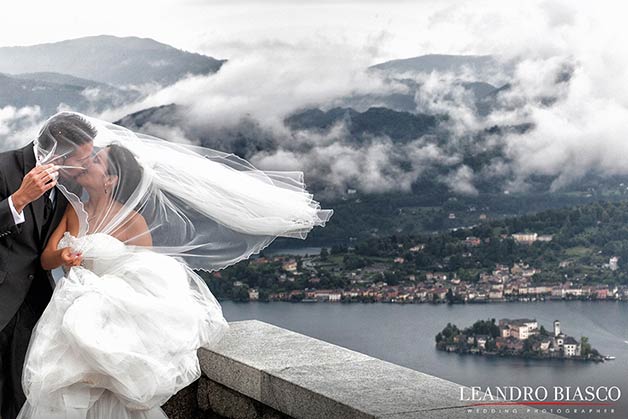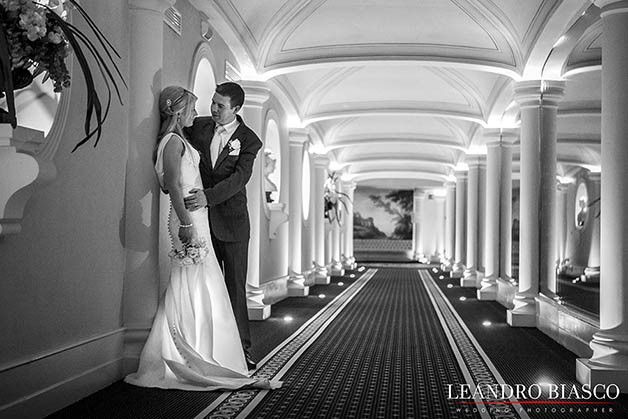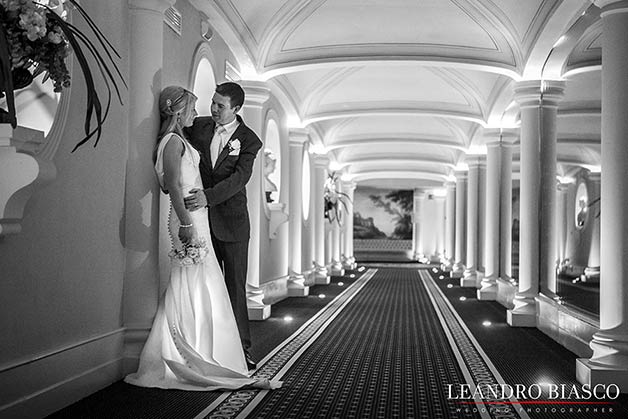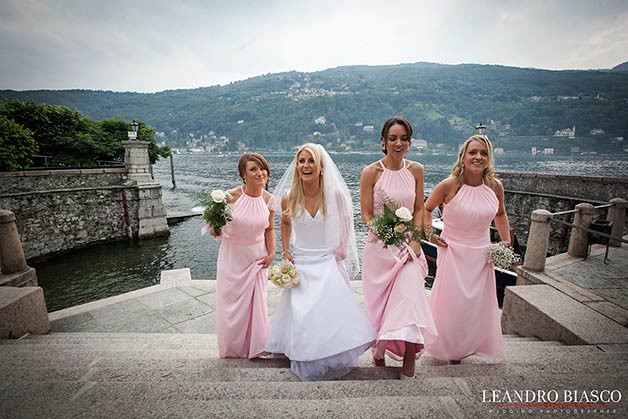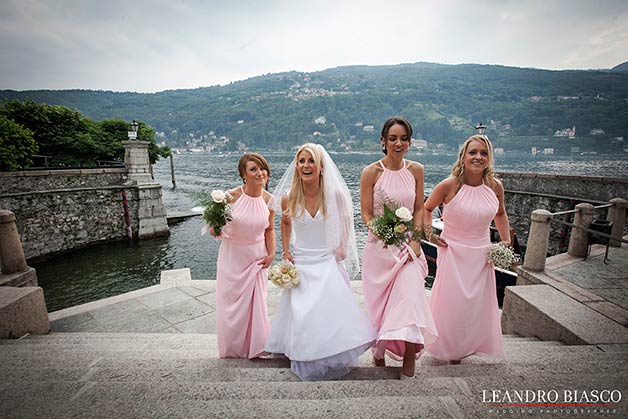 Many foreigners decide to get married in Italy, especially in the areas of Lake Orta, Lake Maggiore and Lake Como. What are they fascinated by?
Our history, culture, tradition and atmosphere make us the top choice for foreigners, and Italians too.
Landscapes and picturesque locations add poetry, magic and romance to the wedding day.

Couples from abroad rely on me because, beside looking for high photographic skills, they also need a reliable and knowledgeable person to make the most out of their wedding in the foreign country.
What are some of the North Italian locations chosen and appreciated by foreigners and Italians where you happened to photograph?
Here are some examples:
Lake Como: Villa del Balbianello, Villa d'Este, Villa Gaeta, Villa Erba, Villa Passalacqua, Villa Sola Cabiati, Castello di Pomerio, Grand Hotel Villa Serbelloni, Villa Geno, Grand Hotel Tremezzo Palace.
Lake Maggiore: Abbazia di Santo Spirito, Villa Claudia dal pozzo, Villa Muggia, Grand Hotel des Iles Borromées, Villa Aminta, Villa Rocchetta, Hotel Dino, Hotel Splendid, Hotel Bristol, Hotel Majestic, Rocca di Angera, Villa Rusconi Clerici, Villa Frua, Tenuta la Passera, Tenuta la Quassa. 
Lake Orta: Villa Crespi, Villa Pestalozza, Villa Ortea, Villa Decio, Hotel San Rocco, Palazzo Gemelli, Palazzo Penotti Ubertini and Hotel Giardinetto.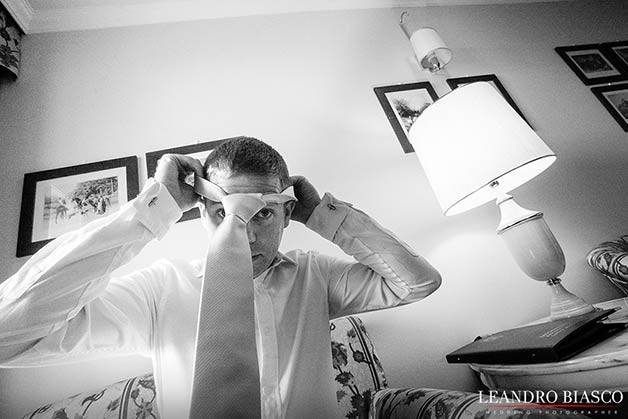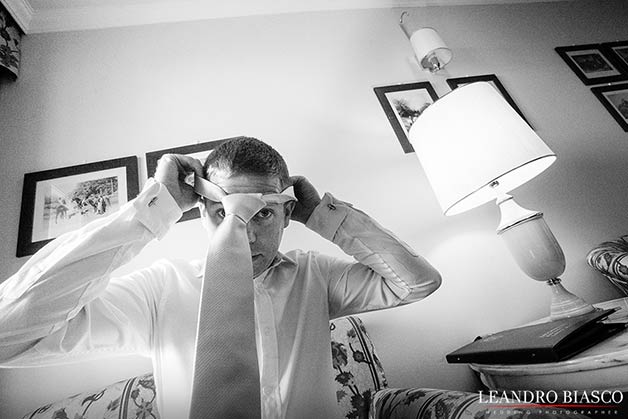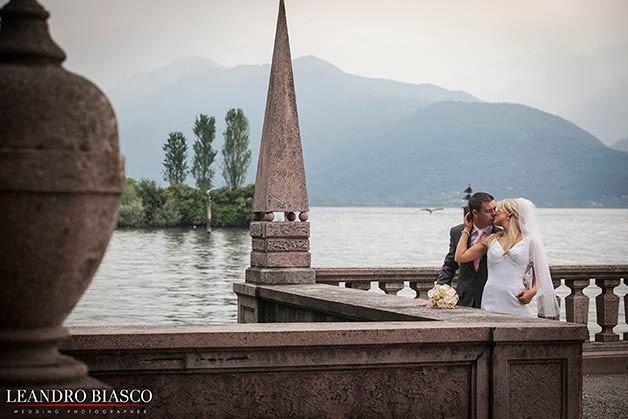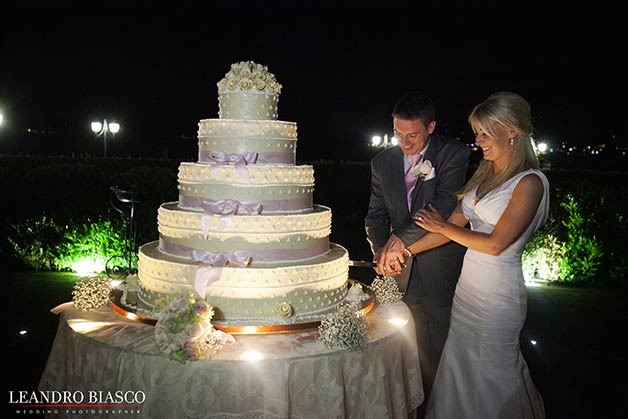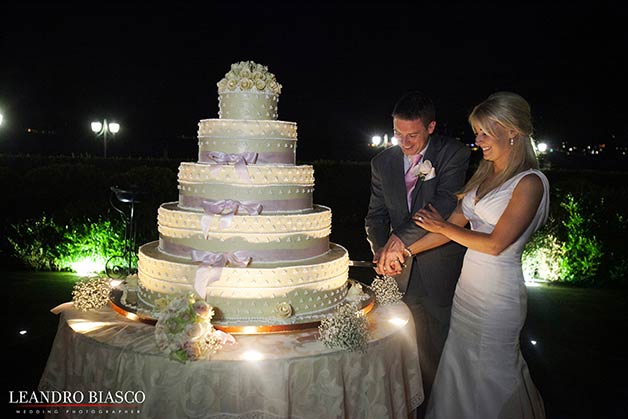 How do you keep up with the trends in the industry and the couples' increasingly demanding requests?
The wedding industry follows trends a lot and for this reason it is important for me to keep up with them and try to anticipate future developments. To do this, I travel in Italy and abroad very much, participate in conventions and workshops on the subject and, most of all, never cease to be fascinated and excited by my work and its emotions, which enrich my life enormously.
Thanks Leandro. Have a nice day!
Leandro Biasco photographer - Request a quote and availability