Valentino Villanova – Illustrator, sketcher and caricaturist
Hi! I'm Valentino Villanova and I'm very please to have this space in Italian Lakes Wedding blog to introduce my self and my work.
I work that I love that make me always feel happy.
I'm a happy and elegant illustrator, sketcher and caricaturist.
Through my drawings I'm able to tell your story as a couple and your guests' story always in a original and fun way.
I have a rapid line and a high quality graphic design. My drawings are caricatured portraits. Kindness, punctuality and professionalism is what you will always find when you will get in touch with me.
I work with many national magazines, media and I collaborate with many artists in the show business. I worked in tv shows too drawing portaits of guests always putting them at ease.
If you would love to give a touch of originality to your wedding, a sketch from a photo of yours could be a great idea! You could use it in all the ways you want to make your wedding day even more personal.
Do you want some ideas?
Imagine your caricatured portrait on invitations, table plans, table signs, escort cards, menu cards, ceremony booklets, wedding favors tags or even on fun decors on team bride or team groom t shirts! Just to give you some examples.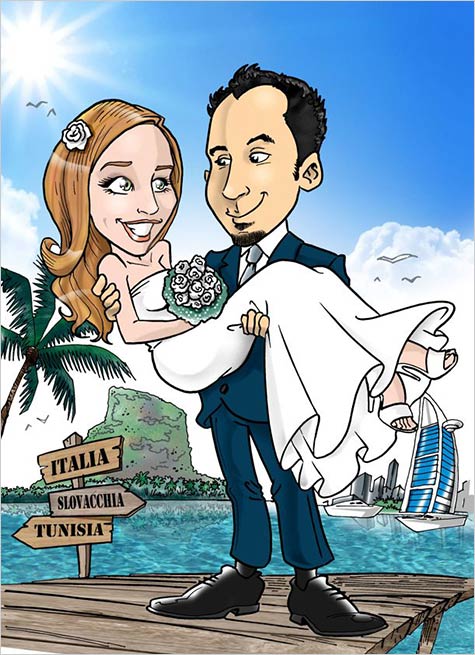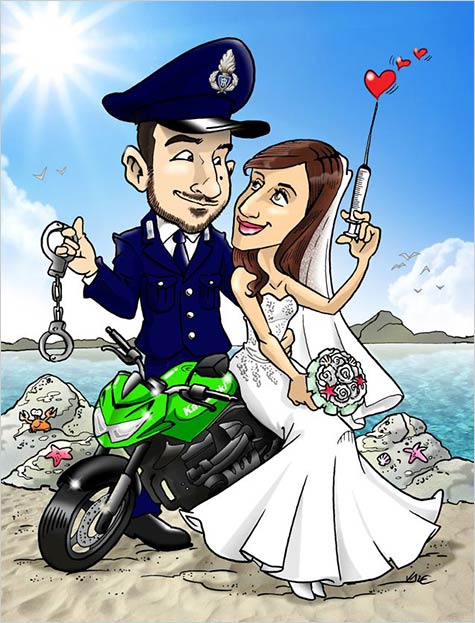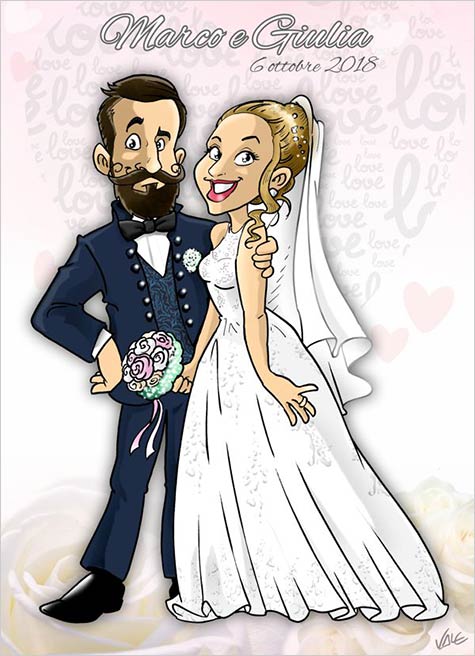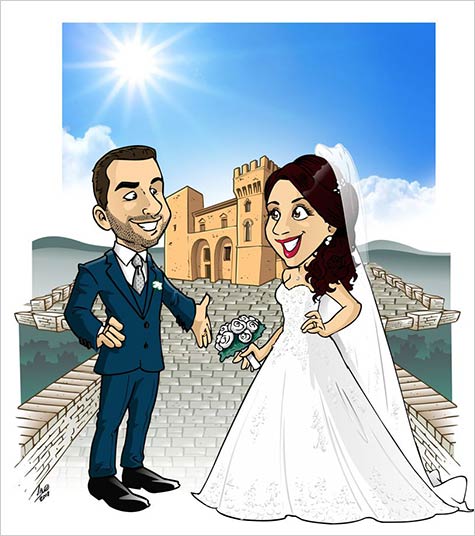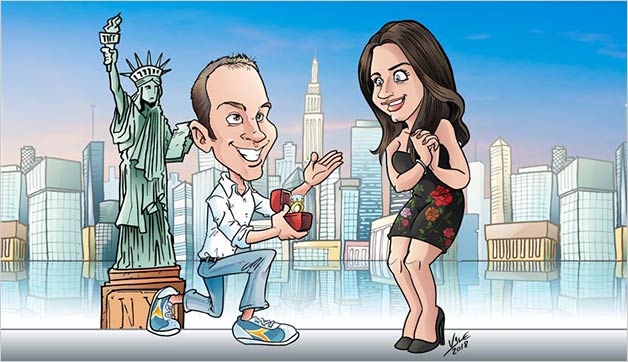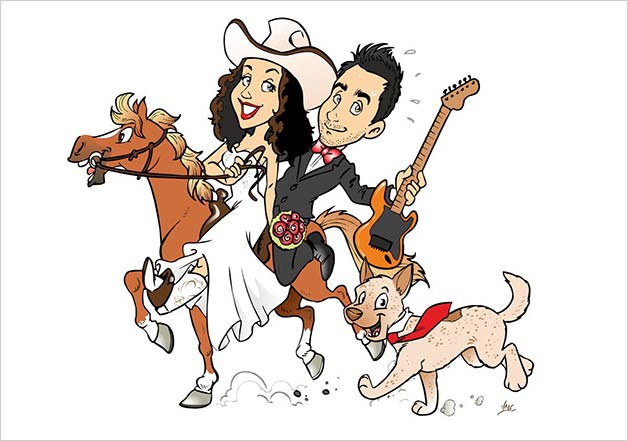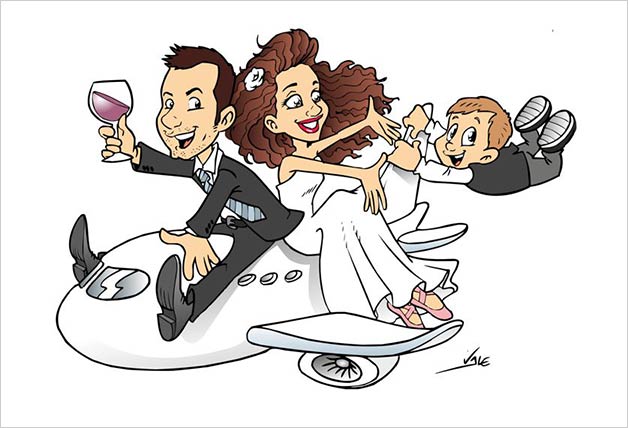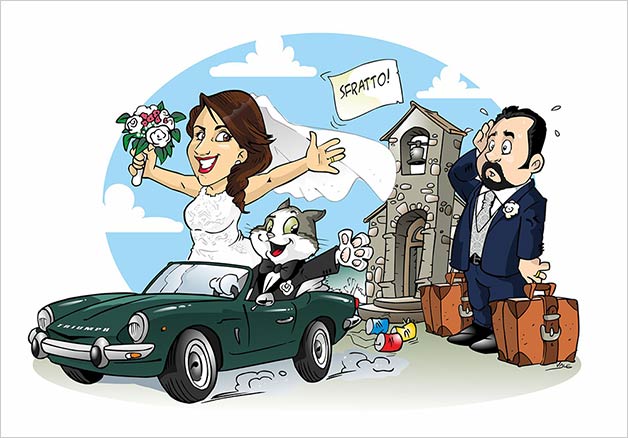 Caricatured Portrait – How does it work? Easy!
You can send me one or two photos of you smiling where I can see your happy faces.
You can contact me at info@caricaturesposi.it
You can also send me some indications of your interests, the sport you like and your personality to make the sketch more personal and fun.
Then it is my turn! In few days you will receive a color or black and white caricature in digital format ready to be printed everywhere you want.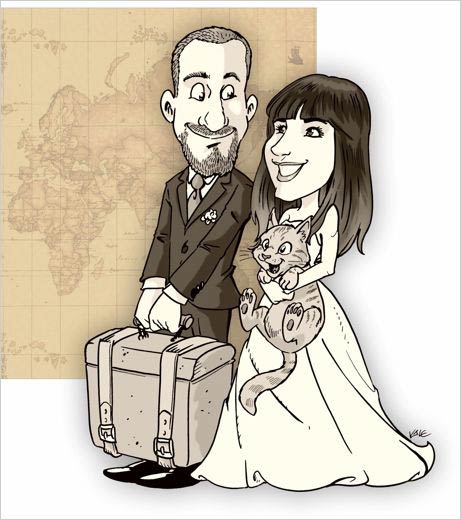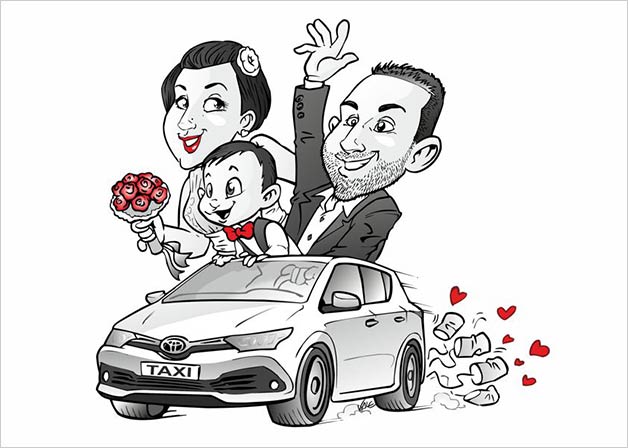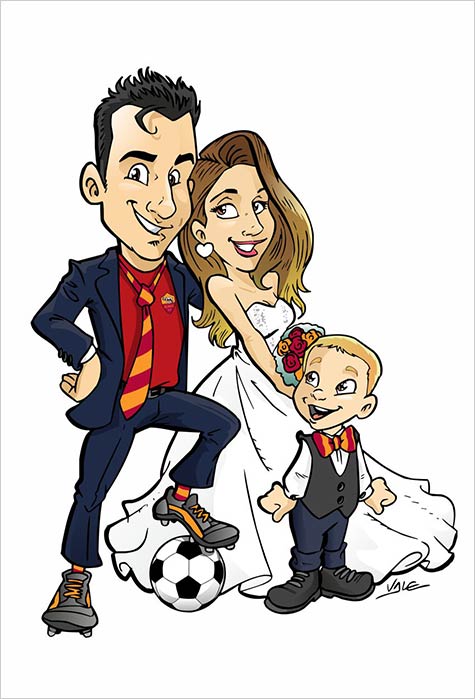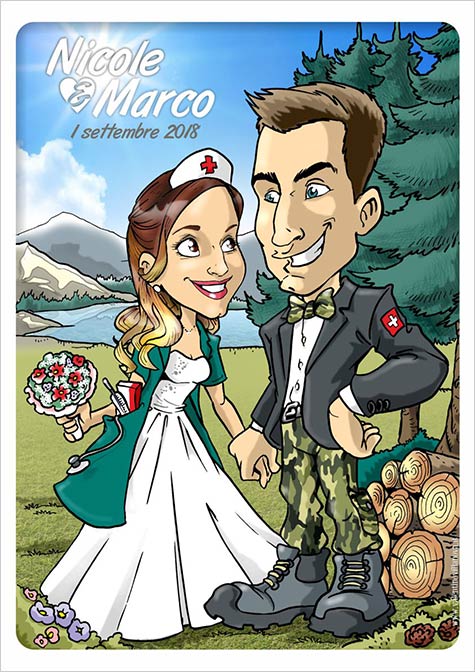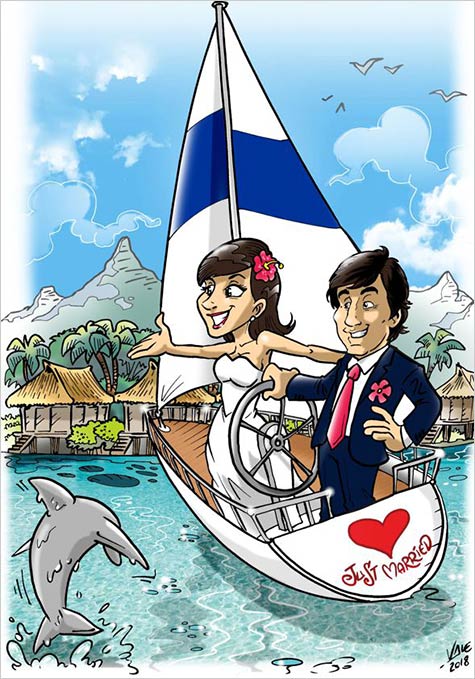 Find more ideas following my web site: www.caricaturesposi.it
Or for further information you can write me at info@caricaturesposi.it
My sketches are not grotesque caricatures to make defects more evident. I do not like them.
My caricatures come from cartoons and comics and their aim is make you smile. Faces are "comicized" and they always have beautiful smiles.
The smile I draw is the smile that portrayed person will give back to me.
So no caricatures but caricatured portraits!