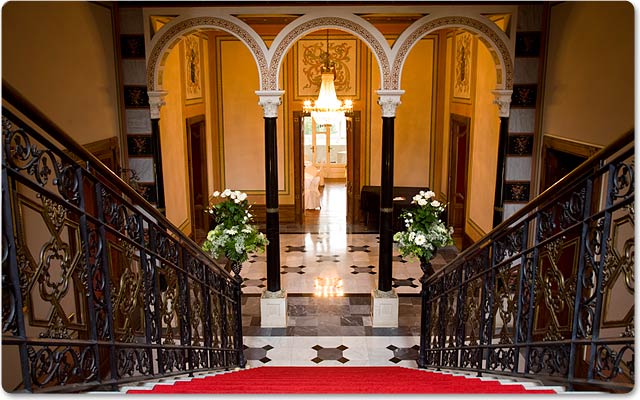 Among the wedding venues of the Italian Lake District the Castello di Miasino (Miasino's Castle) is one of the most well known and requested ones by Italian couples. Some of the reasons might be its panoramic position (with a view to one of the arms of lake Orta), its parking facilities for guests and the possibility to celebrate your wedding with a civil ceremony.
Being a highly attended venue I often happened to work there in my function as floral designer. Visiting my website www.lapiccolaselva.it you can easily find a whole section dedicated to my floral arrangements at Castello di Miasino with hundreds of photographs. My decor proposals are ranging from centre table ones to the big staircase leading to the upper apartments and finally to the hall where the wedding ceremonies are celebrated with civil rite. Please also have a look into the garden where my floral compositions might beautify your reception buffet , not forgetting the entrance area of the Castle with the statue of Santa Sofia. To her feet I would advise a creation consisting of flowers, ferns and rose petals.

I have recently updated my photo gallery of floral arrangements at the Castle of Miasino including a selection of the most beautiful ones from all the weddings I realized there during 2008. Please take a look and enjoy!