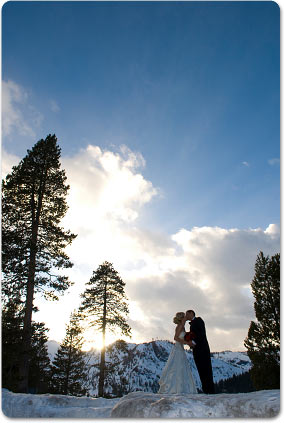 Most couples chose to get married in spring, because April, May and June are typically considered the appropriate time for a traditional wedding.
But if you are planning to get married in Italy , and in particular in the lakes area, you may consider seriously the idea of getting married in winter and in particular in December.
"Why?", you may ask. "But because it is Christmas time" I say! And your marriage can take advantage of "the most beautiful time of the year"!
Imagine: all the little villages are filled with Christmas decorations, ligths, candles, and snow capped mountains all around! Isn't this a gorgeous setting for you photo album?
You can have Christmas holyday menu for you dinner party and what about a Panettone, the classical Italian Christmas cake instead of the usual wedding cake?
But what entices me most (and not just because I am a singer) is Christmas music! Christmas songs are known by everyone and are mostly the same all around the world. They remember us of our childhood, of beautiful moments spent with our parents and relatives, of gifts and kisses, of old friends, of happiness and love…
This is why I always suggest my special Christmas live show to couples getting married in December.
On this webpage you can listen to some samples of the Christmas songs I like most…with a little Christmas present: you can download some of my Christmas songs for FREE!
MERRY CHRISTMAS from Martha J.!