Last week I mentioned about Ivonn and Giorgio's wedding to Castello di Miasino on Lake Orta.
Today I would like to tell you more on this, thanks to Federico Fasano photographer's images.
He kindly gave his images to let us enjoy the wedding atmosphere.
This lets you appreciate good and quick post production phase and the great skill to catch details such as my floral arrangements.
Federico Fasano's photos I show you today show some nice details of the work I did for Ivonn and Giorgio. First image is a wonderful detail of bridegroom's table with some rose petals that created a big heart.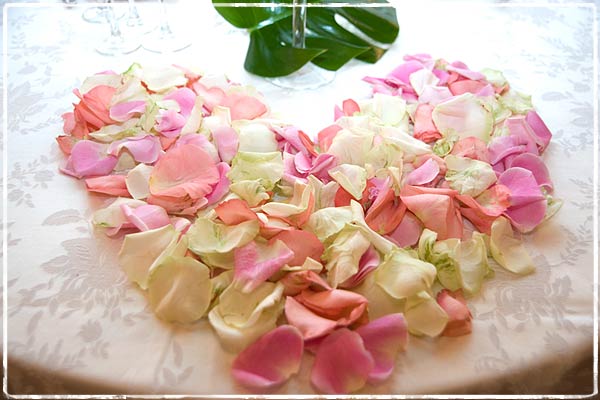 Again rose petals with many heart shaped confettis. Guest threw them as good luck wish to bride and groom after the ceremony. Confettis and petals were preserved in lovely cones realized with music sheets with a wax rose on.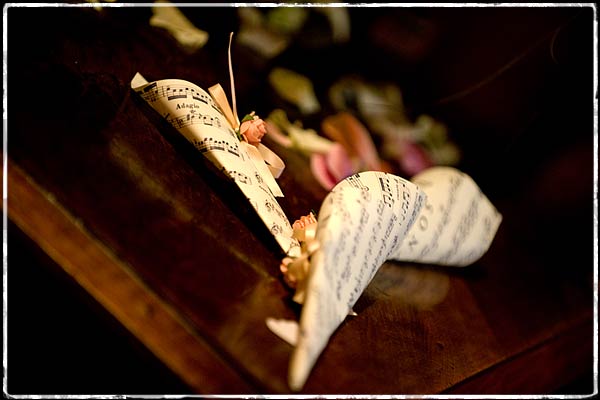 Third photo on the left is one of my favorites. You can see groom's button hole I created with Avalanche white rose on a leaf and a tulle ribbon. Forth picture on the right shows a view of Castle's rooms with two arrangements I realized. They are laid on the iron columns that are at the base of the big staircase that leads to big window with mosaic glasses.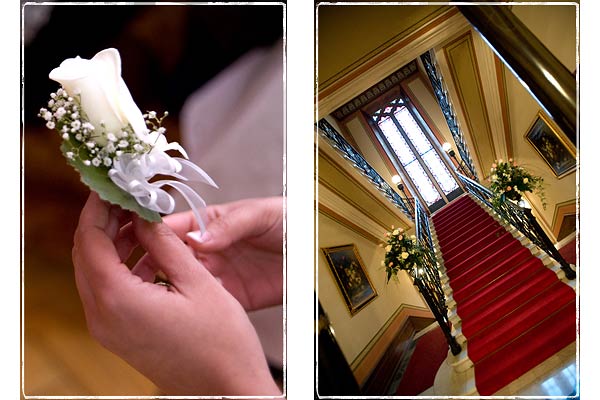 Last pictures is a wonderful detail of one of the centerpieces. For their realization I used big vases with little pink stones, Bear Grass and Avalanche white roses.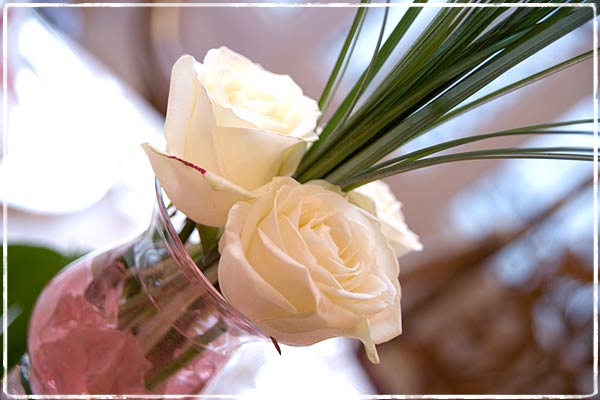 In order to see entire Ivonn and Giorgio's photo set to Castello di Miasino please visit photographer Federico Fasano's PHOTO GALLERY. These are just some first details!
As soon as the entire and final Federico Fasano's wonderful gallery will be ready, I will tell you more on Ivonn and Giorgio's lovely wedding. See you soon!
---
Monika Andenmatten is La Piccola Selva's floral designer. Based in lake Orta, has worked with brides for over 20 years to create floral arrangements for weddings in the Italian Lakes district.