urple color has been not considered as a wedding color for many years.
In the past in italy it was considered a sad and unlucky color, it was forbidden in wedding too.
Then lilac trend arrive and become a must for many Italian and foreign brides. So purple too become a real trend!
Not only in weddings but also in fashion, art, home design.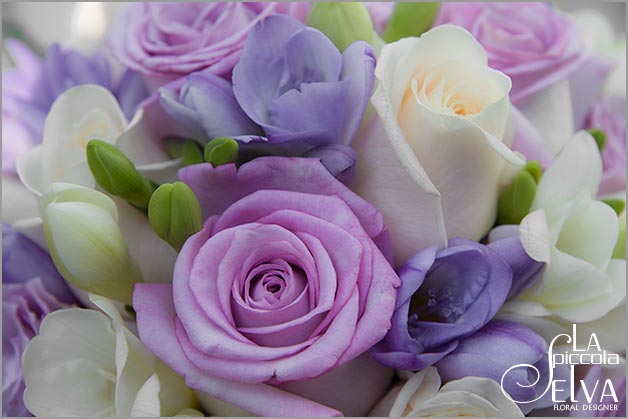 Purple is made by red and blue and so it is the synthesis of both! It is the color of the opposites. Passion of red and calmness of blue make the intemperance of purple. A perfect symbol for a wedding.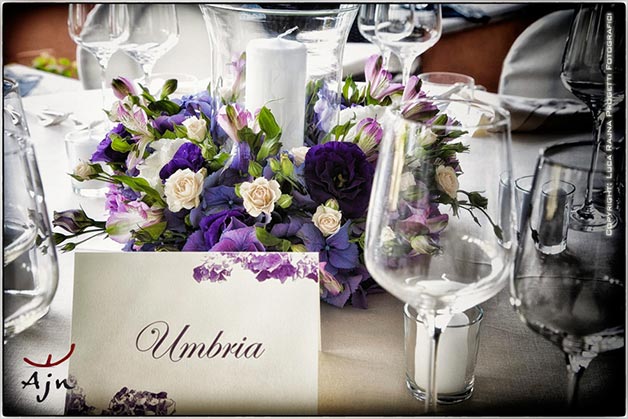 As floral designer I won't suggest to go for a total purple themed wedding. It could be too much but simply add accents of purple in all its shades, from deep purple to lilac, wisteria lilac, mauve, prune and also reaching delicate pink.
A touch of white or ivory could be also a good idea to blend the touches of colors and show the mysterious elegance of purple.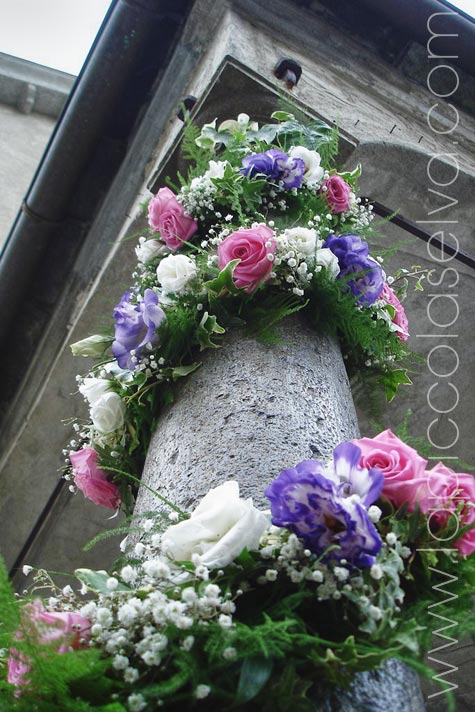 The best flowers for a Purple Themed Wedding
For a purple themed wedding – in all its shades – best flowers are Lysianthus, Phalaenopsis Orchids, Cattleya Orchids some kind of Carnations, Freesias, Statice and always beautiful Roses available in may shades of purple-lilac.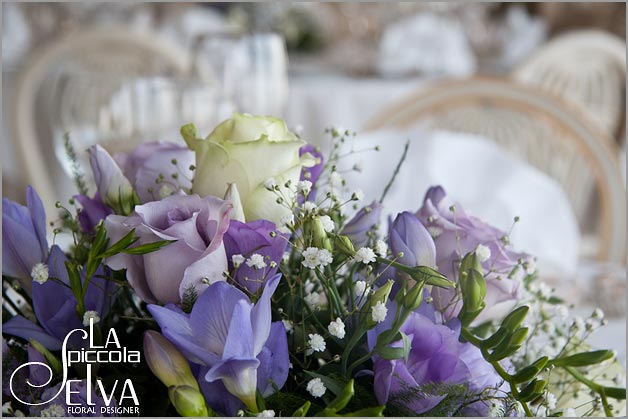 Purple can be used not only for your floral decorations but a lovely element to be used for all details of the wedding such as favours, invitations, names card, table clothes… everything matches!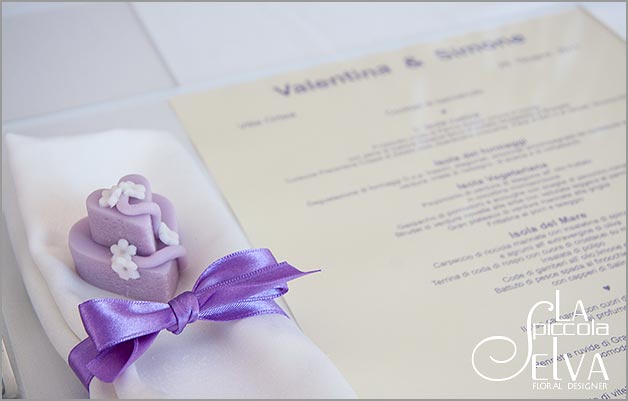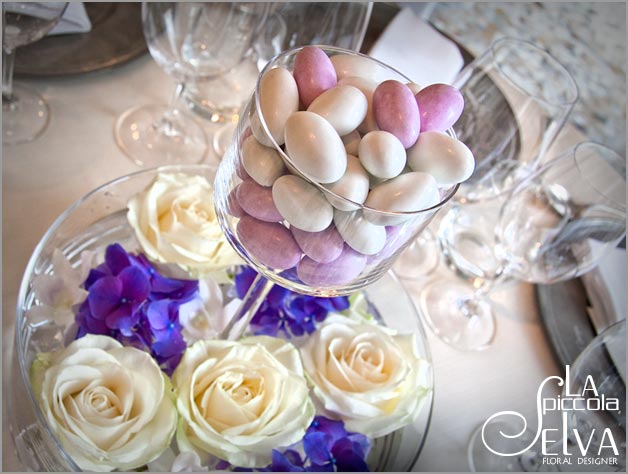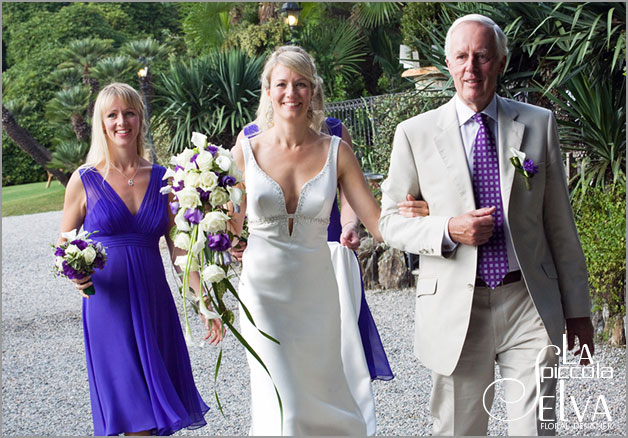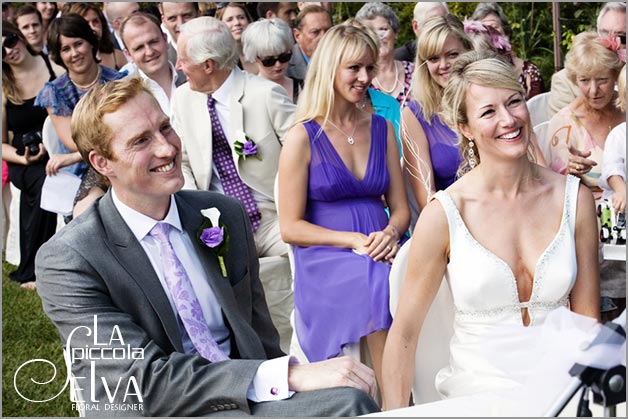 In this post we put together many examples from all the events of these last few years. As you can see trait d'union among all wedding is purple used as main color in all its shades to reach ivory, ideal to create a perfect blend.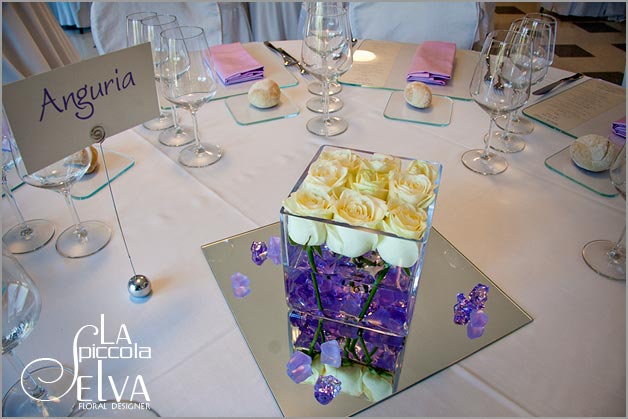 As examples we chose Leanne and Darren's wedding at Grand Hotel Dino in Baveno on Lake Maggiore.
Purple is used in bridal bouquet, bridesmaids bouquets and dresses and in reception centerpieces.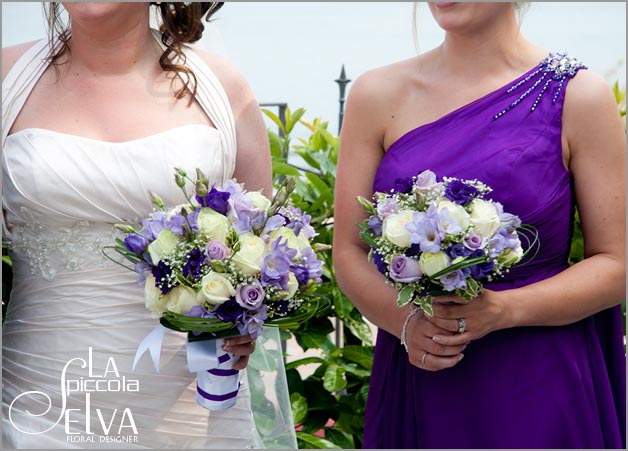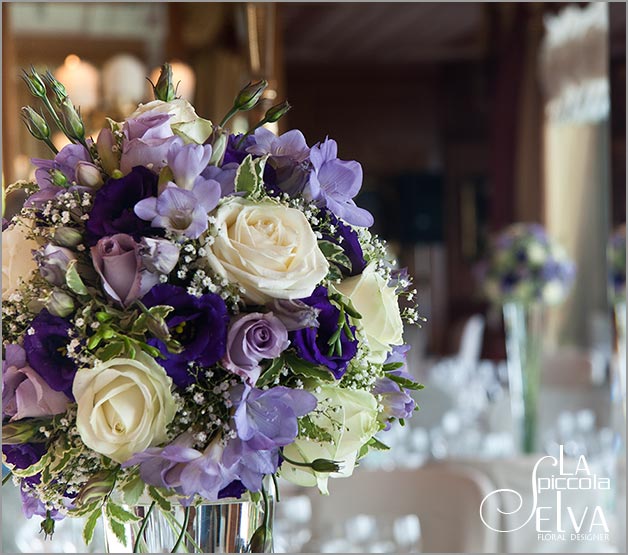 More examples?
Amy and Tom's wedding on Lake Orta: here purple is used for the bridal bouquet and also in the floral arrangements in the church of Maria Assunta in Orta San Giulio.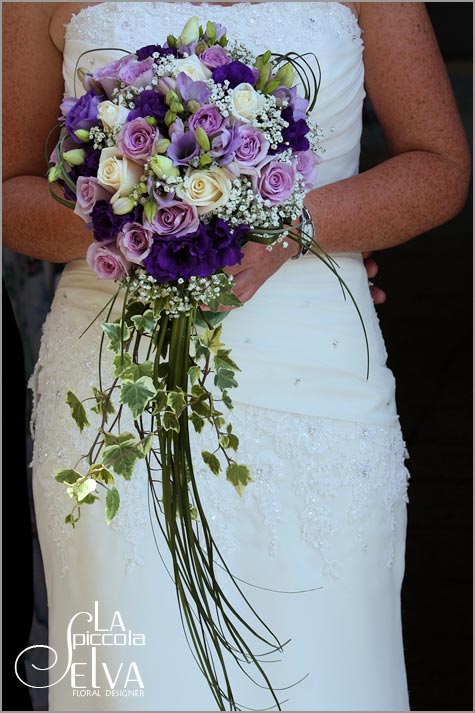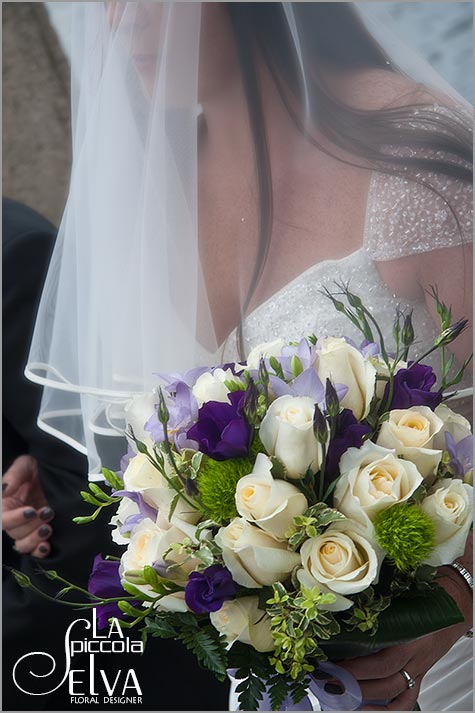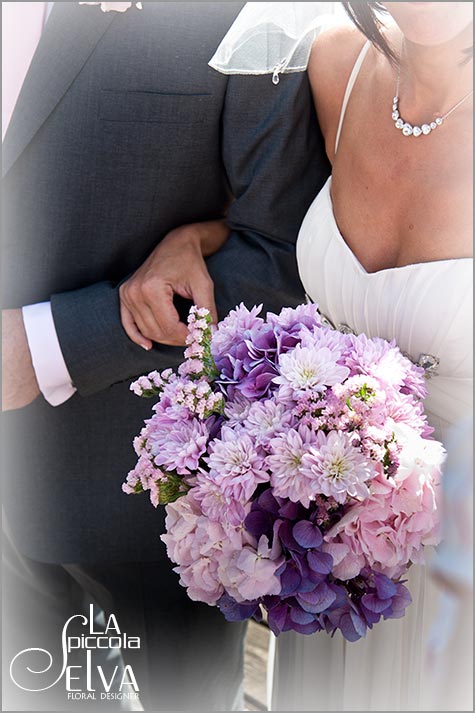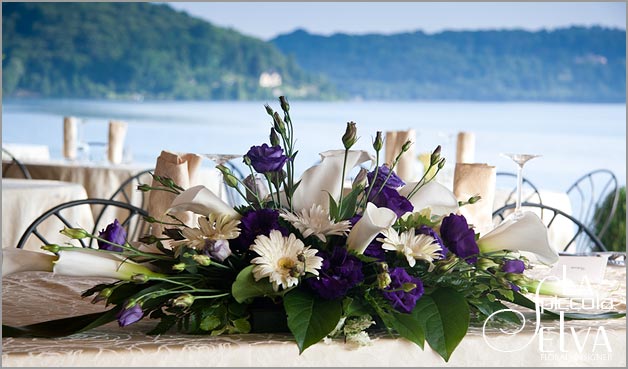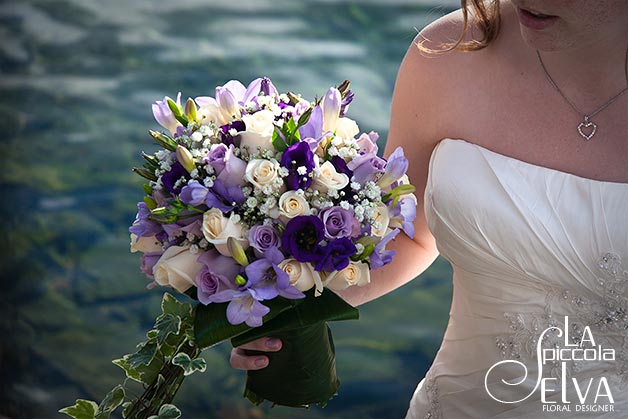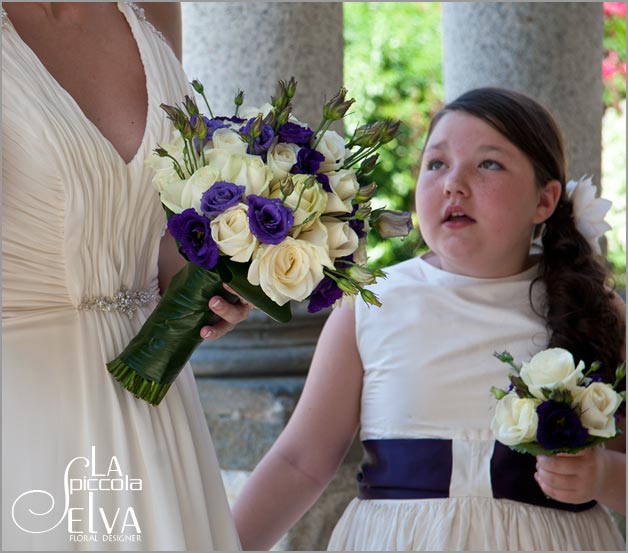 Hotel Regina Palace on Lake Maggiore
: Centerpieces in different shades of purple for the
New Years Eve Gala
.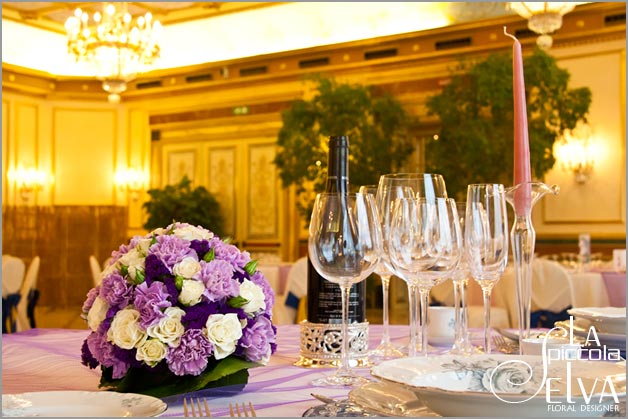 Villa Rusconi in Pallanza on Lake Maggiore for Nicky and Chris' wedding and their purple arrangements for the chairs of the ceremony.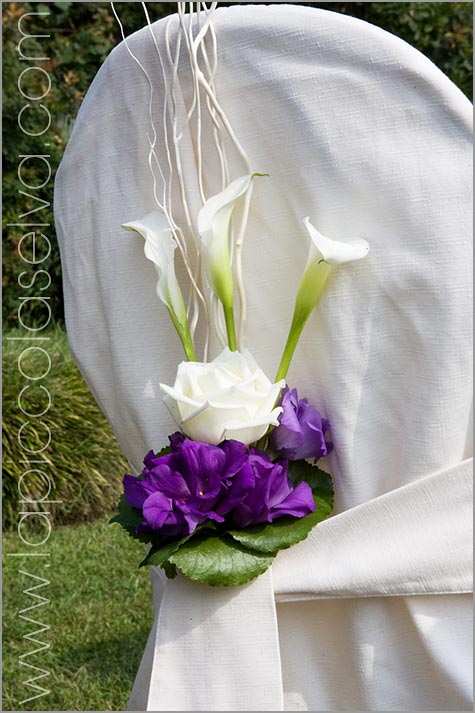 Cindy and Christian's wedding
at Villa Margherita on Lake Maggiore.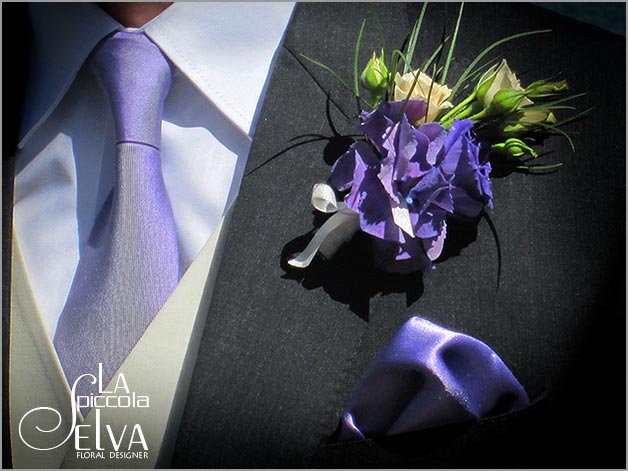 Purple is the union between earth and sky, between calm and passion, between wiseness and love.
As
Carl Gustav Jung
– a Freud follower says:
Purple acts on subconscious giving spiritual strenght and inspiration.
Could you think about a better wish for your wedding?