ore and more often, we deal with unusual settings, which at times may seem difficult to visualise as an event location!
Along with the traditional venues (hotels, castles or villas), nowadays, there is a wide selection of alternative and unusual settings whose logistical confines are only limited to the imagination.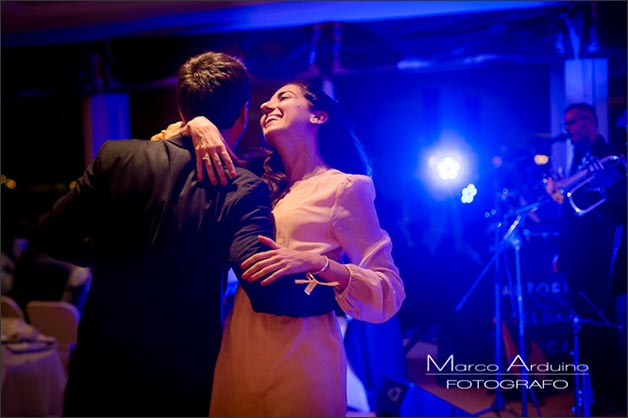 For example, we were once called upon to create a romantic atmosphere in a semi-dark winery cellar with a musical trio – piano/bass/saxophone. We have also been provided with challenges such as ensuring that the Sartoria Swing Quintet musically lived up to and accompanied the breath-taking view of the hermitage on top of the Cinque Terre (eastern coast of Liguria) and on another occasion, an acoustic duo creating the perfect ambiance at a beach restaurant lit up by thousands of candles…
As each location demands just the right set-up and design, the musical selection – adequate choice of group or performer – must be planned carefully.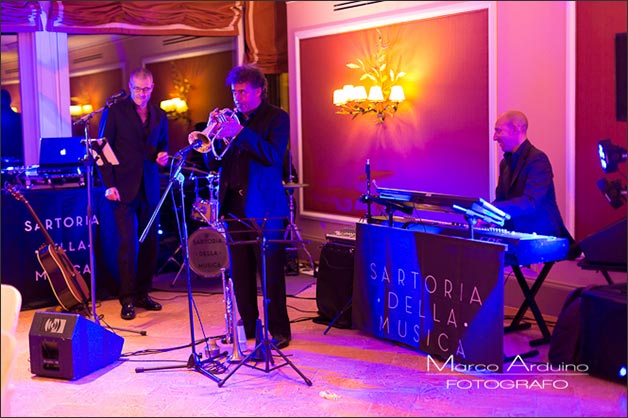 The expertise in choosing the right selection of instruments for an indoor location with difficult acoustics (such as a cellar) is of utmost importance to ensure a pleasant experience for the guests. In this case using a band/group without a vocalist works very well: all genres of music can be performed with a focus on jazz or blues.
An acoustic guitar and vocalist duo can be just the thing to "dress up" an informal, romantic location with polished and well known not-to-be-missed favourites. The guests are always willing to participate, singing along to old favourites by Nathalie Cole or Michael Bublé.
On the other and, an outdoor reception with wider spaces on freshly mowed lawns furnished with sofas and chairs, allows a larger and more complete musical set-up. Music is tailored for each different moment thus creating a refined and relaxing atmosphere, for example during the aperitif which may be in front of an amazing sun-set or later on during the cake-cutting a crisper and merrier selection of pieces can be selected by drums, percussions and bass.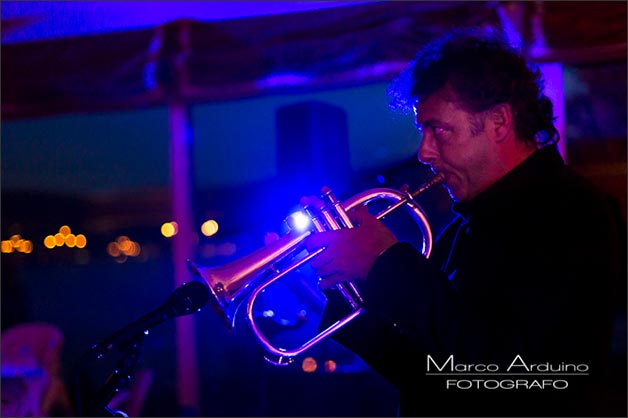 While the music selection may be similar to those we have mentioned, what varies is the sound impact, and the way in which the music is generated. How it spreads and touches the soul. We must always keep one important rule in mind: maintaining harmony between the location and the guests.
Balancing the sound both "on stage" and around the event venue is one of the most difficult tasks and it is essential to be aware of some technical tricks! It is best to set the instruments ensemble according to the acoustics of the chosen location.
Consequently it is essential to make a careful inspection of the location to avoid last-minute issues or necessities, such as lack of electrical sockets, lighting, rain plans, special distances and the like, typical in the case of unconventional and unusual locations.
SARTORIA DELLA MUSICA - Request a quote and availability