his year we had the pleasure to start our wedding season with a very sweet couple:
Fei and Li
. They both have
Chinese heritage
. They came
from US to Italy
to get married in April 2014. They fell in love with
Lake Como and its gorgeous Villa del Balbianello
. Once seen it on
Star Wars: Attack of the clones
movie scene, they had no doubt about it:
they would have said I do on Lake Como!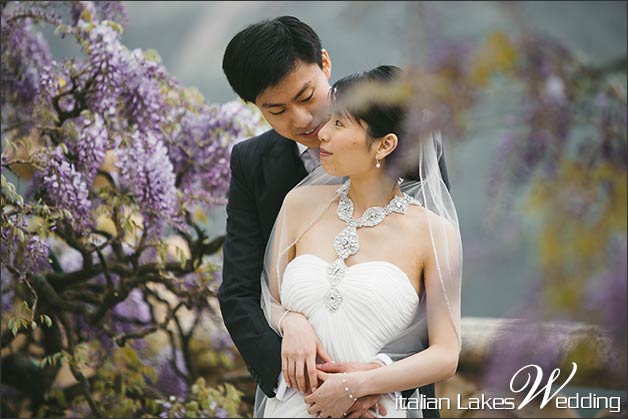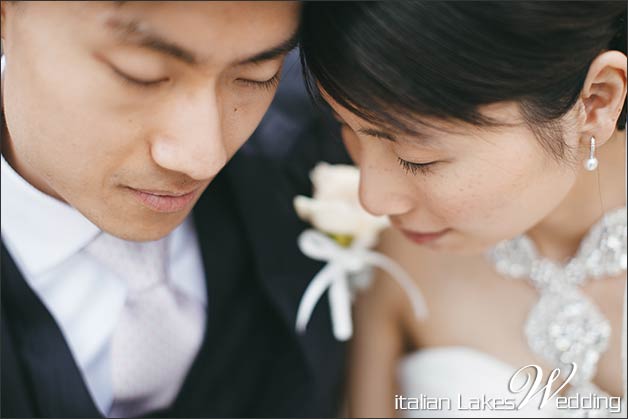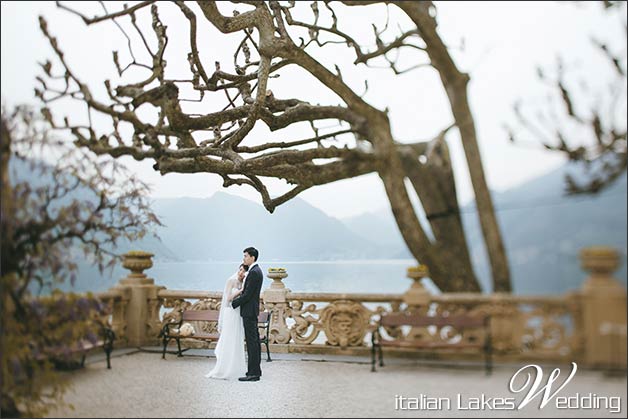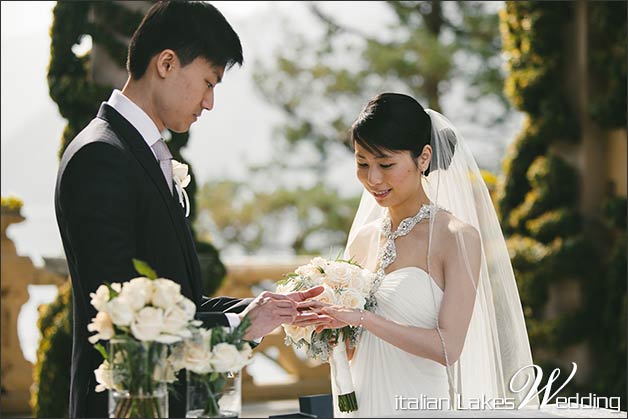 AN INTIMATE ELOPEMENT ON LAKE COMO SHORES
Their staying on Lake Como shores was planned to enjoy a wonderful romantic atmosphere. They decided for an intimate elopement. They got ready in a lovely roof top suite in one of the exclusive hotels on the West shore of the lake. A breath-taking view, a beautiful room and a strong emotion was everything you could feel during their preparations.
Fei and Li got ready together in the same room where professional make-up and hair stylists took care of bridal look. They wanted to live a very intimate and romantic day with very simple and elegant details.
They chose ivory Vendela roses for Fei's bouquet and Li's boutonniere.
Once ready, they both got on a wooden boat to reach Villa Balbianello… an amazing experience for them: Lake Como and its beautiful colours!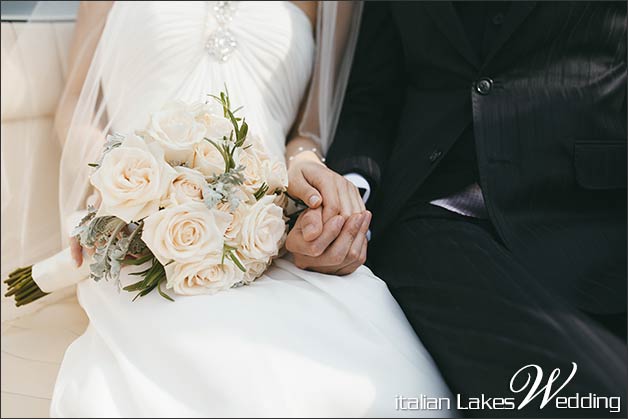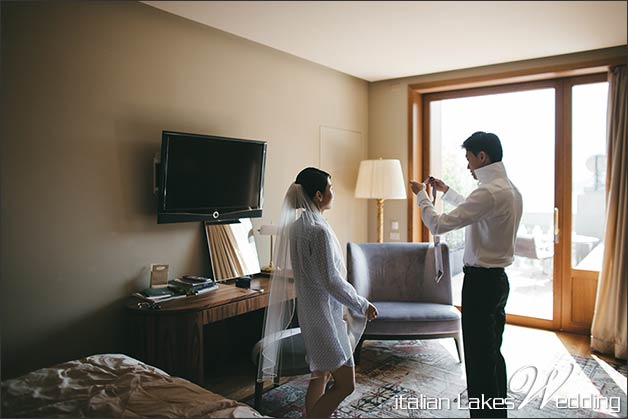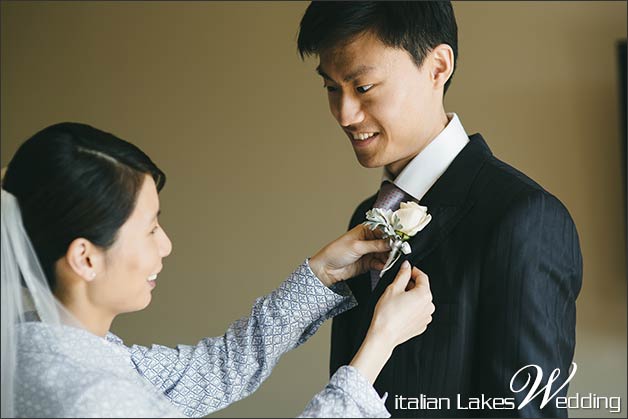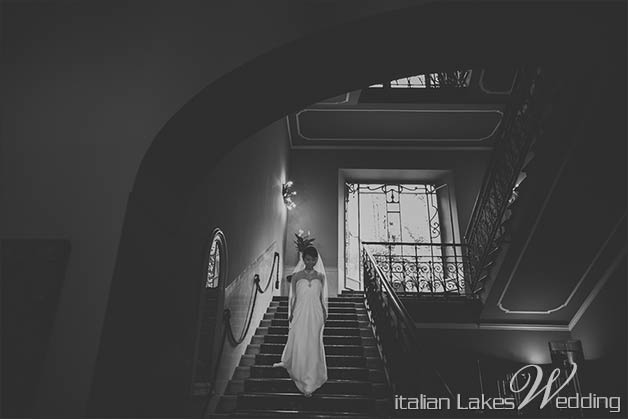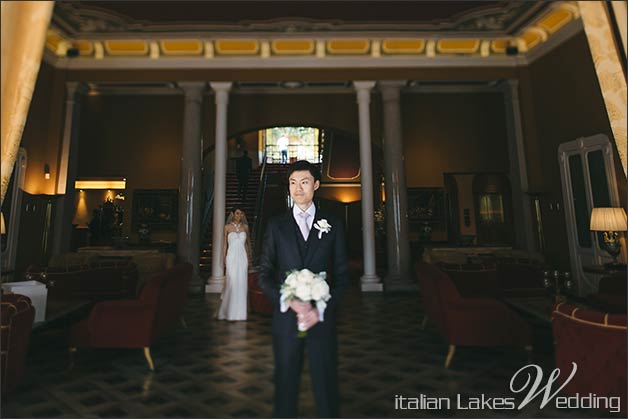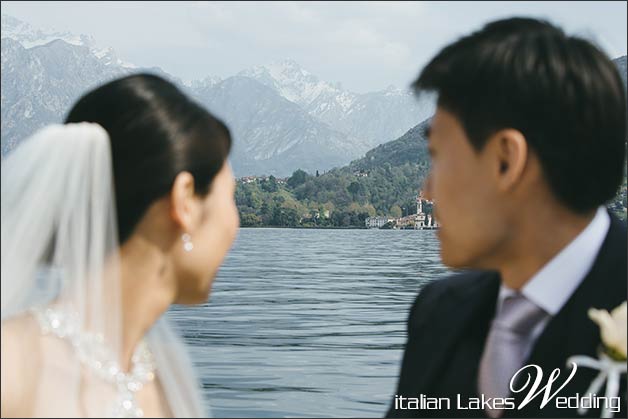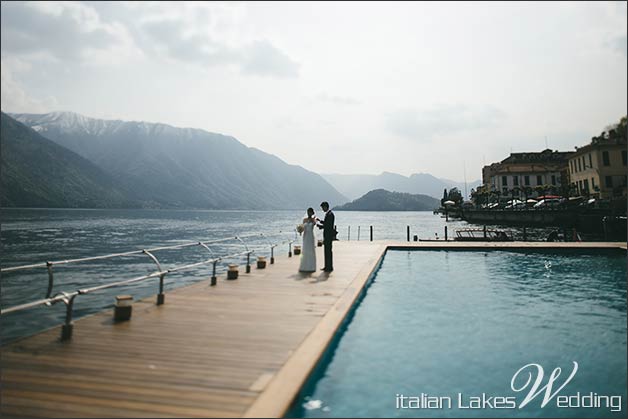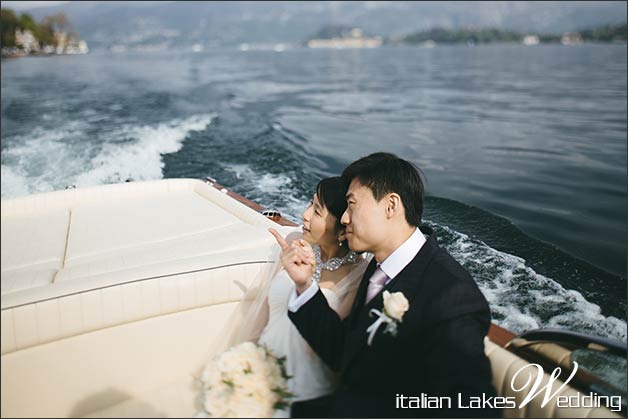 THE LOVELIEST CEREMONY AT VILLA BALBIANELLO
We already told you about Fei and Li's love about Star Wars' wedding scene. Famous scene of Star Wars movie was rolled at Villa Balbianello and, once there, everybody is able understand why! There are no words to explain beauty and peace you feel in this stunning venue…once there, our couple felt as movie stars!
Under the beautiful loggia of the villa overlooking the lake, Fei and Li become husband and wife: a moving moment for both, they could not stop to look one of each other eyes full of joy and love!
After the ceremony they walked into Villa del Balbianello wonderful gardens. This was absolutely the best moment to enjoy the venue and the wide breathtaking lake view. It was also the perfect moment to took great wedding photos. A very special thanks to two skilful photographers: Alessandro and Veronica Roncaglione.
How much romanticism and sweetness in Fei and Li! These pictures will a wonderful memento for a lifetime!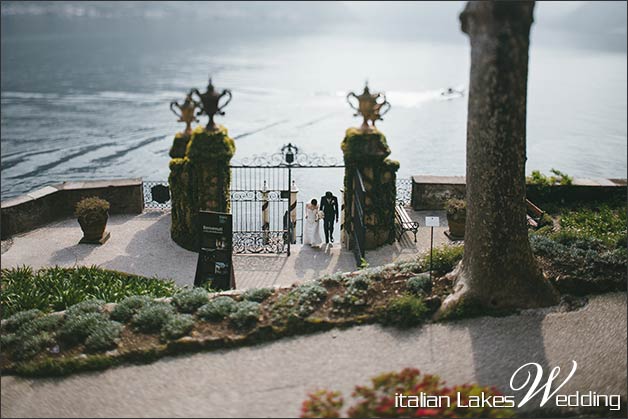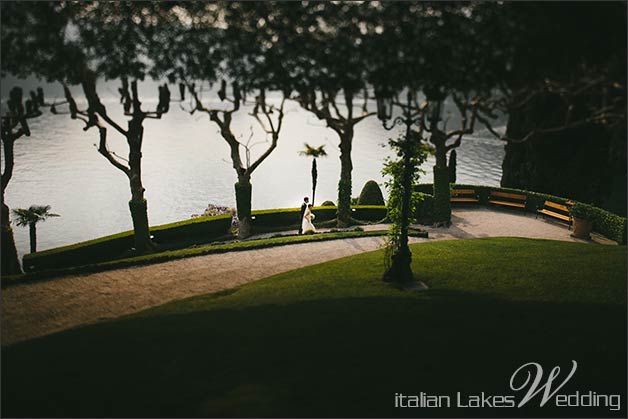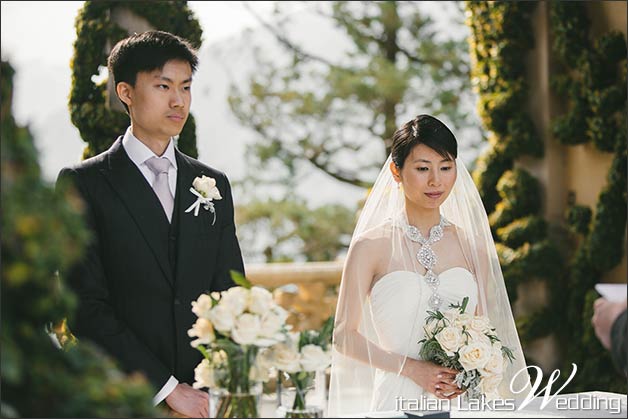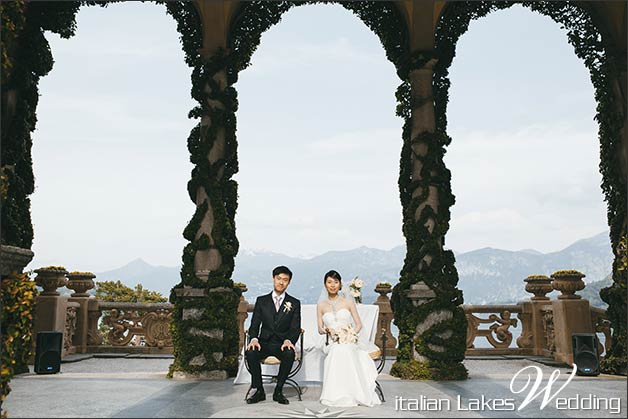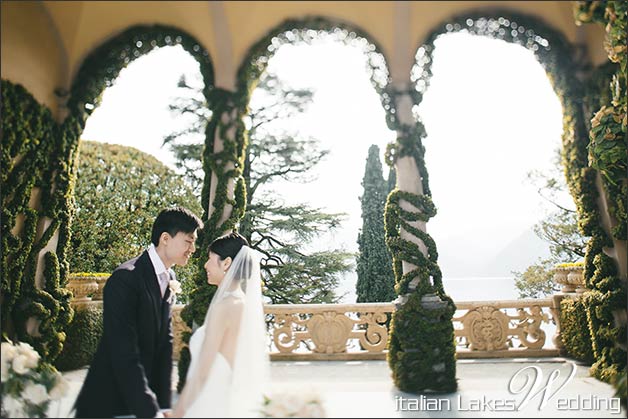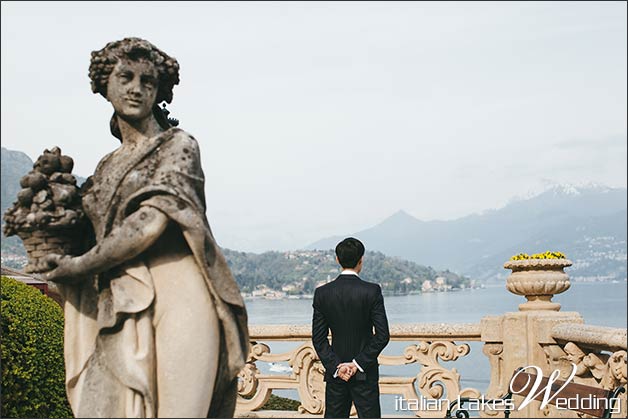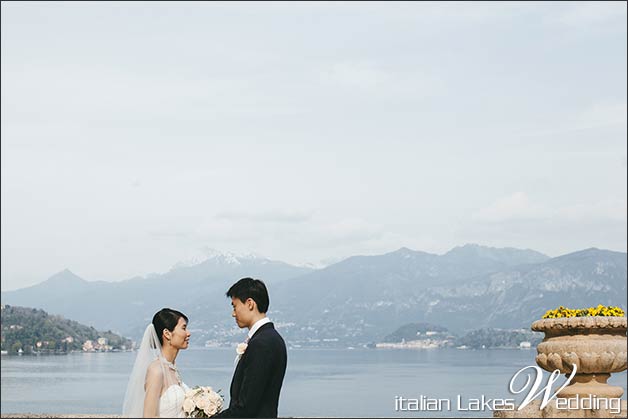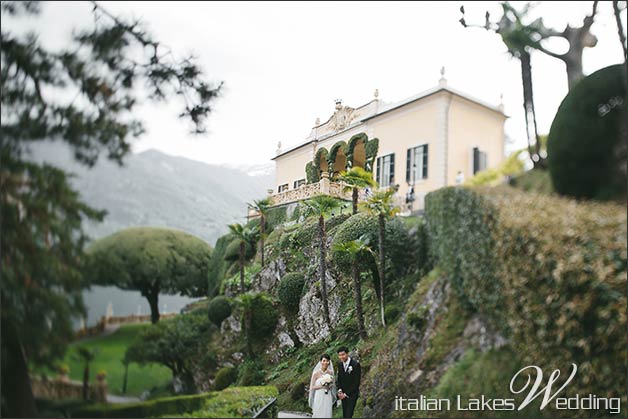 AN INTIMATE WEDDING DINNER OVERLOOKING THE LAKE
Fei and Li had their special celebratory dinner for two in a lovely restaurant on the hills behind their hotel. Before going there, bride changed her dress and wore a very elegant red one just as per Chines tradition… a refined change to feel comfortable for their intimate reception!
They chose a typical Italian restaurant to enjoy exquisite Italian food, looking on lake and lost in their own eyes. Our sweet couple had the last perfect moment of their long and special day.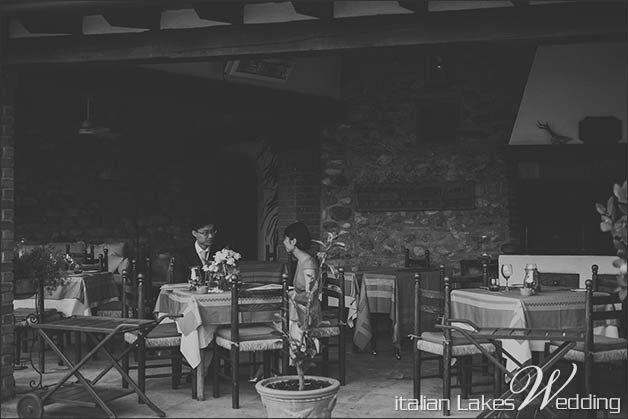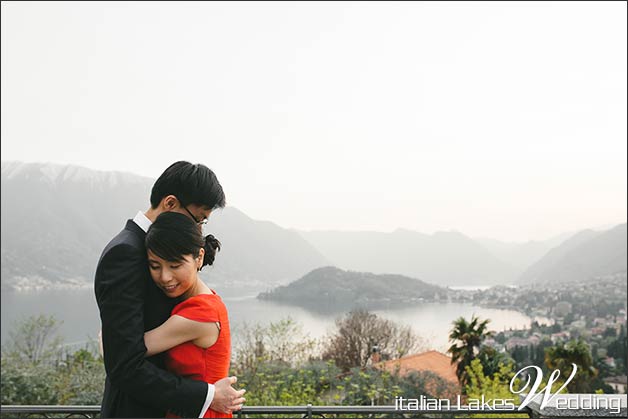 We really liked to share emotion with them and we loved planning their romantic wedding day on Lake Como. It's a pleasure meeting young and sweet guys like Fei and Li!
We really wish you a very happy and long life together!
ALESSANDRA AND VERONICA – Lake Como wedding planners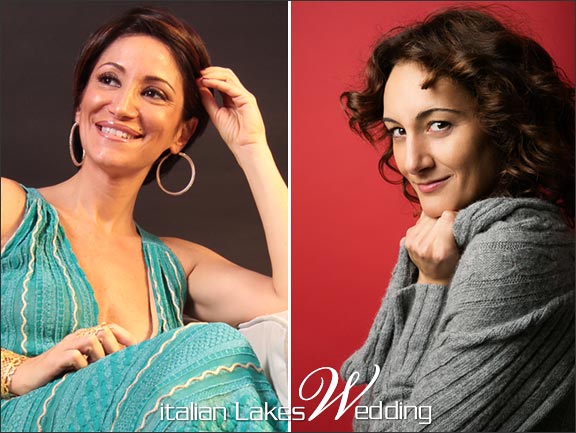 Alessandra and Veronica are the Italian Lakes Wedding's coordinators for lake Como area.
It will be a great pleasure for Alessandra and Veronica to help you plan your wonderful wedding on Lake Como: If your idea of wedding is refined, sophisticated and with a special attention to details, they are your perfect wedding planners! They make each client feel unique and treat each wedding as if it were their own.
With their help, glamour and bon ton will be the main features of your special day while Lake Como will be the enchanting setting. And if you need help in choosing your bridal gown, your honeymoon destination or the most chic wedding favors, just ask them and you'll be surprised by their fervid imagination!
For any information about your wedding at Villa del Balbianello on Lake Como:
CONTACT ALESSANDRA AND VERONICA