For every couple our wedding planners, Alessandra and Veronica, have a special mission: organising a fairytale wedding!
In these tales often happens that bride and groom dream of a particularly intimate atmosphere, a place where to be the only protagonists. Protected and surrounded by their love, a man and a woman choose to say yes watching each other in their own eyes.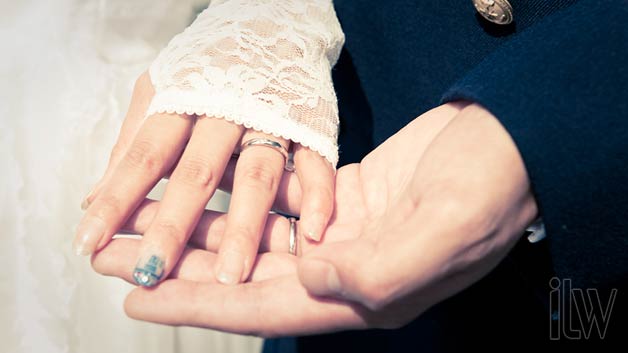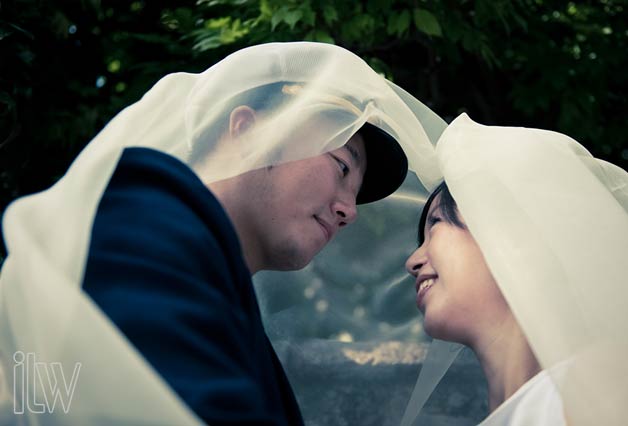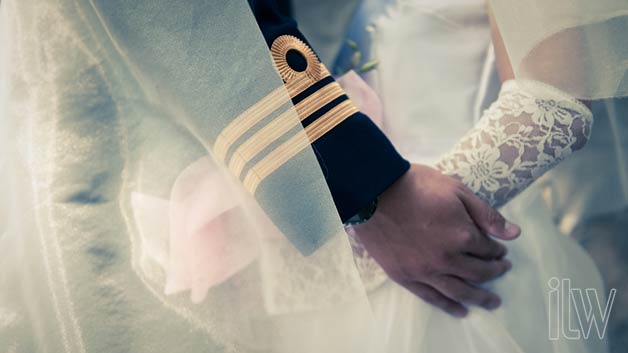 o did
Yoshie and Katsuhiro, a Japanese couple that decided to celebrate a Star Wars style symbolic ceremony
at the end of their honeymoon. They were inspired by one of the most beautiful love scenes that cinema has ever written: Padmé and Anakin's secret marriage.
Yoshie and Katsuhiro have chosen the original set of the film:
Villa del Balbianello, in Lenno
.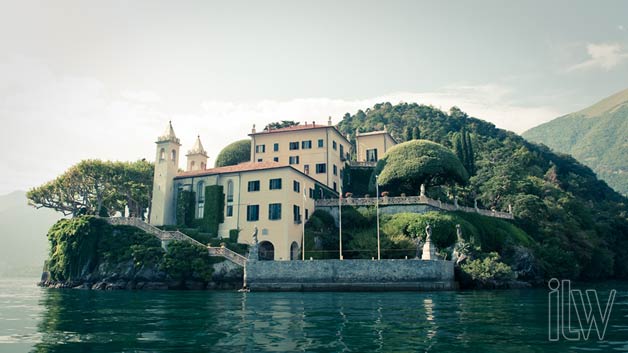 A walk in Lenno
Lenno is a small town dating back to Ancient Roman age. It is located on the western shore of Lake Como, in a deep inlet between the promontory of Lavedo and the tip of Porlezza. For its beauty, in the seventeenth century, Cardinal Durini described this place as Gulf of Venus.
Picturesque and charming, Lenno is the ideal setting for a romantic stroll. Opportunity that our newlyweds do not have missed!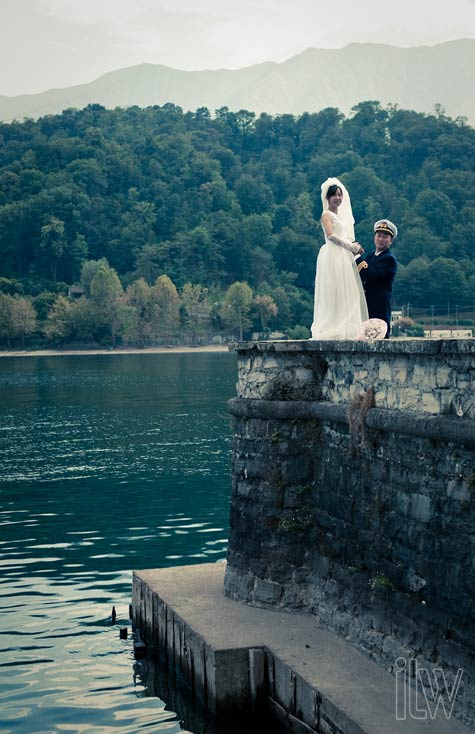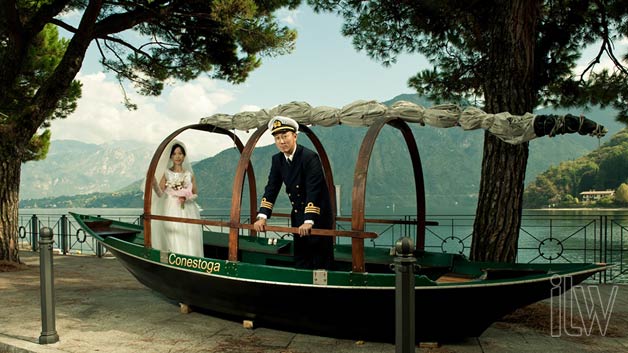 Indeed they took this chance to slowly enter the magical atmosphere of the ceremony that was waiting for them. Their eyes, their smiles and their anxious waiting were immortalised in a poetic and memorable photo session. Images that will forever give back all the emotions of those moments.
At the end of this walk a boat was waiting to take Yoshie and Katsuhiro to the villa. A short ride on the waters of Lake Como to make a dream come true…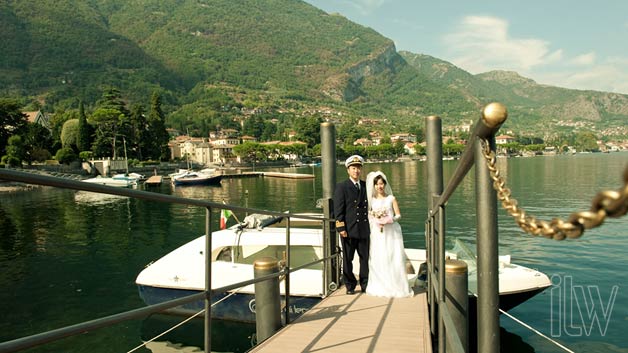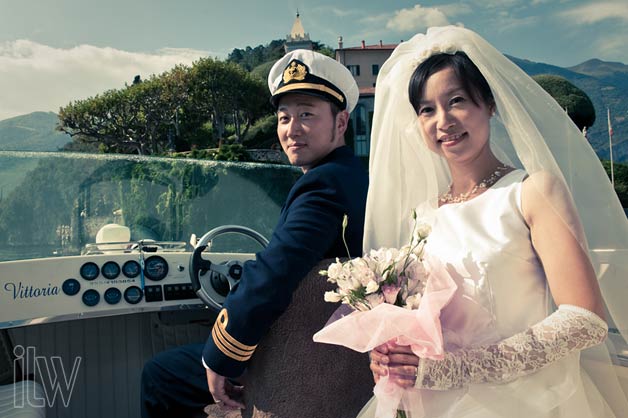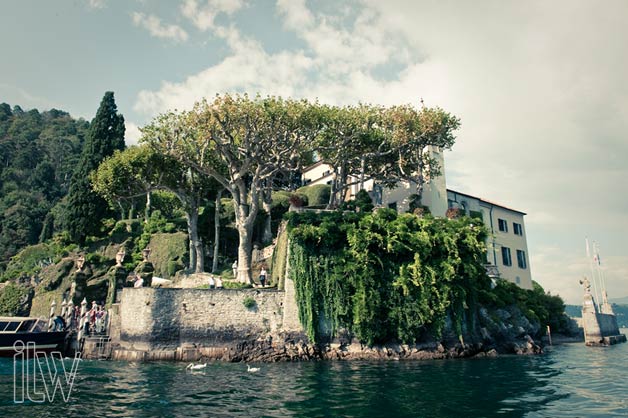 Yoshie and Katsuhiro at Villa del Balbianello:like Padmé and Anakin in Naboo
Villa del Balbianello was built in 1787 by Cardinal Angelo Maria Durini on an old Franciscan monastery. It is on the tip of the peninsula of Lavedo, a promontory that extends into lake Como.
Here George Lucas set Senator Padmé Amidala's residence on the lakes planet Naboo.
Looking at these refined majestic buildings and lush gardens, you really have the impression to be on a different planet. Your look runs through this historical place, touching trees, statues and fountains, over parapets and arches, dives into the lake and admires the profiles of promontory and villages in front of it.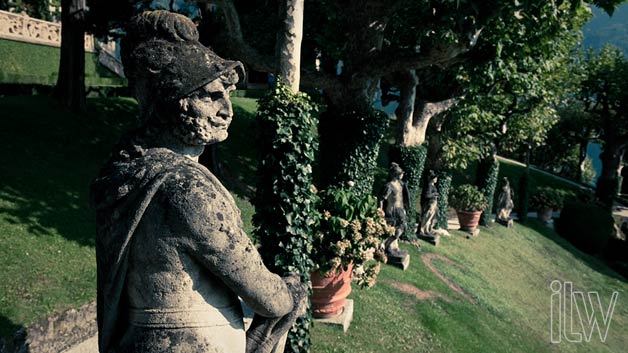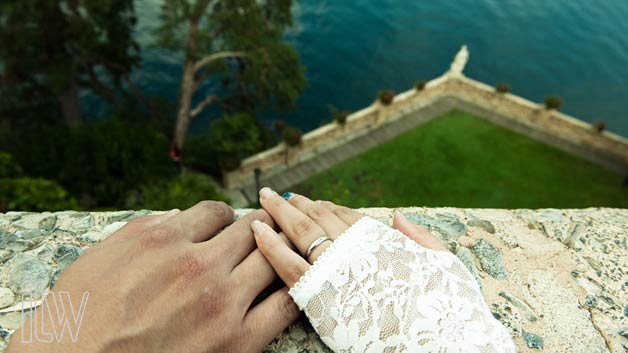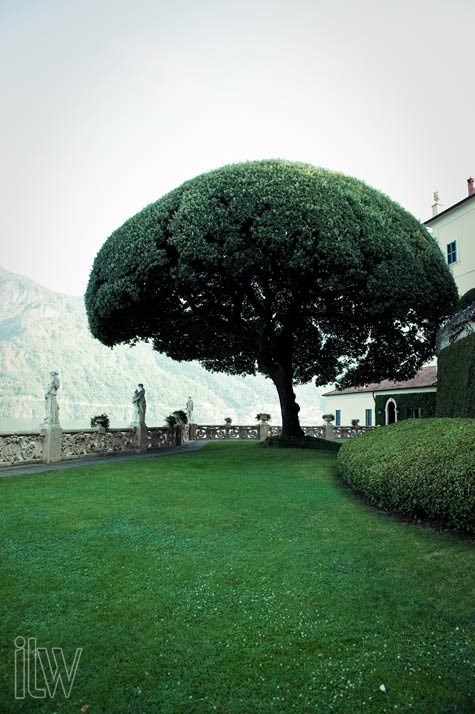 And here, in this incredible setting, came the bride!
A celebrant wearing a jedi costume was waiting for her and her thrilled groom. On the background the Star Wars saga soundtrack.
Tourists, visiting the villa, stopped stunned and excited when they arrived. And warmly greeted them!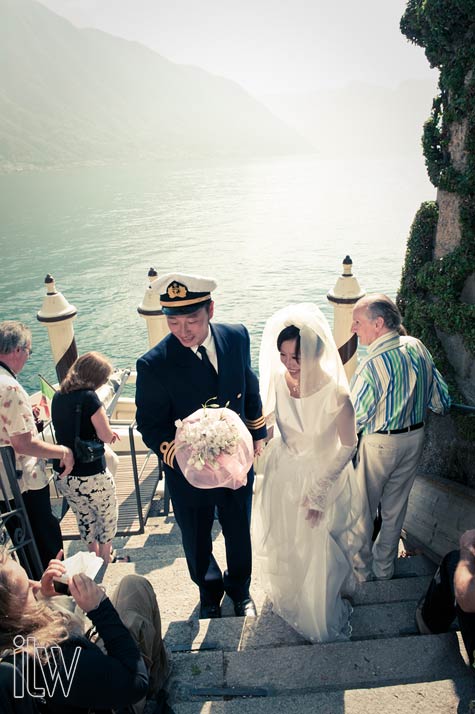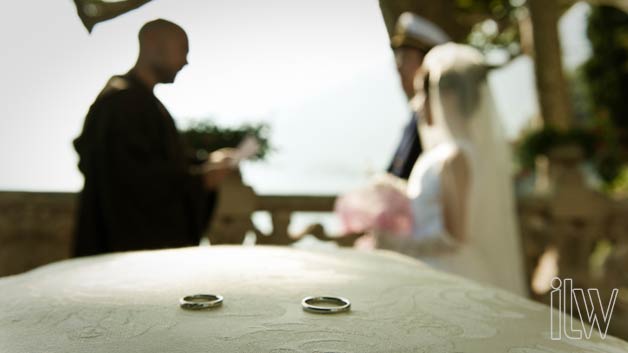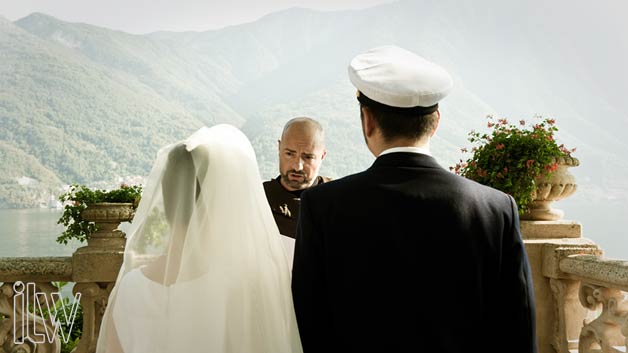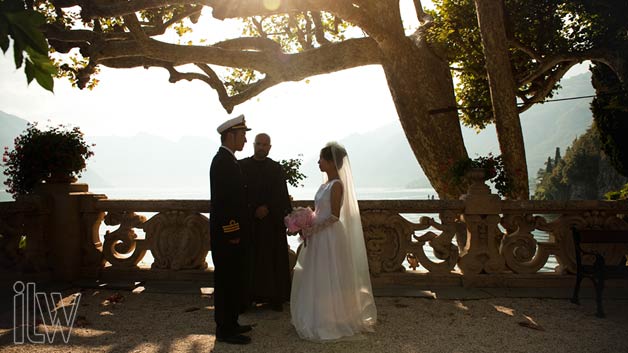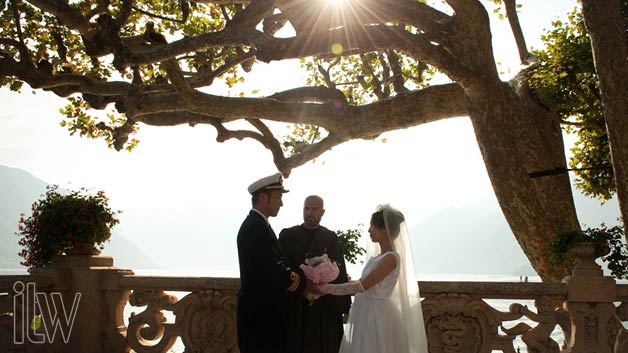 There were also two tiny special guests along with Yoshie and Katsuhiro: robots R2-D2 and C-3PO. They appear happy and participating in the pictures of the ceremony. Photographs that look like taken on the set of Star Wars, with the same emotions of a pure love, an invincible passion and an eternal promise. And in the eyes of Yoshie and Katsuhiro a flash of happiness tells us "who said that certain things only happen in the movies?".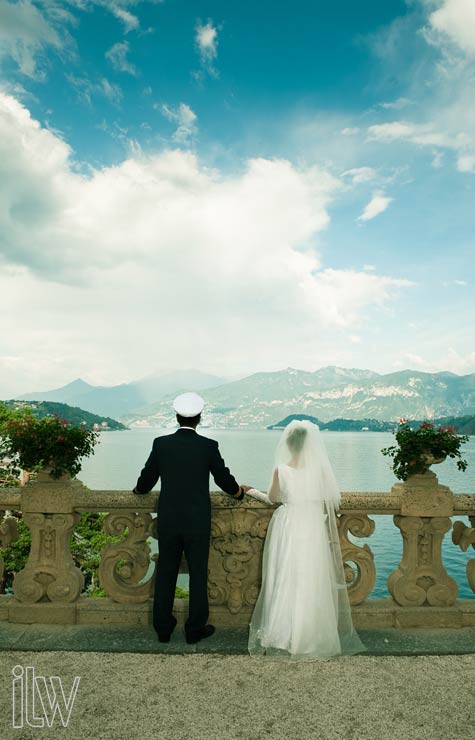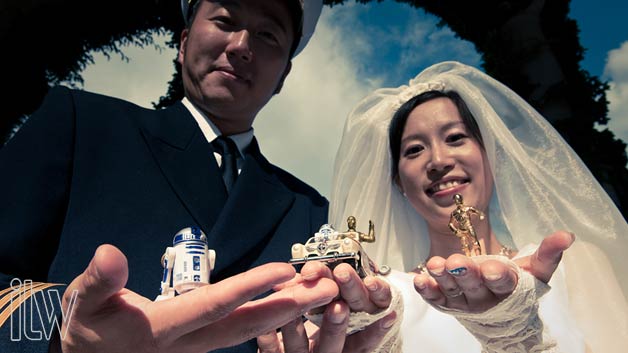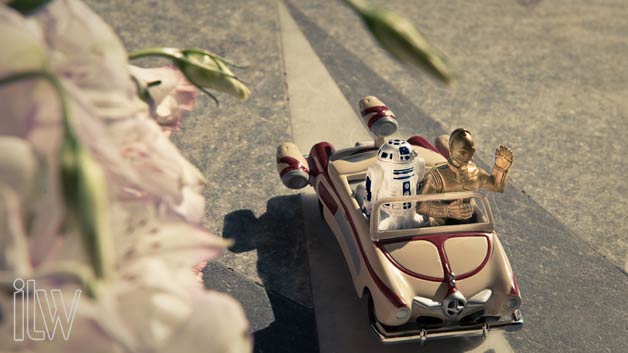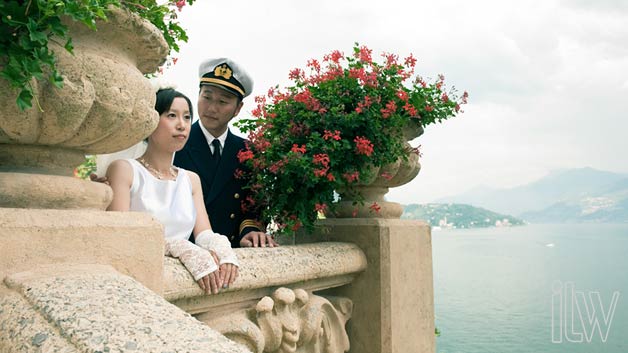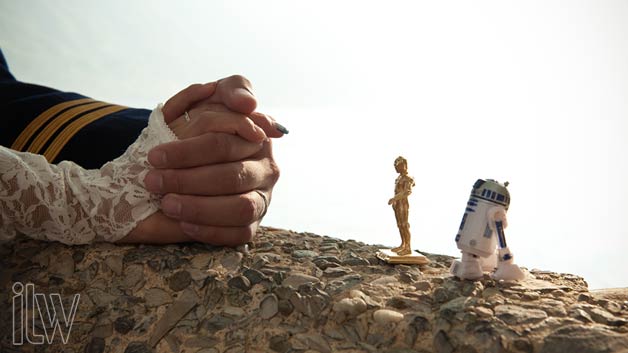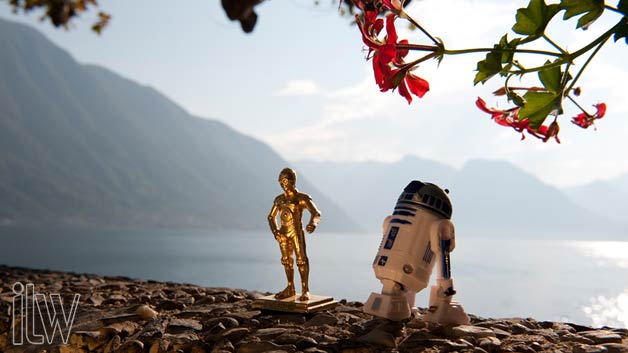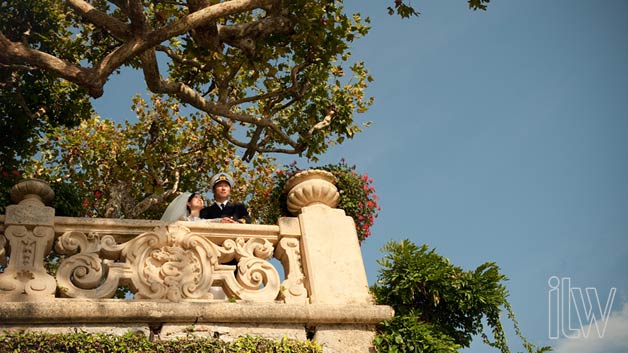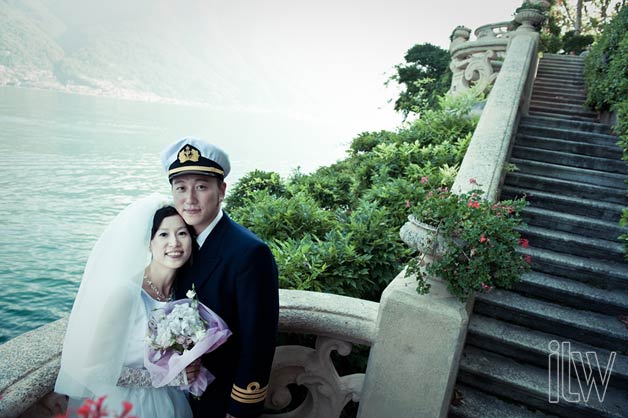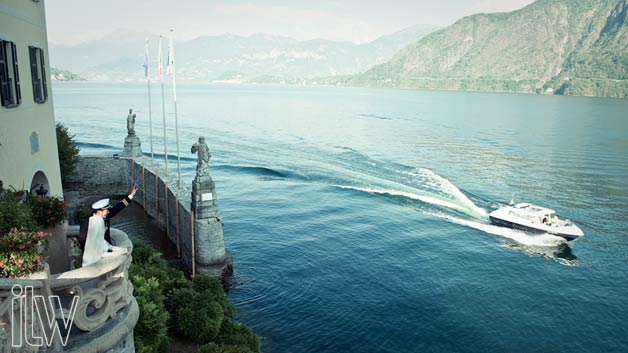 Once back to Lenno, round of applause, smiles and hugs of the locals welcomed and celebrated this special couple from Japan. This was possible thanks to our skilled wedding planners that organised a fabulous script for Yoshie and Katsuhiro's ceremony.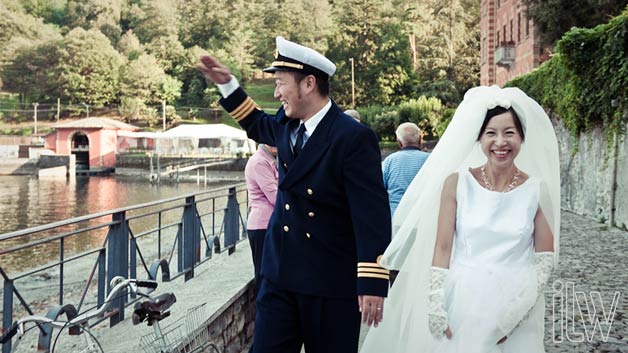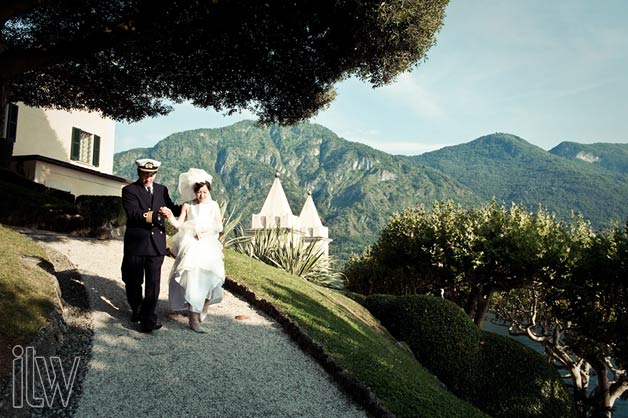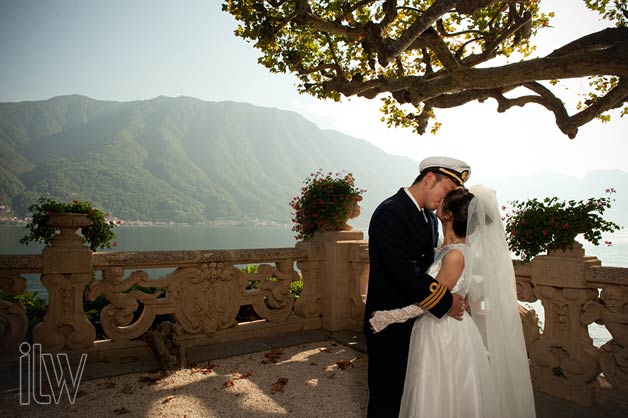 Thanks to the photographer Federica Pace for the beautiful pictures!
ALESSANDRA AND VERONICA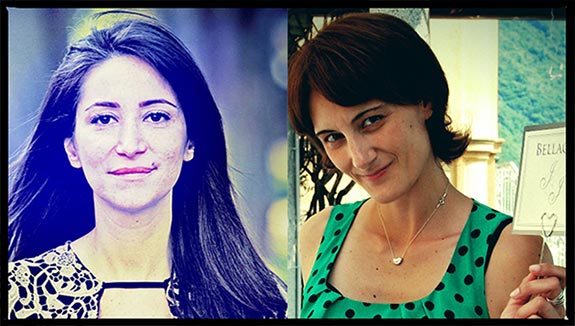 Alessandra and Veronica are the Italian Lakes Wedding's coordinators for lake Como area.
It will be a great pleasure for Alessandra and Veronica to help you plan your wonderful wedding on Lake Como: If your idea of wedding is refined, sophisticated and with a special attention to details, they are your perfect wedding planners! They make each client feel unique and treat each wedding as if it were their own.
With their help, glamour and bon ton will be the main features of your special day while Lake Como will be the enchanting setting. And if you need help in choosing your bridal gown, your honeymoon destination or the most chic wedding favors, just ask them and you'll be surprised by their fervid imagination!
For any information about wedding at Villa del Balbianello, Lake Como:
CONTACT ALESSANDRA AND VERONICA