Last September I had the chance to plan a wonderful and unique wedding at Villa del Balbianello.
You are probably wondering: what could be even more unique at Villa del Balbianello than Balbianello Villa itself?
I'm going to tell you all! My lovely Norwegian couple was a Star Wars movie fan, and all the invited guests were too!
The combination of Villa del Balbianello and Star Wars passion couldn't be more exciting and extravagant and I was really excited to plan a wedding like this.
So Hilde and Jean Erik decided to travel from Norway to Italy for their Big Day together with families and friends.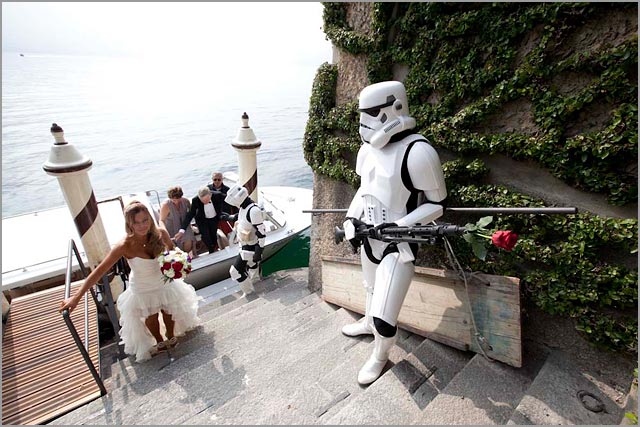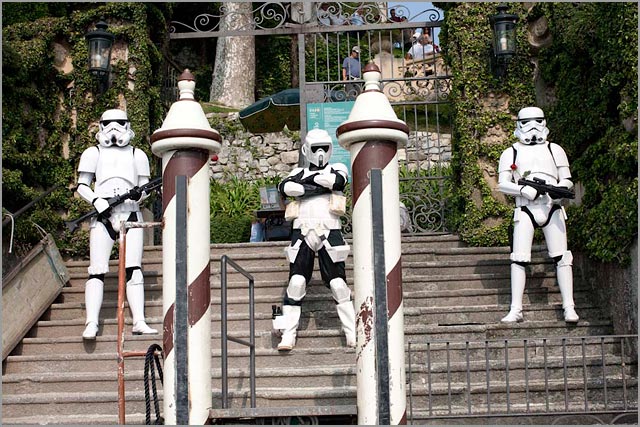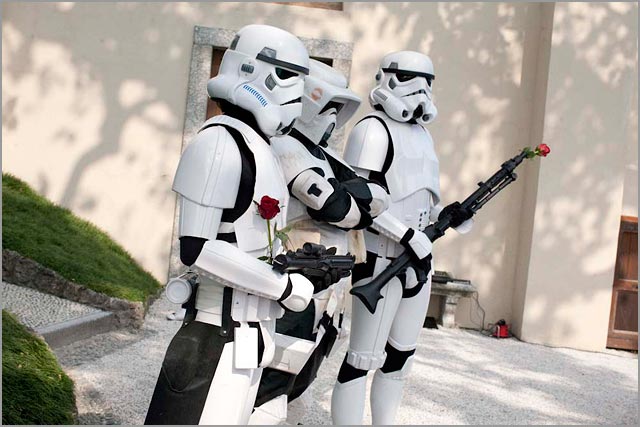 We have to remember that Villa del Balbianello was the movie set of famous Star Wars Episode II – Attack of the Clones.
Star Wars lovers surely know that this villa was named like Lake Retreat in the movie and it is where Padme and Anikin Skywalker hid while Obi One Kenobi traked down those responsible for attempting to Amidala's life. But most of al,l for our story, it is where secret marriage of Anakin Skywalker and Amidala took place.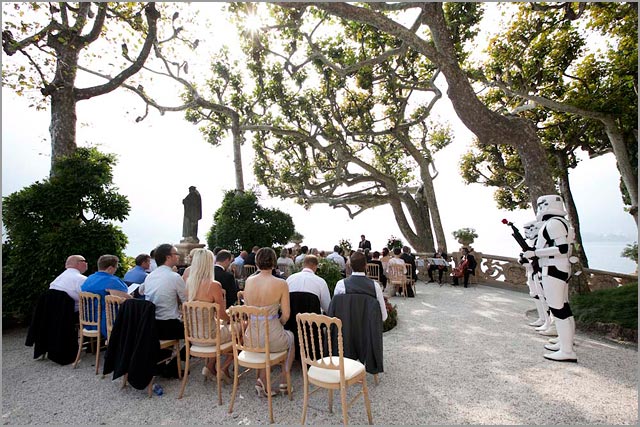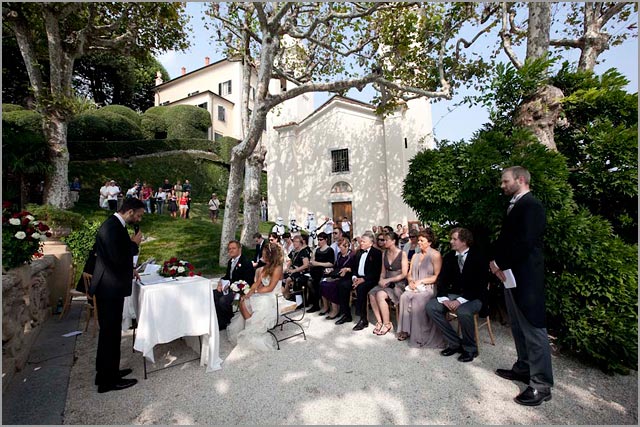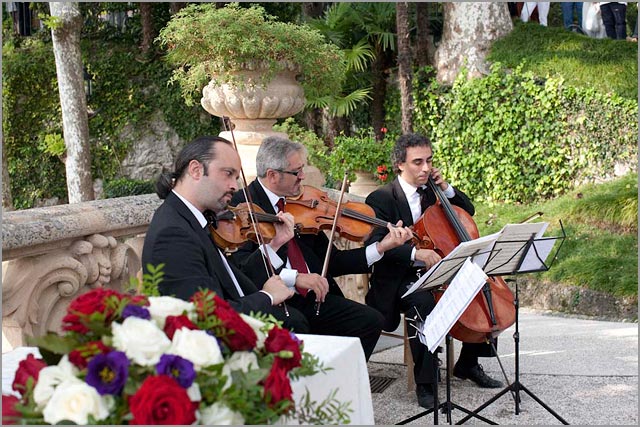 Hilde and Jean Erik chose for their staying luxurious Grand Hotel Tremezzo where both of them got and ready for the wedding while Morlotti photographer was there to take wonderful pictures of the event.
Beautiful bride opted for an unusual and fancy dress short on the front and very long on the back: she really looked like a princess!
We cannot forget to mention our groom Jean Erik who was also very elegant is his morning suit.
However the real surprise was the bridal party! They thought about involving three Star Wars movie characters as you can see in the pictures taken by Morlotti Studio. Aren't they fun?
They've beens surely the main characters immediately after the couple and they gave a special touch to all the event.
All the guests wanted to a picture with them and their presence made lot of 'rumor' at Villa del Balbianello and inhabitants of the village clos by for all day.
Their main role was escorting Hilde, who arrived from the lake by boat.
Ceremony setting replicated exactely the famous movie scene, with red flowers and romantic lake view. A dream!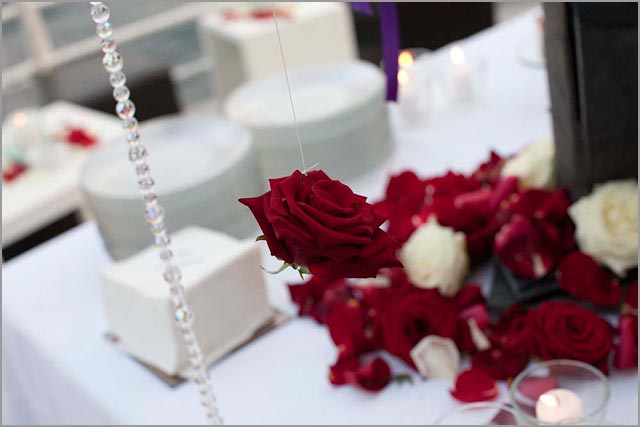 An unforgettable atmosphere, Hilde and Jean Erik exchanged their mutual vows and rings accompanied by classic music notes.
After the ceremony all the group moved to the Loggia for a toast and photo session until sunset.
Everybody was astonished by the beauty of Villa del Balbianello and Lake Como landscapes. Time flew incredibly fast: it's already time to jump on the boats and reach the reception dinner venue where the party continued till 2am in the morning.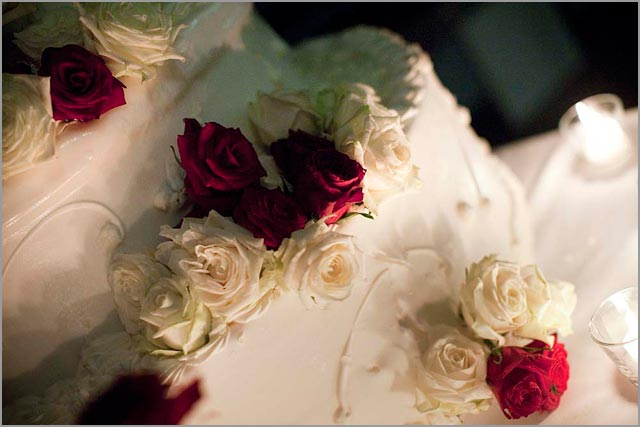 From my point of view, as planner an event like this could be very challenging and fun to coordinate.
I'm really looking for many more 'Star Wars' couples: I can't wait for helping you making your dream comes true!
Alessandra Fabi is the Italian Lakes Wedding's coordinator for lake Como area. If your idea of wedding is refined, sophisticated and with a special attention to details, she's your perfect wedding planner!
She makes each client feel unique and she treats each wedding as if it were her own.

For more information about weddings at Villa Balbianello Lake Como – please contact us.