anchmal kommt uns als
Hochzeitsplaner
die Argumentation der Brautpaare kurios vor. Ich versuche, uns so weit wie möglich in die Gedanken und Wünsche der einzelnen Brautpaare hinein zu versetzen. Bei all den vielen Wünschen, die geäussert werden, sehe ich es als unseren Job, immer wieder einen roten Faden zu finden und einen schönen Tagesablauf im Auge zu behalten.
Sometimes the arguments to get certain details organized for a wedding are astonishing. I try as much as I can to put myself into the role of the bride and to esteem their wishes and thoughts. My job is always to get back on the right track and to have all happenings fitting in a nice and smooth wedding day programme.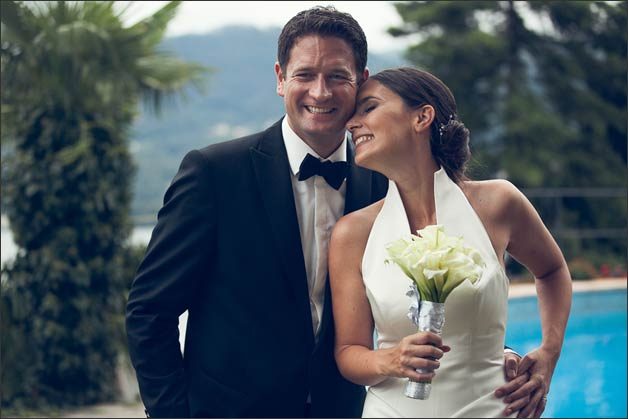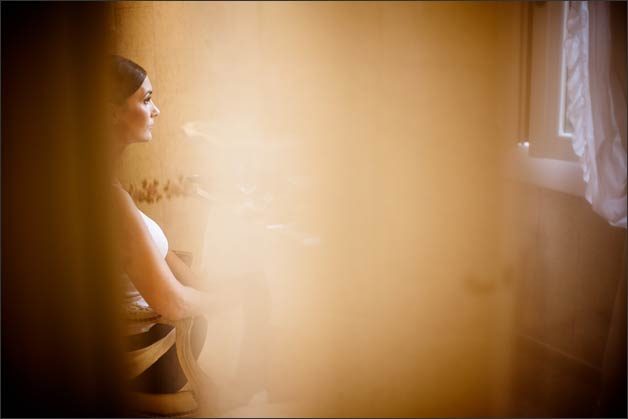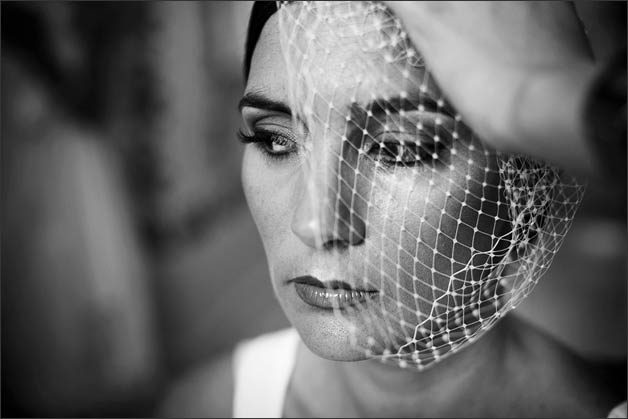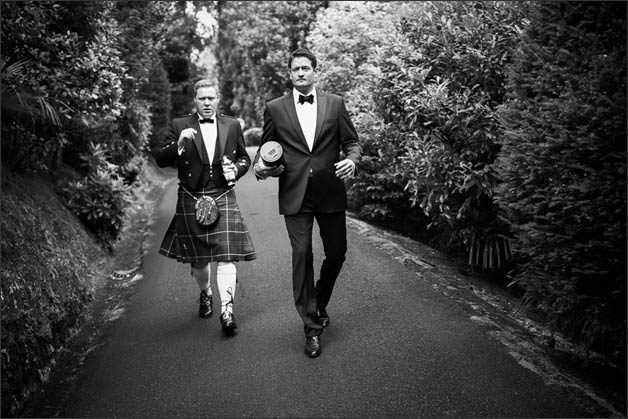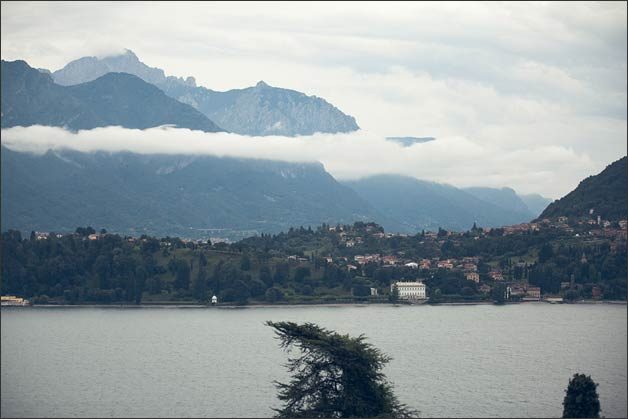 Stefanie und Rouven
haben in einer
katholischen Kirche am Comersee
geheiratet. Ausgerechnet in dieser Region sind die meisten italienischen Pfarrer sehr verschlossen und nehmen keine auswärtigen Brautpaare an. Aber wenn man nach vielen Jahren der Erfahrung weiss, welche Kirche und welcher Pfarrer seine Kirchenpforten öffnet, ist dies ein Kinderspiel.
Stefanie and Rouven got married in a
catholic church at Lake Como
. Especially here in the district of Como the main part of the Italian priests are not open to accept couples from abroad, due to the bishops rules. But after long years of working here, I know which church and who from the local priests is open and friendly welcoming the couples, important is to have all documents correct.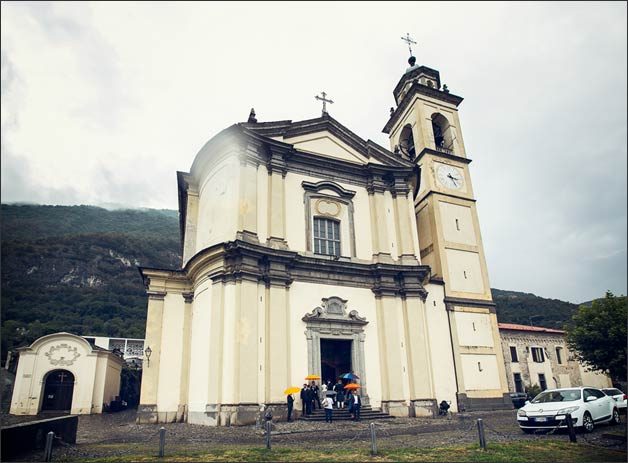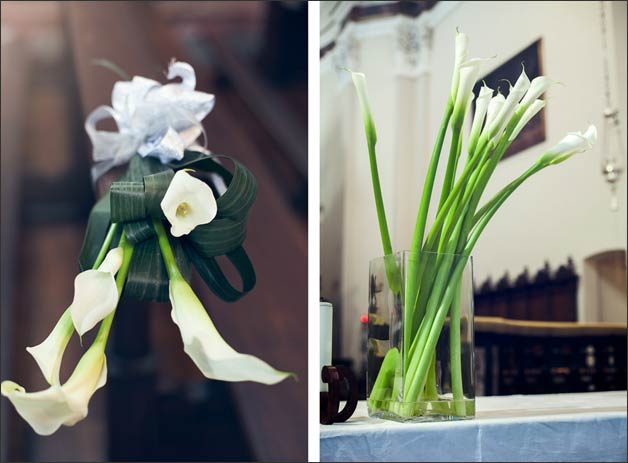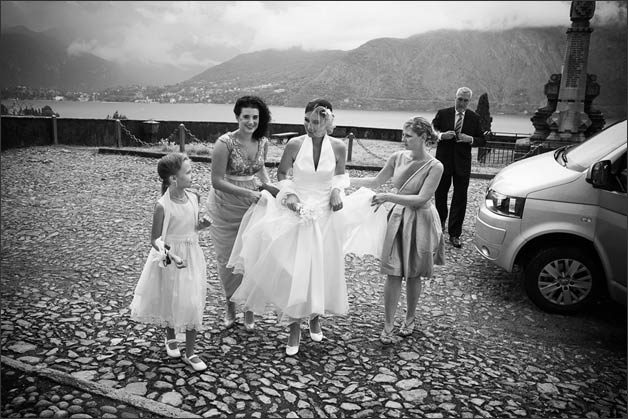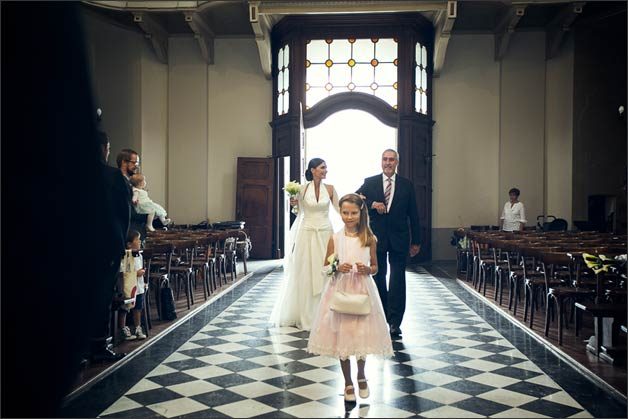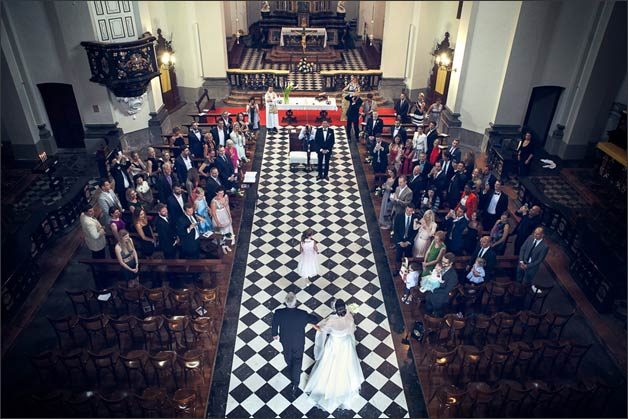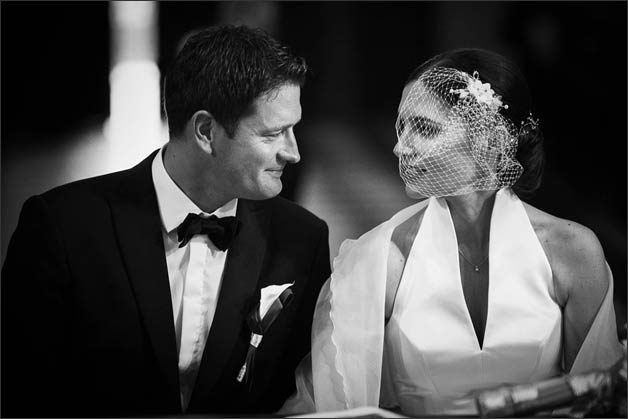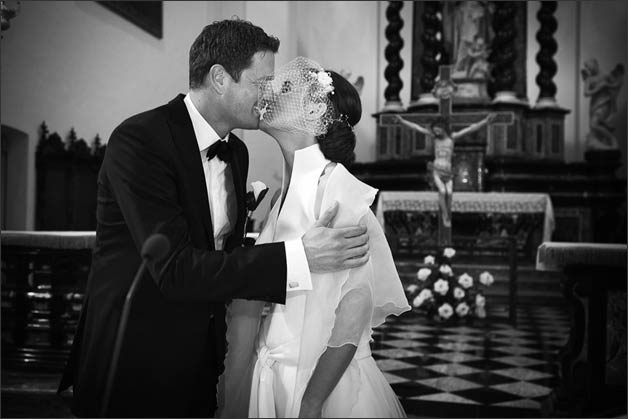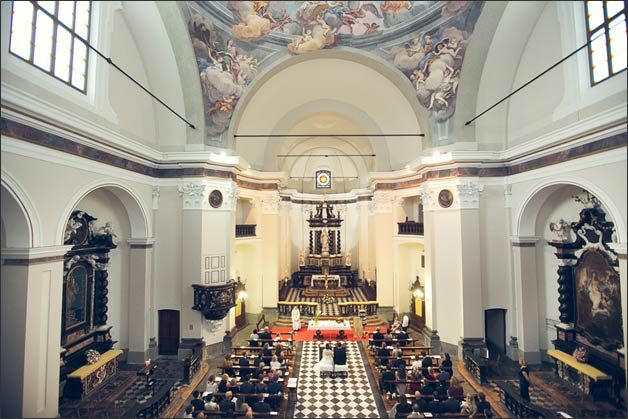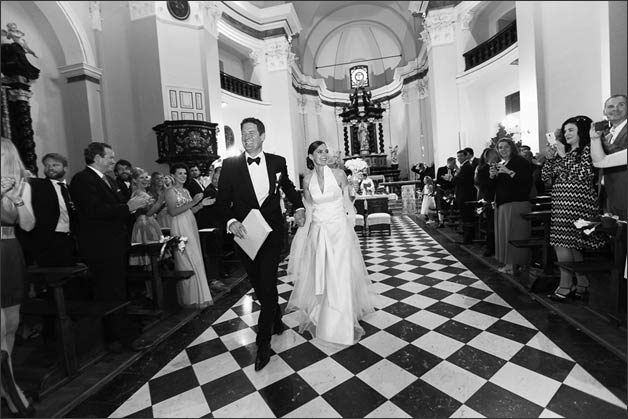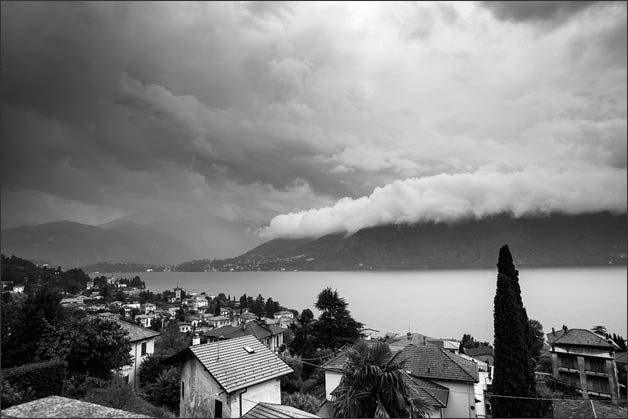 Neben gutem Essen und einer historischen Villa als Location war den beiden besonders wichtig, eine Bootsfahrt auf dem Comersee zu integrieren. Für 84 Gäste gibt es kaum private Boote und die Gäste auf 2 Böötchen zu verteilen, reisst die Hochzeitsgesellschaft auch ein bisschen auseinander. Nach vielen Recherchen und Angeboten haben sich Rouven und Stefanie für ein historisches Schiff der Navigazione dei Laghi entschieden. Die Milano, ein ehemaliger Raddampfer.

Besides of good Italian food and a historic villa as location it was important to Stefanie and Rouven to do a boats trip on the lake. Having a group of 84 guests there is almost no private boat big enough to get them aboard. And splitting the group onto 2 boats is maybe not so nice. So after a lot of rehearsals and researches and offers the two decided to hire the historic ship from the Navigazione dei Laghi. The ship is called
Milano
and is a
historic steamer with wheels
.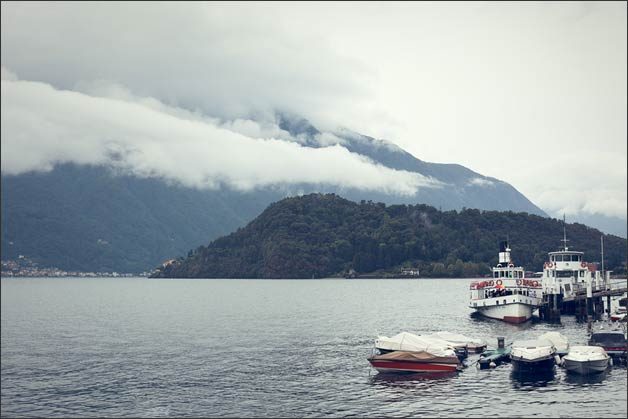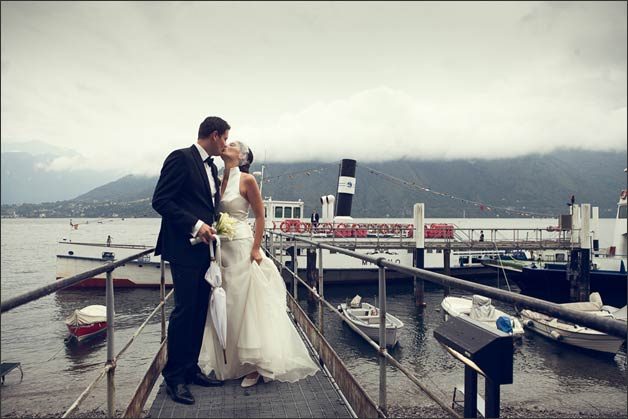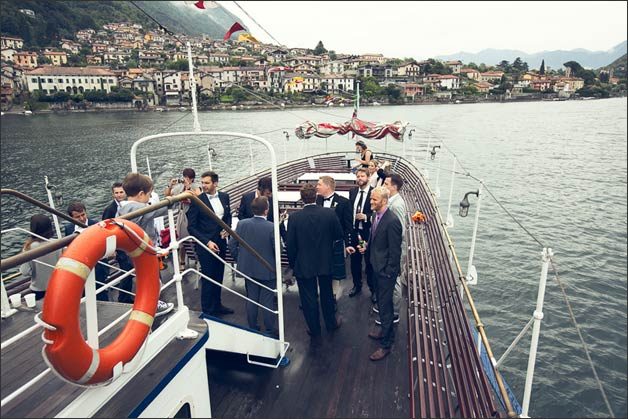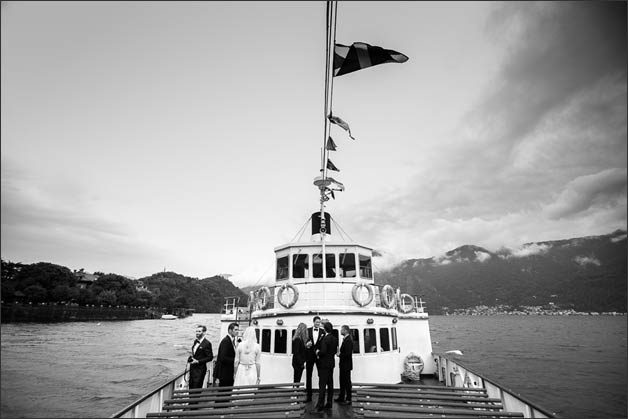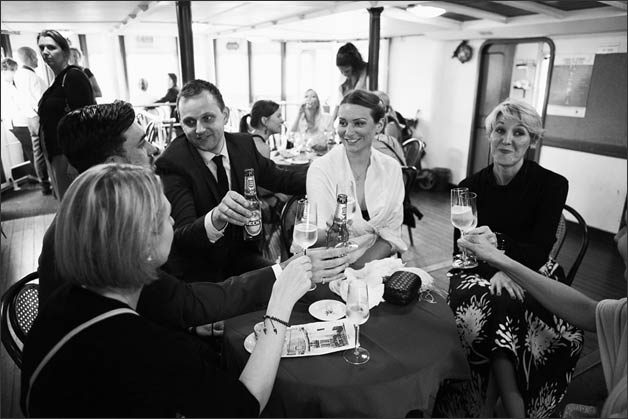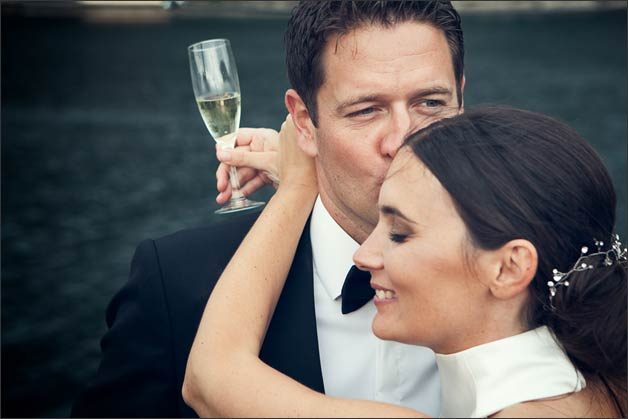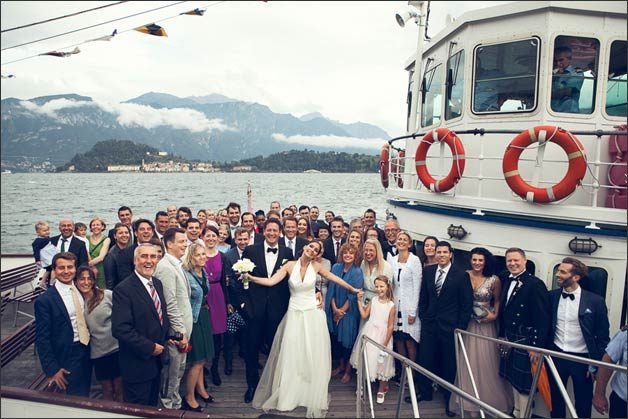 Nach der Kirche ging es los mit einer Rundfahrt immer an der Küste entlang. Für das Wohl der Gäste sorgte der frische Fahrtwind und viele Getränke, sowie ein reiches Angebot an Snacks. Zu schade, dass dann Schifffahrt zu Ende ging, aber es wartete ein schöner Abend mit viel Musik und Stimmung auf die Hochzeitsgesellschaft.

After church we did a round trip following the coast line where you can see a lot of
private villas
. Everybody enjoyed the breeze as well as lots of drinks and some snack, either salty and sweet ones. How pity that the tour ended but the whole evening with the dinner and
a lot of dancing and party
laid before them.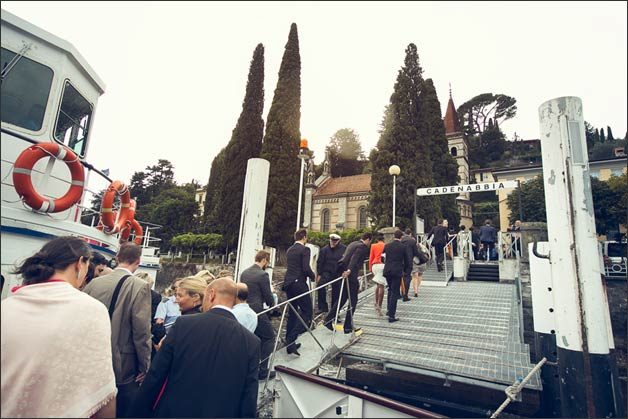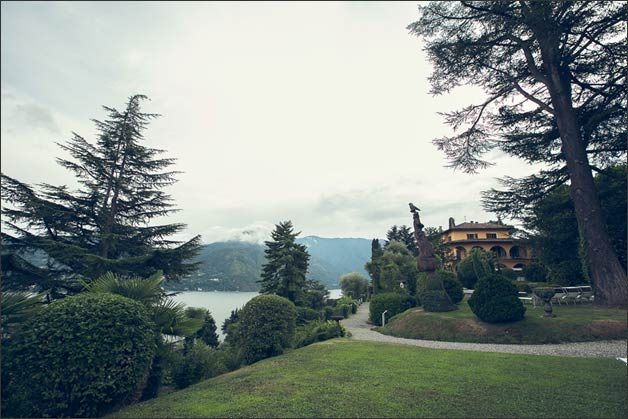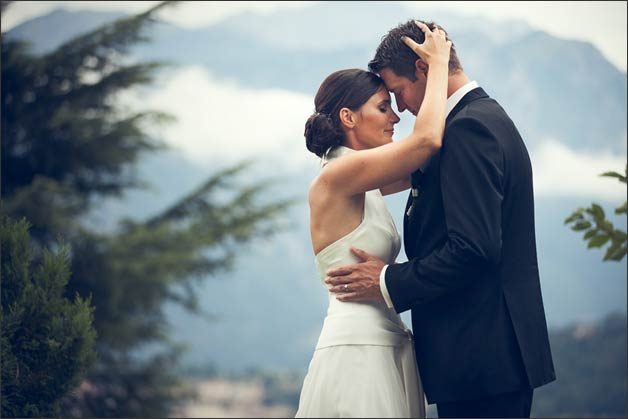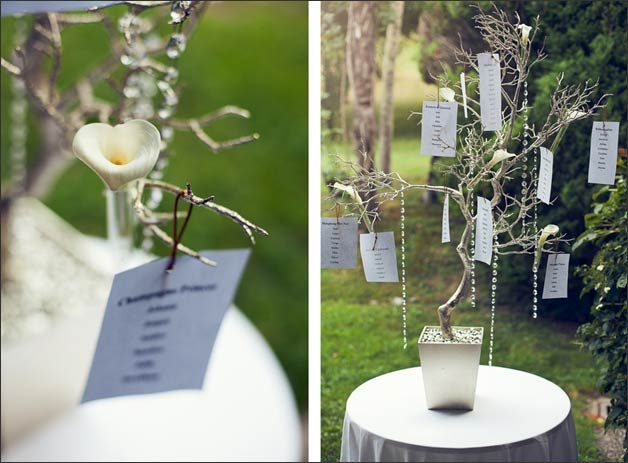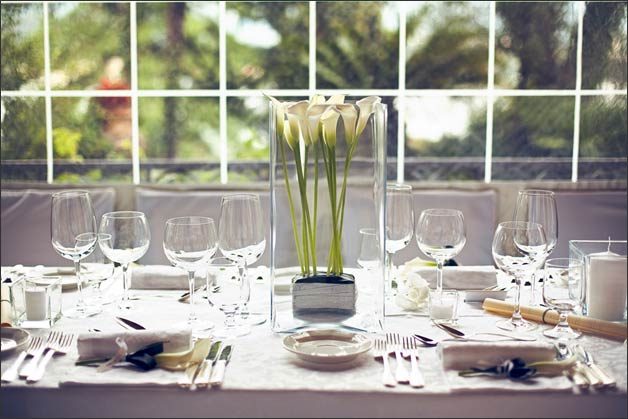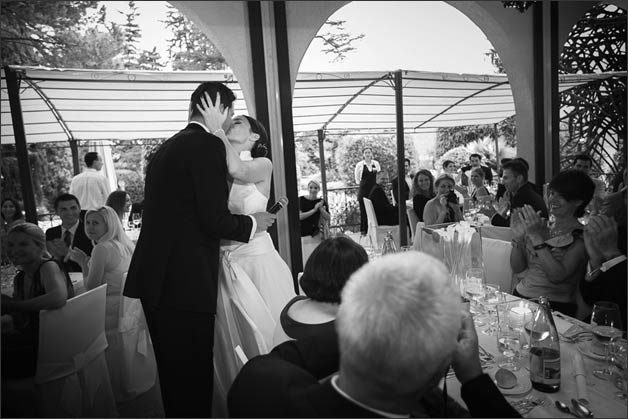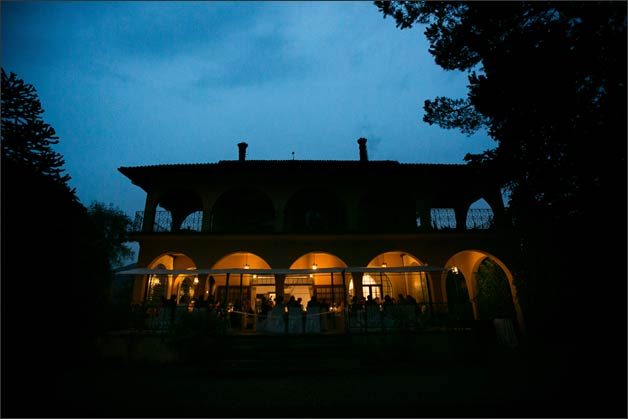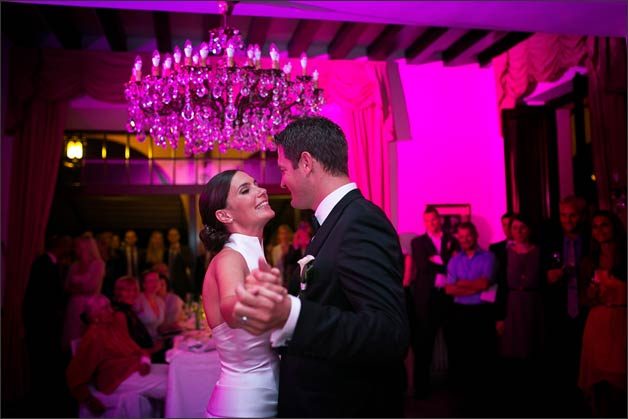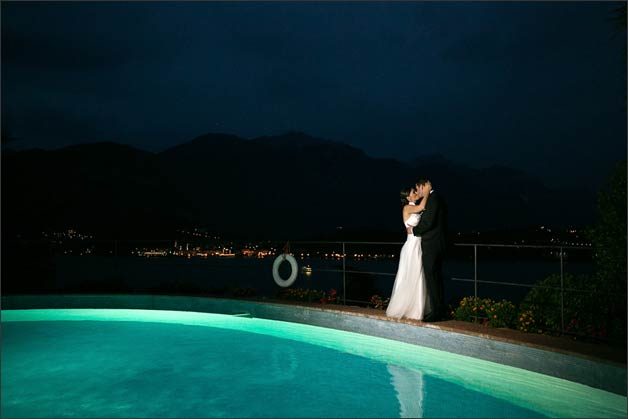 Leider ist das historische Schiff nicht günstig zu bekommen, ich war erstaunt, dass Miet- und Cateringkosten akzeptiert wurden. Aber das Brautpaar und die Gäste beteuerten immer wieder, dass dies ein gelungenes Highlight war.

Although the renting and catering costs on this ship are extremely high, bride and groom as well the guests confirmed that it had been a wonderful highlight.
Your wedding planner Britta, Creative Wedding – All images by Independent Pictures wedding photographers