a, Ihr habt richtig gelesen. Heute berichte ich von der
Currywurst am Comersee
.
Katrin und Tobias
sind aus
Regensburg, Bayern
und sie hatten mich gebeten, Ihre
Hochzeit am Comersee
zu organisieren. Oh yes, this is true, I am talking about the
german Currywurst at Lake Como
. Katrin and Tobias are coming from
Regensburg
and they asked me to help organizing their
wedding at Lake Como
.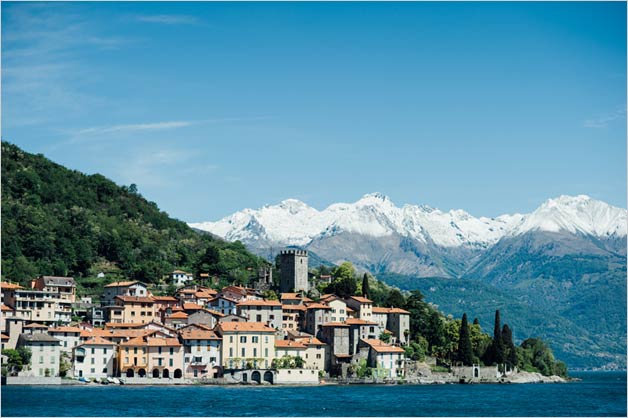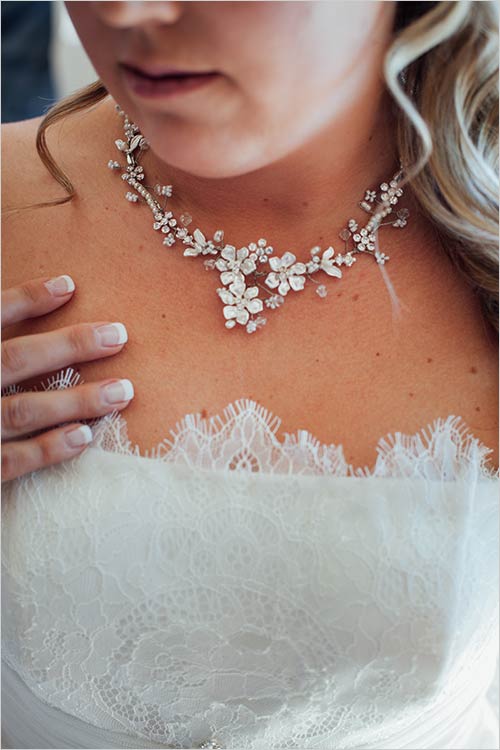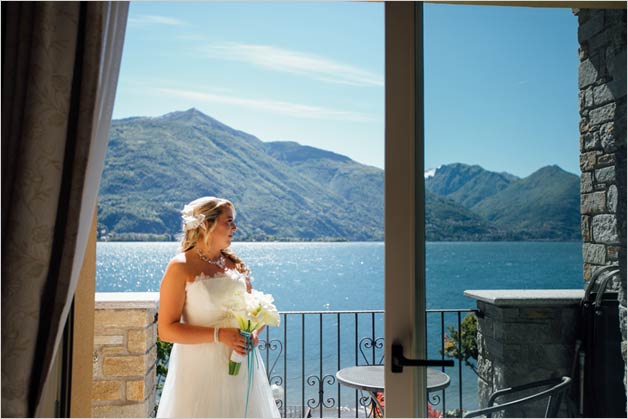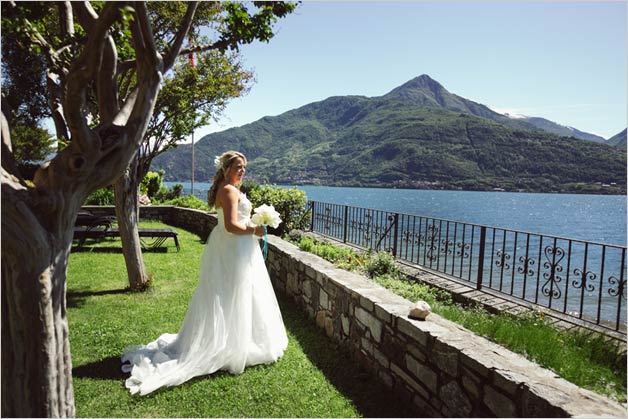 Mit einer traumhaften standesamtlichen Trauung in der historischen Villa Carlotta, auf der Terrasse mit Blick zum See. Sowie einer schönen Bootsfahrt vom Hotel in Cremia, einem eher unbekannten Ort direkt am Seeufer im Norden des Sees.
With a dream of a
civil wedding
in the historic
Villa Carlotta
on a terrace overviewing the lake and its fascinating scenery. As well a relaxing
trip on a boat
to arrive from Cremia, a small town in the north of the lake.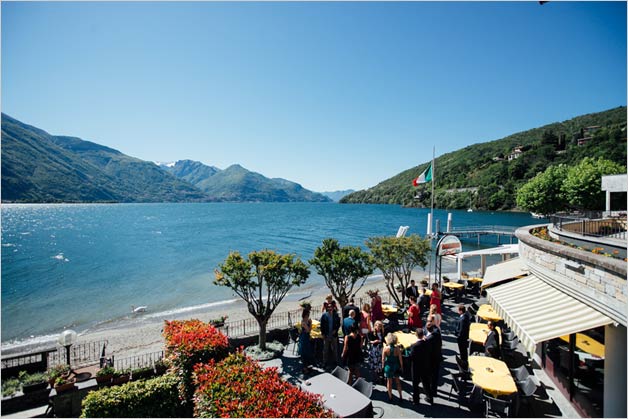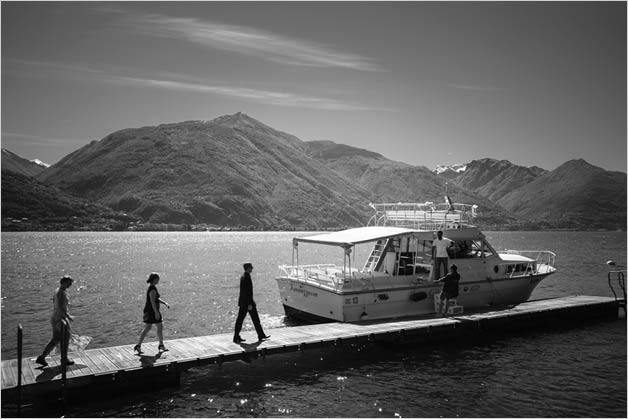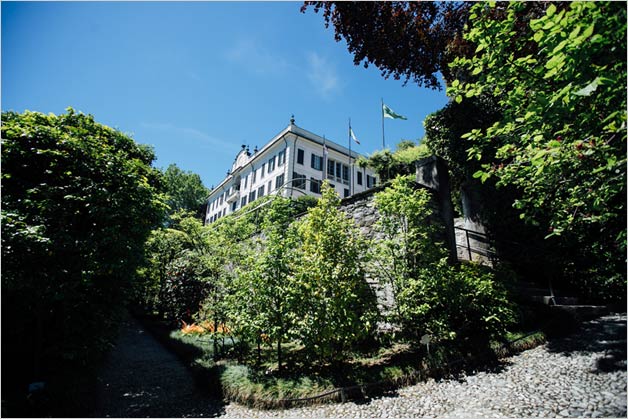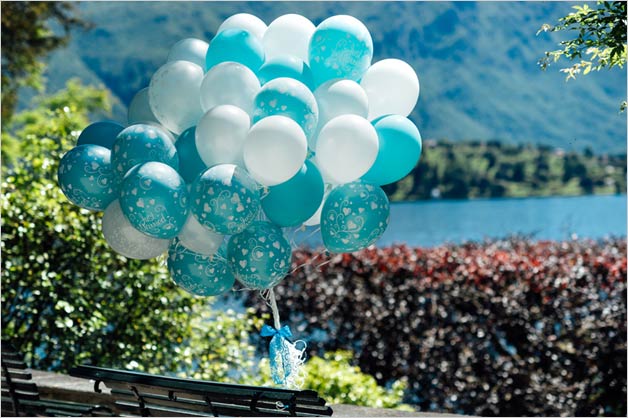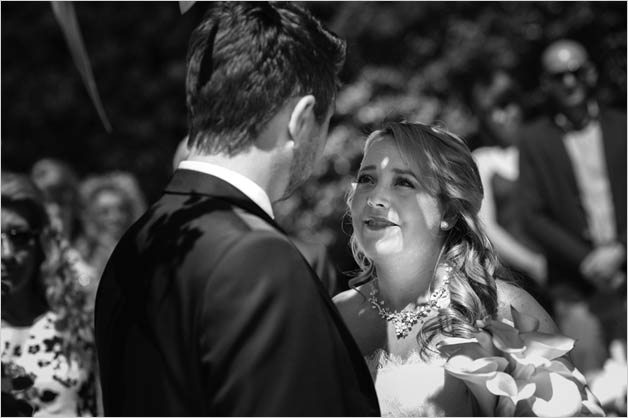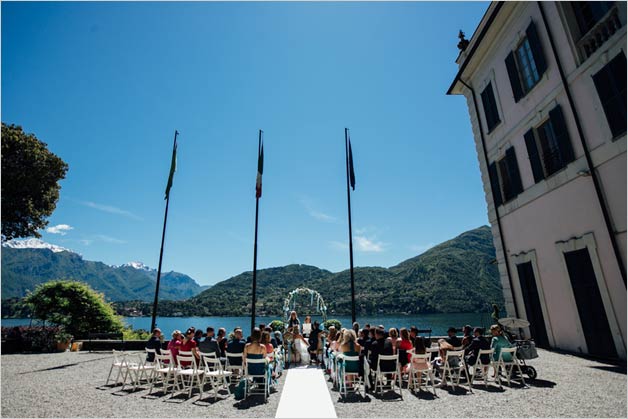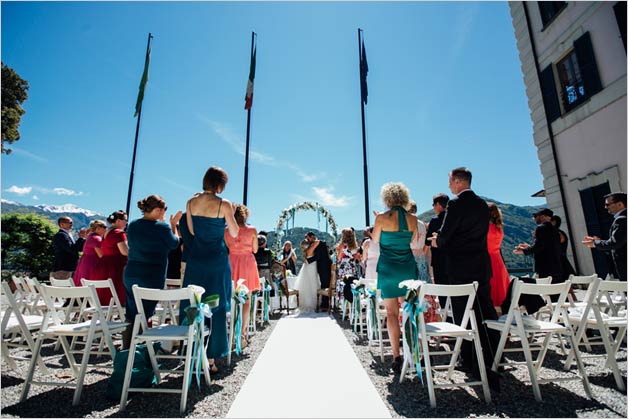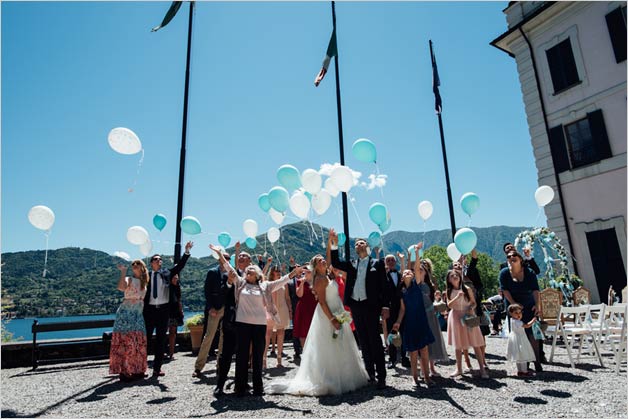 Perfektes Wetter, perfekte Kulisse, perfektes Timing, perfektes Smiling, perfektes Brautpaar und so happy. Ein Anstossen nach der Trauung in der Orangerie darf nicht fehlen. Sowie eine kleine Rundtour durch den wunderschönen botanischen Garten für perfekte Hochzeitsfotos von einem Meister des Fachs, Andrea von Independent Pictures.

Perfect weather, perfect ambience, perfect timing, perfect smiling, perfect couple and they were so happy. A toast in the
old orangerie
afterwards is a must. And a stroll through the botanic gardens with the best photographer of all,
Andrea from Independent Pictures
, for wonderful photos.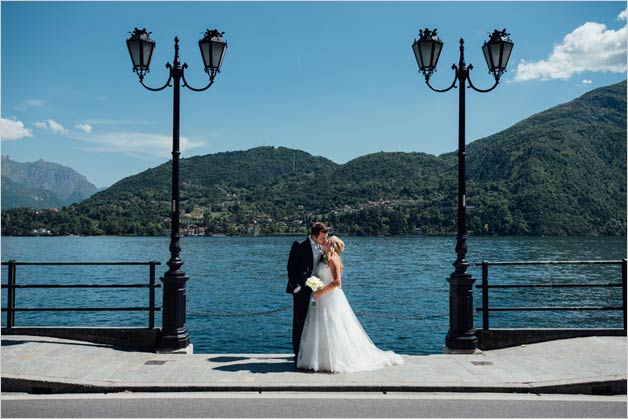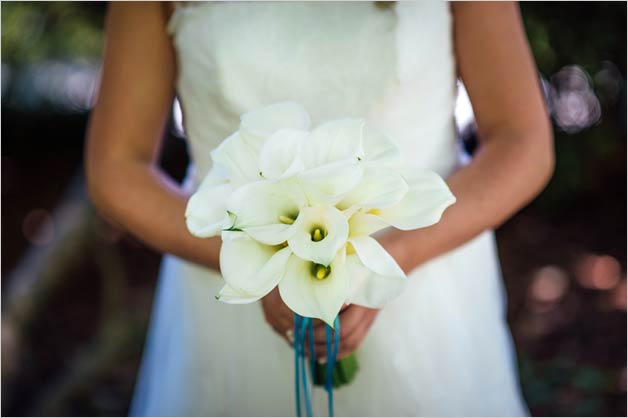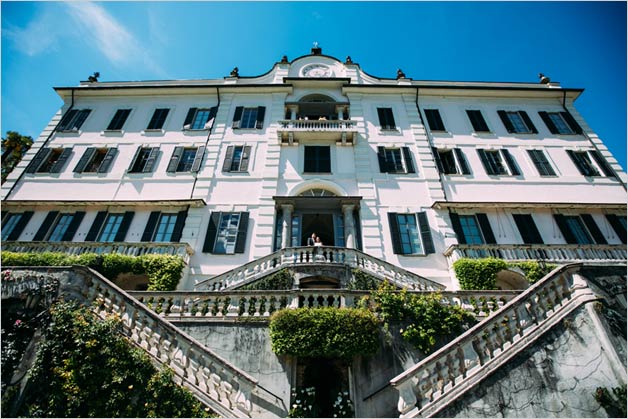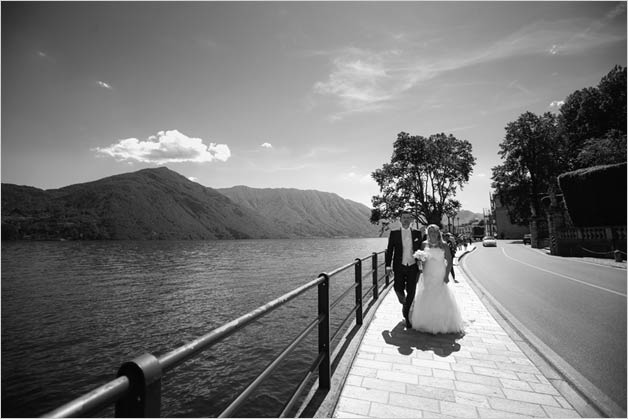 Soweit alles schön und gut… danach ging es mit dem Boot zurück nach Cremia und irgendwie wurde die Braut nervös und bat Tobias, nur ganz langsamen Schrittes zurück zum Hotel zu gehen. Warum nur ?
Als wir dann von der Uferpromenade zum Hotelvorplatz einbogen, war es klar. Katrin hat ihren Tobias mit den geliebten Currywursten von Anke Leithäuser (auch Hasi genannt :=)) überrascht. Und das mitten in Italien, wo doch der Comersee eher ein bisschen fein gestylt daher kommt.
So far so good…. Then we headed back to Cremia by boat. The bride got nervous when we arrived near the hotel and asked the groom to wait a little bit. Why that?
As we came around the corner, it was clear to us, Katrin organized the famous
Currywurst
from
Anke Leithäuser
, she is also known as
Hasi
. This typical german sausage right on Lake Como which normally is a more elegant place in Italy?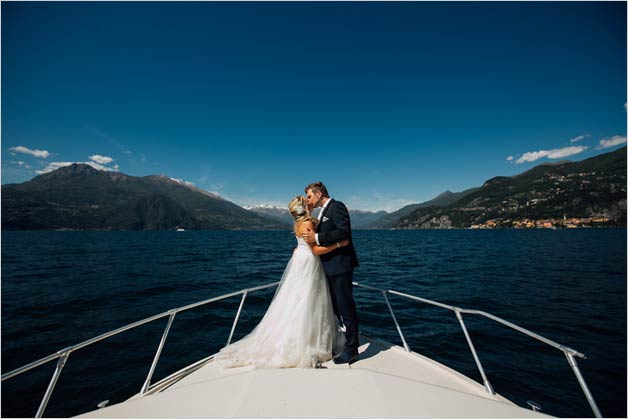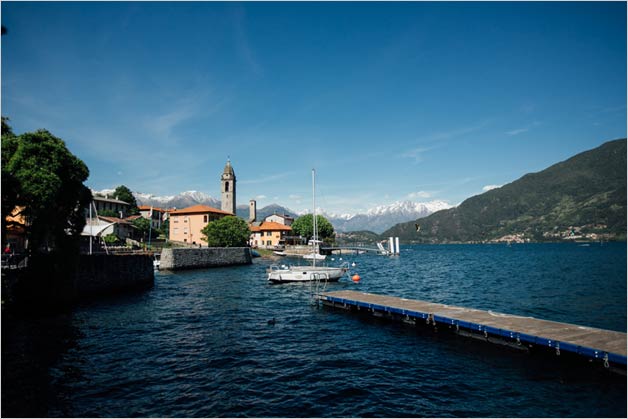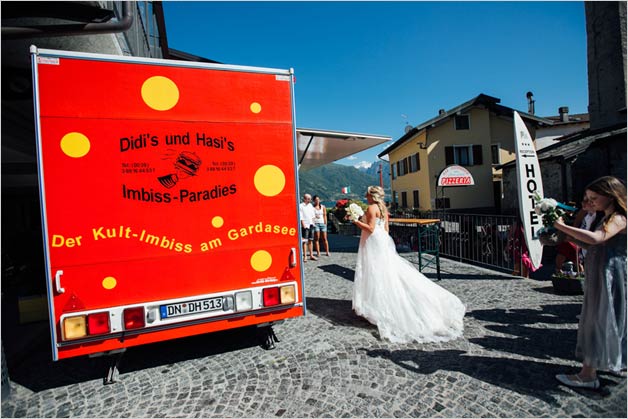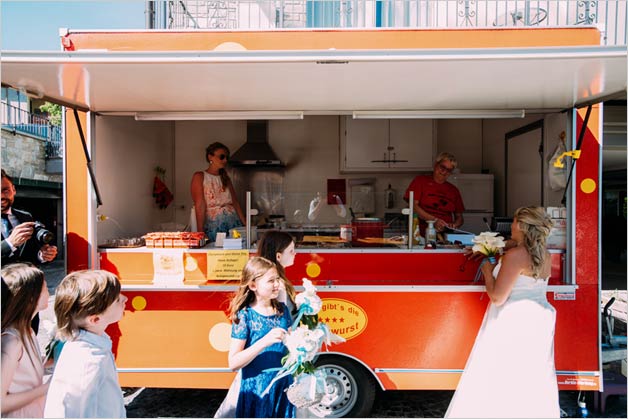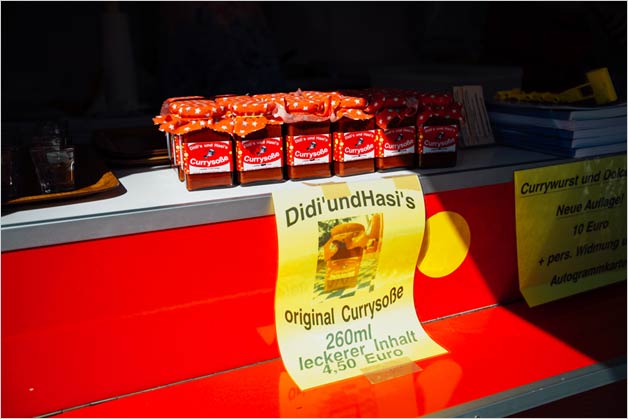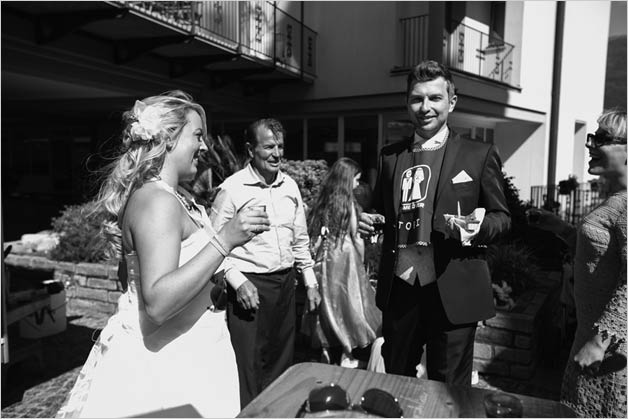 Es war ein voller Erfolg, allein unser lieber Fotograf hat 5!!!! Currywürste verspeist. Und ich habe einen tollen neuen Kontakt gewonnen, denn am 9. September 2017 wird Hasi gleich wieder bei einer Hochzeit von mir in Verona eingesetzt!
It was a complete success, let alone our photographer who ate 5!! of the Currywurst, yes, they were extremely good. And I was happy to obtain a new reference, already now Anke is being asked to come to another of my weddings which takes place in Verona next September!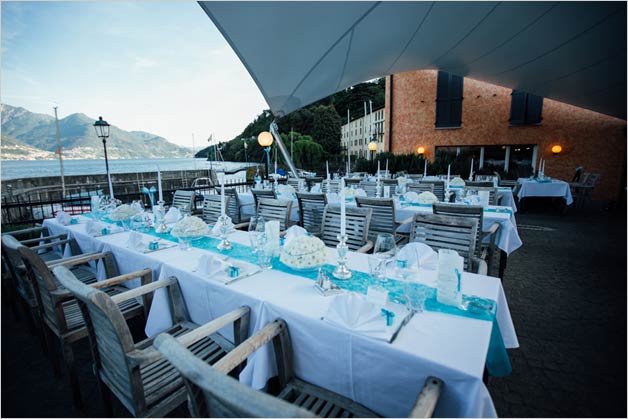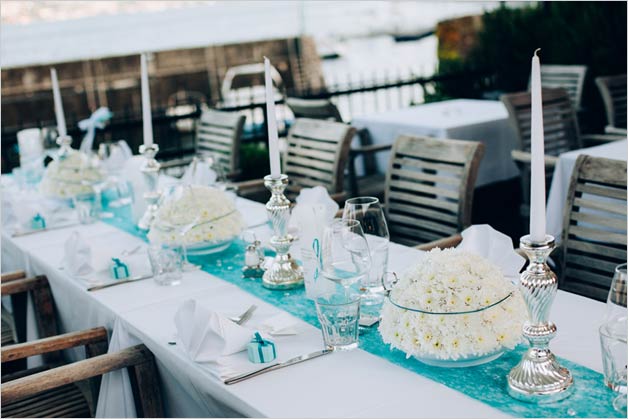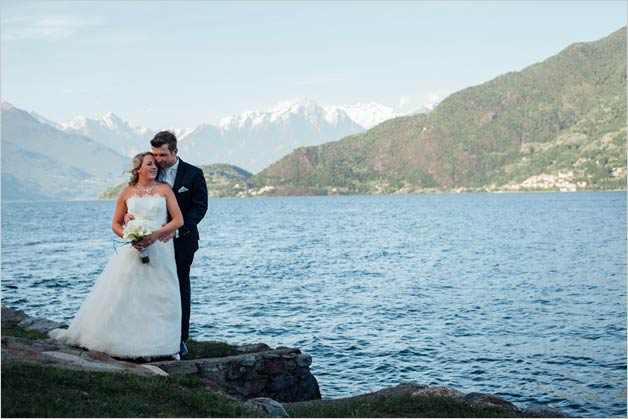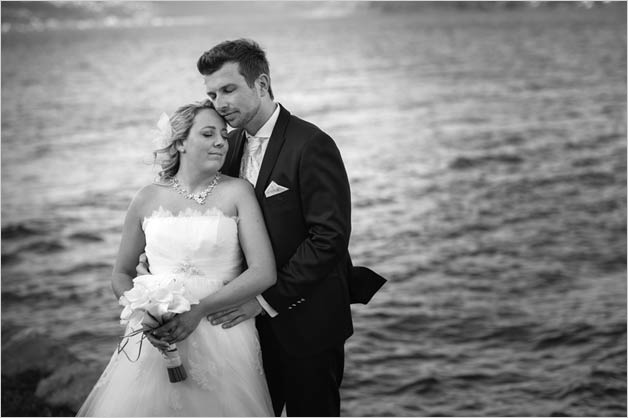 – Your wedding planner Britta from Creative Wedding