Daniela and Mauro are a nice couple coming from Lake Orta but living and working in Crans-Montana (Switzerland – Vallese Canton). For they wedding they decided to come back to Orta to celebrate they big day with all relatives and they old friends.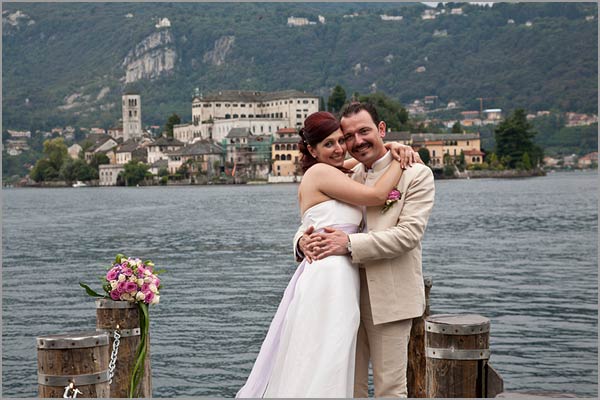 Daniela and Mauro's wedding was celebrated on today late morning in the Church of Assunta (Cireggio di Omegna) with a lovely reception to follow on St. Julius Island with great view on the lake.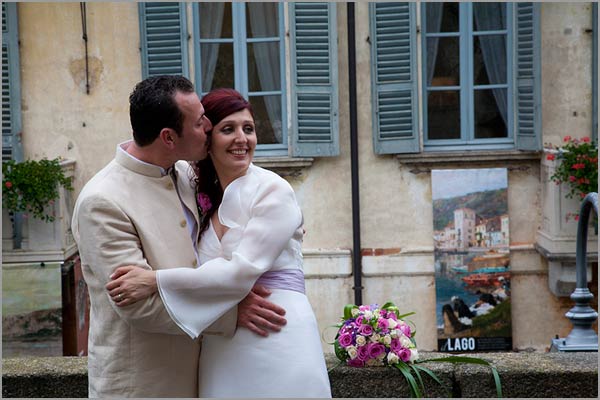 A special thank to Alessandro Balossi who sent in no time very first images of the event.
Alessandro Balossi is our photographer of smiling brides. We told you about him several times.
He is a very good professional with a long experience who lives and works on Lake Orta. He is able to provide a very good photo-service with good prices too.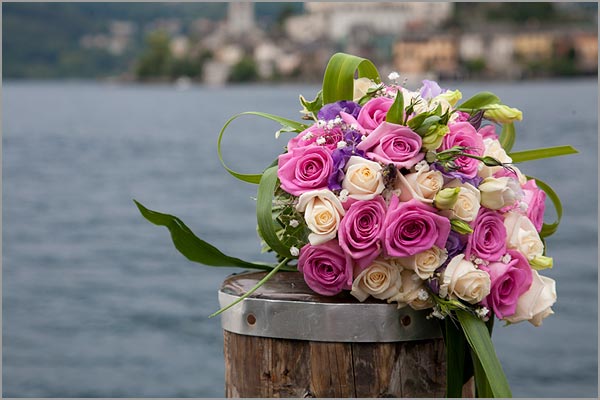 Have a look to wonderful Aqua roses! they were the main character of the floral arrangement and Daniela's bridal bouquet. Aqua rose! is a beautiful rose in the shades of pink-lavender, with a little touch of blue. Matching them with Vendela roses and Lisianthus made the arrangement just gorgeous.
Daniela and Mauro did a very good choice! Our best wishes to this newly wed couple!!
Monika Andenmatten is La Piccola Selva's floral designer.
Based in lake Orta, has worked with brides for over 20 years to create floral arrangements for weddings in the Italian Lakes district.
His wedding arrangements are creative, elegant and sophisticated. Monika will be able to help you choose how best to incorporate floral design into your wedding celebrations. From the initial consultation to the wedding day, she will make your wedding flowers truly an expression of your dreams.
For any information about wedding on Lake Orta please contact us.