Today we are pleased to introduce you one of the most important news of the early 2010, a fantastic period residence which is going to enrich the offerings of location for wedding on Lake Orta: Villa Decio.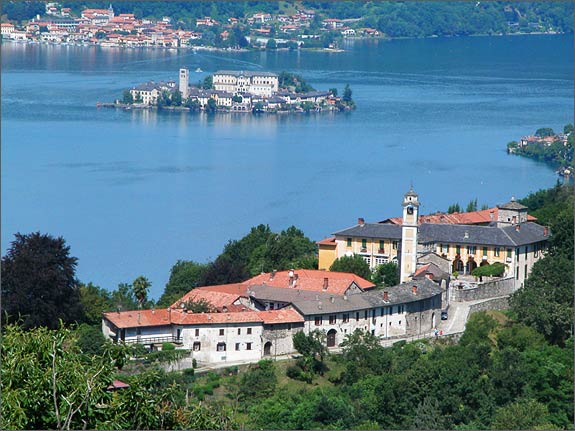 Villa Decio is in Lortallo, an ancient village situated between Miasino and Ameno, near the Monastery of Monte Mesma.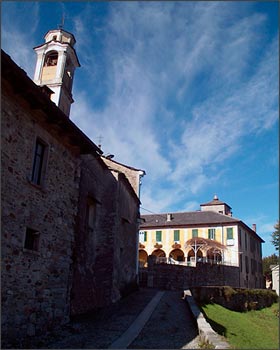 Lortallo is a little hidden gem of Lake Orta, outside the traditional tourist routes: Lortallo was once a place of some importance, that it had a representative in the General Council of the Riviera di San Giulio and staying separate city until the early nineteenth century.
Here, more than any other place, time seems to stand still: in a walk in the quiet cobbled streets you can meets the Tower of Baldizzone (XIII century) and a group of medieval houses in the shadow of a massive block of villas arranged bunk and facing a precipice on Lake Orta.
In this exclusive environment Villa Decio is, a nineteenth century residence adorned with 3 terraced gardens, fully exposed towards the lake.
Inside the Villa Decio there are 3 rooms furnished with antiques, with a total capacity of 90 people. If you prefer to arrange your wedding party in the garden, the terrace at the top level is equipped with a fixed wrought iron framework which can accommodate up to 120 people.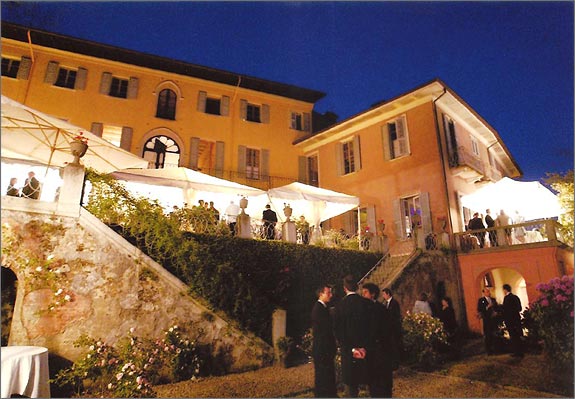 The second level, embellished with an Italian garden, is particularly suitable for a cocktail buffet.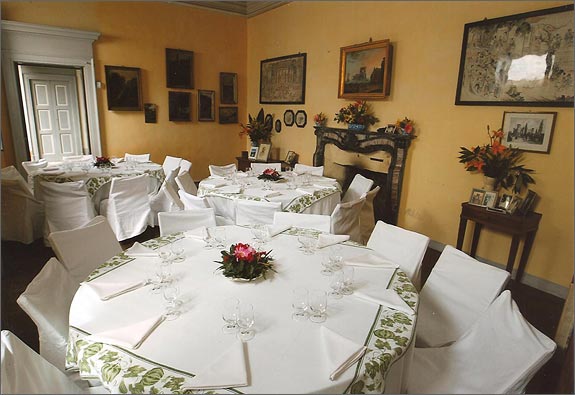 The lowest level of the garden is instead available for guests to set up a small living room from which to view the fantastic scenery in complete relax.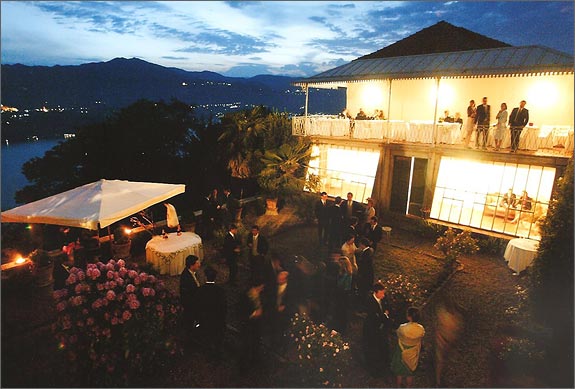 The highlight of Villa Decio is in fact its exceptional panoramic position. A breathtaking view that sweeps across Lake Orta, the island of San Giulio, Pella, Madonna del Sasso and the perennially snow-capped summit of Mount Rosa.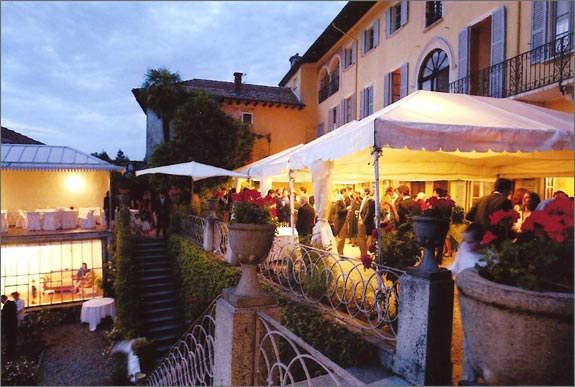 While the beauty of a painting shines thanks to the right place, Villa Decio could not enjoy a better context to assert its own characteristics: authenticity, exclusivity and breathtaking scenery.
Photos 1 and 2: Mauro De Luca – Italian Lakes Wedding © all rights reserved.