Here is the story of a wedding organized in few days.
Emma and Jarrod contacted us the 30th of December during their vacation all over Europe.
They are a very young couple (23 and 26 years old), both from Australia, that during their trip, decided, all in a sudden that they desired to get married in Italy before returning to their own country.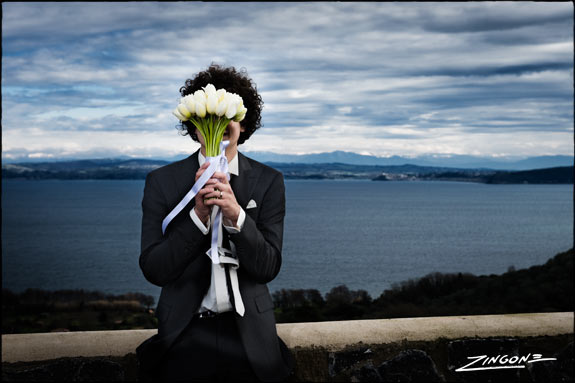 The period was not really the best one to be chosen, firstly because it was between Christmas and New year's Eve, and almost everybody here in Italy was on vacation, then because the temperature was quiet cold, even here in Rome, the so called sunny city!
Anyway, Emma and Jarrod decided to get married in Bracciano, by the lake and under the famous Odescalchi castle.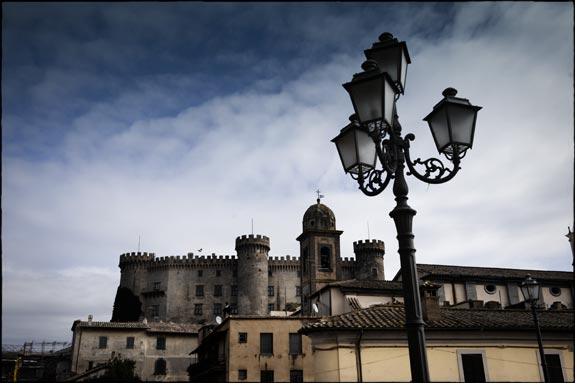 For their pictures, they have chosen Alessandro Zingone, www.zingonereportage.it one of the few members in Lazio of WPJA ( wedding photojournalist associacion).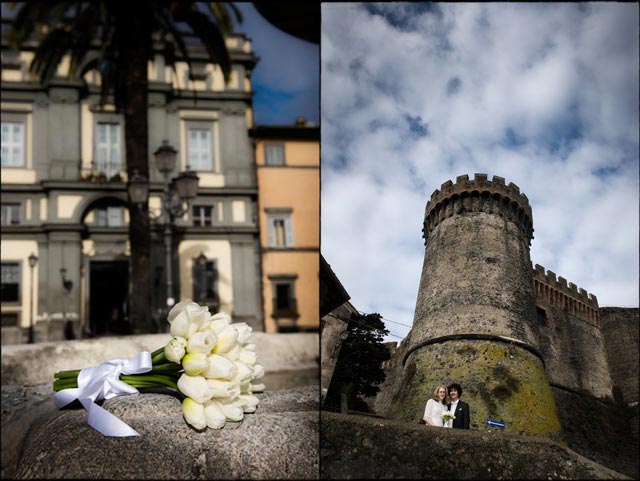 Their first idea, was to have a romantic ceremony for two but when we started collecting documents, the family understood that a wedding was going to be celebrated and they quickly decided to take an airplane and fly to Italy.
The ceremony has been celebrated in the sober and elegant town hall, located in an ancient palace in the main piazza, right beside the castle.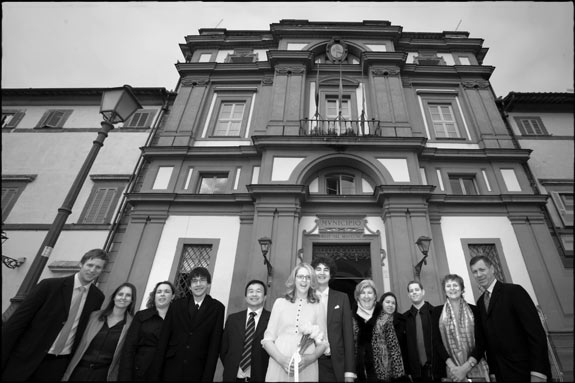 Emma and Jarrod were so young, sweet and moved that it has been a touchy moment even for me and my collegue, quiet used to attend weddings.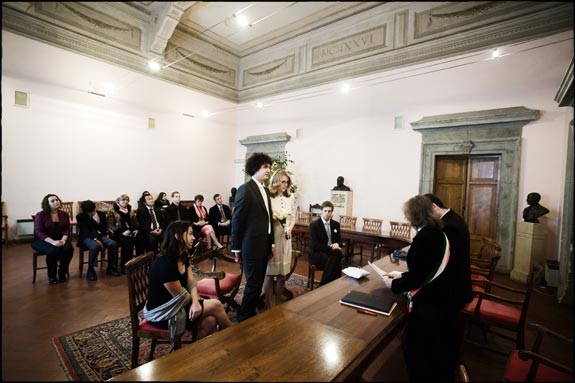 The position of the town hall allowed Emma, Jarrod and the whole family, to take wedding pictures along the little medieval roads of the village with the Odescalchi castle and the lake, always present as a landscape.
For their wedding lunch, they have chosen the restaurant "Le papere", with its pile-dwelling, that during summer is the perfect place for a romantic evening dinner.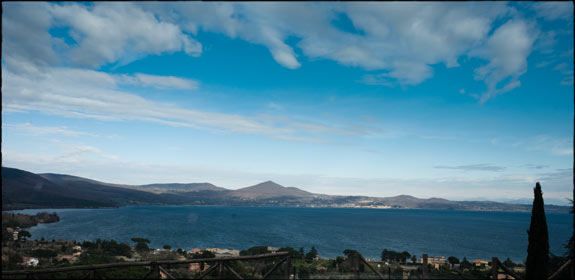 We wish Emma and Jarrod to remain always so in love and enthusiast for live.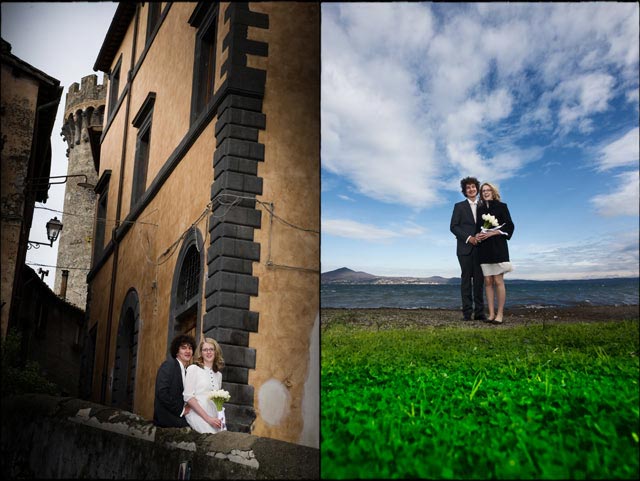 My name is Stefania and I work as wedding coordinator on Lake Bracciano and Rome area. I was born close to Northern Italian Lakes District in Piemonte region so I've always been enchanted by lakes atmosphere and I know the real appeal of it. I've been traveling a lot before becoming a wedding planner, all over the world I was a flight attendant. I developed a deep interest in people, customs and different country habits. This knowledge is helping me a lot in my actual job. When I moved to Rome years ago I decided to become a Wedding Planner and now I'm happy to be part of this wonderful Team.
I will be happy to guide you across Southern Lakes such as romantic Bracciano and rustic Bolsena which are both very close to eternal city of Rome. I will be pleased to help you find the best venues, charming solutions, lovely decorations, for your unique wedding on Lake Bracciano.
I will let you know the charm of this great spot of Italy being your guide and help throughout all your wedding planning.

For more information about weddings on Lake Bracciano please contact us.