After a week of voting we can proudly announce the Winner Photo of SHOT OF THE YEAR 2009 contest. We kindly invite our couples to choose the best picture of all 2009 Italian Lakes Wedding Events. From the very beginning 5 or 6 photos were the favorite with a little group of 3-4 to follow.
Among many changes on top of the contest at the end the winner is: photo number 23.
Photographer is Maren Ollmann of Studio Ollmann-Ottaviano of Torino. Bride and Groom are Mariana and Matteo. We talked about them in our post Get married… and have a good time on Lake Orta.
The winning photo of Shot of The Year 2009 contest is a great shot taken on ancient walls of Sacro Monte of Orta. The lovely atmosphere, deep colors, Fiat 500 detail (legendary 1960 Italian car), with happy mood of bride and groom make this photo a masterpiece of photography technique and creativity.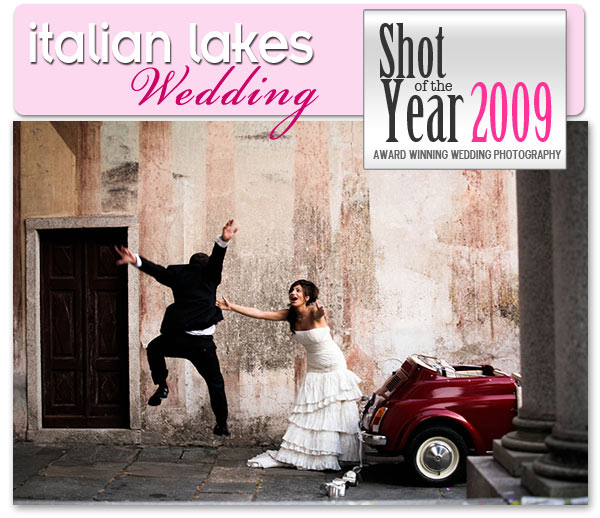 At second position there is photo number 27. A black and white photo taken by Photo27 of Milano (Kerry and Alistair's wedding).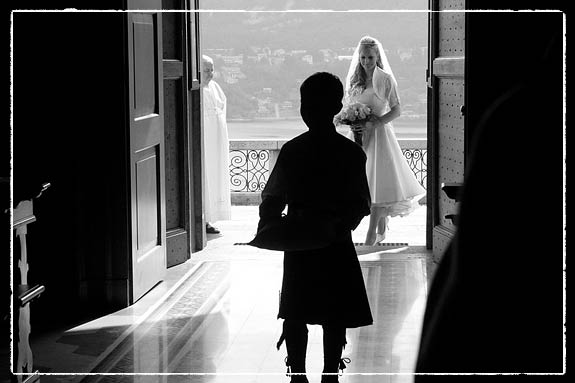 Third place is for picture number 18 by Luca Rajna – AJN Progetti Fotografici (Loretta and Scott's wedding).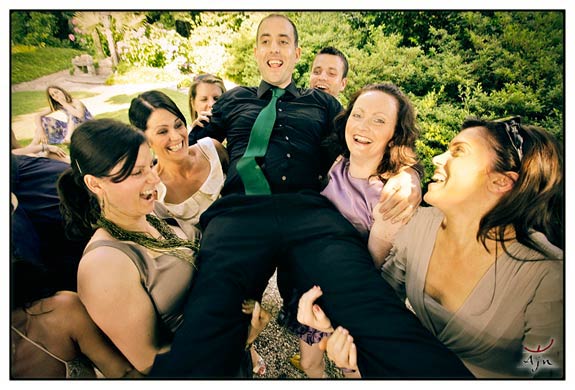 Fourth position is for Enrico Mocci's photo number 12 – ArteFoto Arona (Desiree and Sander's wedding).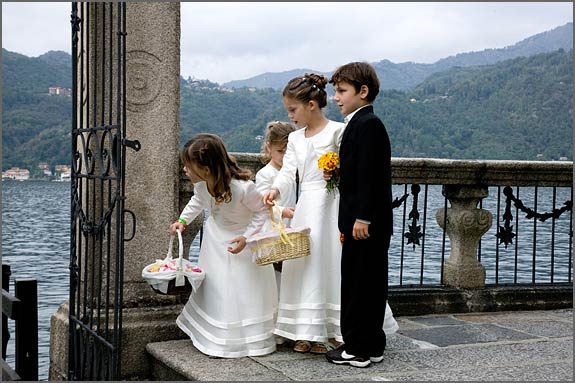 On Fifth position you will find photo number 32 by Carlo Guido Conti – Reportage per gli Sposi (Chris and Nicky's wedding).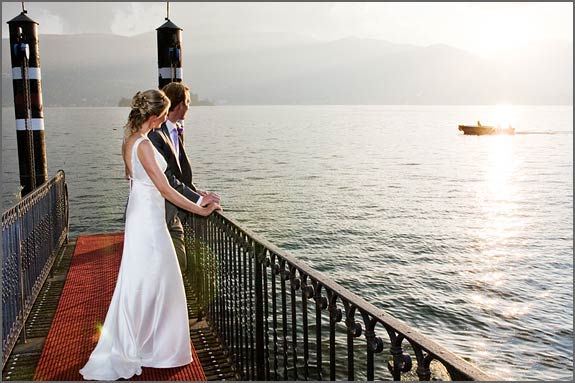 Here below you can read final countdown with all positions:
[poll id="3″ type="result"]
Italian Lakes Wedding would like to thank you all participants of our Wedding Poll, helping us choosing the best short of 2009.
All pictures were amazing and choosing the best one was not easy for sure!
We will come back soon with Maren Ollmann's official prize-giving for her wonderful photo winner of Shot of the year 2009.