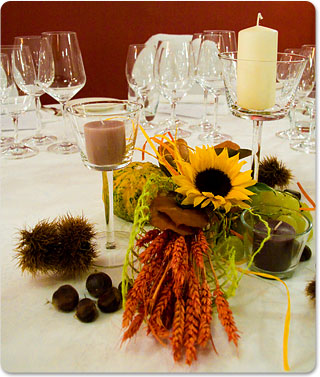 Halloween night is coming!
Right for this magic event I created a centerpiece that reminds the classical Halloween theme: the pumpkin and the classical Autumn elements such as chestnuts, berries together with sunflowers, grapes, candles and beech leaves.
Flowers arrangements have been created in occasion of the Charity Gala Stelle del Lago d'Orta that took place at Hotel Approdo in Pettenasco which involved the most famous chefs of Lake Orta.
It could be a nice idea for a Fall Country wedding?
What do you think about this?