Did you noticed that flowers are often the main characters of wedding photographs? After bride and groom of course!!
Very often photographers love choosing little details from bouquets or centerpieces. Every professional photographer has his/her personal style. As flower designer I love seeing my creations best Lake District photographer's shoots. Skills of these professionals add new shades and different suggestions to my creations! Today I show you some beautiful Alessandro Ambrosetti's pictures taken to Sandra and Mirko's wedding to Castello di Miasino on Lake Orta last May.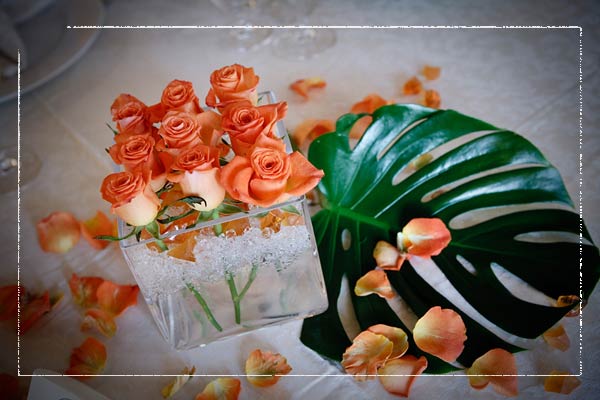 In the first one you see one of my classical compositions, rose cube with crystal gel. Skilled usage of flash gave to my arrangement new life! It has a great impact thanks to to soft light photographer caught.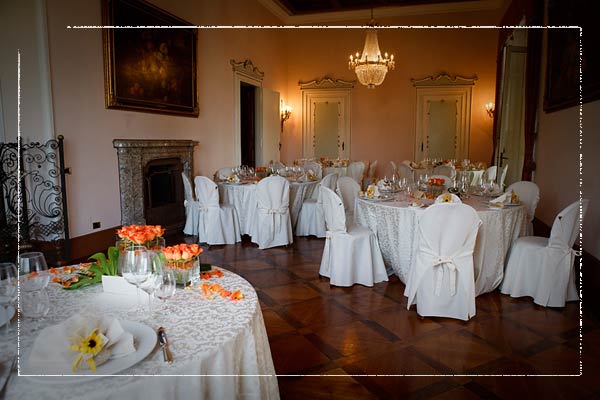 I think that lights photographer was able to create are absolutely great! Look at the picture taken in Sala del Bertelli of Castello di Miasino: bride and groom at the table with centerpiece I created and all around just a soft and smooth atmosphere.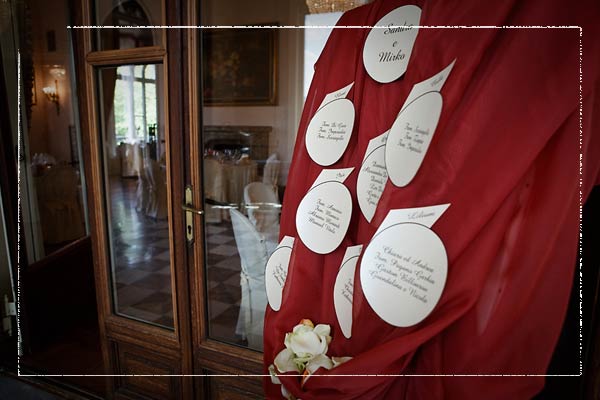 Third example shows the table chart from a different side.
Photographer was very inspired and was able to catch the event from another point of view which is very different and unusual.
Naturally these are just three teasers from Sandra and Mirko's wedding to Castello di Miasino. I will come back to you talking about it very soon. As soon as the entire Alessandro Ambrosetti's gallery of images will be ready you will have a complete vision of it!
Monika Andenmatten is La Piccola Selva's floral designer.
Based in lake Orta, has worked with brides for over 20 years to create floral arrangements for weddings in the Italian Lakes district.

For more information about wedding flower arrangements on Lake Orta and Lake Maggiore please contact us.