Our best musicians discovering for a wedding on Italian Lakes reaches Lake Orta shores. Here we meet guitarist Ezio Lucchini in occasion of his new cd titled La Mia Isola – My Island.
For your wedding ceremony, aperitif or dinner Ezio Lucchini is the perfect choice for an elegant and classy entertainment.
Ezio Lucchini is a polintrumentic musician from Lake Orta with many years of experience. He played in several jazz, swing and easy listening bands.
Ezio Lucchini is a real professional, he is very famous across Lakes District and he arranged many guitar workshops on classical and electric guitar teaching.
Thanks to his long experience Ezio Lucchini and his guitar are able to play any kind of music from classical to rock!
To let you know and enjoy Ezio Lucchini's sound Italian Lakes Wedding is happy to give you the opportunity to listen in exclusive demos for all songs on La Mia Isola – My Island guitarist's new cd.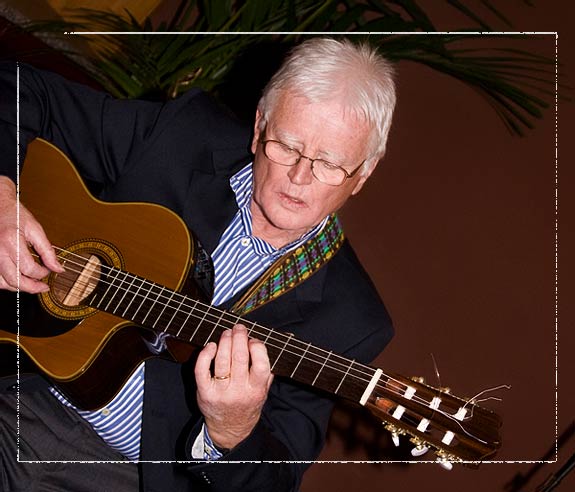 Title track is the first song: La Mia Isola – My Island. The song has been composed by Ezio Lucchini himself. It is a funky instrumental song inspirited by George Benson with sophisticated electric guitar solos. You could surely understand how good is the musician. My Island he is talking about is St. Julius Island. Ezio wanted to dedicate a special song to his beloved island so in the background you can hear lake waters sound.
Following you will listen to Air on a G String a guitair version of famous Johann Sebastian Bach music. A classical music that could be perfect for a charming wedding ceremony full of phatos.
You will listen to Beatles' Michelle, a Brazilian Music Medley, Harry Lime Theme from famous movie The Third Man and Torna a Surriento a traditional Naples song.
To listen Ezio Lucchini's magic guitar click on mini-iPod button …you will find out that Ezio Lucchini's songs suit all tastes and seasons.
For more information, availability, rates or booking please fill the enquiry form.