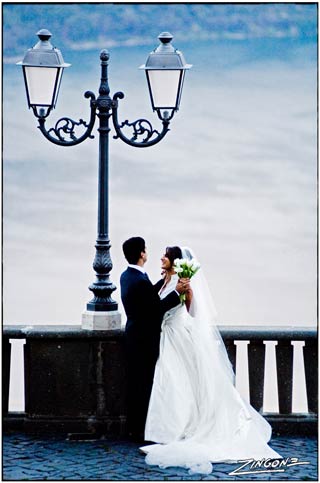 First of all I wish to tell you that lake Bracciano is a lake of volcanic origin, 32 km (20 mi) northwest of Rome. It is the second largest lake in the region (second only to Lake Bolsena) and one of the major and cleanest lakes of Italy.
The area is very interesting from different points of view, here you can enjoy all kinds of sports connected to water, you can do naturalistic tours in the Bracciano and Martignano natural reserve, you can visit the etruscan area of Tuscania and least but not last, you can easily reach Rome with all its beauties with a fast train in about 20 minutes.
This makes Bracciano the perfect place in case you wish to match the desire to organize your special wedding in the romantic environment of a beautiful lake and the opportunity to visit one of the most beautiful cities of the world.
During your visit in Rome – the eternal city – you may admire the majesty of the Colosseo, the huge Pantheon, the Campidoglio at sunset, the Roman Forum in the flattening afternoon light ….timeless wonders that over the past centuries have make this city a destination for anyone who loves history and admires the artistic capacities of man….this from a cultural point of view.
At the same time, it is a place where you can choose among a large variety of restaurants of any kind, from the most popular Osterie romane to the elegant terraces with gorgeous views.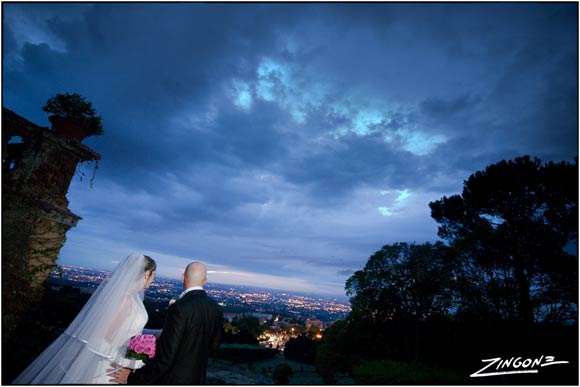 Another option you have is to get married in the caput mundi city in one of its wonderful churches, maybe choosing an elegant villa as a place for your reception and then to reside in the relaxing atmosphere of the lake.
Otherwise…why not thinking about getting married along the roman coast?
Santa Marinella, with its romantic castle with views onto the sea, or maybe an informal beach wedding in Fregene with lounge music and candle lights…
Anyway this is an area where it seems as if it is part of a different world, set in a different time.
The feeling that settles over you as you walk the narrow cobbled streets of ancient Rome and its surrounding villages is one of permanence and continuity.
These are truly magical places.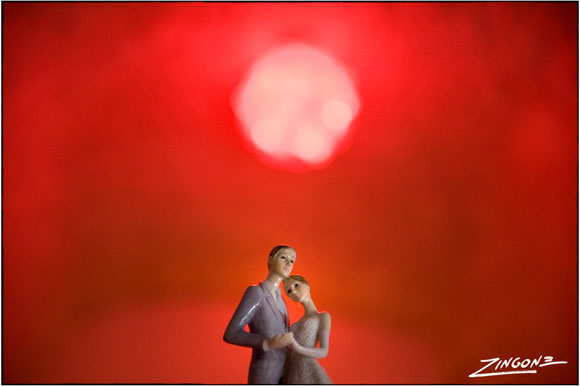 All Images © Alessandro Zingone photographer www.zingonereportage.it – All right reserved.
Alessandro Zingone wedding photographer in Rome.
My name is Stefania and I work as wedding coordinator on Lake Bracciano and Rome area. I was born close to Northern Italian Lakes District in Piemonte region so I've always been enchanted by lakes atmosphere and I know the real appeal of it. I've been traveling a lot before becoming a wedding planner, all over the world I was a flight attendant. I developed a deep interest in people, customs and different country habits. This knowledge is helping me a lot in my actual job. When I moved to Rome years ago I decided to become a Wedding Planner and now I'm happy to be part of this wonderful Team.
I will be happy to guide you across Southern Lakes such as romantic Bracciano and rustic Bolsena which are both very close to eternal city of Rome. I will be pleased to help you find the best venues, charming solutions, lovely decorations, for your unique wedding on Lake Bracciano.
I will let you know the charm of this great spot of Italy being your guide and help throughout all your wedding planning.

For more information about weddings in Rome and Lake Bracciano please contact us.