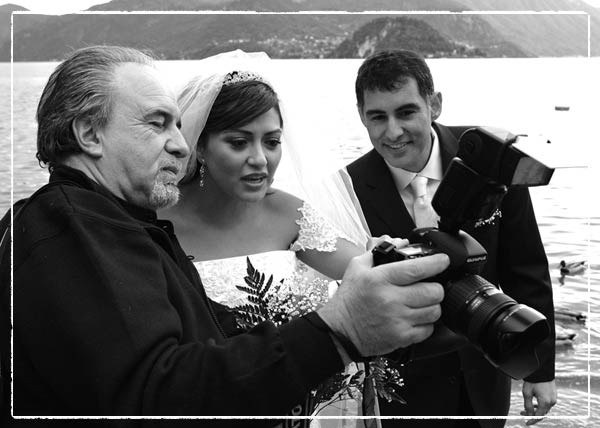 We have the pleasure to post Delia and Edwin's testimonal on Raffaello Mazzoleni's work he did for them in occasion of their wedding in Varenna, Lake Como.
Raffaello, Edwin and I really enjoyed meeting you, Monica and Claudio. We had so much fun with you guys while you were shooting our wedding pictures in Varenna, Italy. We have fun memories of Claudio.
We received our wedding pictures and video with no problems while we were in Rome, and thank you very much for putting everything together so quickly. Our pictures and video are amazing!!! Thank you very much for all of your hard work. Thank you for arriving early before the ceremony and for everything else you did for us.
All of our friends and family loved our pictures; you did an outstanding job, and we thank you and Monica so very much! Claudio did a phenomenal job with the video! One of our best friends that watched the video even cried because she said it was just so beautiful!
We can't say THANK YOU enough for the wonderful memorable pictures and video of our special day!! Best regards,
Delia & Edwin
Dallas, Texas