After Bianca and Mills' Wedding, Italian Lakes Wedding Team got back to Varenna for another special event. This time main characters were Delia and Edwin. They came from Dallas, Texas and they choose Lake Como for their wedding.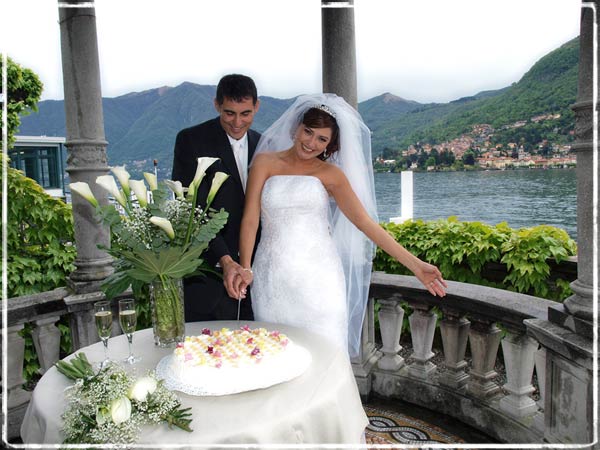 First of all we need to thank Raffaello Mazzoleni photographer who put on disposal reportage of the event in just 3 days! (record time!). We are showing here a first preview of the images we like most.
In order to give a look at the entire PHOTO GALLERY please visit Raffaello's web site www.artefoto-omegna.it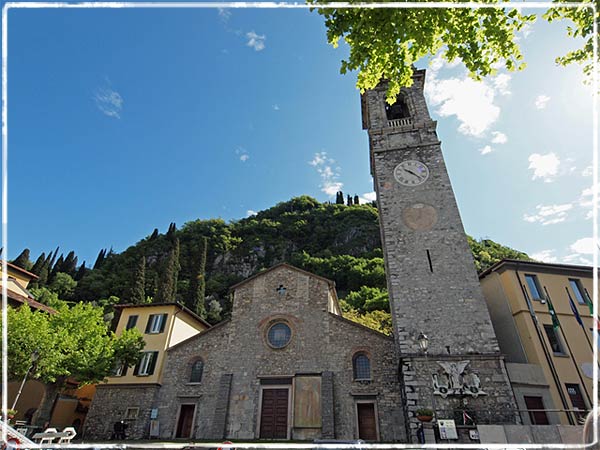 Last year Bianca and Mills chose San Martino's church in Perledo above Varenna for their religious ceremony. Dalia and Edwin have opted for parish church of San Giorgio right in Varenna's hystorical center.
The big church was established in 1313. It has three naves, the external one is embellished with a wonderful fresco showing life of St. Christopher.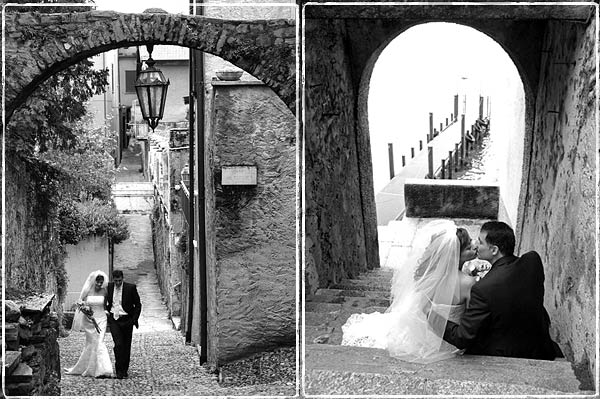 Varenna is one of the most unique villages on Lake Como East coast.
Little roads leads to the lake shore, they are simply beautiful. Here everything was kept as it was, it is the perfect setting for romantic and old fashioned style wedding pictures.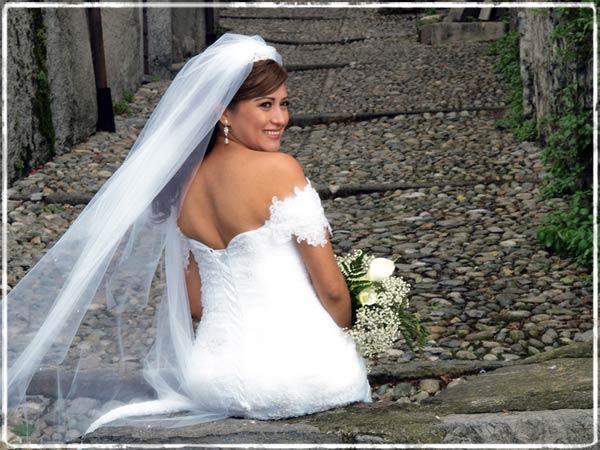 Delia is a deliciuos Latin girl. She comes from Texas close to Mexico border. Obviously Raffaello loved taking picture of her. Here you can find the one we prefer!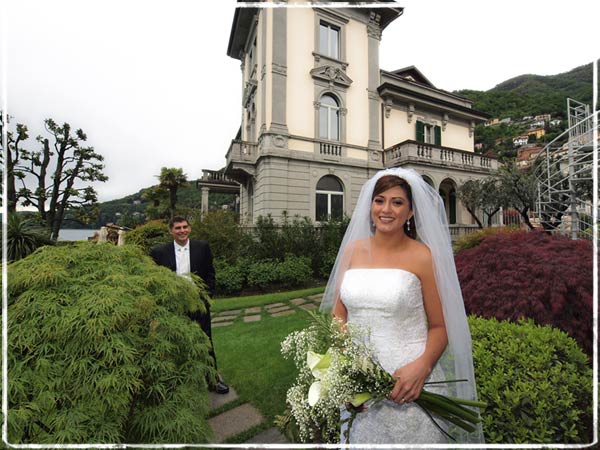 Right after ceremony and wedding photographs on Varenna shores, newly weds and their guests moved to Hotel Imperiale in Moltarsio on Como's bench of the lake.
Not very far from there you will find famous Villa d'Este and famous George Clooney's home.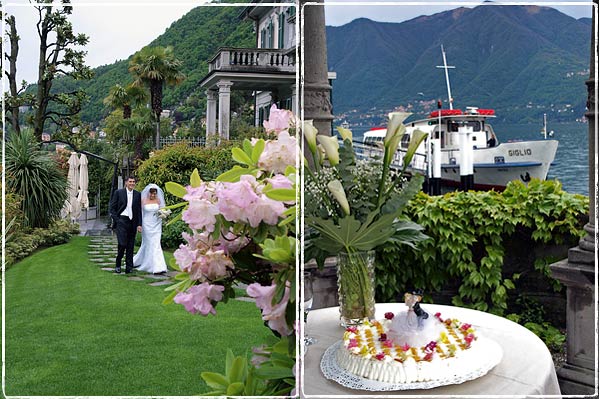 Inside hotel's park there is the Imperial Villa (Villa Imperiale). it is fine and exclusive, built in Libery style. The perfect scenary for Delia and Edwin's reception.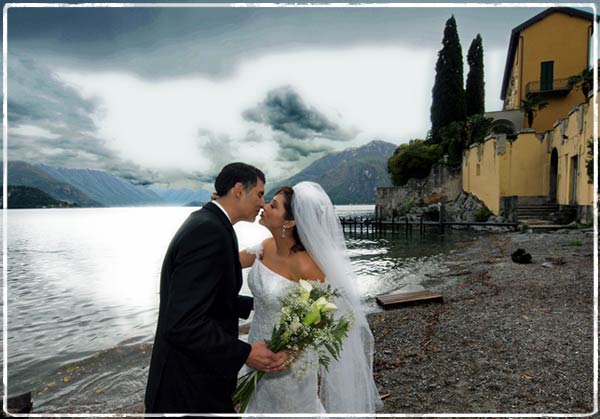 Later on a spring storm made the day even more evocative!
Raffaello Mazzoleni took a wonderful shot of this event in a perfect dramatic and romantic mix.
Raffaello's experience and professionalism, his tecnique and quick delivery made this happen!
Thanks again to Raffaello from all Italian Lakes Wedding Team for sharing with all of us wonderful Delia and Edwin reportage on Lake Como.