s every year we arrive in Autumn and we close our Wedding season. It is time to see at all we've done with our couples in the past months to thank them all for choosing us, to thank our team of professionals who worked with us to create this magic and to get excited for the upcoming planning season for weddings that are going to happen in 2019!
Closing a season and begin a new one straight away with more planning it is always very exciting!
Before that we are here to tell you about our great weddings for September and October! We have some special events on Lake Orta, Lake Maggiore, Lake Garda, Lake Como, Piemonte Countryside and Amalfi Coast to tell you about… are you ready?
So let's start!
SEPTEMBER 2018
We open our post with Sheen and Dale's wedding on Sept 1st on Lake Orta.
Wedding was followed by our planner Valentina and her Team.
A wonderful blue themed wedding for a sweet couple.
They planned a romantic civil ceremony at Villa Bossi. The ceremony was accompanied by the sound of an harp. Outdoor civil ceremony at Villa Bossi has always a special appeal!
At the end of the ceremony bride and groom and their guests planned a fun aperitif in the main square and a lovely boat tour. Sheena and Dale chose Hotel San Rocco for their wedding reception a wonderful evening of great food and fun.
Photos by Pure White Photography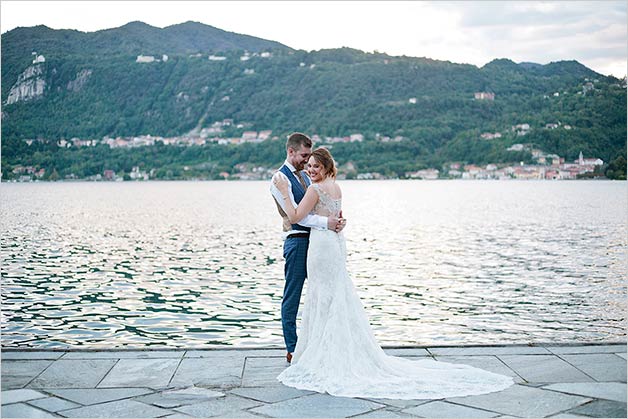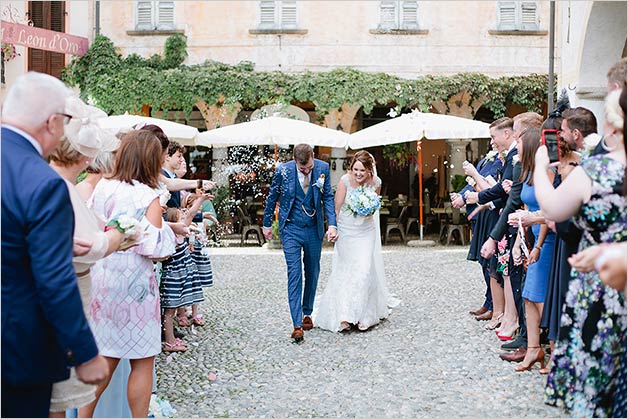 On September 2nd Katiuscia followed Adam and Laura's wedding on Lake Garda.
They came from UK to celebrate a lovely civil ceremony at Isola del Garda, one of the most enchanting venue for a legal civil ceremony on Lake Garda.
After the ceremony and great shots the couple and their guests reached a romantic restaurant close by the Island to celebrate their union in style!
Photos by Luca Rajna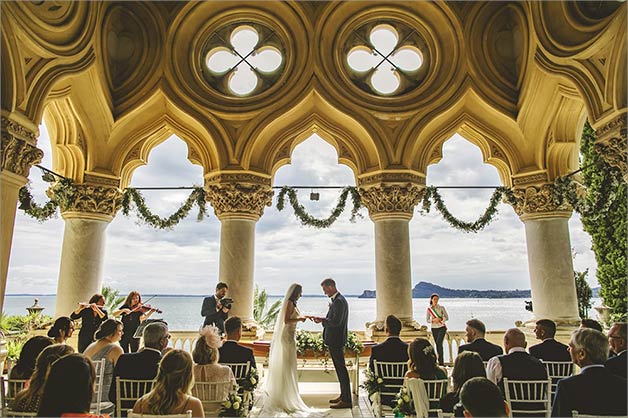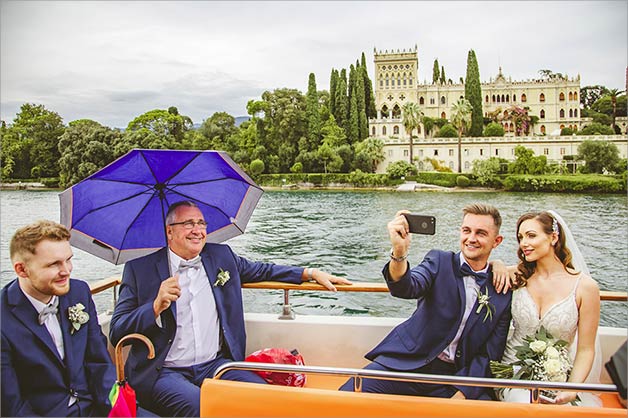 On September 3rd Valentina and her Team followed Jayne and Paul's wedding on Lake Orta.
A very intimate event for a group of 11 people in total.
We planned the legal civil ceremony at Villa Bossi and Jayne arrived by boat as tradition wants in Orta. After the ceremony we planned few drinks in the main square of the village and great photos for the whole group. They all reached St. Julius Island for more photos and then a romantic dinner at Ustaria Ca dal Rat where the sunset is always so poetic!
Photos by Independent Pictures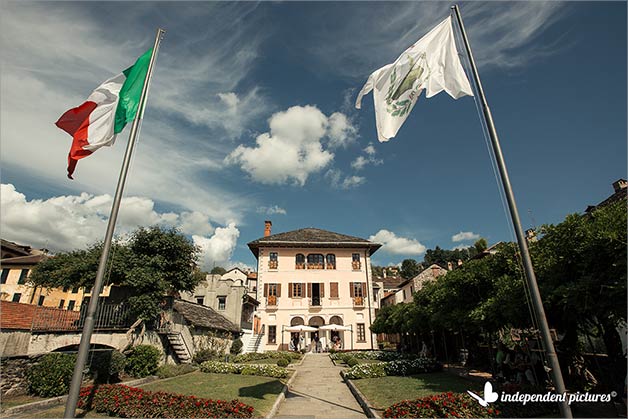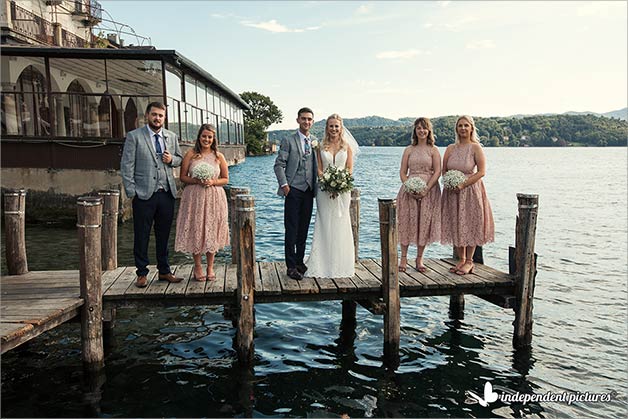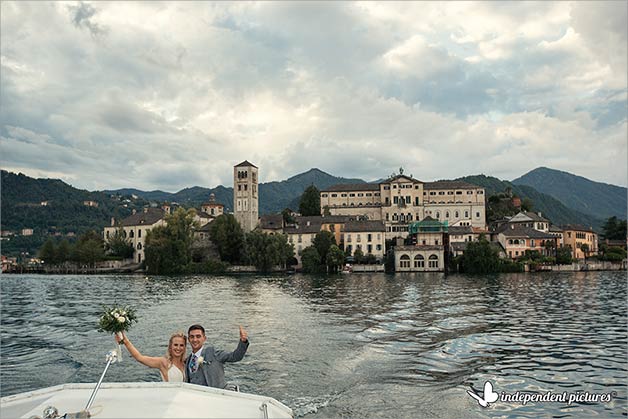 On September 4th Stefania followed David and Nancy's wedding in Positano! What a great destination for an Italian wedding. The ceremony was held in a very special Hotel housed in a old watchtower few steps from Positano. The view is magic here as it is overlooking Tyrrhenian sea! It is a very small hotel that can take you to a time travel back in medieval times.
For their reception David and Nancy chose a fine restaurant in Positano where they enjoyed fantastic Southern Italy local cuisine.
Photo by Gaetano D'Auria
This wedding is also featured on Italian Seaside Wedding site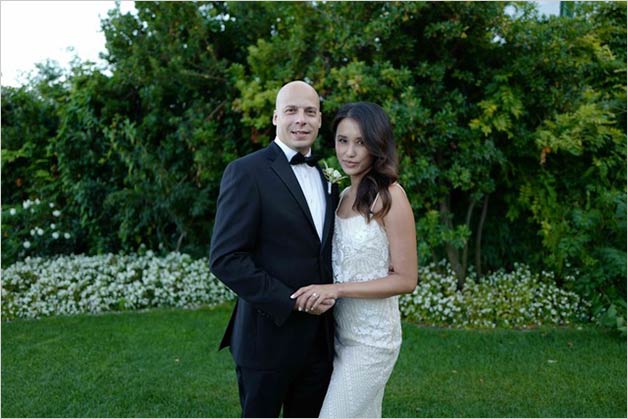 The day after Stefania followed another romantic wedding on Amalfi Coast: Jennifer and Joseph's wedding in Ravello.
They tied the knot in one of the most panoramic hotel on Amalfi Coast. You can admire Capri and Amalfi from here and enjoy a poetic atmosphere. Vegetation is magic and it is surely one of the most romantic spot to pronounce your vows. For their celebratory meal Jennifer and Joseph chose a fine restaurant in Ravello housed in our of the most wanted wedding venue of the area: Villa Cimbrone. It is always great for us being here.
Photo by Gaetano D'Auria
This wedding is also featured on Italian Seaside Wedding site.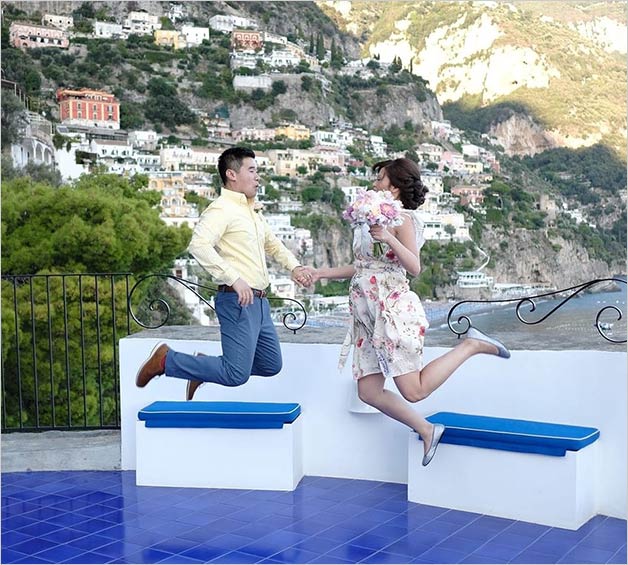 We are really going one day after the other! Our Team was super busy in the first weeks of September!
On September 6th Alessandra and her Team followed Faina and Justin's elope on Lake Como.
They planned their wedding ceremony in a wonderful church on Comancina Island the only Island of Lake Como. It is a wonderful spot for a romantic ceremony and surely less touristy than the other venues on the lake. For their celebratory meal they planned an intimate dinner in a restaurant by the shores overlooking the beauty of Lake Como
photos by Davide Zanoni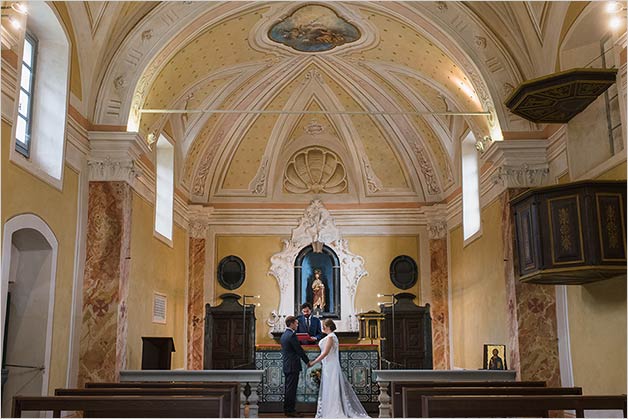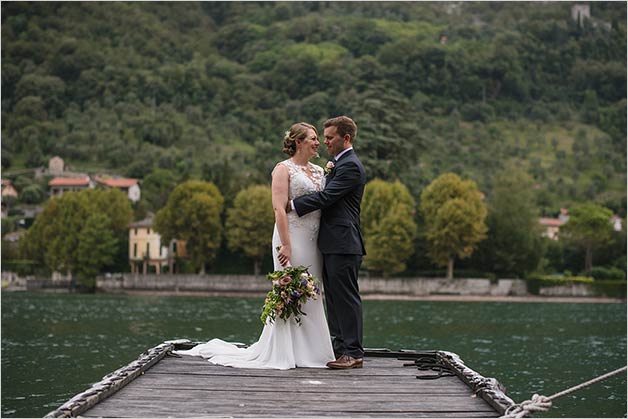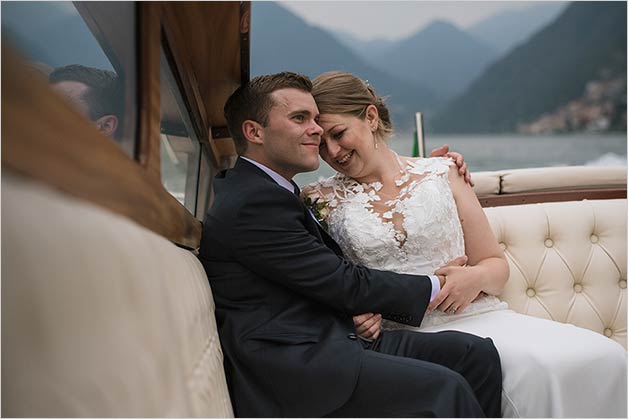 On September 7th we get back to Lake Orta for Tracey and Douglas' wedding. Valentina followed it for us. Tracey and Douglas had a Scottish themed wedding. Most of the men wore their kilts and they were all super handsome in them.
Tracey arrived by boat to Villa Bossi for the legal civil ceremony and after it bride and groom and all the guests walked in the main square to taste a wonderful Italian ice cream. For their reception Tracey and Douglas chose Ustaria Ca dal Rat. They had a wonderful meal with a special wedding cake made of local cheeses and lots of fun and dances.
Photos by Independent Pictures
This wedding is also featured on Italian Ethnic Wedding site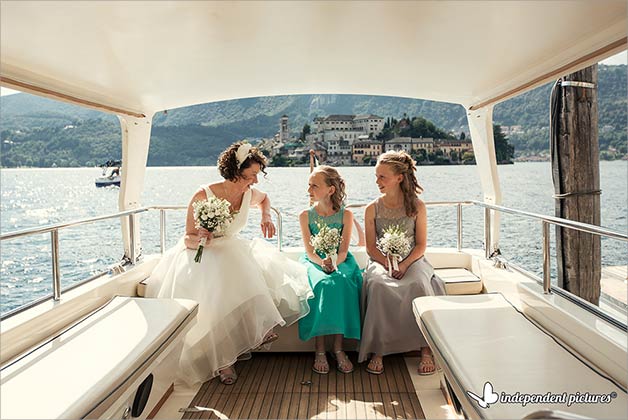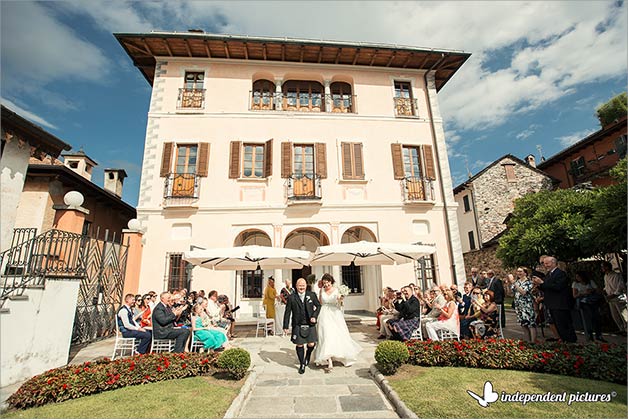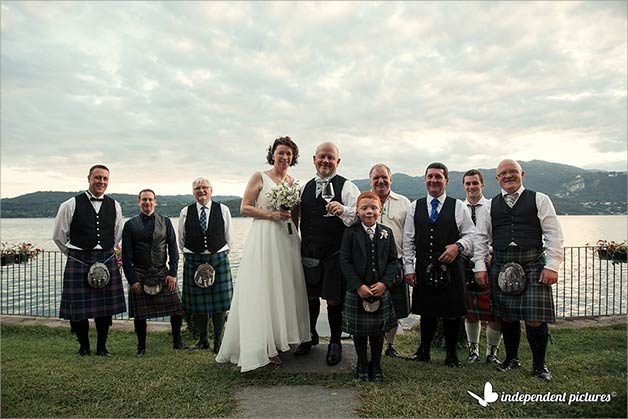 September 8th
La Piccola Selva floral designer
followed a wonderful wedding to the
church of Madonna della Bocciola
one of the most beautiful churches located few kilometres from Orta village.
The church does not accept many weddings per year so it is very difficult booking it.
Teresa and Francesco
celebrated their wedding here and
La Piccola Selva floral designer
followed the event for us. For their reception they choose the restaurant of Hotel Cortese a wonderful venue on in the nature of the hills above Lake Orta.
Photos by
Fausto Mirandoli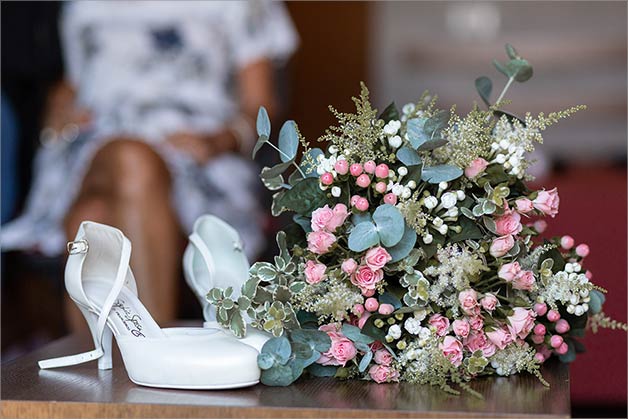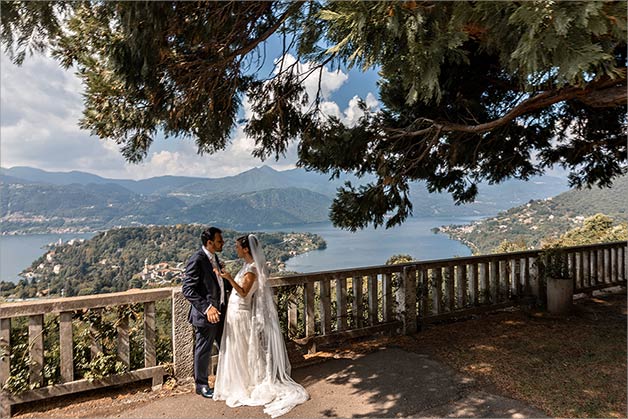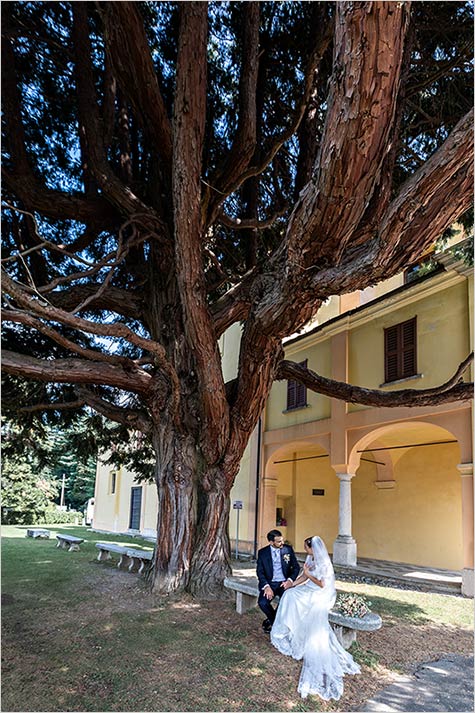 Another wedding followed by La Piccola Selva floral designer in the nature above Lake Orta. On 15th September Jessica and Stefano tied the knot in the church of Sacro Monte. The reception was planned then to La Tavernella a lovely venue in the ancient part in Oira village overlooking the lake.
Photos by Stefano Pescio – Unconventional Photography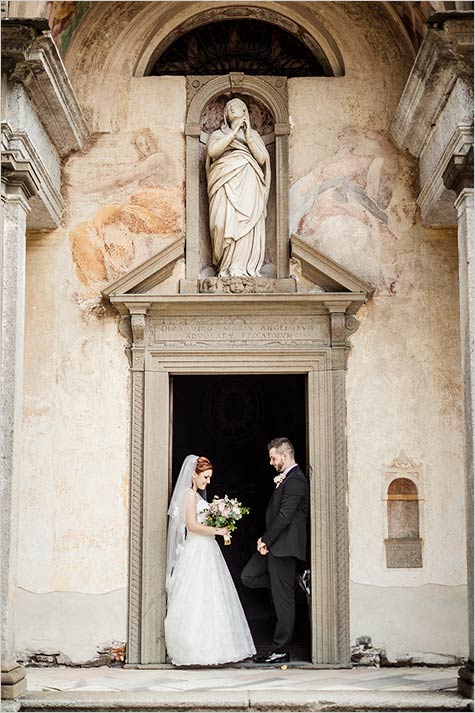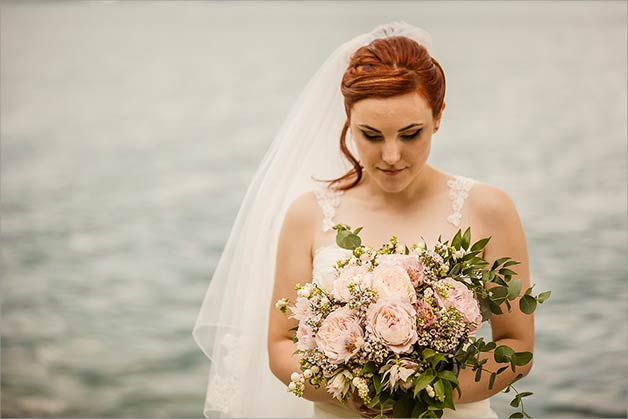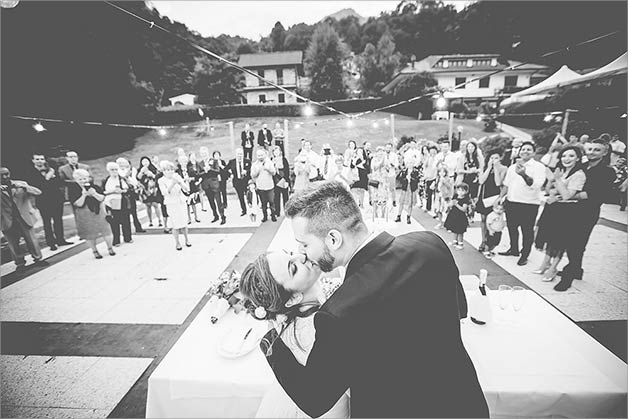 On September 20th Alessandra and her Team followed Jennifer and Ryan intimate event with 10 guests including bride and groom coming who celebrated their civil ceremony and reception to follow at Villa del Balbianello . As the matter of fact Villa del Balbianello is one of the best venue on Lake Como so no doubt that brides and grooms coming from all over the world chose it as their top destination for their Italian wedding.
Photos Davide Zanoni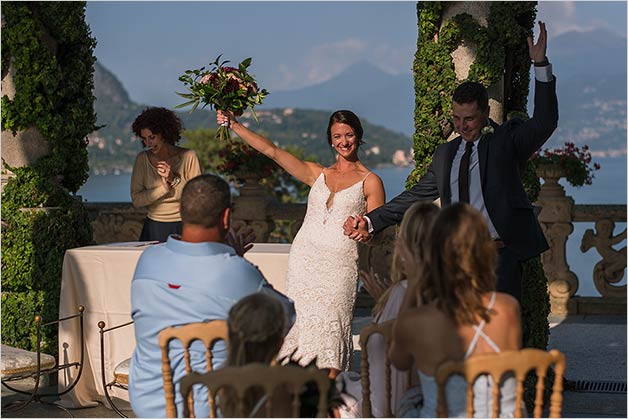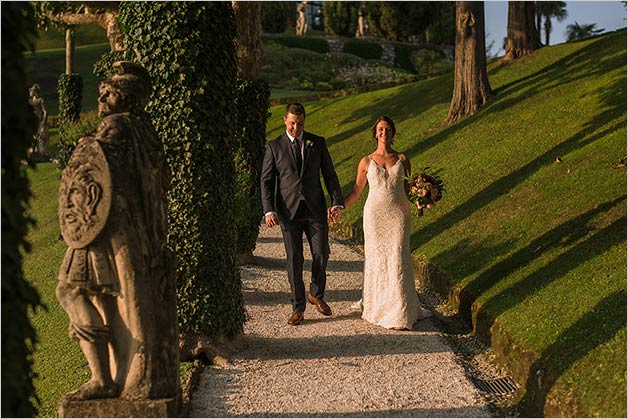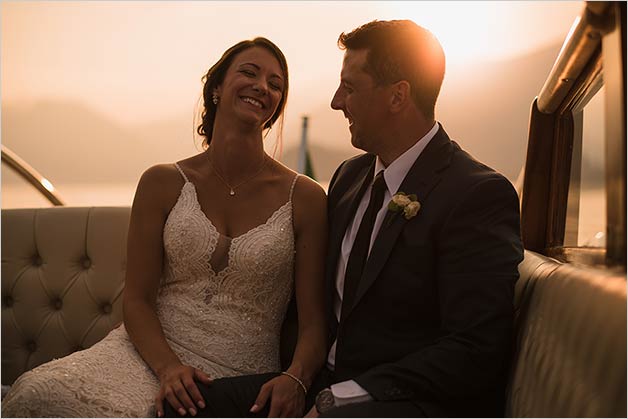 We then move to Piemonte Countryside and beautiful Langhe the land of precious Italian wines.
Bethany and Sean planned their three days event just here. Valentina and her Team followed the event for us.
They begun with a welcome cocktail on 20th, then a fun rehearsal dinner overlooking the hills on 21st and a fantastic wedding on 22nd of September.
They chose a boutique hotel in the heart of Langhe where a Michelin starred chef prepared the a gourmand dinner under a wooden marquee overlooking vine hills for them.
Ceremony was planned in a chapel by the hotel fully decorated with olive branches and white flowers. Lights olive branches and white flowers embellished the reception too. A fantastic set that we were really proud of. We will come back soon talking more about this wedding.
Photos by Independent Pictures
This wedding is also featured on Italian Country Wedding site.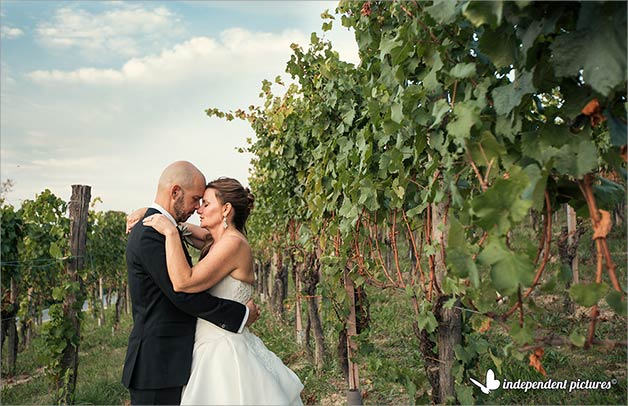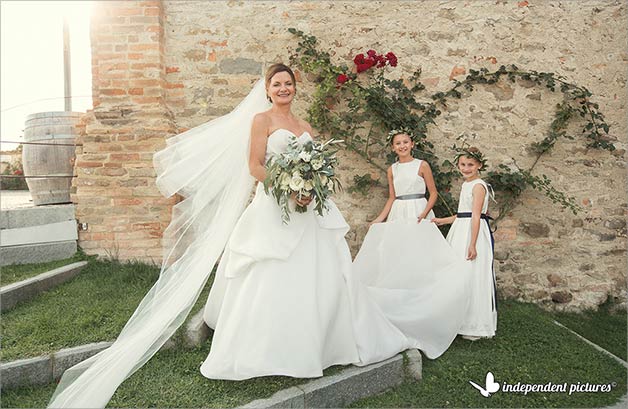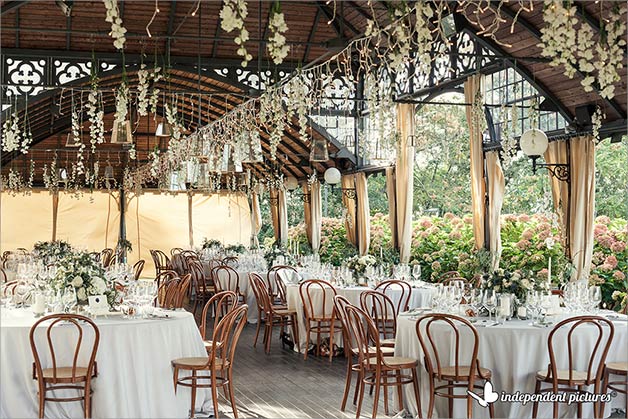 On the same week end Valentina and her Team followed also another wedding on Lake Maggiore. Claire and Micheal tied the knot on Isola Pescatori with a romantic symbolic ceremony with legal ceremony to follow on top of the terrace of a romantic hotel on the island.
For the reception to follow they moved to the lower terrace of the hotel that overlooks over Isola Bella view. What a great scenario for a romantic dinner under the stars. Dances and fun to follow up to late a night for a great group of family and friends.
Photos by Independent Pictures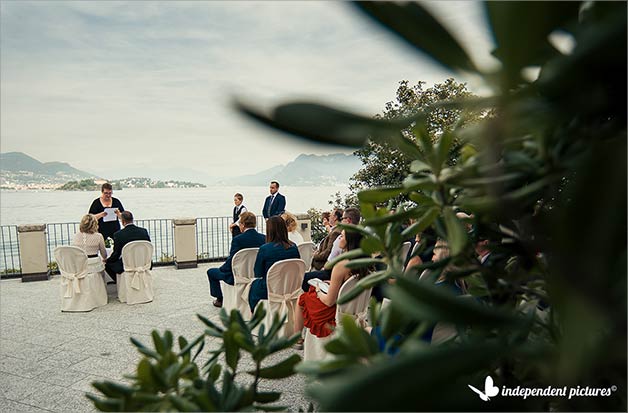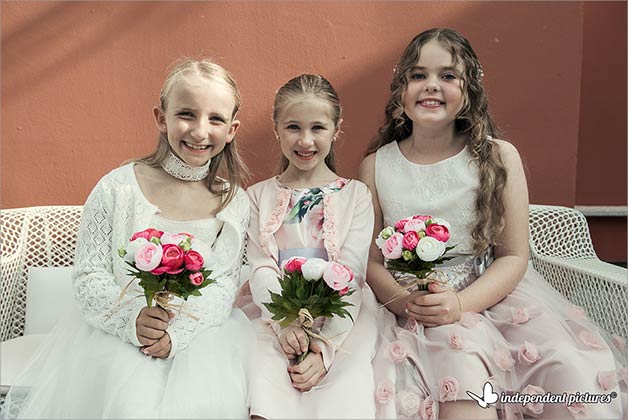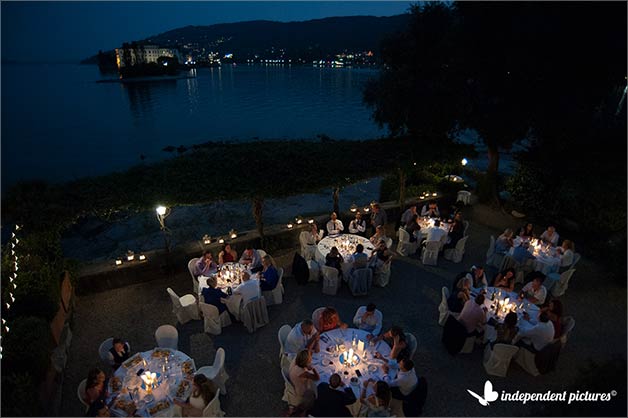 OCTOBER 2018
And let us give you also a sneak peak to our October weddings to close our wedding season in style
On October 2nd La Piccola Selva floral designer followed a very intimate event in the heart of Orta San Giulio on Lake Orta. Luca and Francesca tied the knot at Villa Bossi with the traditional civil ceremony that we all love! For their reception they chose a small restaurant in the medieval heart of the village. Ristorante La Motta is located inside a medieval building under the ancient porticos of Orta. The view from the terrace with Church of Assunta as backdrop is just magic!
Photos by Italian Wedding Company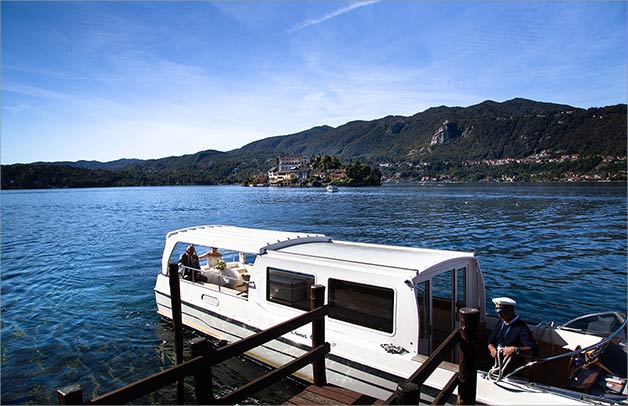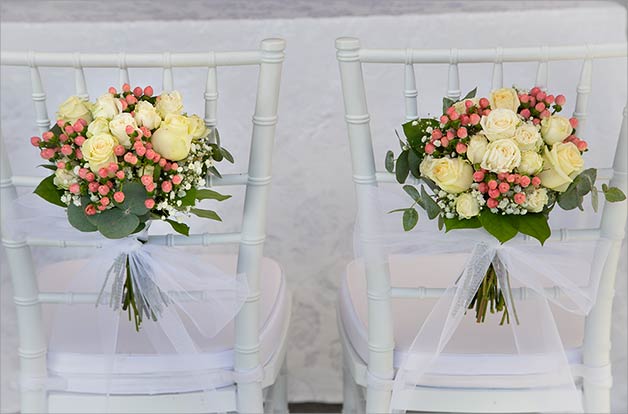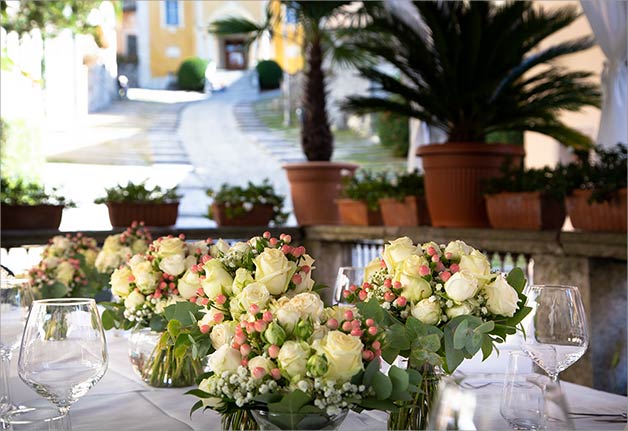 On October 6th Valentina and her Team got back to Langhe in Piemonte Countryside for another wine themed wedding: Chrisine and Claudio's special event.
They got married in the heart of Langhe in one of the most beautiful venue for a legal civil ceremony: Barolo Castle. Barolo village is where precious Barolo wine is produced and it is a wonderful neo gothic rural village. After the ceremony the group moved to a closely hotel with a lovely restaurant overlooking the hills of vines. The party went on up to late at night tasting great local wines and dancing to fun music!
Photo by Italian Wedding Company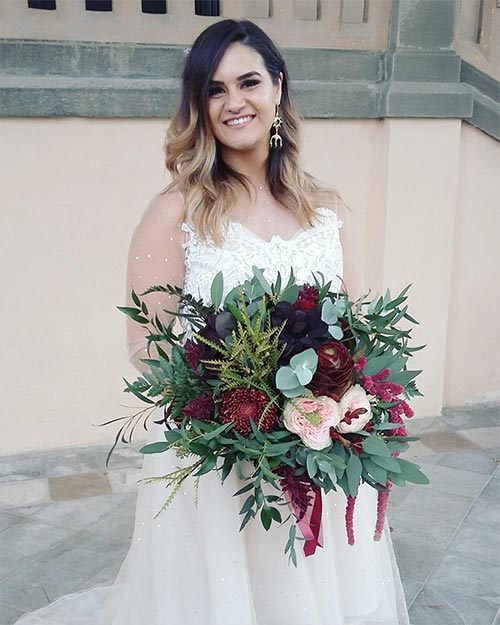 On October 13 Alessandra and her team followed Evely and Oliver's wedding at Relais Villa Vittoria on Lake Como. A fantastic arrival for the bride and groom: they arrive on a seaplane! This is an arrival in style! What a great idea! They had a fantastic intimate ceremony and reception to follow planning with care all single details including hand made itinerary of the day and wedding menu. they were really like paintings. Amazing day!
Photos by Davide Zanoni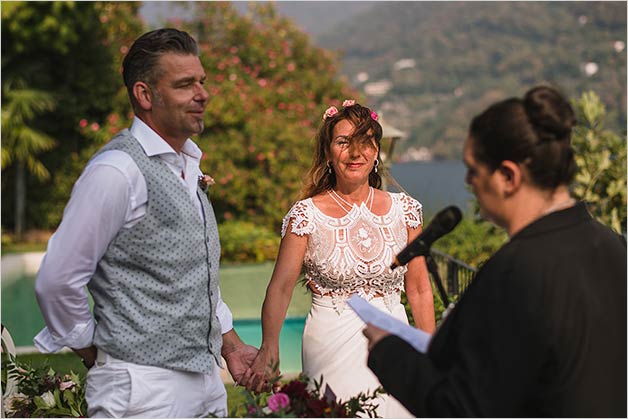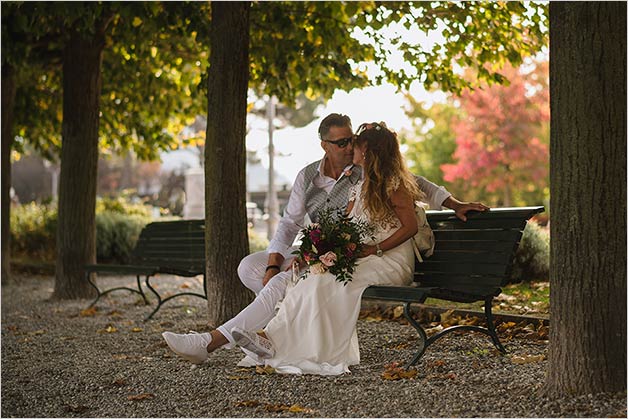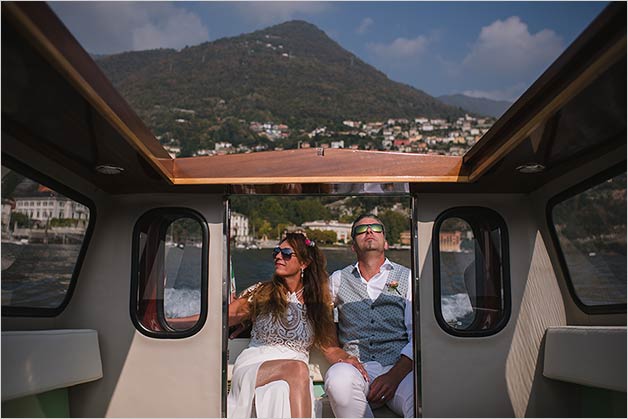 Last but not least for sure some days ago Angela and Felix tied the knot on Lake Orta. A real Autumn themed wedding for our couple coming from Germany. They had the luck to get married outdoor at Villa Bossi on a warm October afternoon. A lovely aperitif to follow and great photos in Orta and then back to Lake Maggiore for a gourmand dinner in a Michelin starred restaurant.
A very intimate event for a sweet couple.
Bride wanted burgundy colors for floral decor and she wore a chic bolero for the outdoor ceremony.
Photos by Italian Wedding Company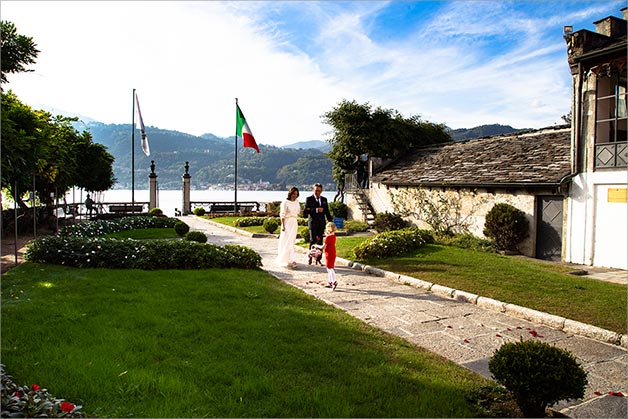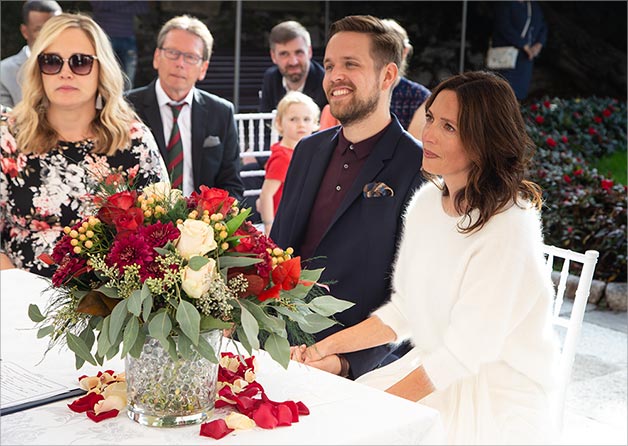 We reached the end of 2018 season weddings! Another season of success and great events.
A big thanks to all couples who chose us and trusted us for their special day.
We cannot thank you enough!

A big huge thank to all professionals, venues and vendors who work hard with us to create all these wonderful settings, to photographers who always exceed our expectations with great shots and enchanting memories of this fantastic days. A huge thanks to all Italian Wedding Company team who hard work on the events and to our webmaster who work hard behind the scenes to inspire you with our posts and pages. Thanks to our readers who are there to read our great stories! Thanks to you all!

We are ready to start a new planing season in winter and be ready to show you amazing weddings during this months on our posts and most of all to kick off a great wedding season in Spring 2019!
Do not miss it!