Spring has arrived and new wedding season on our lakes too!
Today we publish our first Just Married post of the season the section of our blog where you could read about our wedding in real time, the same day of the event!
Our readers will surely remember that last year we opened the season with Elisa and Tobia's Just Married post in Madonna del Sasso church on Lake Orta.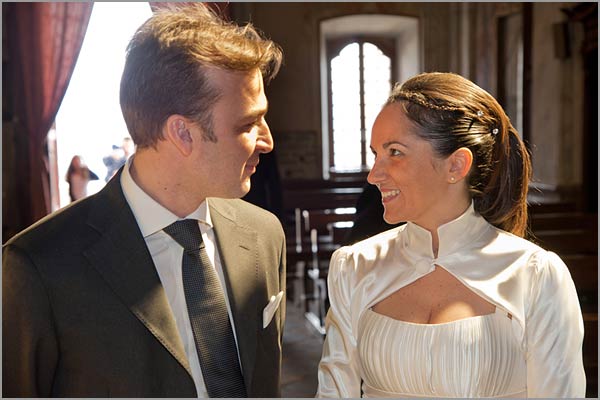 Such an incredible coincidence!
Today's Just Married opens with another wedding at Madonna del Sasso church: Cristina and Renzo's one!
After wonderful season we had last year we hope that this lovely coincidence could be good luck for our bride and grooms and professionals working with us on our lakes.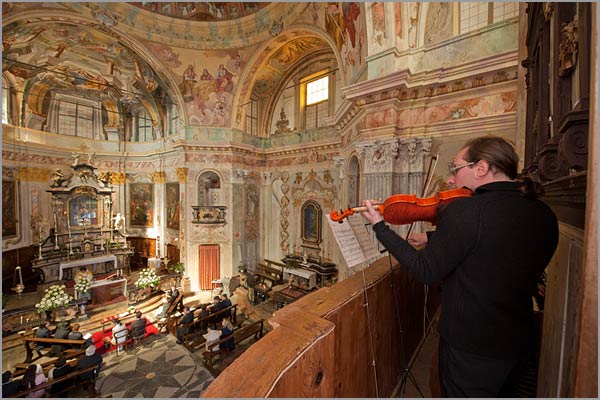 Cristina and Renzo got married this late morning.
We can tell you about this thanks to Piero Gatti photographer from Studio Foto Smile in Baveno. He gave us the pictures of this wonderful event!
We've already spoken about Piero Gatti. He works in Stresa and on Lake Maggiore but today he reached Orta with great results as you can see!!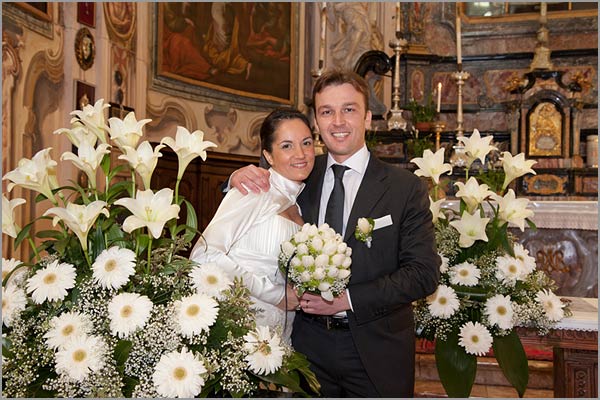 Cristina and Renzo come from Milan and they simply love Lake Orta.
This is the reason they decided to get married in one of the most stunning churches of this lake: Madonna del Sasso church.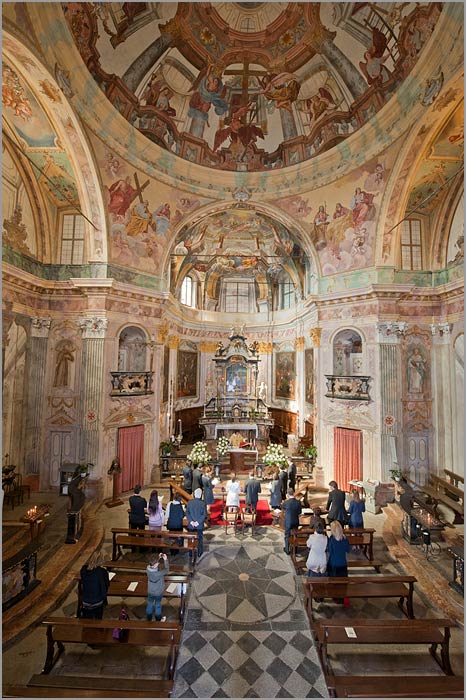 Madonna del Sasso is not just a wonderful church with stunning pieces of arts inside but it also has a breathtaking view on all Lake Orta.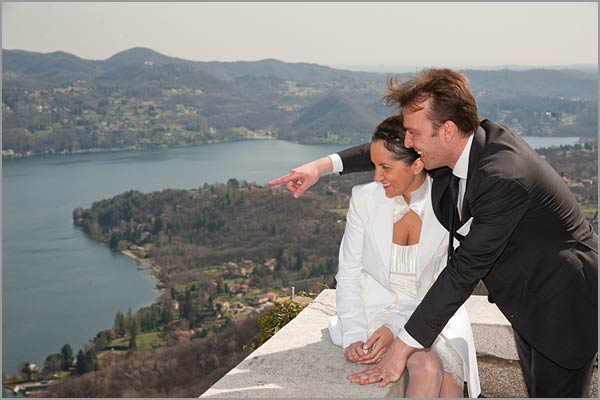 Cristina choose for her bouquet her favorite flowers: white tulip!
As she wanted we created for her a round shaped bouquet which matched her dress. Many tulips with little mixed leaves of Pittosporum and little flowers of Selaginella.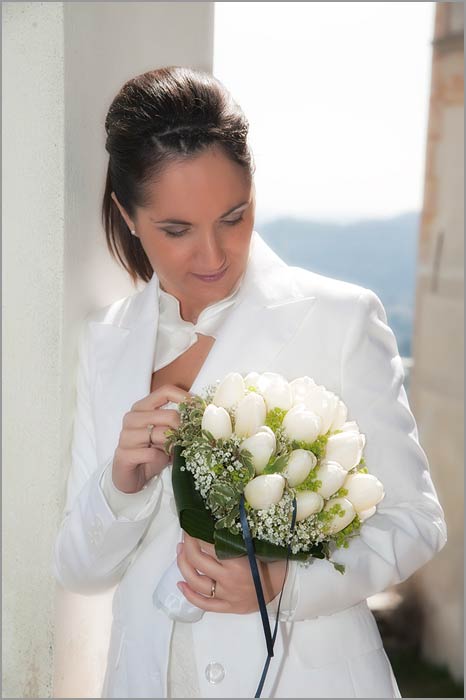 Congratulations to Cristina and Renzo and best wishes for a lot of happiness from all our team!
Monika Andenmatten is La Piccola Selva's floral designer.
Based in lake Orta, has worked with brides for over 20 years to create floral arrangements for weddings in the Italian Lakes district.
His wedding arrangements are creative, elegant and sophisticated. Monika will be able to help you choose how best to incorporate floral design into your wedding celebrations. From the initial consultation to the wedding day, she will make your wedding flowers truly an expression of your dreams.
For any information about wedding on Lake Orta please contact us.