e had the pleasure to help a lovely couple organising their romantic scottish wedding on Lake Como.
Deborah and Philip
chose a very intimate wedding celebration with only their families.
The whole day was characterised by a strong feeling of love and sweetness, bride and groom with their families were so happy to be together! We were so pleased to share such an important day with them!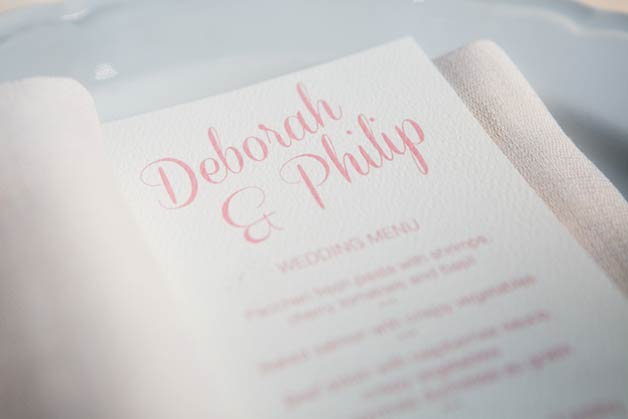 Scottish traditions and special Italian ingredients
Deborah and Philip's deep love for each other and for their families really moved us and we are so proud they chose us as their wedding planners on Lake Como!
They wished to blend Scottish traditions with some special Italian ingredients. Final result was a unique and magic one!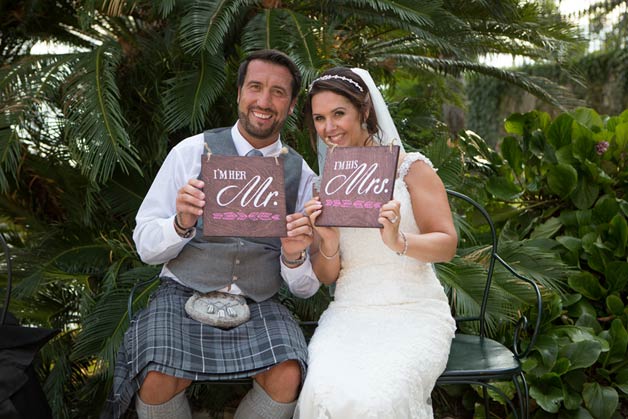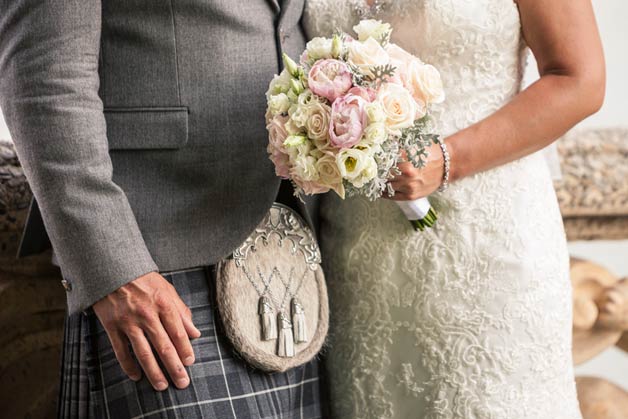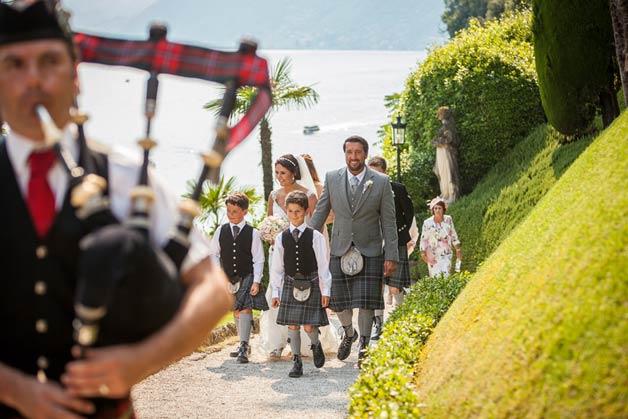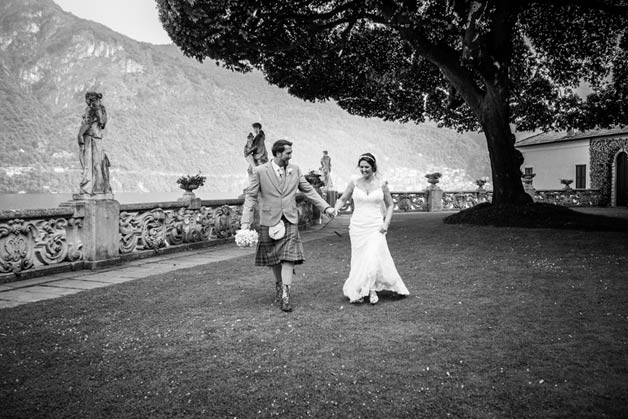 SOME UNFORGETTABLE MOMENTS BEFORE SAYING "I do" ON LAKE COMO
Our bride and groom and their guests enjoyed their staying in a wonderful Five Star hotel on Lake Como. Deborah and Philip had the possibility to share some very special moments getting ready before the ceremony with their families.
Bride welcome women of her family in her room with a wonderful gift: make-up and hairstyle for all of them. They spend some time relaxing all together before wedding ceremony!
Meanwhile, men were in Philip's room getting ready and dressing up in Scottish traditional kilt for this special occasion… it was a special and magic moment to share among father and sons!
Photographers Ivan Redaelli and Carlo Beccalli followed this wonderful family for the whole day, catching unforgettable moments and all the romantic details of their wedding on Lake Como.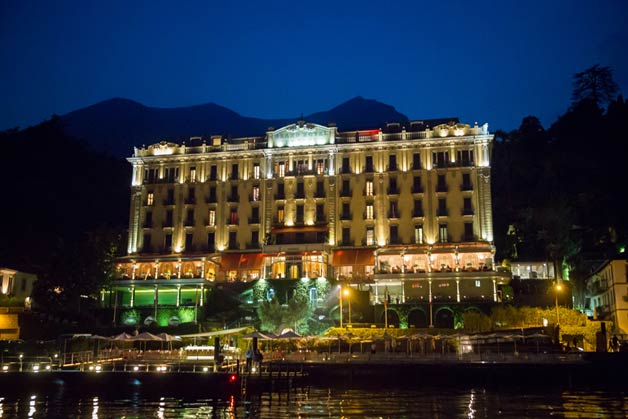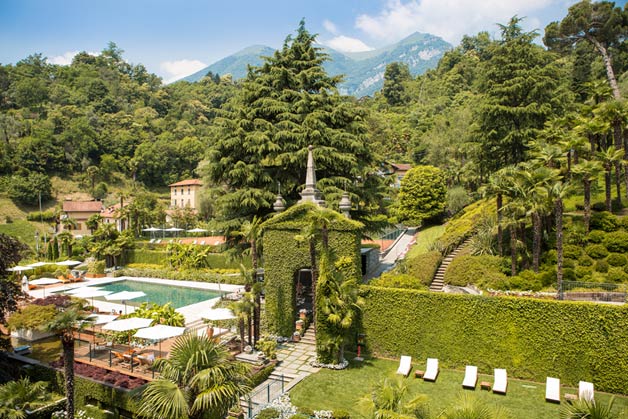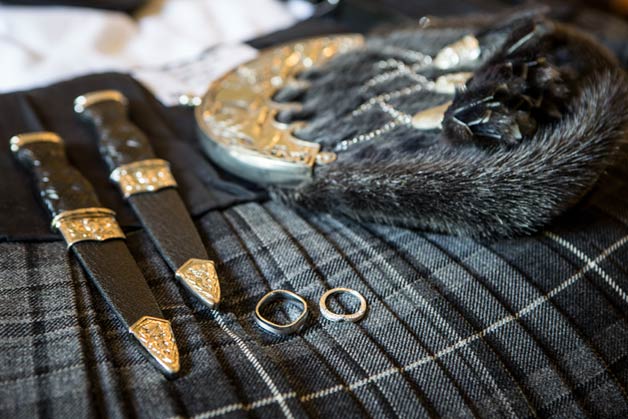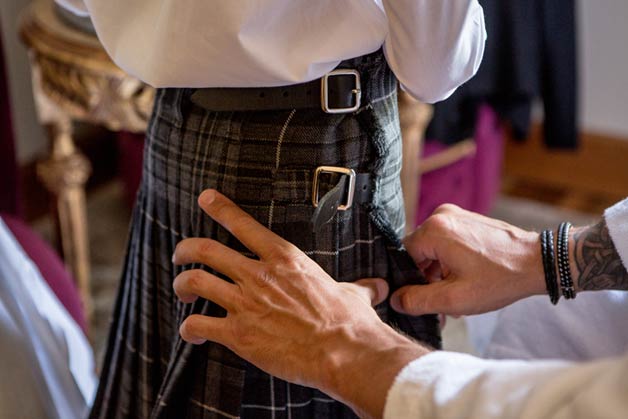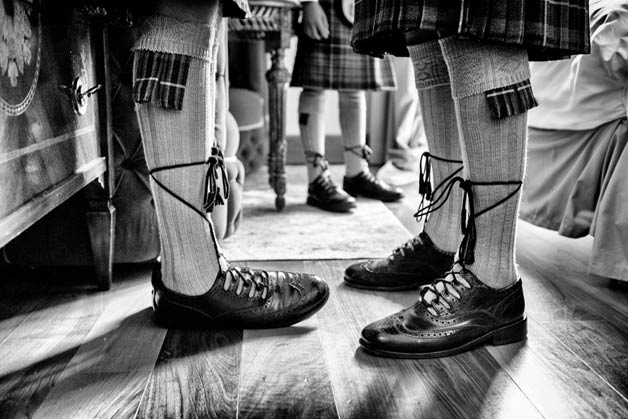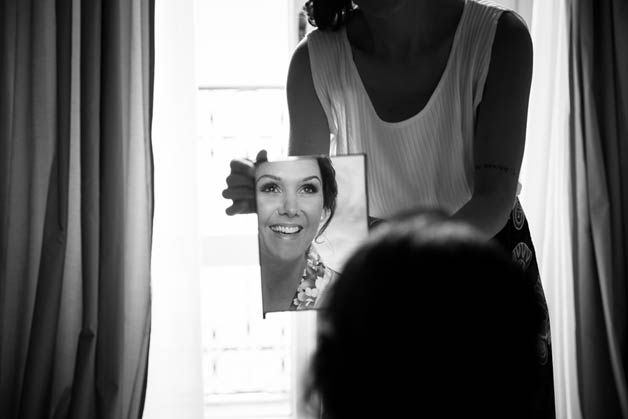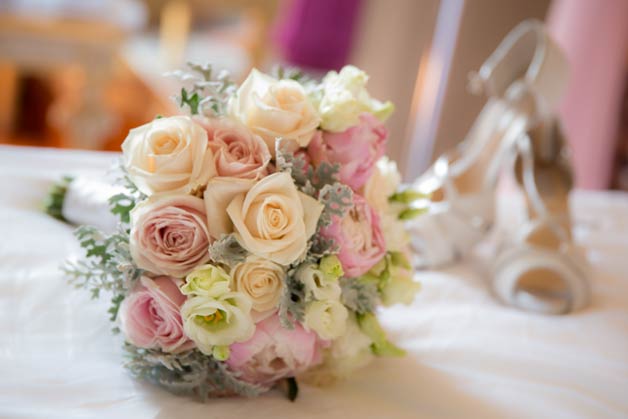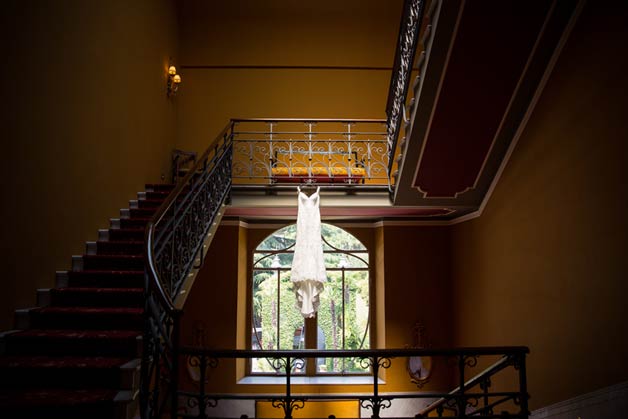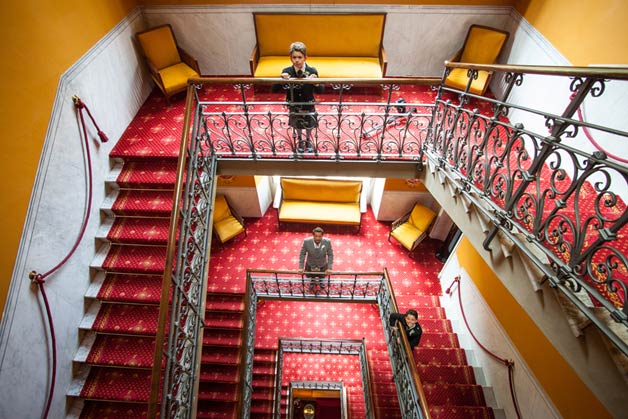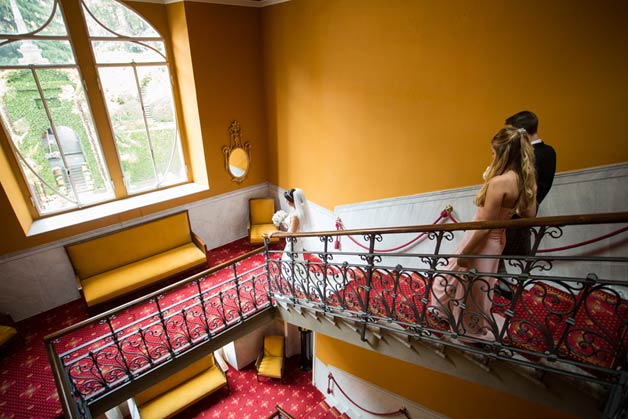 A ROMANTIC CEREMONY IN A BREATHTAKING VENUE ON LAKE COMO
Deborah and Philip chose Villa del Balbianello as wonderful frame for their wedding on Lake Como.
Groom and guests arrived a little before. Thy all waited for the bride, to come. Bride reached them at amazing Loggia Durini accompanied by a traditional Scottish bagpipe musician. We loved it!
Ceremony was touching and romantic, with harp and violin as background music. Beautiful peonies, roses and lysianthus amazingly decorated wedding venue overlooking Lake Como.
Newlyweds and their family enjoyed beautiful warm weather on Lake Como and a great tour in Villa Del Balbianello breathtaking corners. What a great spot for beautiful wedding shots!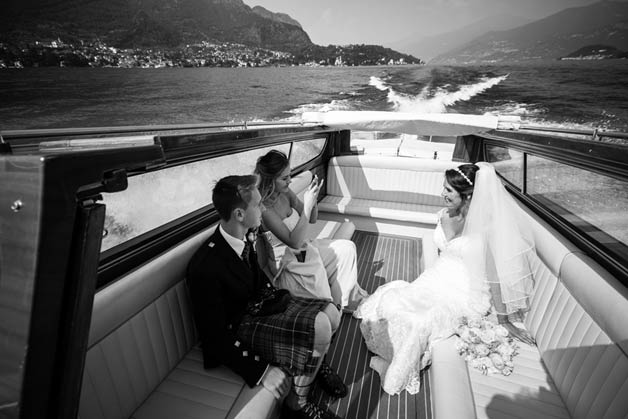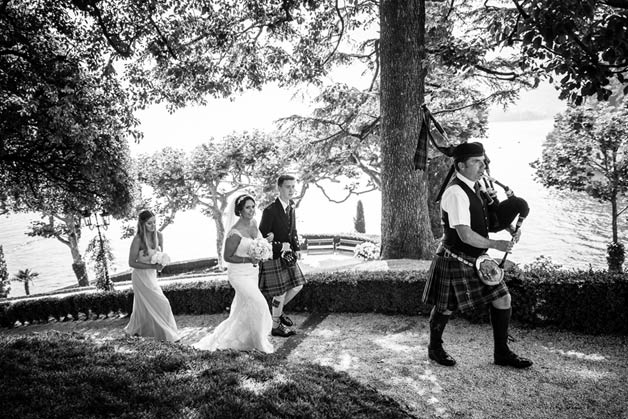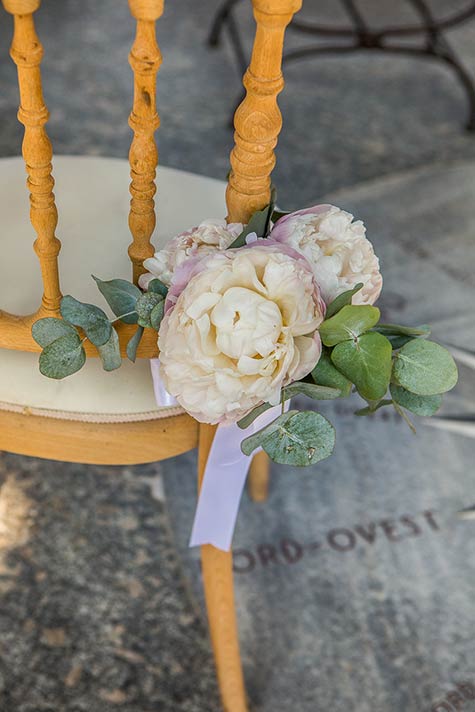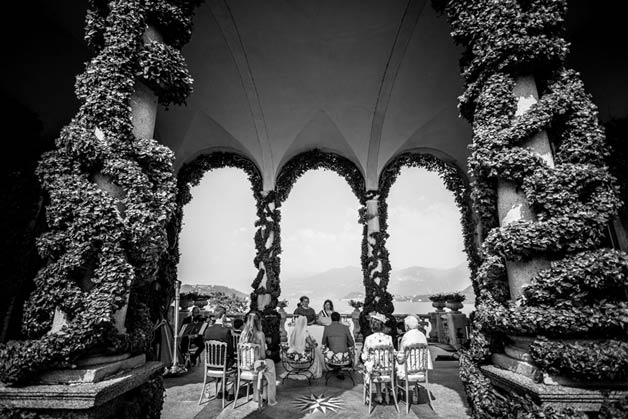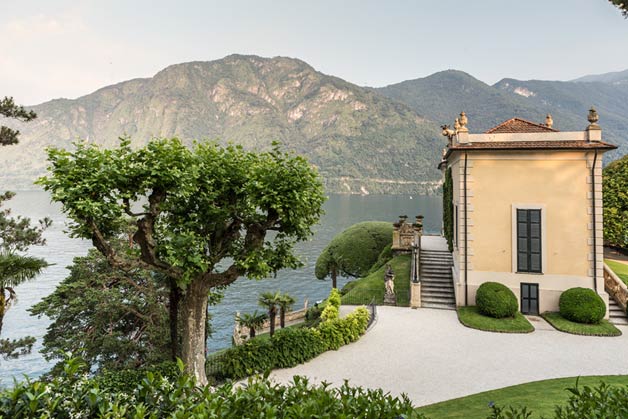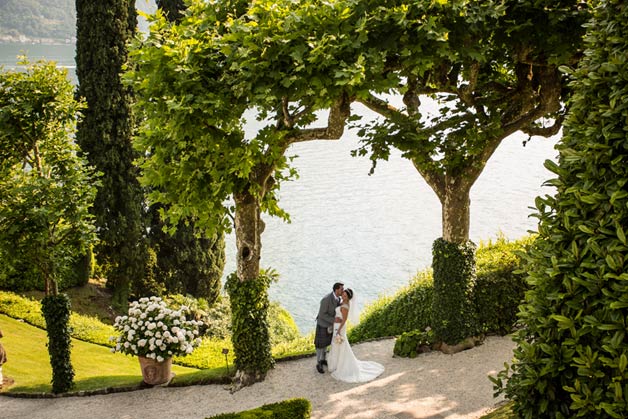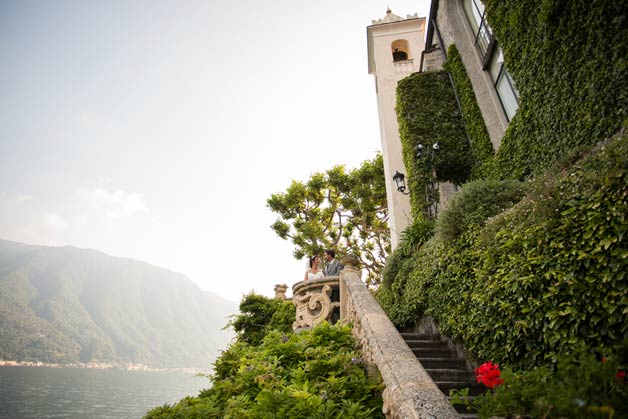 A rich aperitif and an intimate pleasant dinner with the fun participation of a magician concluded this special wedding day, on Lake Como where joy and love were the absolute main characters.