hen we are posting this post Summer goes towards the and so our wedding season and our
Just Married posts
. No worries! We still have a lot to tell you for September and October events but today we would love to tell you about our wonderful
weddings for August
. Our full summer weddings all over
Bella Italia
. We have some great events to tell you about on Lake Como, Lake Orta, Lake Maggiore, Piemonte Countrside, Venice, Apulia, Rome and Roman seaside.
Ready?
We start with August 3rd and Amy and Evan's wedding on Lake Orta.
Valentina and her Team followed the intimate event.
A pretty romantic civil ceremony at Villa Bossi with the romantic sound of an harp as background and a fun boat trip to follow for a small group of 9 people.
For their celebratory meal Amy and Even chose Ustaria Ca dal Rat who prepare for them a romantic table by the shores and a gourmand wedding celebratory meal.
Photos by Enrico Mocci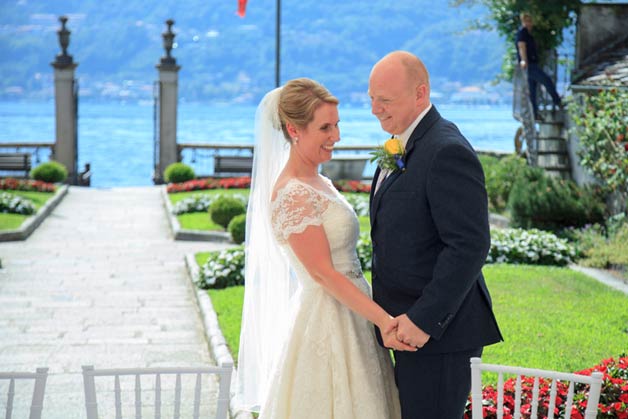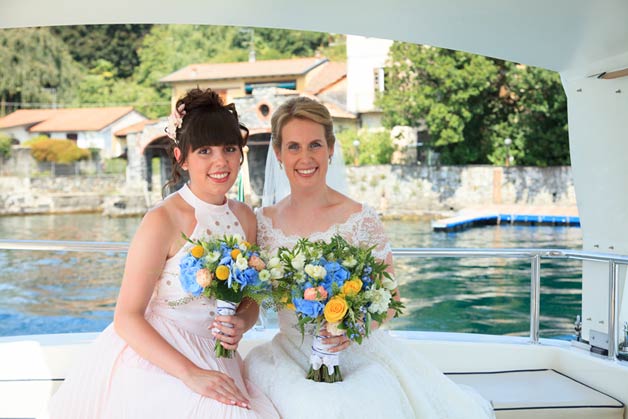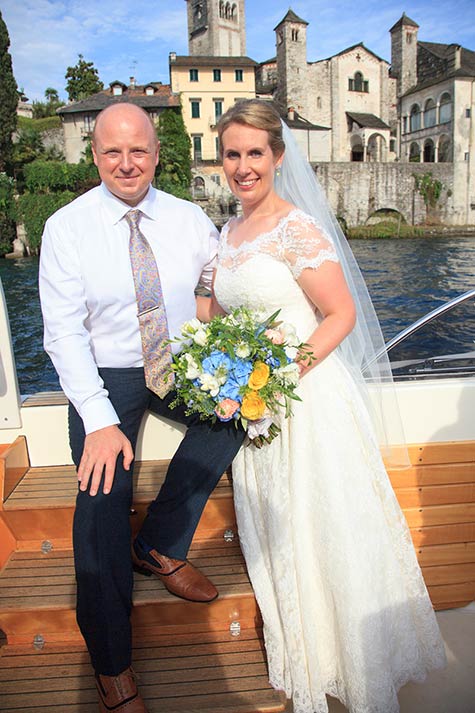 On August 5th Valentina and her Team followed Emma and Levi's wedding. A unique event… a Military wedding on Lake Orta. As the matter of fact Levi is a British Army Officer and he wore is wonderful uniform for the wedding, and same did his colleagues and friends who were invited at the wedding. Emma and Levi chose a religious ceremony at Maria Assunta Church in Orta with a fun boat trip on the Lake who lead all to Ustaria Ca dal rat for an aperitif by the shores. Reception to follow was planned at Hotel San Rocco. Emma gave a summer twist to her wedding decor adding lemons, yellow and blue flowers for her flowers and stationary. A day to remember for sure!
Photos by Pure White Photography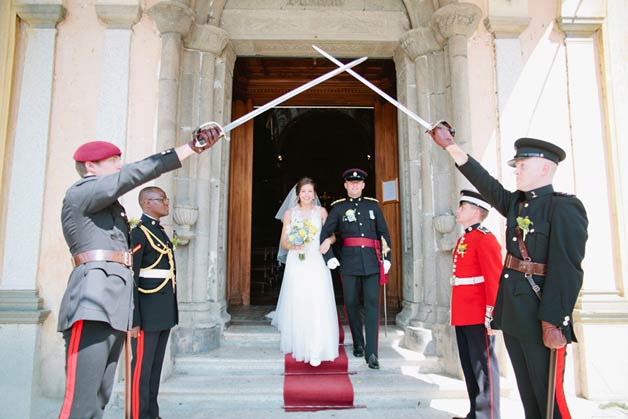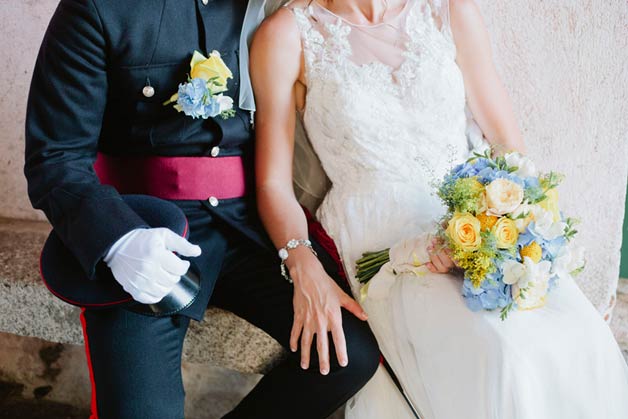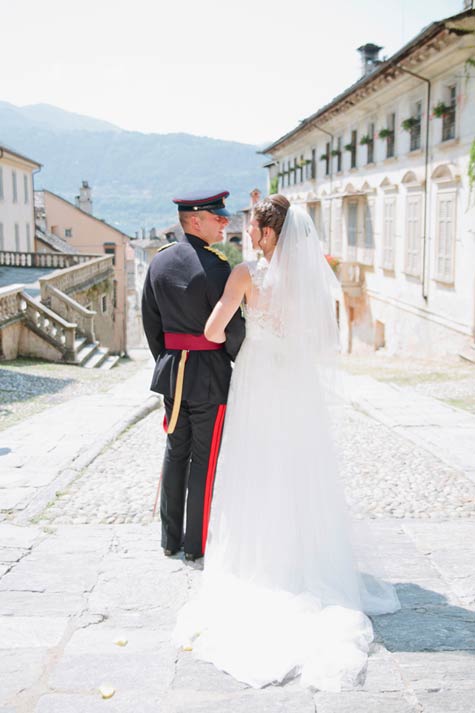 On August 8th Alessandra and Veronica followed a lovely wedding of a young English couple Isaac and Sharon's special day on Lake Como!
They tied the knot at Villa Cipressi in Varenna with a very intimate wedding. They invited only close relatives. The ceremony was simple but very romantic and even if they had some rain the final result was a wonderful happy day for all.
Photos by Davide Zanoni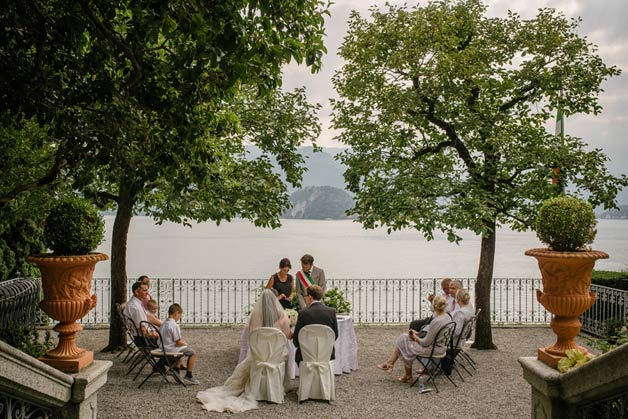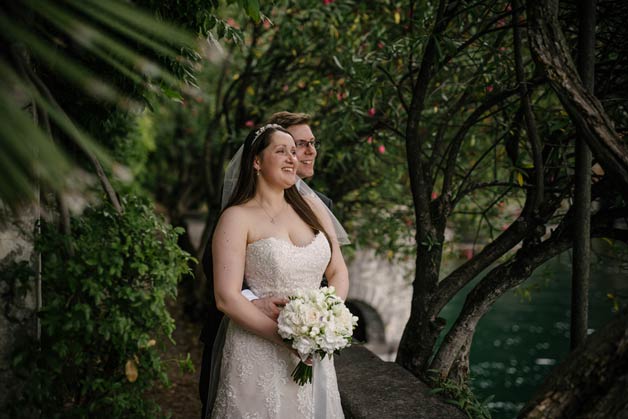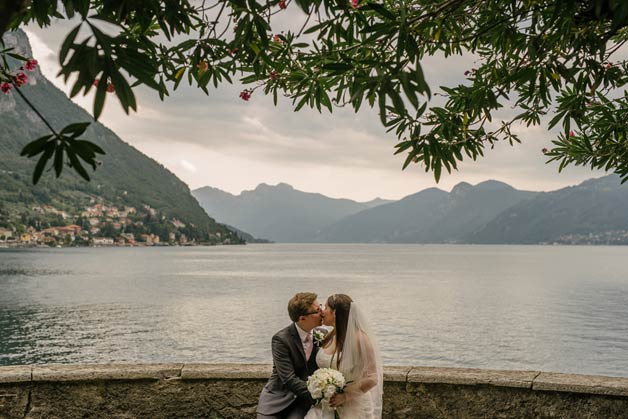 August 10th
we had two great events: we keep on staying on
Lake Como
for the first one and we move to
Rome
for the other one.
On Lake Como Alessandra and Veronica followed Danna and Trey's wedding.
A very intimate wedding at Villa del Balbianello. Bride and groom arrived to Villa del Balbianello by boat and after the ceremony they took the chance to have great photos in the gardens of the villa. Danna and Trey had an intimate reception to follow in a lovely restaurant by the shores of Lake Como. Long table for reception was beautifully decorated.
Photos by Davide Zanoni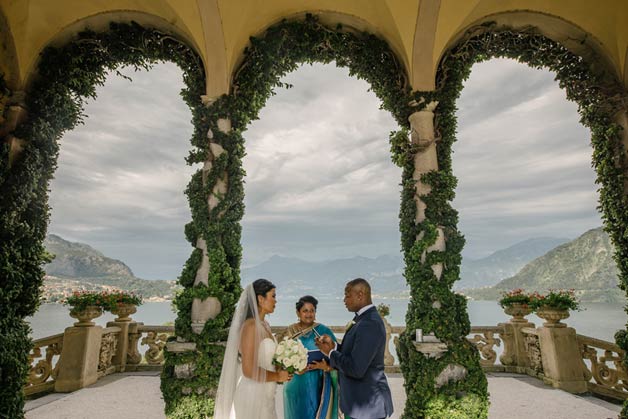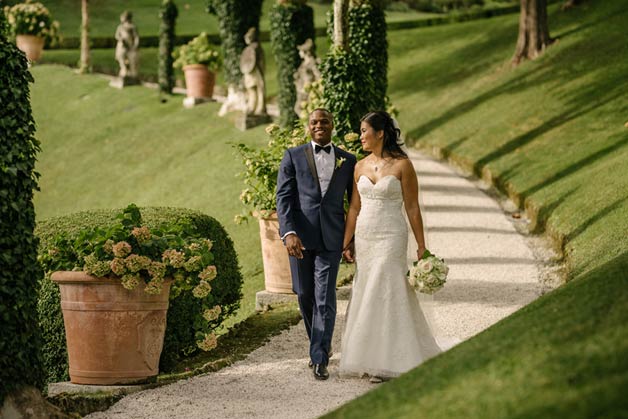 On the same day Stefania and her team followed a big
Jewish wedding in Rome
.
Evy and Laurent
cam down from France with all their 250 guests for a wonderful
Jewish wedding
in the
Great Synagogue in Rome
all decorated with white flowers for the occasion.
Wedding reception was planned in one of the most beautiful villas in Rome overlooking a fantastic skyline of the eternal city.
For the aperitif Evy and Laurent choose tropical flowers while for their reception a total white style again with fairy lights, coloured lights and even a light up logo on the floor of the villa. Just magic.
A great band played for the big group up to late at night.
Photos by
David Bastianoni
This wedding is also featured on
Italian Ethnic Wedding
partner site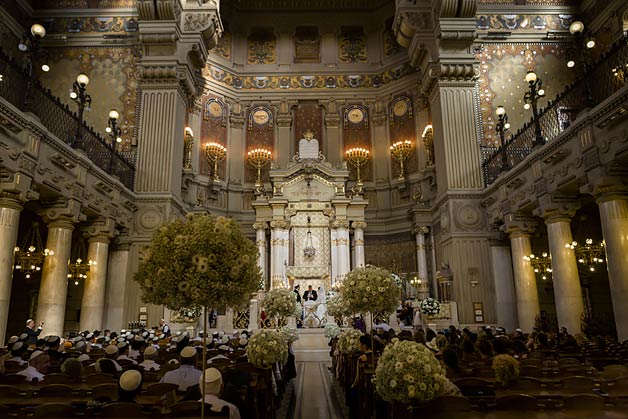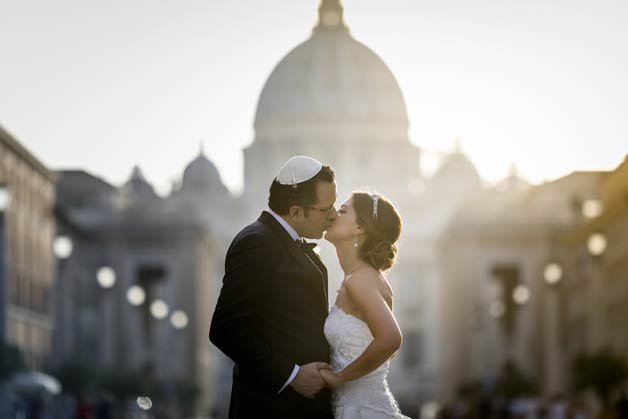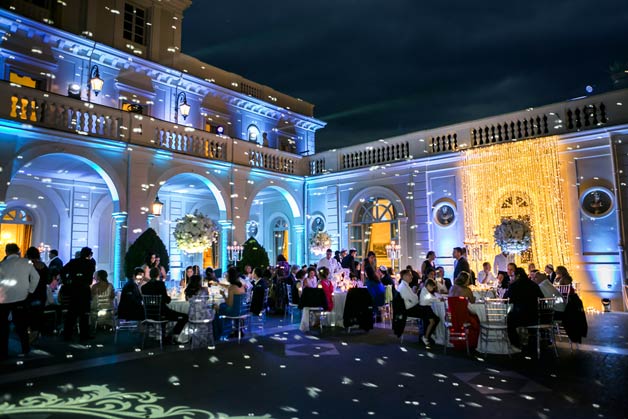 On August 11th Alessandra and Veronica followed another fantastic wedding on Lake Como: Rana and Amir's special day!
Another Ethnic wedding for our team. Rana and Amir came from US with their 250 guests to celebrate their Iranian wedding at Villa Erba on Lake Como.
Traditional Persian ceremony was planned inside the villa where Sofreh Adhd was set.
A violinist played some traditional music who accompanied the bride walking down the aisle and the ceremony.
At the reception to follow a famous American Dj played for the group up to late at night supported also by a great percussionist.
Photos by Cristiano Ostinelli
This wedding is also featured on Italian Ethnic Wedding partner site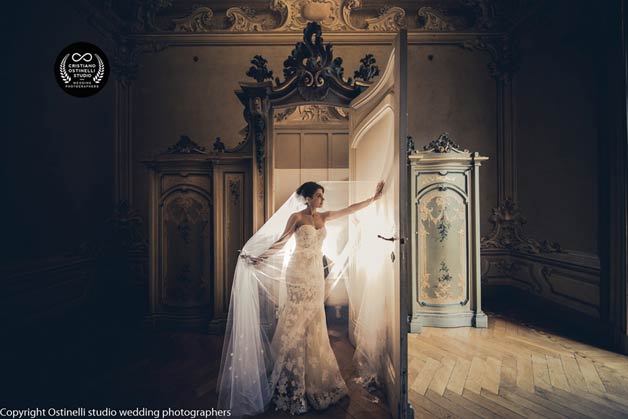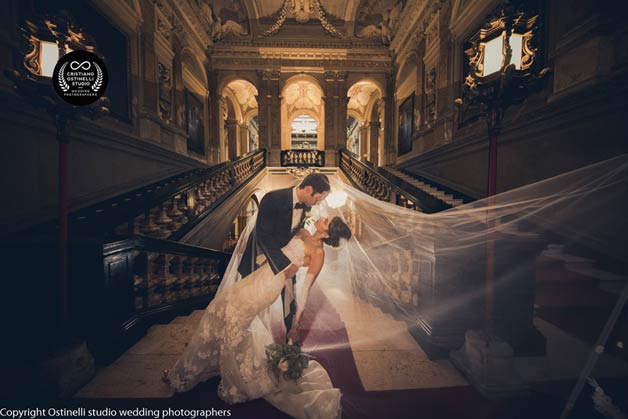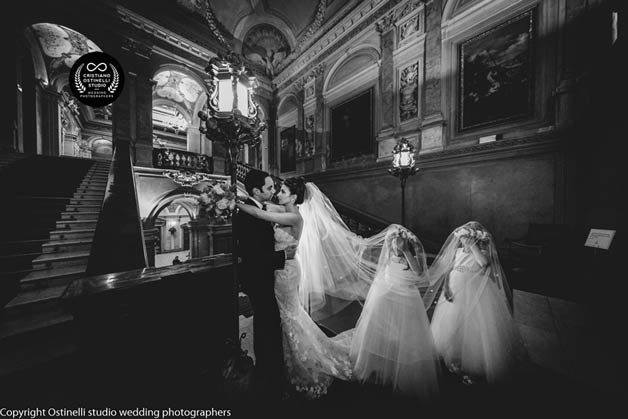 On August 12 we get back on Lake Orta for Francesca and Chris' wedding Valentina and her Team followed for us.
Francesca and Chris tied the knot in the church of Assunta inside the pretty village of Orta. After the ceremony a fun toast in the square with prosecco and Aperol Spritz and after a great boat trip the group reached Ustaria Ca dal Rat for the reception by the shores.
Francesca wanted some simple rustic flowers and some fun details such as the Polaroid corner for her reception. A pleasant and happy night on Lake Orta
Photos by Italian Wedding Company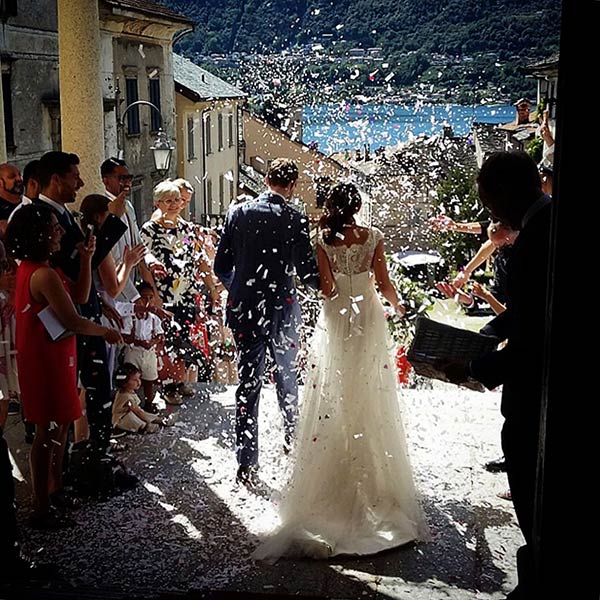 On August 16th the day after of famous Italian festivity of Ferragosto Katiuscia followed Rachel and Weston's wedding in Venice. We love Venice and so bride and groom did, it is just one of the most romantic city in the world.
Rachel and Weston came from US to get married in Venice with a symbolic blessing in a traditional Venetian palace just in front of Grand Canal. Amazing!
Photos by Cristiano Brizzi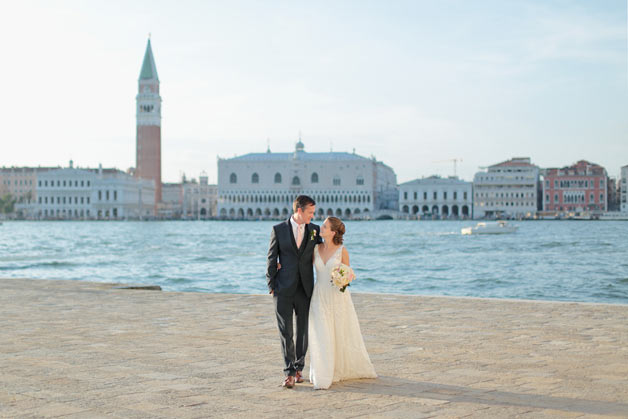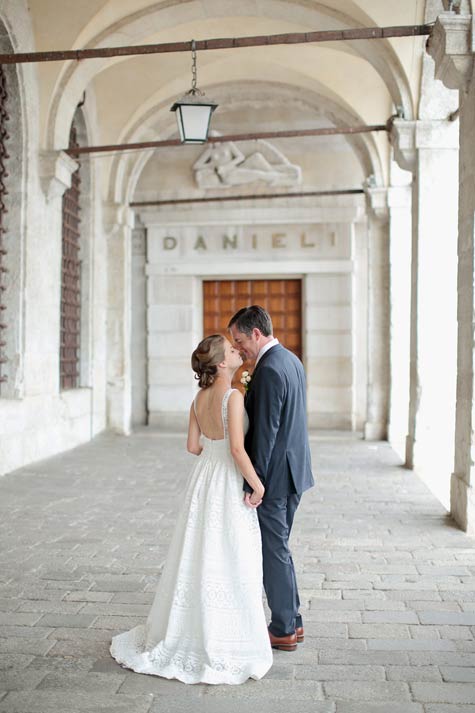 On August 19 Valentina and her team moved to Piemonte Countryside – Langhe for Marie-Juli and Davy's wedding. Bride and groom are Belgian but bride lived in Piemonte Countryside for a while so they chose to tie the knot here.
Civil ceremony was planned inside the Castle of Grinzane Cavour village in the heart of Langhe vineyards hills. After the ceremony Marie-Julie and Davy took the chance to have some great shots in the vines and then they reached their guest in a lovely restaurant overlooking the hills of Langhe for their reception.
Romantic Bohemian style flower decorations for the wedding and for Marie-Julie who also wore a flower crown. She was just stunning!
Photos by Pure White Photography
This wedding is also featured on Italian Country Wedding partner site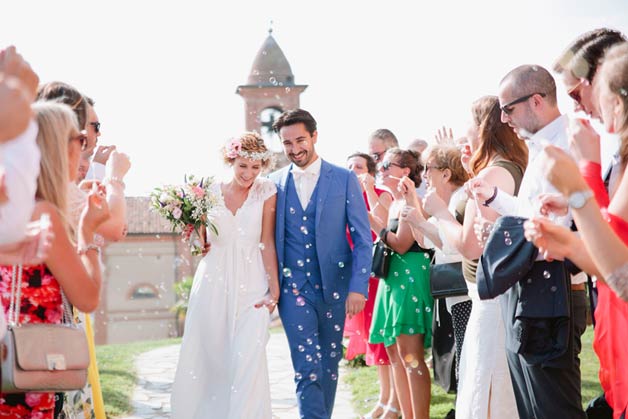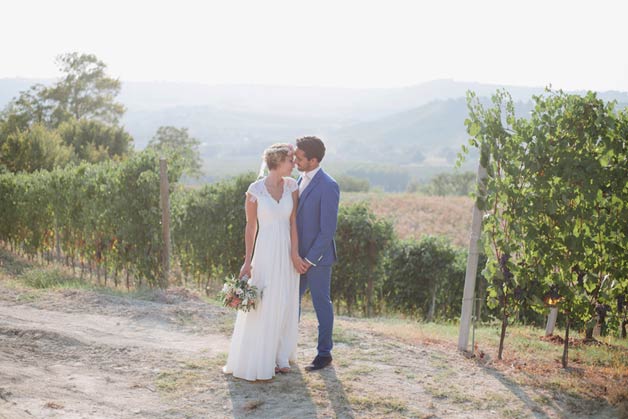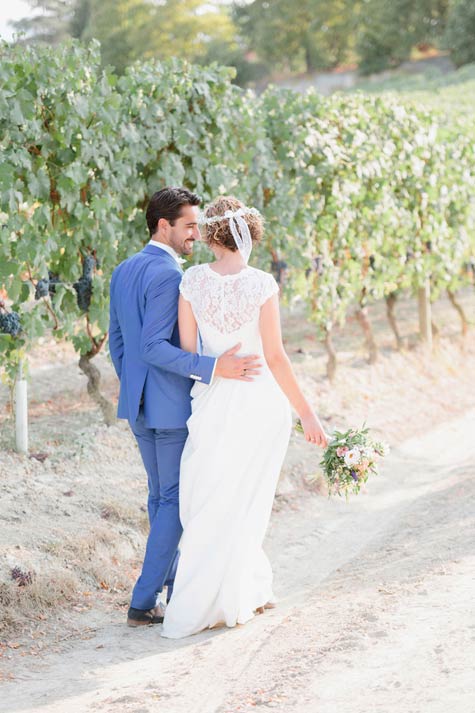 We travel all Southern Italy for Jessica and Maurizio's wedding on 25th August that Apulia team made up of Michela, Michela and Emanuela followed for us.
Another big August wedding of 190 guests!
Bride and groom tied the knot in a country church in Selva di Fasano close by Brindisi, bride arrived on a vintage white car where there were six bridesmaids waiting for her.
After the ceremony the group moved to a fairy tale castle for an enchanting wedding reception.
Two long tables in a U shape fully decorated with English roses, peonies and dahlias for a fantastic dinner. Hand made wooden candelabra and Apulia "pumi" (traditional Apulia ceramics) did the rest.
A great band made all dance up to late at night!
Photos by Francesco Gravina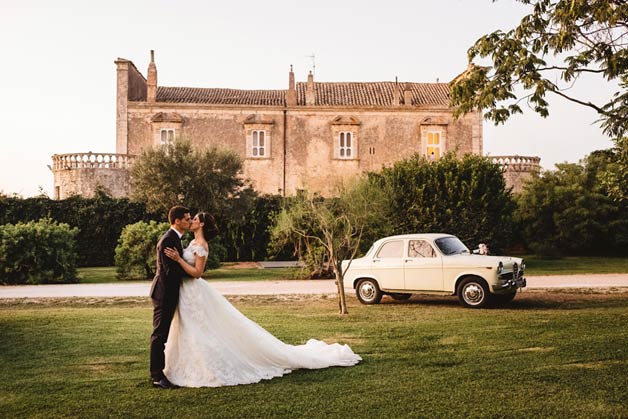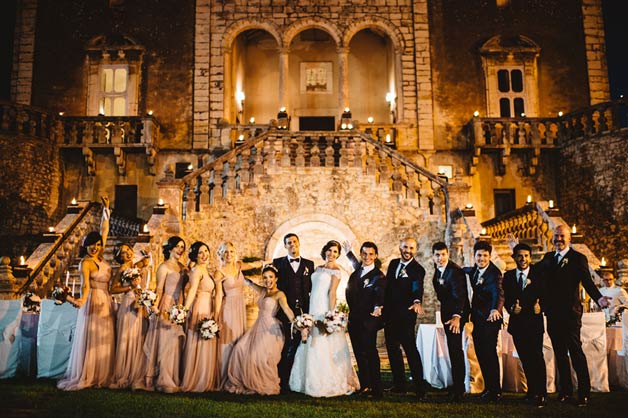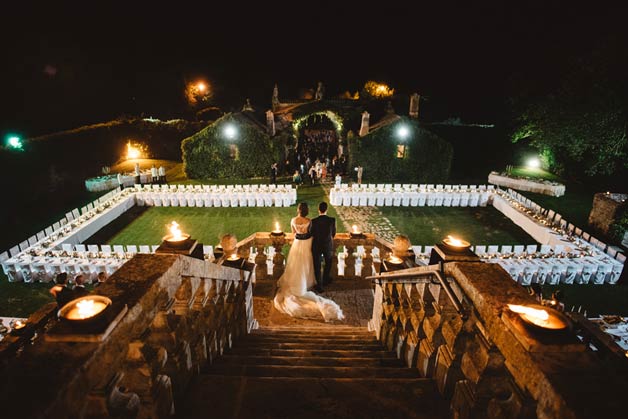 Last days of August were very busy for our team many weddings for all all over the country.
We start with two weddings on Piemonte Lakes on 26th August.
La Piccola Selva Floral designer followed for us Claudia and Andrea's wedding. A wedding on two lakes! Ceremony was planned at the church of Sacro Monte in Ghiffa overlooking Lake Maggiore and for their reception they chose Ristorante Piccolo Lago on Lake Mergozzo – a small lake between Lake Orta and Lake Maggiore.
Paola from La Piccola Selva Floral designer created for them ball shaped composition made of of gypsophila, roses and hydrangeas and for the wedding reception centrepieces small bouquets of gypsophila and roses in pretty glass carafes.
Photos by Stefania Masi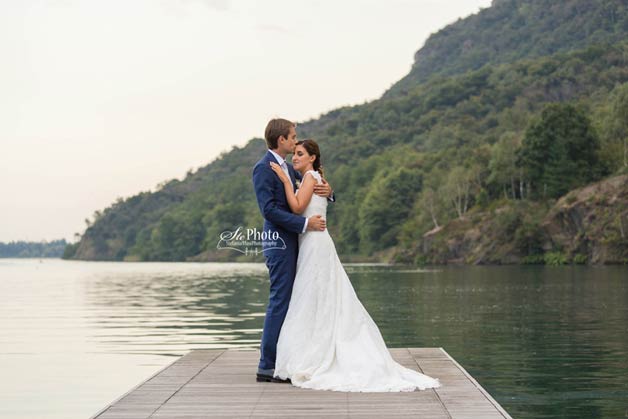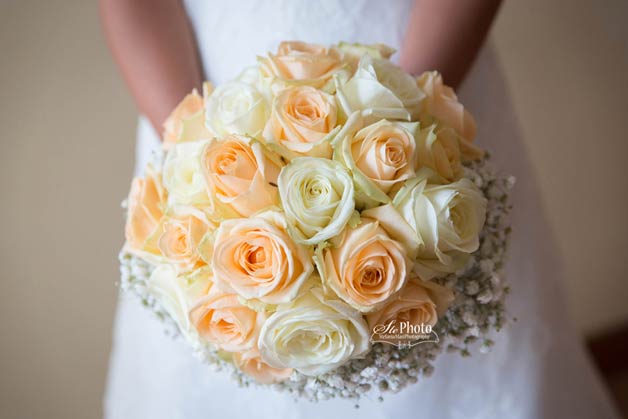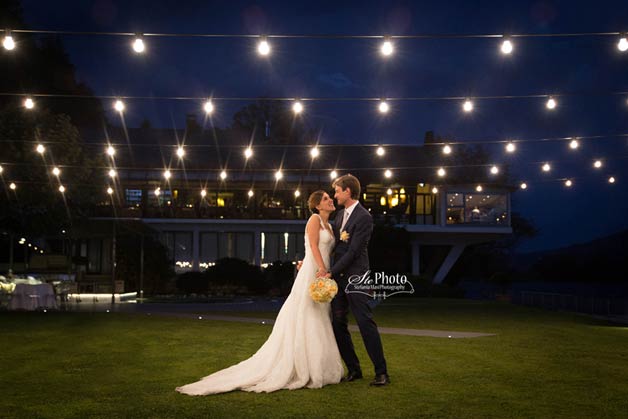 On the same day Valentina and her team followed Michelle and Stephen's wedding on Lake Maggiore.
Ceremony was planned in he grounds of Grand Hotel Iles de Borromee in a special garden just facing the Lake. An amazing frame for a wedding all decorated with white decors and romantic pink flowers.
Reception to follow was planned inside the stunning room of Grand Hotel Iles de Borromee decorated with coloured lights and all vases with dusk pink roses.
Party went on up to later at night in the rooms of the Hotel with lots of music and fun.
Photos by Independent Pictures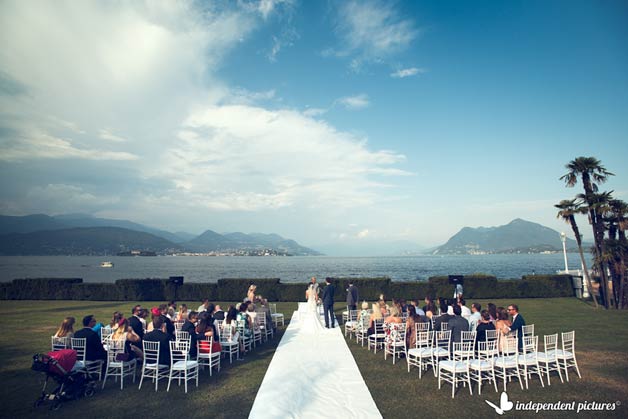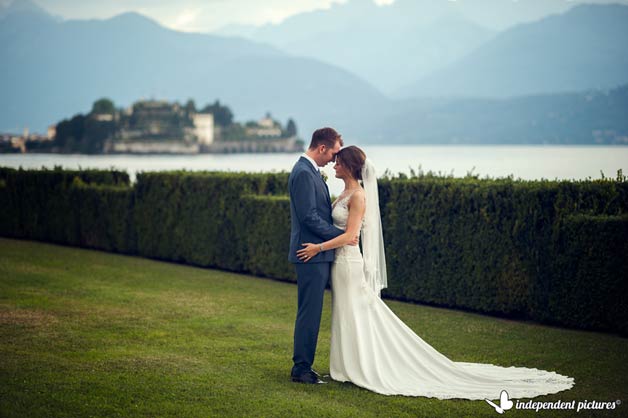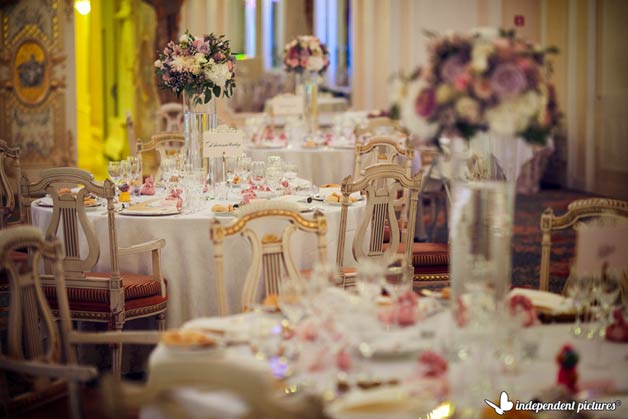 On August 27th Stefania and her team followed two events in Rome area.
The first one was Jonatan and Julia's Jewish wedding in Rome.
Bride and groom wanted a Jewish wedding outdoor in the gardens of Villa Miani at the presence of all their 230 guests who came from France for the event.
Reception to follow was planned in the grounds of the villa overlooking fantastic view over Rome skyline. Decor was total white with crystal details.
A fantastic band created a fun and exciting atmosphere everybody loved!
Photos by Vinicio Ferri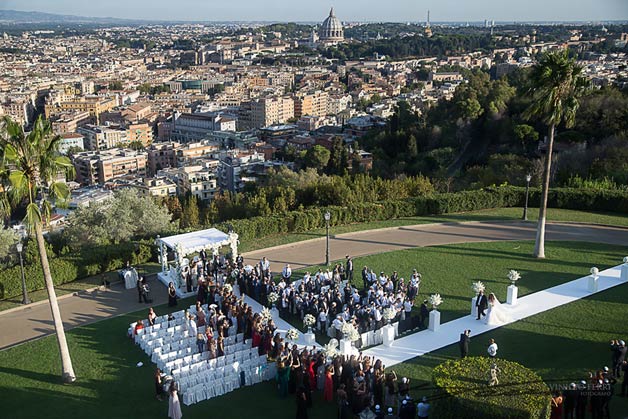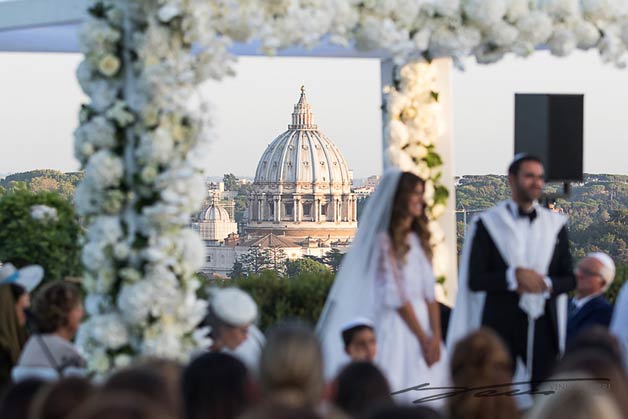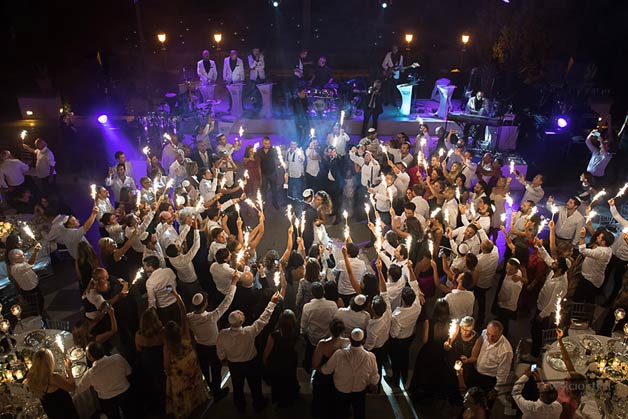 On the same day Stefania and her Team followed also Camilla and Sverre's wedding at Santa Marinella Castle. A big Norwegian group to celebrant such an happy day.
Protestant ceremony was planned inside the court of the Castle and the lovely aperitif was arranged in the lawn overlooking the sea. Bride and groom and bridal party took also the chance to have some wedding photos by the seashore.
Reception to follow was planned in the pavilion of the Castle and wedding cake cut and dances over the terrace overlooking the sea and Santa Marinella shores. A great party for all!
Photos by Alessandro Zingone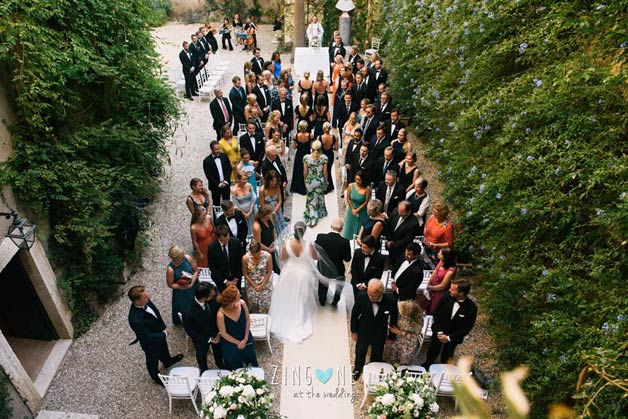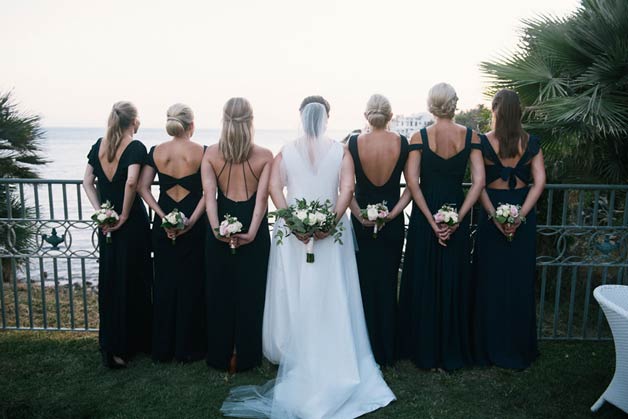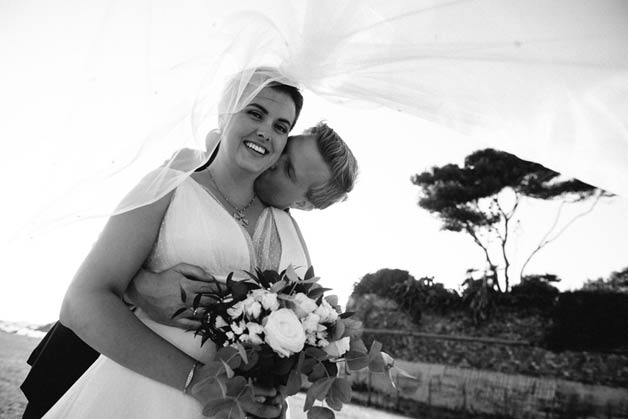 La Piccola Selva Floral designer
followed for us on
29th August
.
Debora and Matteo's tied the knot on Lake Orta
.
Roman Catholic wedding ceremony
was planned in the pretty country style
church of Madonna di Luzzara
close by the lake among pines and birches. A prefect frame for a romantic wedding!
Reception was planned at
Hotel San Rocco
over the terrace overlooking
St. Julius Island
.
Photos by
Manuela Lovo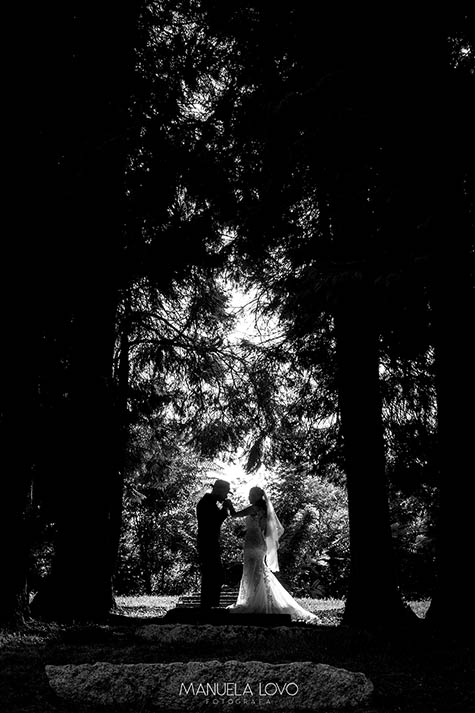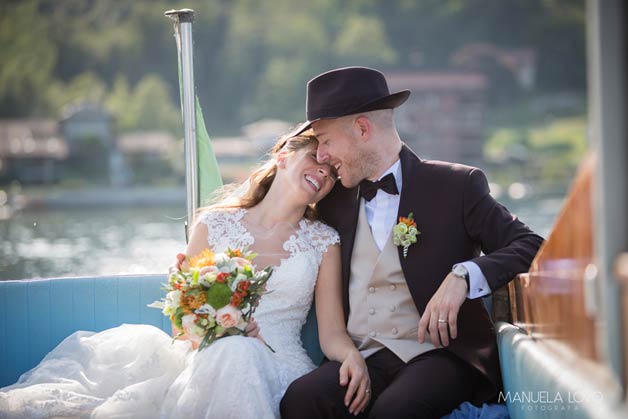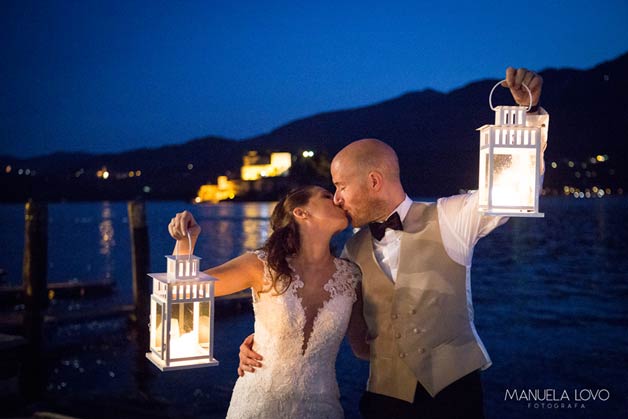 We are getting closer to the end of our 2017 wedding season. We still have some weddings to go that we will love to tell you so stay tuned. In the meanwhile once again thanks to all our bride and groom who chose us for their wedding in Italy, for professionals who helped us to create such beautiful events and to our Team for great support and work.
See you soon for more enchanting weddings!