bout a year ago I had the pleasure to plan
Kia and Riccardo's wedding on Lake Maggiore
.
This lovely experience led me to win the
award for Special Photo contest
at
Belief International Wedding Planners Award 5th Edition
.
A wonderful reward for my work and photographers who shot the pictures
Ordine della Giarrettiera
.
I'm so happy to share it with them.
Belief IWP
is a very special group made of a wide number of
International Planners
. We are happy and proud to be part of this community as a team and of course I was very happy to receive the award.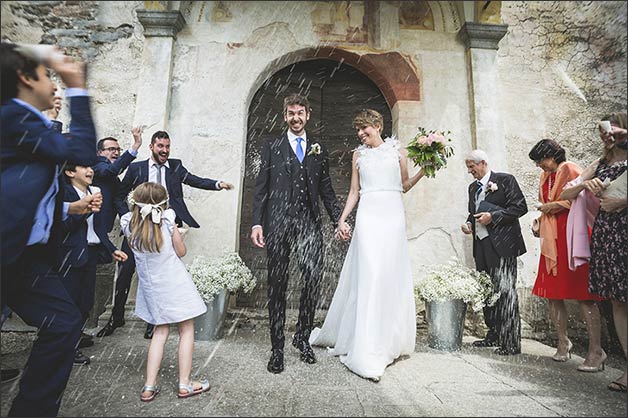 The moment portrayed in the photo is an iconic moment in all traditional Italian weddings.
In Italian weddings guests go out of the church before the couple. They all wait for them with rice in their hand and once couple gets out of the church door the toss them with rice.
It is a wish of good luck and prosperity and the iconic photo never miss in an Italian wedding!
Getting ready overlooking Lake Maggiore
Kia and Riccardo
are two wonderful guys. Kia is
Swedish
and Riccardo is
Italian
. She is very sweet and beautiful and Riccardo is very handsome this make them a wonderful couple.
They chose Lake Maggiore as Riccardo's family have an
holiday home
here with a stunning view over the Lake.
This is where they got ready on their special day.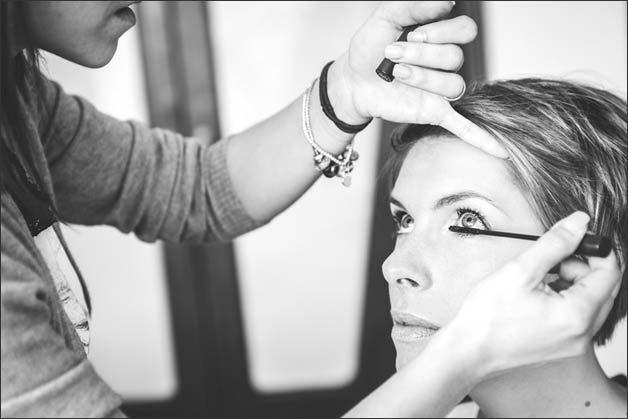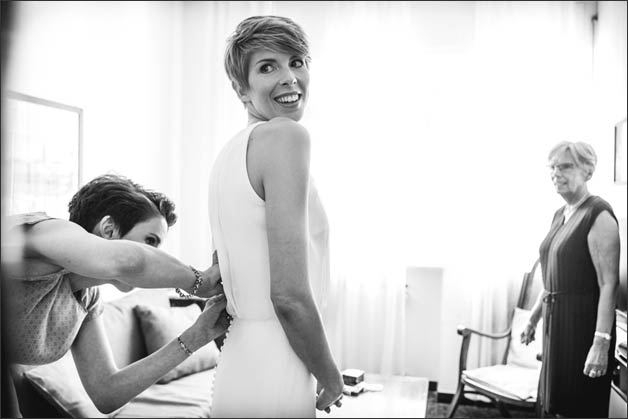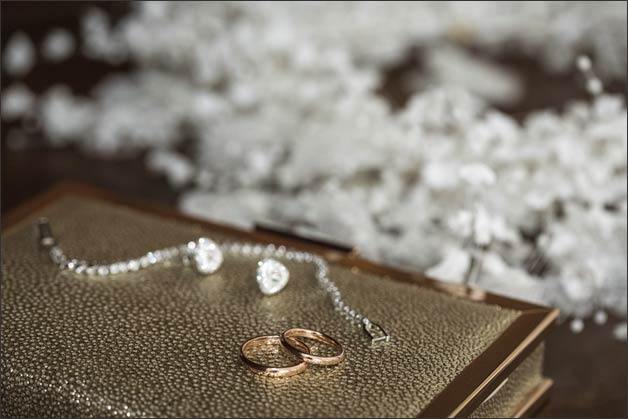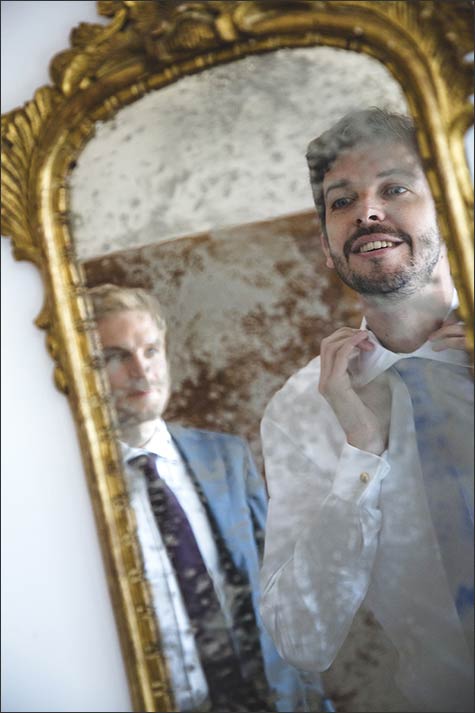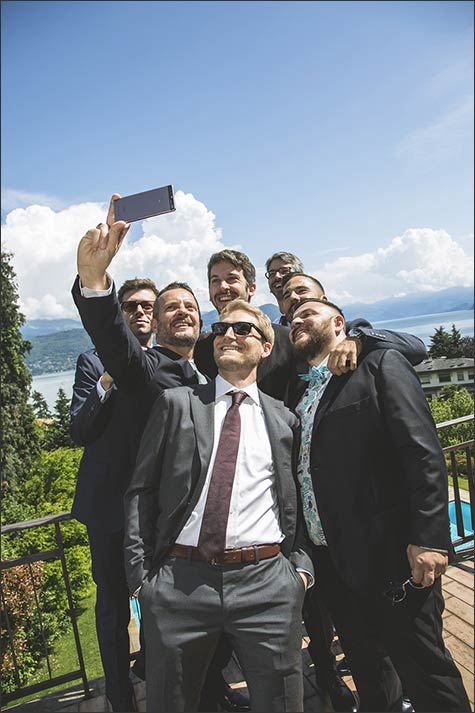 A Roman Catholic Ceremony in an Ancient Church overlooking Lake Maggiore
Kia and Riccardo opted for a romantic little church above the hills of Lake Maggiore for their Roman Catholic wedding. They chose old church of Belgirate (Chiesa Vecchia di Belgirate).
We already spoke about this pretty church in another post of ours on our pages.
It is located in Belgirate village not far from Stresa, on top of a hill with a stunning view over the Lake. It is not wide but cosy and with wonderful frescoes on the ceiling.
Surely a great choice for a romantic Roman Catholic Ceremony on Lake Maggiore.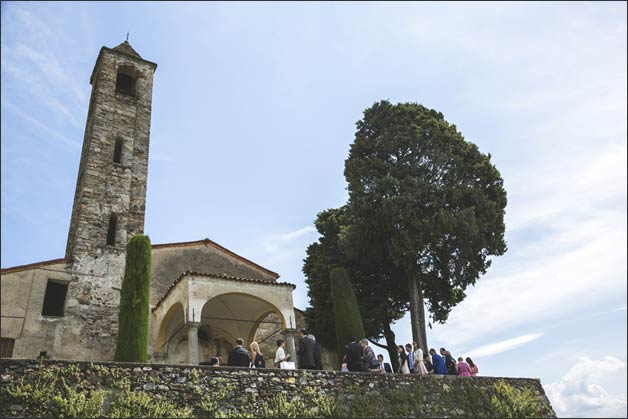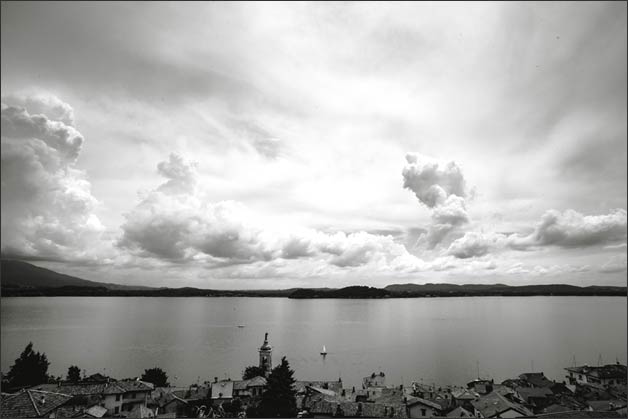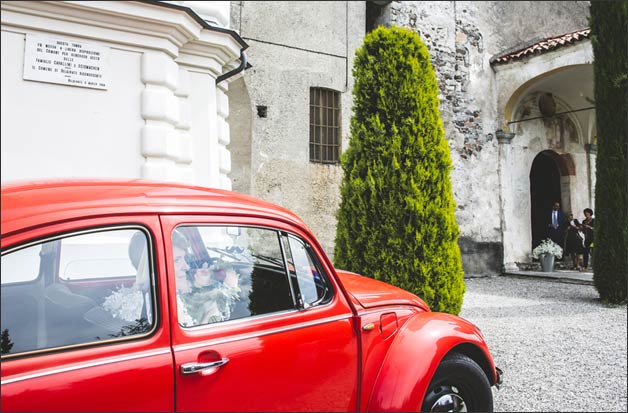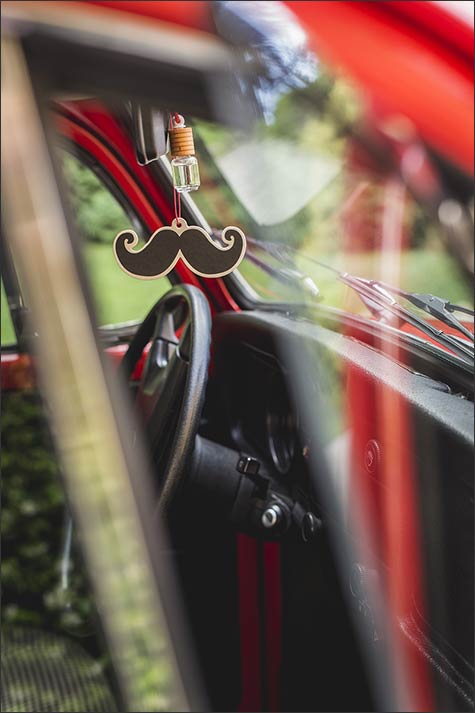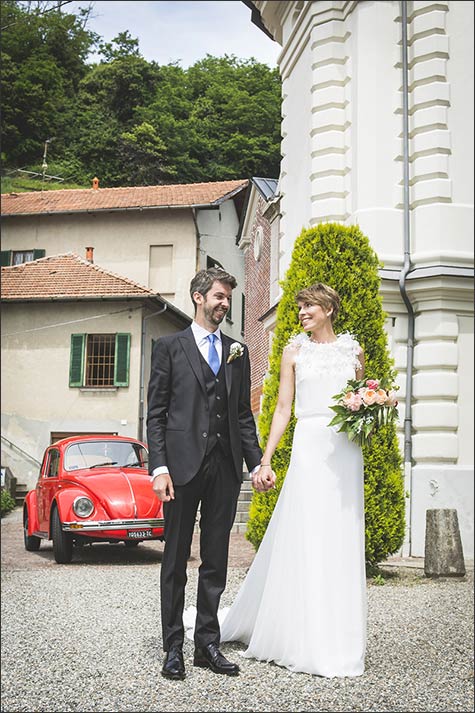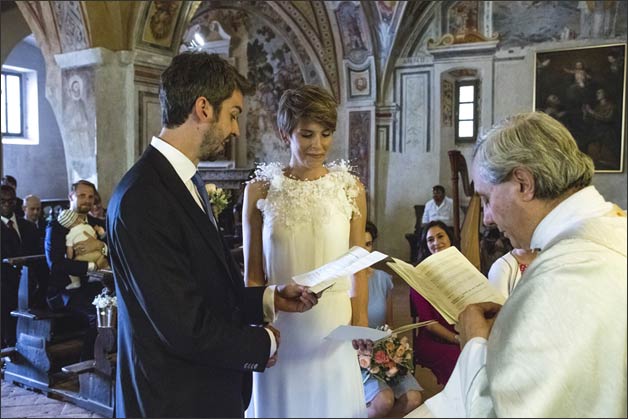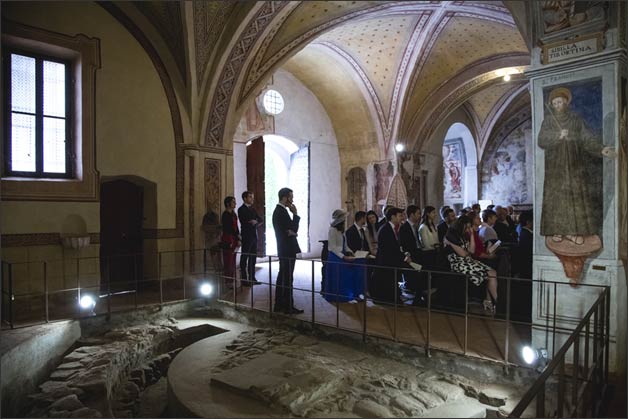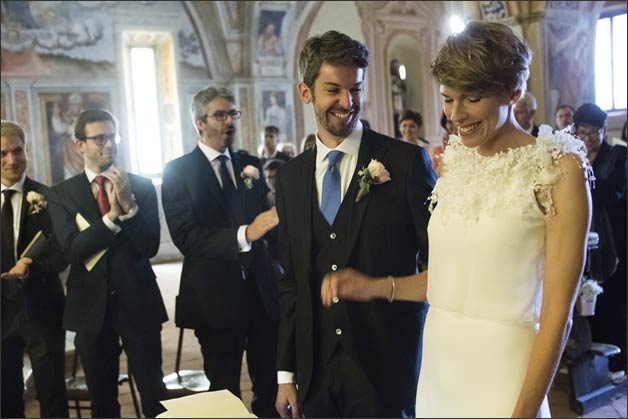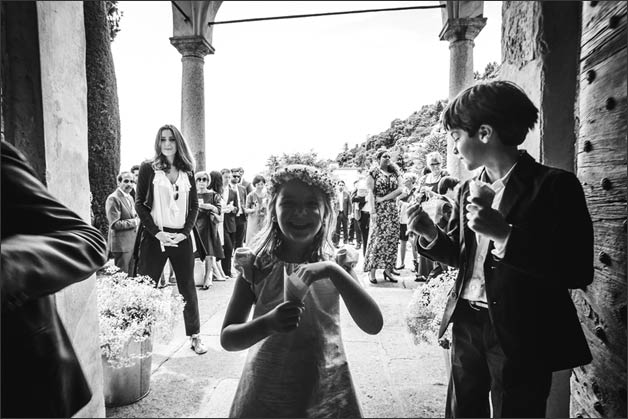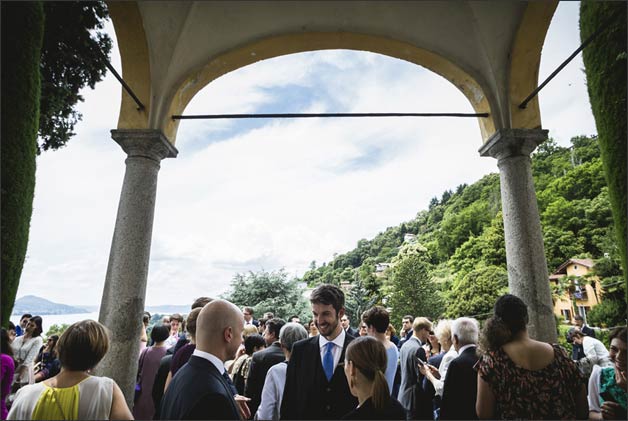 Kia and Riccardo had a morning wedding following Italian tradition with a lunch reception to follow.

A fun yet chic reception in a Villa in Stresa
For their reception Kia and Riccardo chose a Villa in Stresa.
It is a brand new choice for us as we did not plan many weddings here. Villa just opened couple of years ago to wedding parties and it hosts many Italian weddings.
In this occasion we were happy to be there for a destination wedding with people coming from all over the world.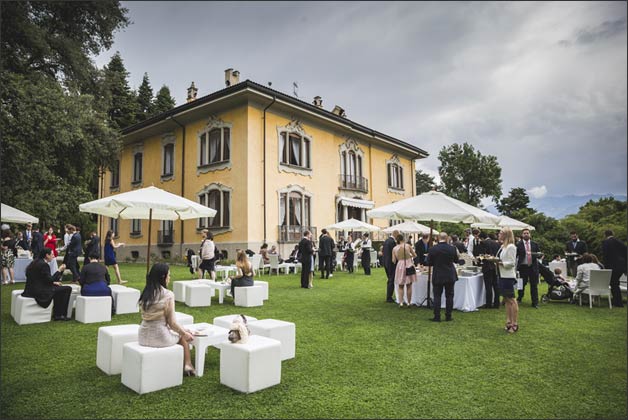 The villa is located in Stresa on its hills. It is not on its shores but overlooks the village.
It has a wide garden where Kia and Riccardo set their aperitif at their arrival.
There was great music playing for the aperitif to welcome guests.
Aperitif was full of little treats for bride and groom and their guests.
Kia and Riccardo set the their table plan under a big tree at the entrance of the villa. We loved it.
Then we planned a fun photo booth under an iron gazebo in the garden and some lounge space with garden games on the other side of the lawn.
Everybody had a great time.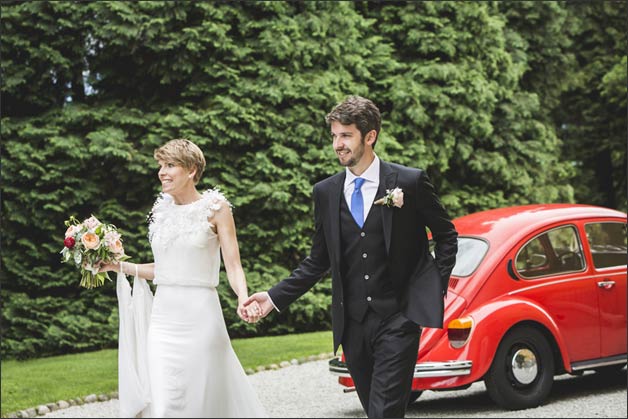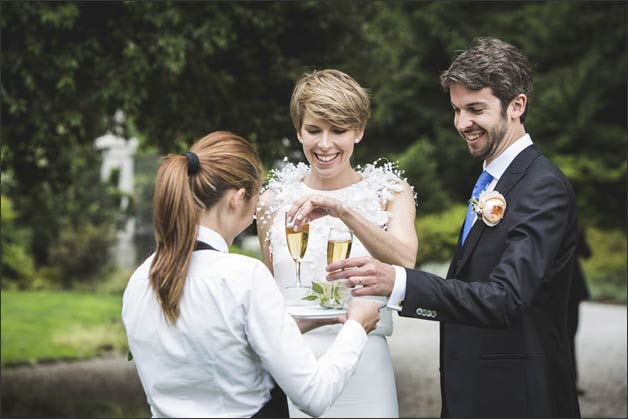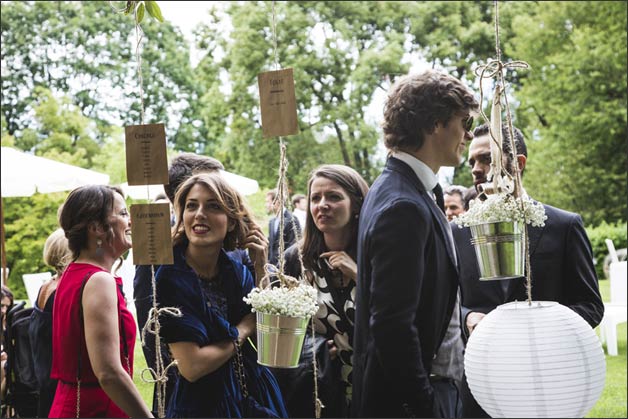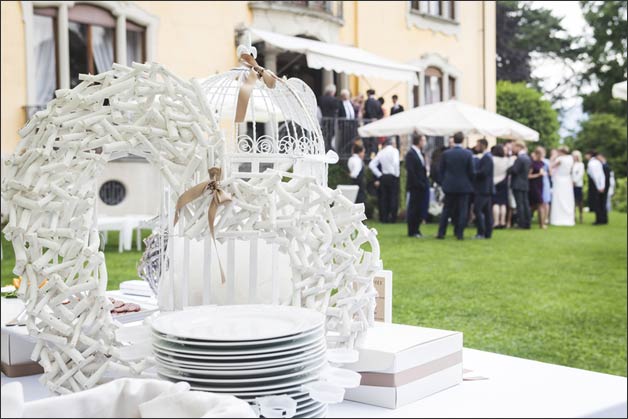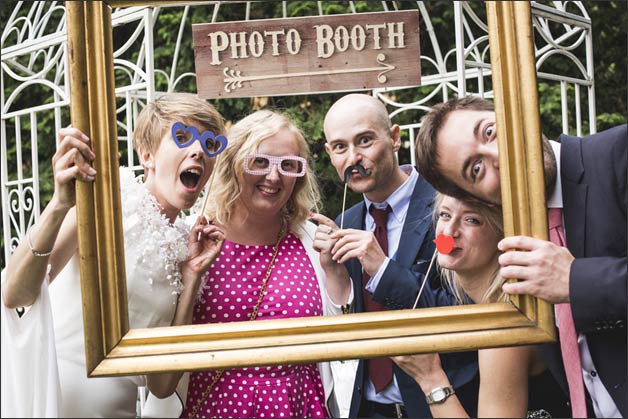 Style Kia opted for was a country chic decor. She loved loose greenery and white and pale pink flowers with touches of wooden details as the wedding signs in the garden, logs under the compositions on the table and little easels for other wedding signs inside the villa.
Kia designed herself her wedding stationary and the final result was just great!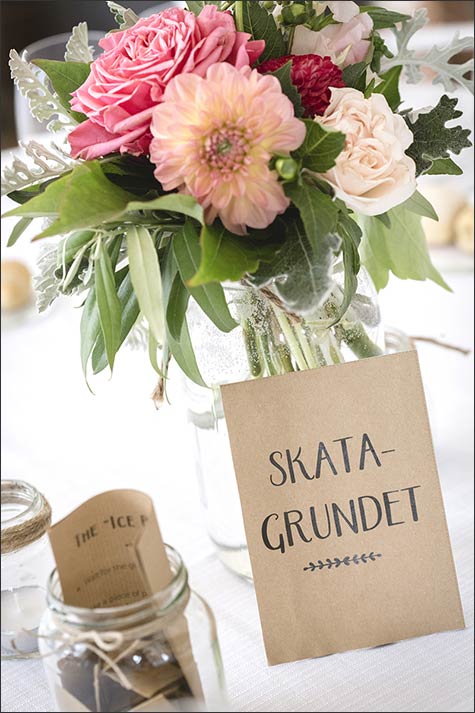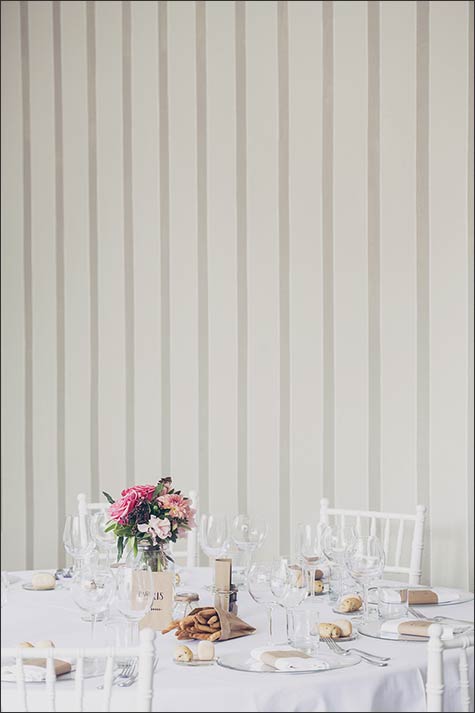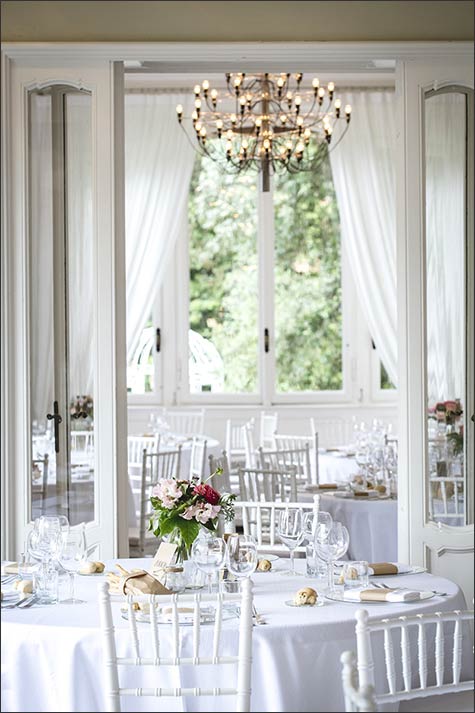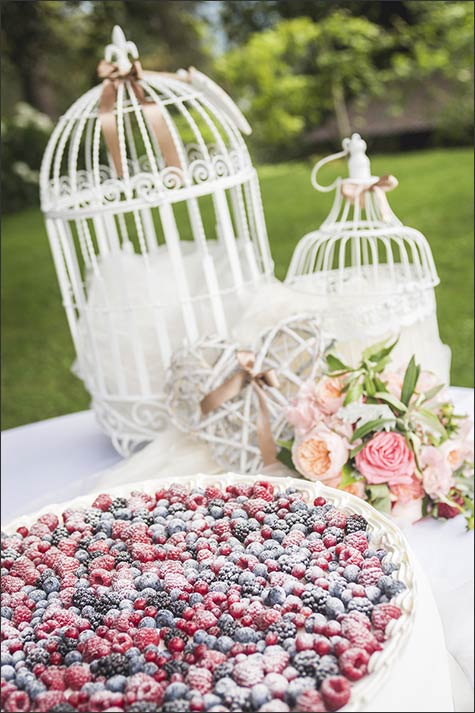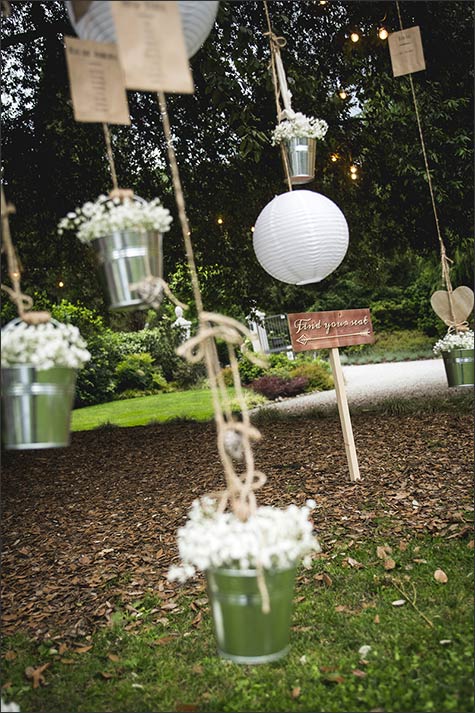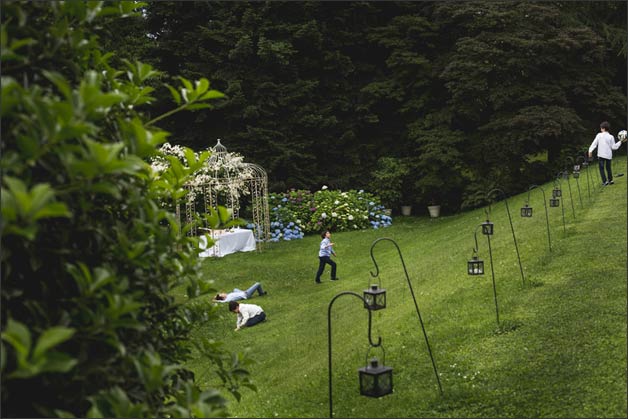 Riccardo and Kia had a day reception with a rich lunch for all guests as Italian tradition wants.
It was planned inside the wide rooms of the villa on the ground floor, where everybody tasted a great menu accompanied with wonderful Italian wines.

Cutting the wedding cake and a great party for all!
At the end of the meal Riccardo and Kia gave their wedding favours to all guests: small jars of local honey as a sweet treat for all.
We were then ready for the cutting of the wedding cake and the party could start!
For the party the whole group moved on the first floor of the villa where a dj danced the evening away going on up to later at night.
A all day party for all that nobody will forget!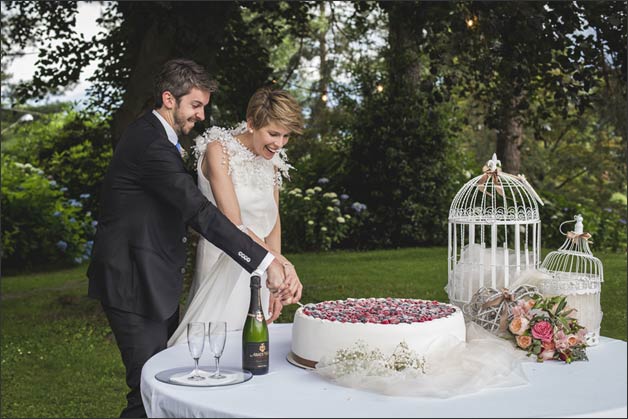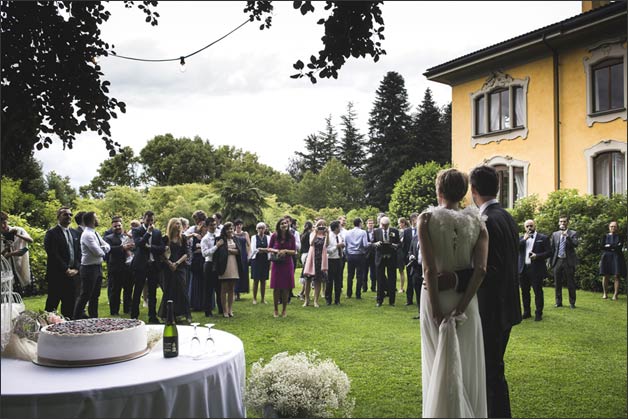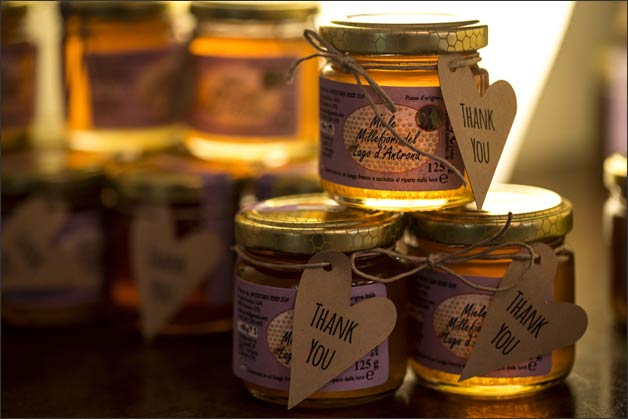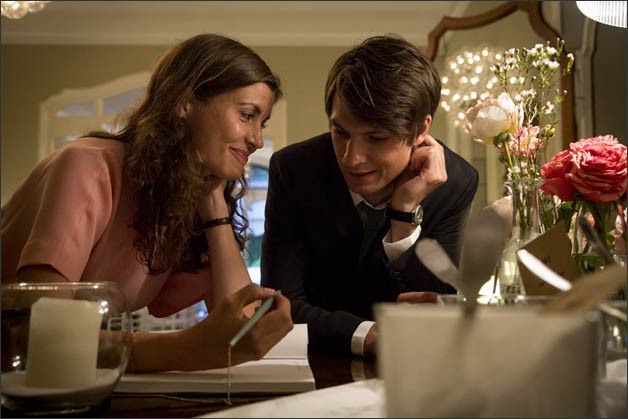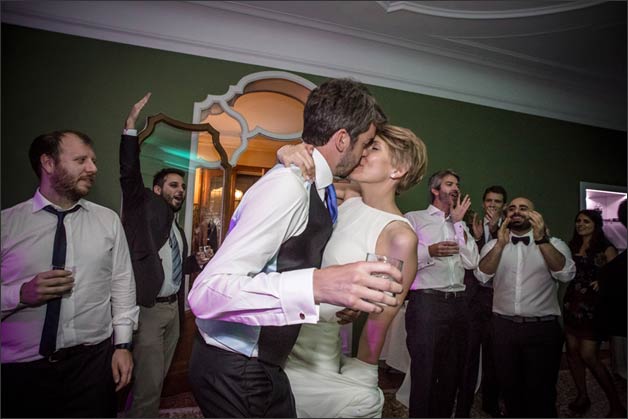 Thanks Kia and Riccardo for sharing it with us!