For one year we were planning all details together, Stephanie and Thomas, bride and groom and Romana and Britta, the wedding planners from Creative Wedding – Italian Lakes Wedding team.
Of course it had to be a special day – We think all brides do have this idea!
After a long day visiting all possible locations Stephanie and Thomas decided for the fabulous Villa Teodolinda at Laglio, Lake Como.
Who knows, if they thought of their important neighbourhood, George Clooneys house is just 500m away from this place.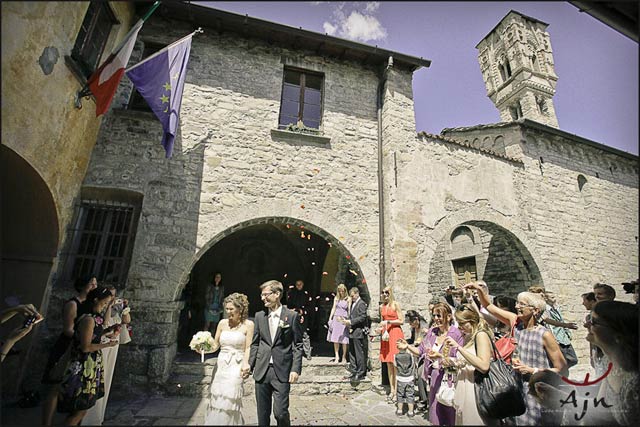 The next steps was to choose a very special place for their civil ceremony. We proposed Ossuccio where the celebration is held under their historic arcades. So this was an outside-ceremony, almost open air. And the vice-major put all her emotions into her text, Romana as interpreter almost had tears in her eyes, when Stephanie and Thomas had to say yes in front of all their 45 guests.

A very nice detail of their wedding day was the boatstrip. Villa Teodolinda is right on the lake and so came out boat to pick up all the guests at the house-owned jetty. Just a trip of 35 minutes and we arrived at Ossuccio, where the communal jetty is only 20m away from their arcades. And really, everybody enjoyed the trip by boat, to see all famous villas from the lakeside and not looking for parking places along the small street that curses around Lake Como.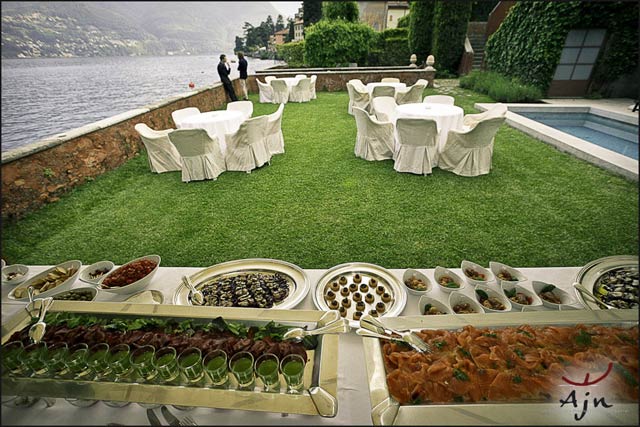 In front of the arcades is a lawn and a kiosk, so it was planned to have a refreshment after the wedding right there.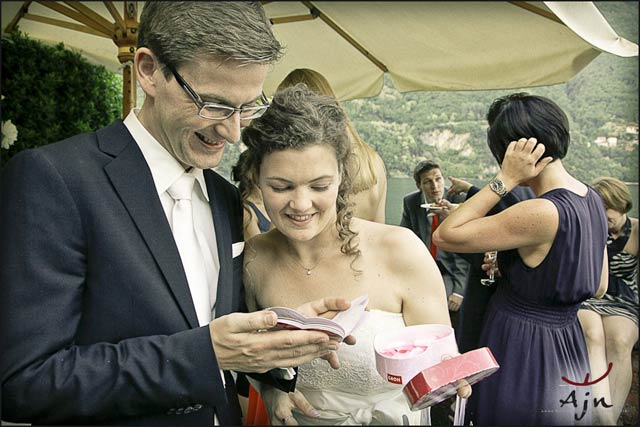 For the main reception we all turned back by boot and arrived at Villa Teodolinda, right in time for the marvellous aperitivo in the garden, that was prepared with elegance and cure for details by Maurizio Bruschi from Savoir Faire. Small portions of typical Italian fingerfood, fashionable monoportions in glasses, ostriches with Gingerbeer, all to be looked at with surprise and then eaten with even more gusto.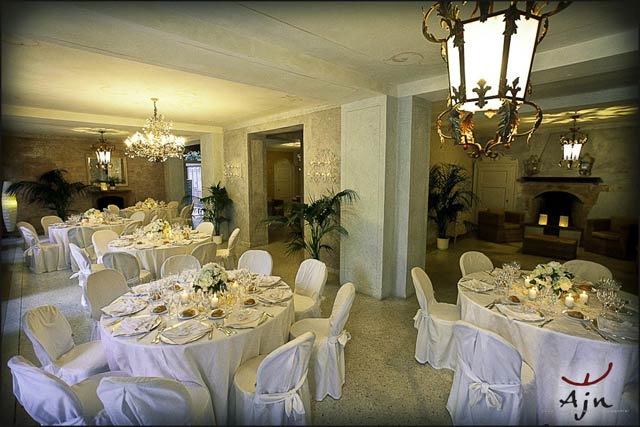 Around 7pm it was time for the dinner, served in the elegant downstairs room of the villa. Cosy ambience created by the hundreds of tealights and wonderful flower compositions. And even this bride adapted the Italian tradition of handing out a tiny bonboniere with personal names of each guest on it.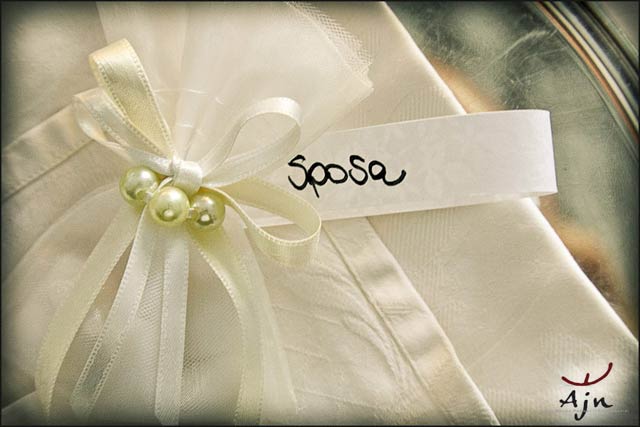 Before finishing, let me speak of the cake. It was made of 50 cups, so all guests had their own little mini-wedding cake. But still there was the upper cake big enough, so that Stephanie and Thomas cut do their cutting of the cake.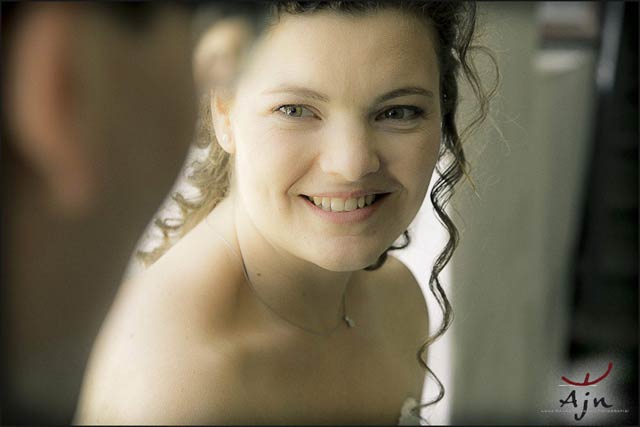 All finished with happy bride and groom and even happier guests who enjoyed the whole nicely programmed but not tiring day together.
Britta, Creative Wedding, October 2010
All images © Luca Rajna di Ajn – Luca Rajna Progetti Fotografici © All rights reserved.
Italian Lakes Wedding Team is made up of several professional wedding planners and floral designers with a long experience on Italian Lakes locations.
The Team knows the territory in every single detail and will be able to follow you on every important choice you will take.
Our coordinators are based locally in the areas we serve so whether you decide for a wedding in Rome or Bracciano, a wedding in Como or Stresa, or a Wedding on lake Garda or Lake Orta, we will grant the same level of service.
Our Team will be able to provide you every kind of supplier, florist, photographers, musicians, designers celebrants, witnesses and help as far as your documents are concerned, and anything you may think of.
Italian Lakes Wedding Team will literally pamper you!

For any information about wedding on Lake Como please CONTACT US.