The part of the coast from Verbania that comes along until the swiss border is certainly one of the most spectacular places of the Lake Maggiore. Some years ago there were forests and terraces with cultivated plants, so at the end of the 18th century this area was attractive for lots of rich families coming from all over Europe. Therefore most wonderful villas were constructed with luxury gardens surrounding them. The mild climate did its part to let all flowers grow easily like Gardenia, Lemon-trees and Bougainvillas. They find an ideal start and do mix with the plants so special for this area which are the Camelies and Rhododendrons. Nowhere else is this special mix of flowers to be found around lake Maggiore.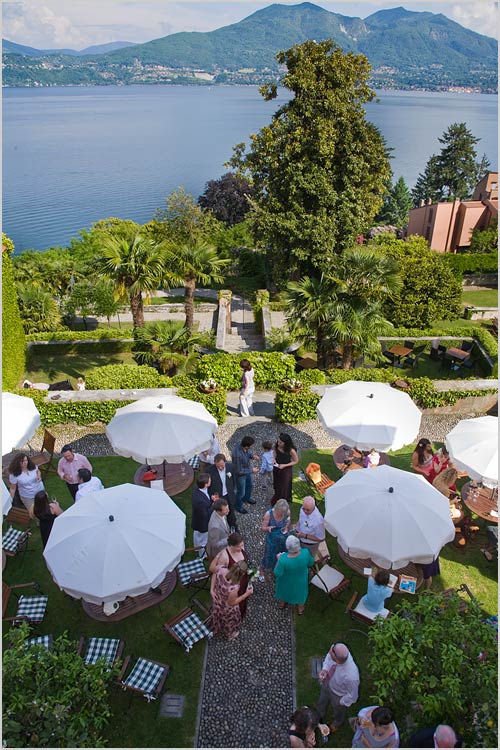 So in this surrounding we find the Villa Margherita. Its special view on the lake, its beauty and its calmness with its huge garden and a refreshening swimming pool do create the special atmosphere of Villa Margherita.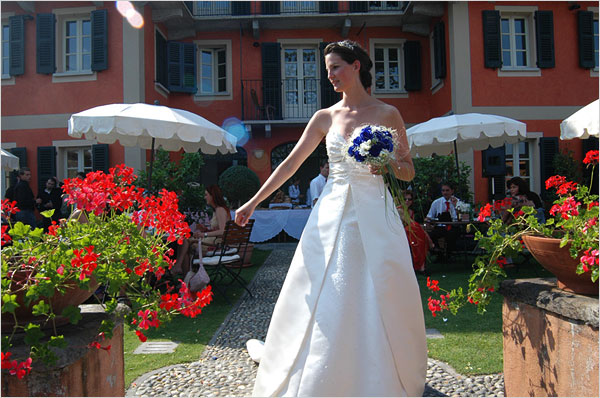 The villa is situated in the hills above Oggebbio, near Verbania, just some k´s from Ascona and Locarno and only 90 k´s from the international airport Milan Malpensa.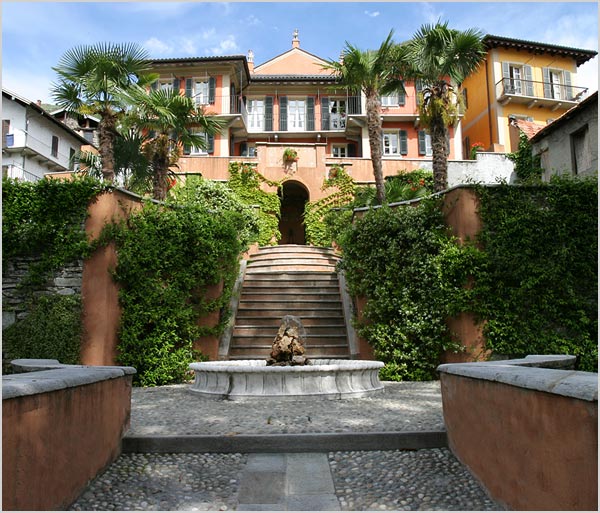 Villa Margherita is a location dated back to the 19th century, freshly restored, an ideal location for any kind of reception. The interior is well thought, modern and charming with particular attention to all details, so this makes your moments so fascinating.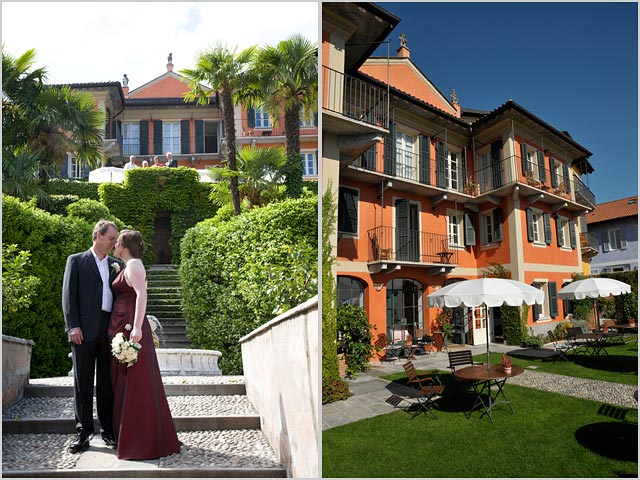 The location is ready to organize civil as well symbolic weddings.
If you look for a religious wedding, Villa Margherita has not far from it the church S. Agata at Novaglio, which appears in gothic style. One of the most scenographic churches around Lake Maggiore. In the middle of a camp with blooming hills and fig-trees and chestnut-trees. So this is the ideal church for a stylish country wedding.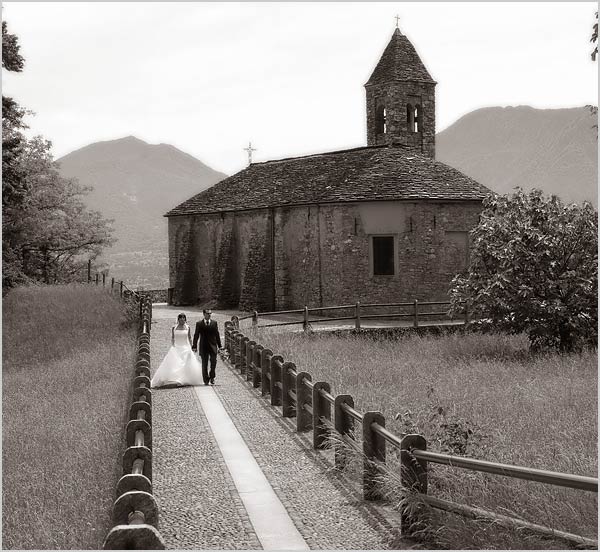 Once ending with the ceremony you may organize the reception in the gardens of the villa, in between of roses and jasminium surrounded by stone walls which are covered with Ficus Repens.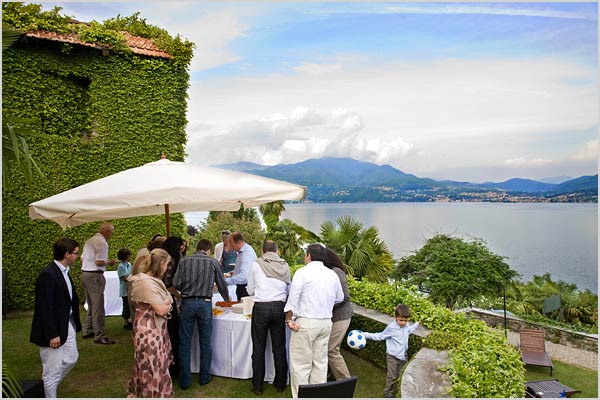 The parc of Villa Margherita is laid out in terraces, the highest terrace near the house itself is the one with the most panoramic view. The lower terraces have lots of deck chairs to relax and enjoy the deep green and finely curated lawn – it almost seems to be a carpet. Here you find as well the pool.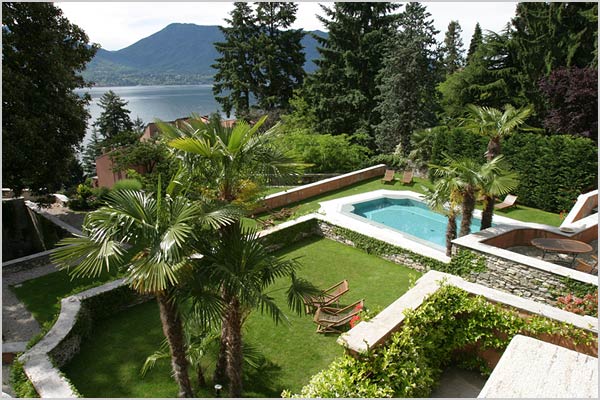 After the aperitivo in villa you can organize a refreshing boat trip, so you pass at all the sight-seeing points from Cannero Riviera, the little ruins of the Castles of Cannero. They look like as coming out of the water, once they belonged to pirates of the lake. More north driving into Switzerland you may admire the wonderful islands of Brissago with their famous botanic gardens that contains even exotic trees, colours and perfumes.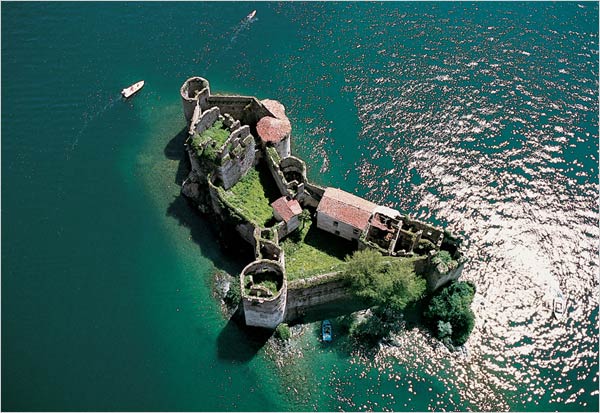 Coming back to Villa Margherita the dinner will be served in the pavillon with lake view. You find a wooden pavement with lots of lemon and mandarin trees and again stone walls. The pavillon has capacity until 60 guests and holds the air fresh when hot weather is around.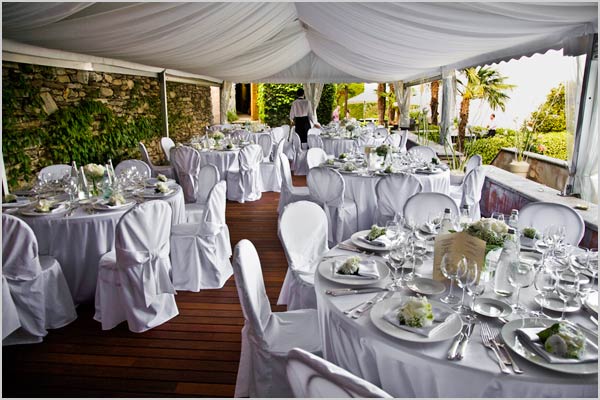 For spouses and their guests Villa Margherita may offer 18 charming rooms, welcoming and planned with every detail. To see much more have a look on this short video.
Villa Margherita is a perfect venue for an elegant wedding, in harmony with nature, so you may enjoy all natural beauty offered by the Lake Maggiore. Come and see for yourself, you will remain impressed !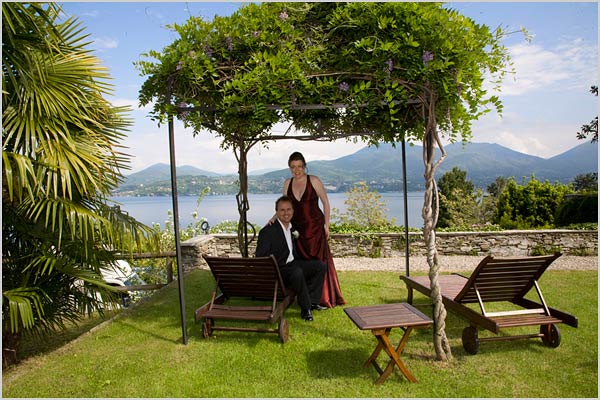 Britta Hartmann-De Marchi is german and therefore the specialist for German, Austrian and Swiss couples coming to the lake Region for getting married.

She herself got married 10 years ago and choose an Italian husband. Enjoying to live here in Bella Italia and coming from 14-years-experience in international advertising and marketing, she liked to change her job into becoming organizer of weddings for german-(and english-) speaking people coming to Italy for their marriage.

Britta does like the Lake Como, as this is the most hidden lake and not yet too touristy. Lots of nice villas and hotels are very charming. Tiny and cute townhalls offer their services for civil weddings. The same values she sees in the small lake Orta. Not to forget Lago Maggiore and Lake Garda.

Coming from Germany and knowing what to expect in Italy, she is the perfect organizer between bride and groom and the Italian service partners. Correctness, flexibility and a easy hand to plan all details around a wedding make her work very appreciated. "The most emotional part is, when I become almost the best friend of the bride during all the planning time you share with each other. So we both do enjoy the wedding day in its best form and this is important for my work".