Like last year, also this year RED is going to be one of our brides preferred color.
We spoke about Cinzia and Christian's wedding on Lake Orta last day with a lot of red details inside. Today we would like to speak about Melissa and Cameron's wedding.
A young American couple who choose Lake Maggiore and Grand Hotel des Iles Borromées for their Italian wedding.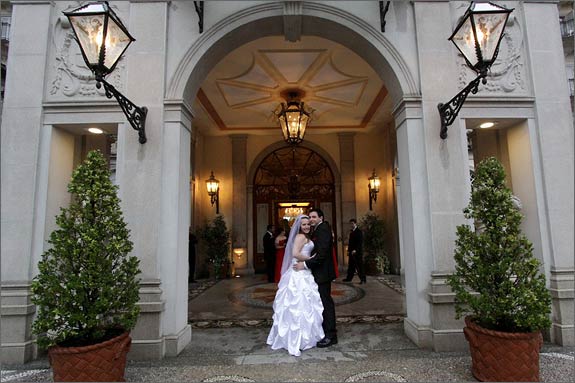 Cinzia and Christian, Melissa and Cameron: two distant couple connected by a red themed wedding.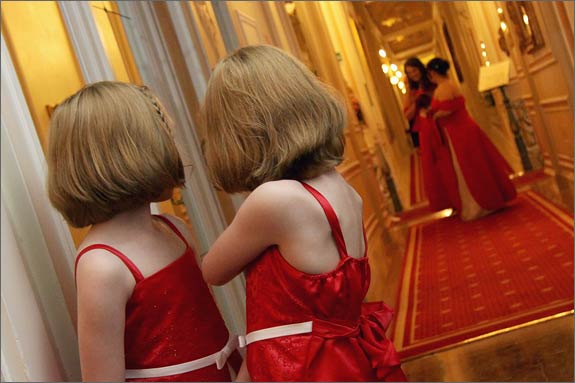 Red is color of love, a warm and passionate color. It is a interesting and charming color. In many cultures it is the representation of beauty. Indian, Mussels and Chines brides usually wear red to celebrate love, passion and romanticism.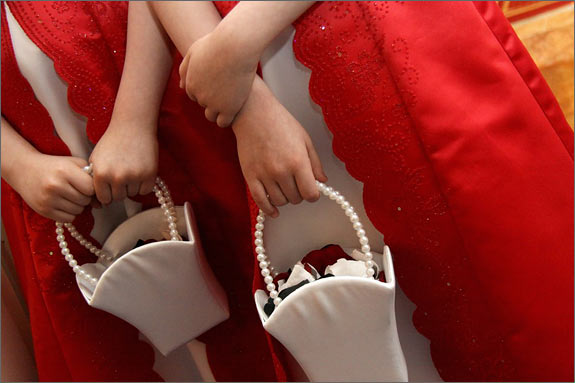 Melissa and Cameron for their wedding chose to have red all around.
Just have a look to bridesmaids and flower girls dresses, groom tie and of course on the table centerpieces and bridal bouquet.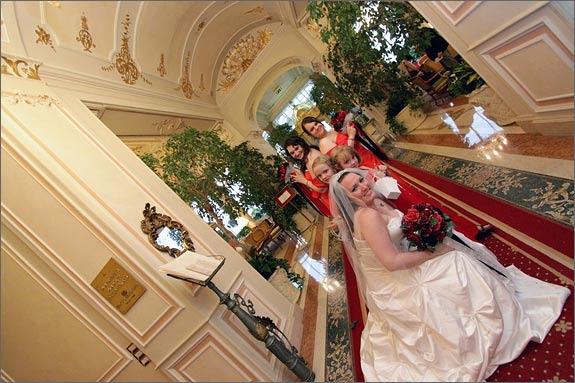 They decided to celebrate their big day to Grand Hotel des Iles Borromées. Luxury rooms with red and gold colors matched perfectly with Melissa and Cameron's theme.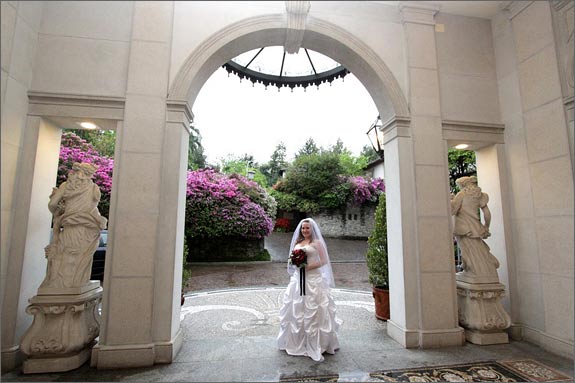 Wedding ceremony was held in one of the most beautiful rooms of the hotel. You could admire tapestries, mosaics, and precious marbles which evoke wonderful Belle Epoque times.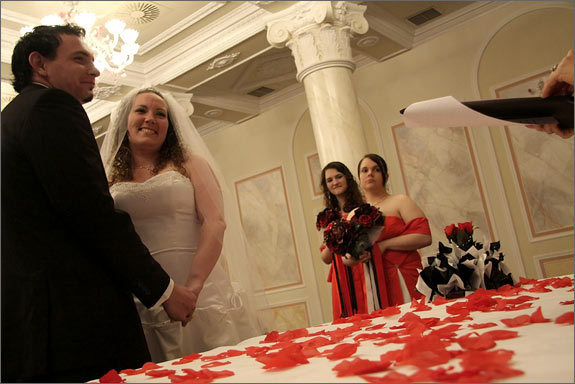 Grand Hotel des Iles Borromées is one of the most exclusive hotel in Stresa on Lake Maggiore. It has a wide park facing Borromeo Gulf and a stunning view on Isola Bella and Pescatori Island.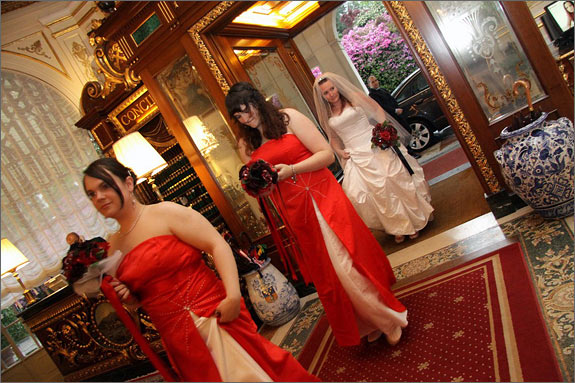 Melissa and Cameron together with their family and friends decided to have great pictures in the amazing rooms of the hotel. All images are taken by Photo27 from Milano. A great service to underline Melissa and Cameron's special Red Themed Wedding to Grand Hotel des Iles Borromées.