hat is the perfect flower for a
Winter Wedding
?
According our opinion there is no doubt!
Helleborus Niger: the Christmas Rose!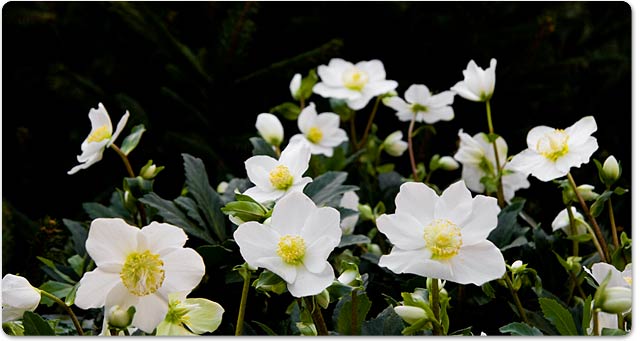 Helleborus Niger it is romantic, elegant, old fashioned. It is the ideal choice for a perfect winter wedding bouquet. It is made up of five petals around a golden corolla.
Helleborus is an ancient flower for its medical characteristics, there are many legends about this. One of those tells that those flowers come out the first time from the snow by a Bethlehem young girl's tears that could give any present to Christ Child.
Christmas Rose is sometimes called the Snow or Winter Rose. It was very used in 1800 in Great Britain and then forgotten. It was re-discovered in the last few years becoming a symbol of stile elegance but also simplicity and naturalness.
Helleborus' flowers boom right in Winter between December and February and the last for long time on its plant. Most know color is white but there are also beautiful hybrid rose, purple and violet. They are just perfect for a bridal bouquet or bridesmaids ones. Those flowers could be also used for refined and little centerpieces.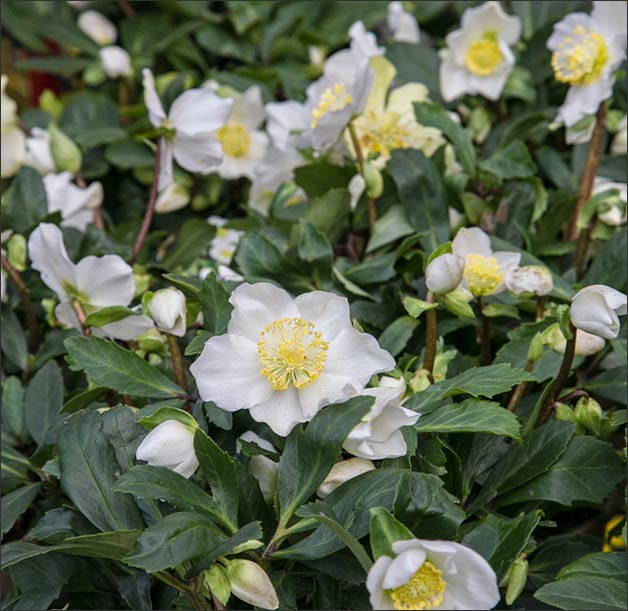 In your choice you have to consider the cost that is a little bit higher than traditional flowers. But if you are looking for a unique and original flower for your winter wedding, Christmas Rose will be surely the right choice!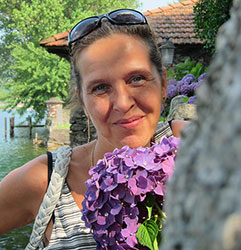 Monika Andenmatten
is
La Piccola Selva's floral designer
–
www.lapiccolaselva.com
Based in lake Orta, has worked with brides for over 20 years to create floral arrangements for weddings in the Italian Lakes district.
His wedding arrangements are creative, elegant and sophisticated. Monika will be able to help you choose how best to incorporate floral design into your wedding celebrations.
From the initial consultation to the wedding day, she will make your wedding flowers truly an expression of your dreams.