groom without buttonhole is like a bride without her bouquet!
Up to some years ago this was not completely true but nowadays
button hole
is a trendy accessory… almost all groom's are really keen for it.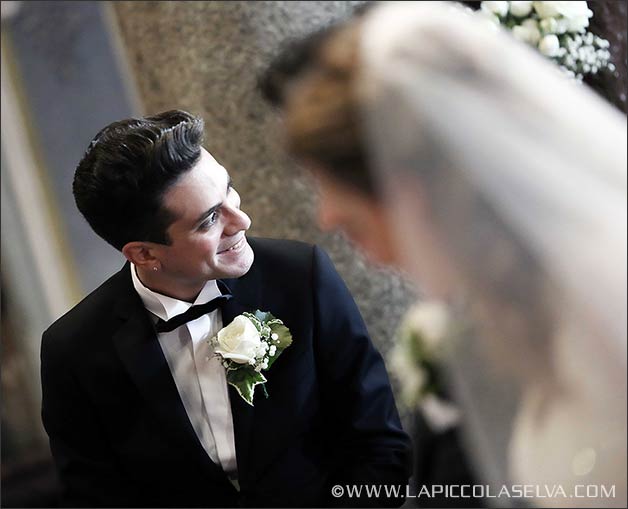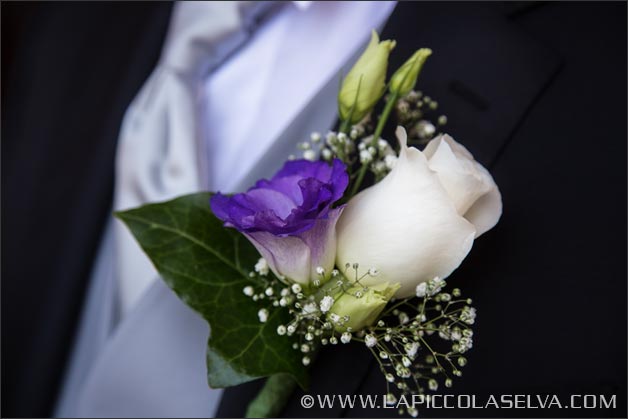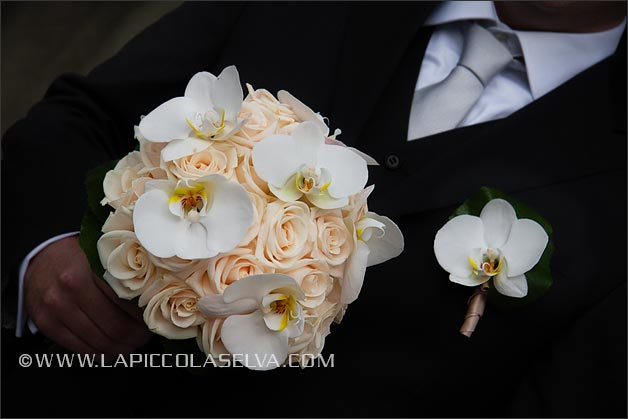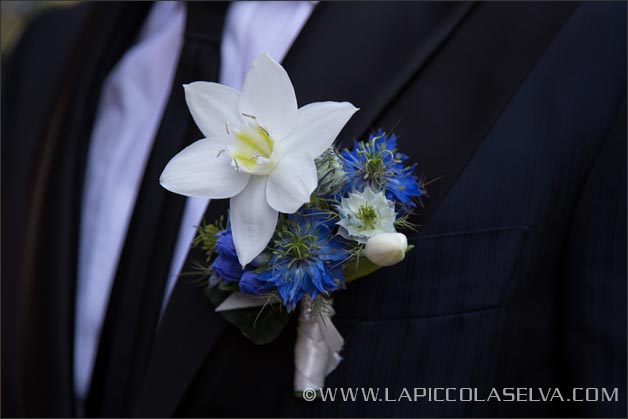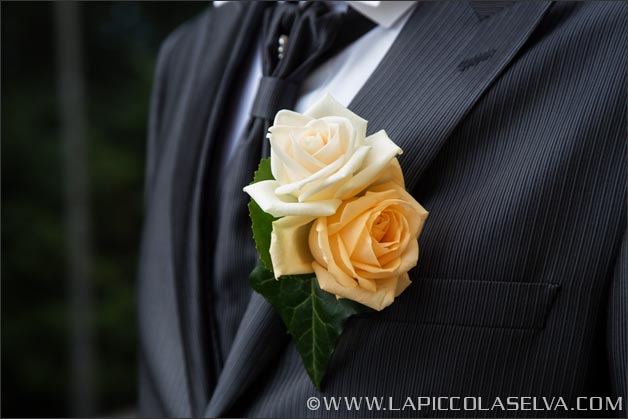 boutonnière
, Italians
fiore all'occhiello
or
bottoniera
, we call it
buttonhole
.
It is a little floral touch to put on groom's suit eyelet just a little under the pocket handkerchief.
You can decide to use buttonhole instead of the pocket handkerchief there is not a precise rule.
You can pin it on the lapel of the jacket with a
pin
or with a
magnet
(small but very strong). Both do not ruin the fabric and keep the flower stable on the jacket all day long.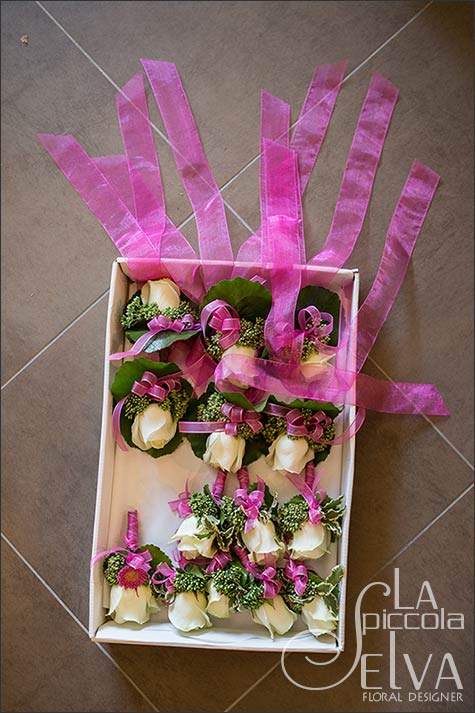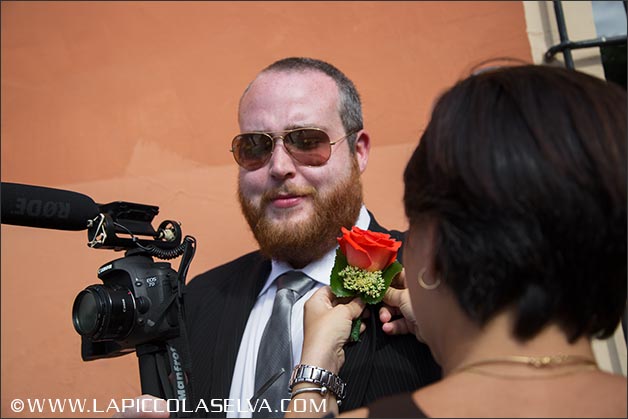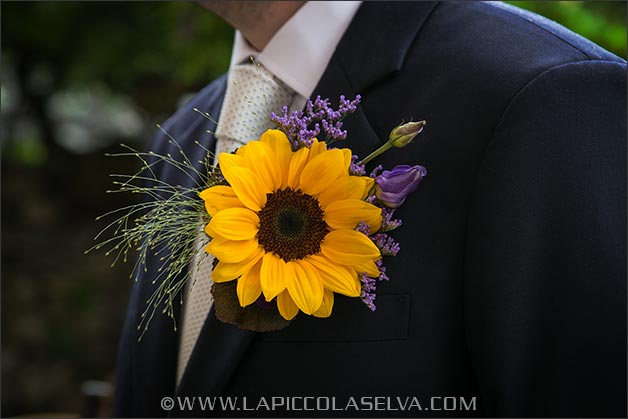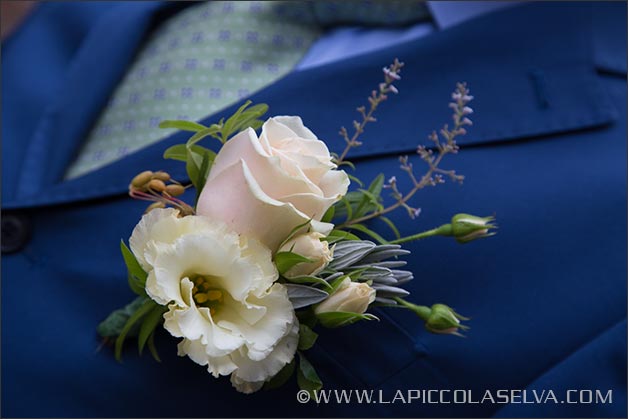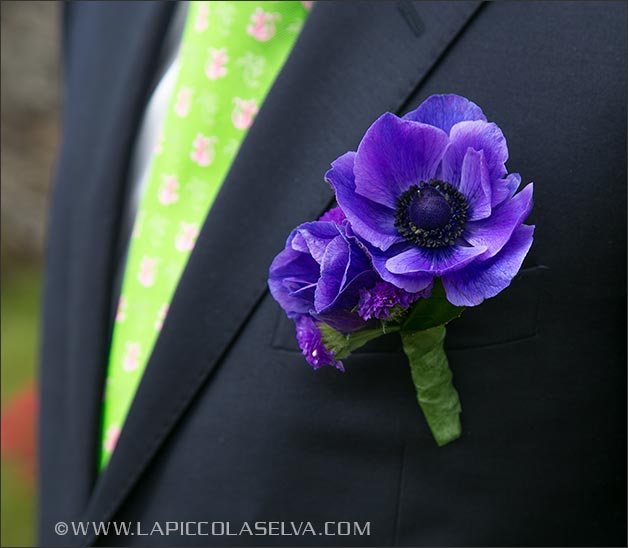 Buttonhole is an important decoration that gives a little touch of class to the suit.
It is an ancient custom. It is the symbol of refinement. Buttonhole was mainly used by English Royal Family men.
Usually for the buttonhole we suggest to use one of the element of bridal bouquet. Same for the color we suggest to keep the same shades you choose for the ceremony or the reception. Buttonhole needs to be elegant yet simple. It does not need to be too elaborate and does not need to clash with bridal bouquet.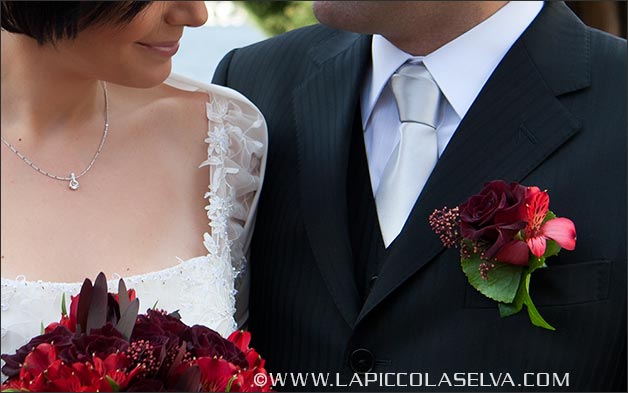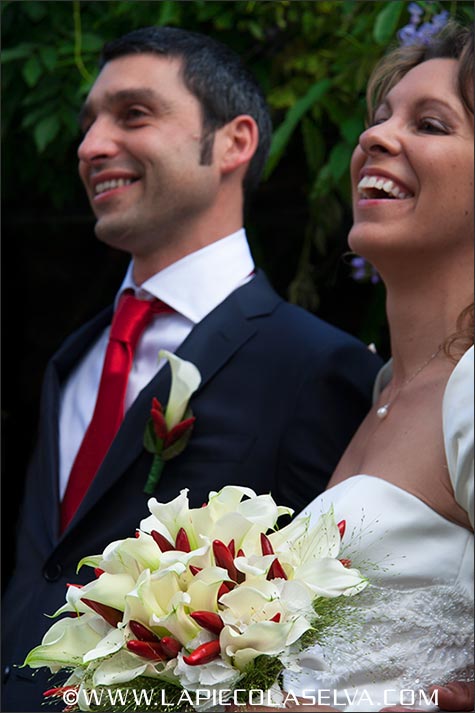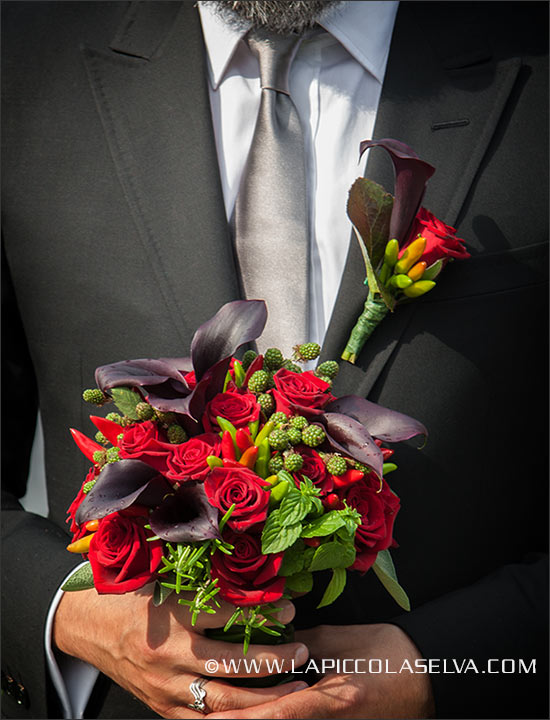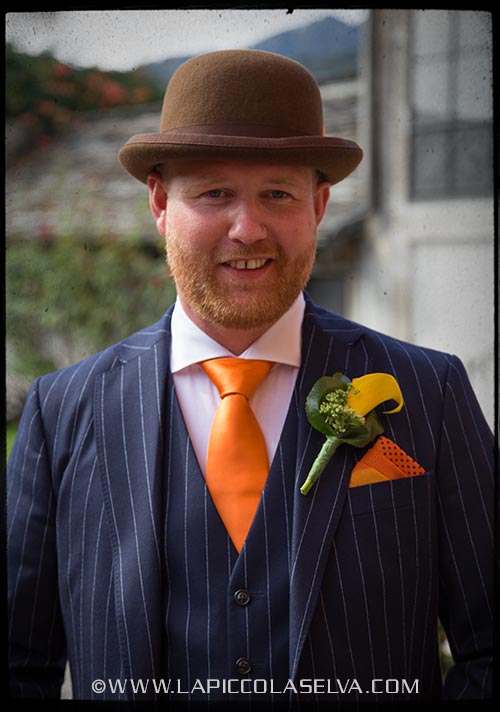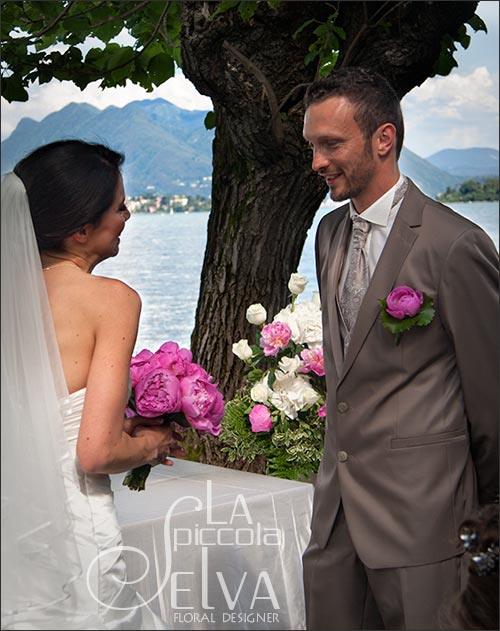 Page boys, witnesses, best men and fathers need a buttonhole too. It can be smaller or a little different than groom's one maybe with a different flower but still matching the whole decoration.
The final result will be give a touch of chic and glamour to a serious dark suit.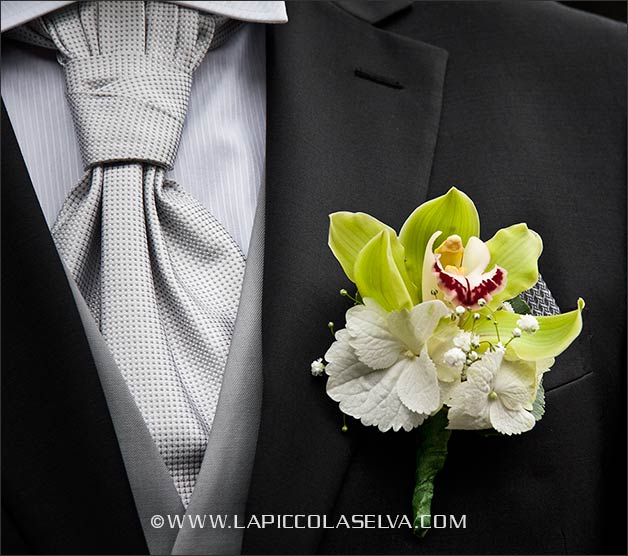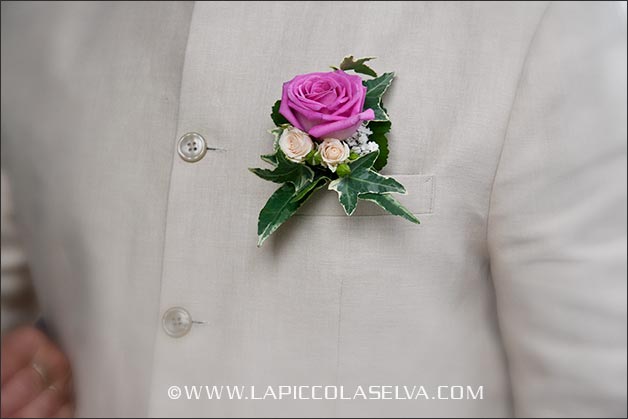 ogether with Monika,
Paola
is
La Piccola Selva floral designer
. She is part of La Piccola Selva team who are specialized in floral arrangements and lovely bridal bouquets on Lake Orta and Lake Maggiore.
After her graduation in English language her passion for nature and flowers brought her to a long and successful career in floral design.
Thanks to her long experience and creativity Paola will be able and happy to suggest you best flowers, color, details, shapes and styles that could match your tastes and ideas.
She will be able to add a final touch that could turn your wedding in an even more special day!