After a long period where nobody wanted them in these last few years Peonies become the most trendy flowers for the weddings.
Many of our bride and groom want them for floral arrangements and bridal bouquets.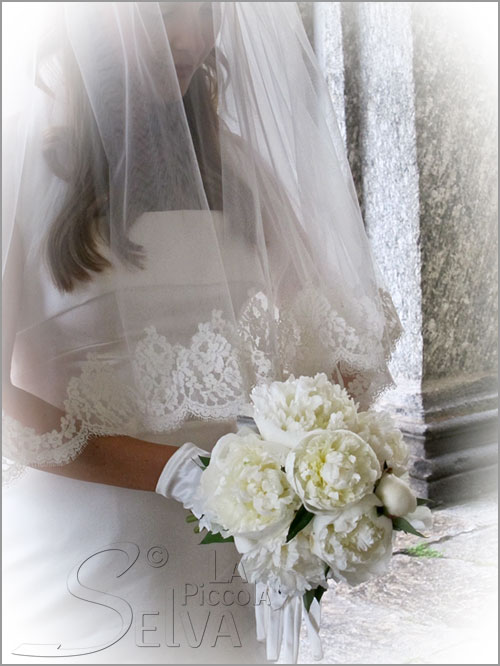 Peonies are fine and precious flowers. They are pretty similar to roses but without nails and delicate and scented flowers add a touch of femininity to a bridal bouquet o to create a romantic and special arrangement that everybody will notice!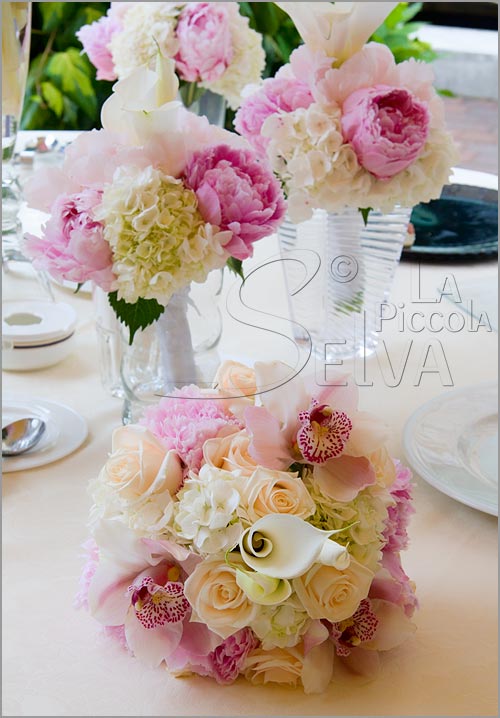 If you decide to get married in Spring you are lucky! Peonies bloom from April to June in Italy and this is the perfect period to used them for your bouquets or wedding decorations.
We know that abroad can be found even on other months but due to the warm temperature we have on our country this is the period when you can find them.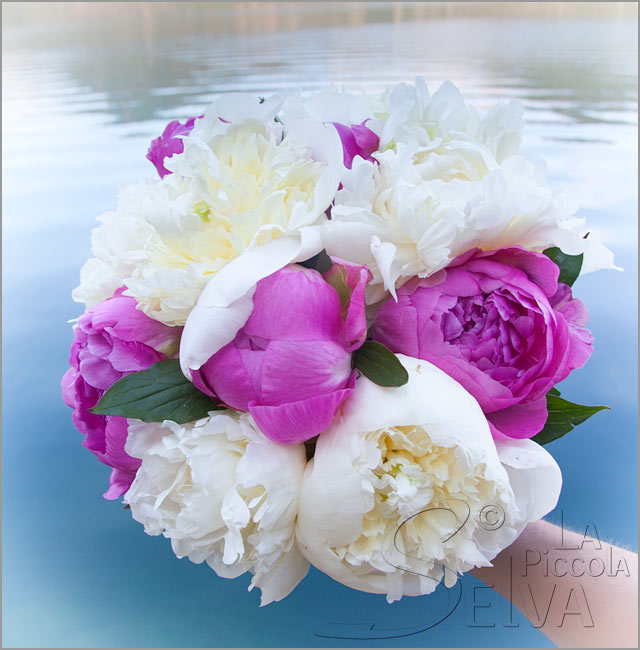 If you decide to get married on a different period you have to consider that using peonies could be very risky.
They can cost much more being out of season and they cannot last a lot.
If you buy it even out of season the blooming will be artificially forced and if you will use them in Summer on a hot day your peonies could get soon brown.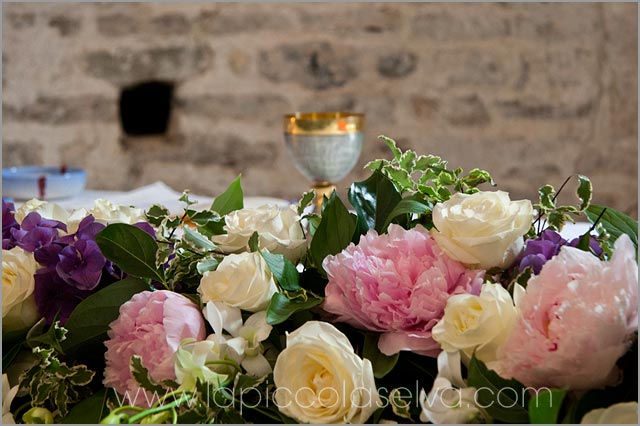 In this page PEONIES we collected some examples of some of the works we did with peonies: peonies bridal bouquets, peonies bridesmaids bouquets, peonies church arrangements and decorations, peonies buttonholes and peonies centerpieces.
Have a lovely tour on our pages!
Monika Andenmatten is La Piccola Selva's floral designer.
Based in lake Orta, has worked with brides for over 20 years to create floral arrangements for weddings in the Italian Lakes district.
His wedding arrangements are creative, elegant and sophisticated. Monika will be able to help you choose how best to incorporate floral design into your wedding celebrations. From the initial consultation to the wedding day, she will make your wedding flowers truly an expression of your dreams.
For any information about wedding on Lake Orta please contact us.