From Lake Bracciano shores, Odescalchi castle appears in all its majestic greatness.
Few kilometers from Rome, set on a hilltop, Odescalchi Castle is a fabulous place suspended in time.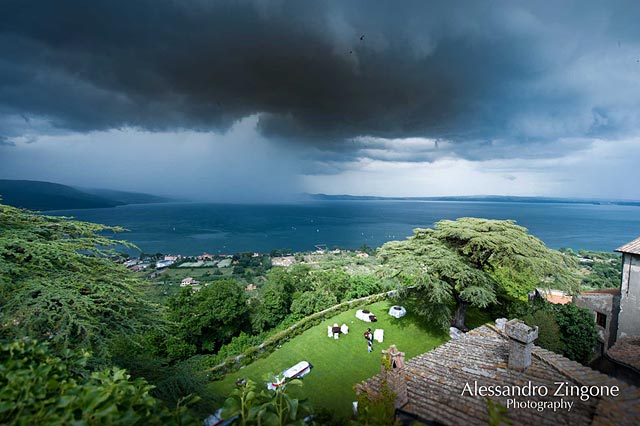 Stefano and Luisa wanted a fairy-tale setting to lake their dream of love come true.
This special place with its romantic atmosphere, has often been chosen by famous personalities of international stardom for their stunning weddings, just think about Tom Cruise and Katie Holmes' one! Do you remember it?
The castle dates back to the second half of 400 has many historical vicissitudes. It is considered one of the most beautiful feudal residences in Europe.
The trapezoidal shape is surrounded by six round towers, and hosts inside a triangular courtyard.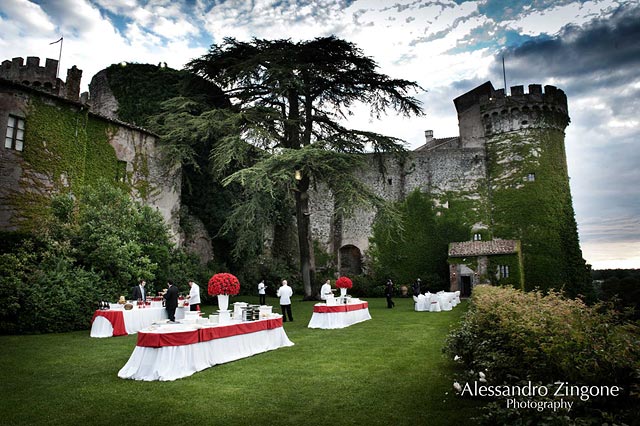 Over the centuries what is known now as Odescalchi Castle hosted Popes, Emperors and renowned artists as Italian writers Pollaiuolo and Tasso. In 1696 the castle was sold to the Odescalchi family, which still belongs.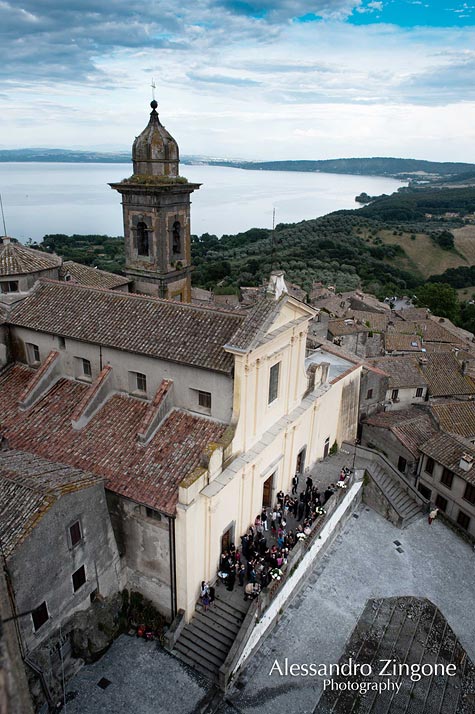 Stefano and Luisa's wedding has been celebrated in the town of Bracciano in the pretty church of St. Stefano, located right under the huge fortress.
From the staircase of this beautiful church, Luisa wrapped in a sparkling cloud of white tulle, fell into the arms of her impeccable groom Stefano, accompanied by two lovely flower girls.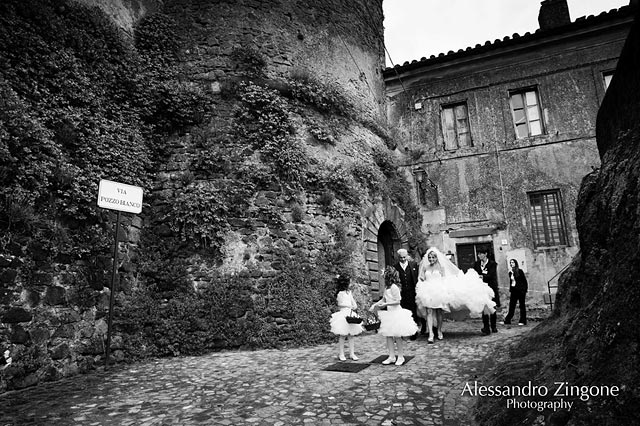 Odescalchi Castle welcomed the couple and guests with elegant and striking wedding decorations in the shades of white and red.
Once crossed a discreet door, guests have reached the so called secret garden, where the aperitif was served. Everybody simply enjoyed the beauty of the lake under the shade of the cedar trees of Lebanon.
After that gorgeous Caesar's Room with its frescoed by Antoniazzo Romano, coffered ceiling and antique chandeliers decorated for the occasion with green bay leaves, has been the unique set for Stefano and Luisa dinner reception.
A smooth light of candles gave a refined atmosphere to the mise en place dotted with rounded compositions of crimson roses.
Light games, fountains of fire and music for the dramatic cut of Luisa and Stefano's wedding cake. It was planned in the courtyard of the castle, a perfect end for such a fairy tale wedding.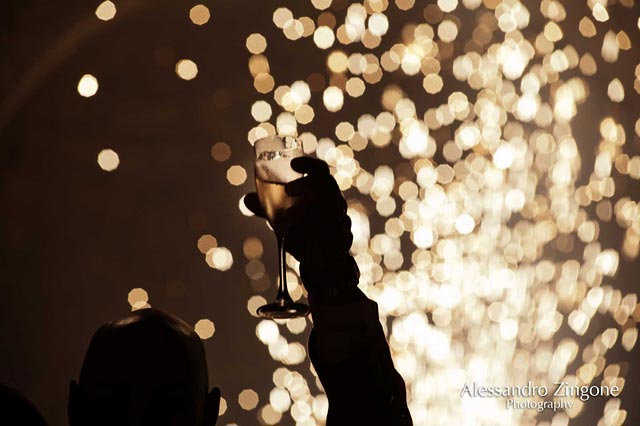 A very special thank to Alessandro Zingone photographer for these great shots.