ride and grooms usually start planning their wedding a year in advance: date, venues, wedding dresses, banqueting company, music, photography, decor and flowers. There are many options and decisions to take for a DIY wedding or an event planned by a wedding planner.
A very important aspect of the planning – that many do not take in consideration – is plan B. What to do in case of bad weather. It seems that only talking about the option can bring bad luck. This is not true! It is always necessary thinking about the possibility of bad weather conditions choosing the right venue.
The right venue needs to have a wonderful outdoor spaces with gardens, courtyards and lawns. A wonderful marquee to cover an aperitif, a dinner or an after dinner party can be realised but costs are usually quite hight in Italy.

There are some wedding reception venues that thanks to their architectural features can naturally host a wonderful plan b, without extra costs and creating a very special and romantic atmosphere. This way you will turn bad weather conditions in an added value to your reception. This is the case of Villa Muggia a wonderful mansion obuilt back in 1800 located in Stresa on Lake Maggiore.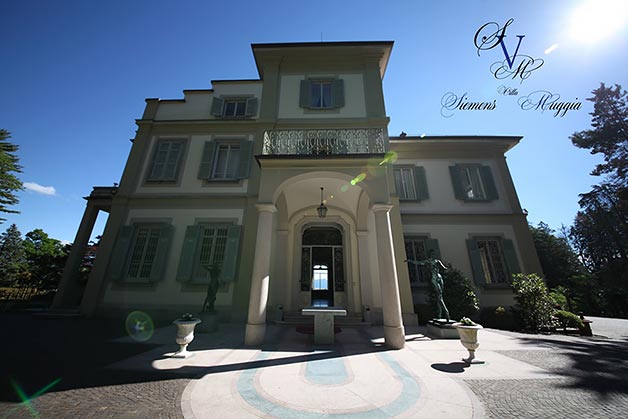 Villa has a wonderful garden with a massive stepped water fountain, a main building with wide rooms and a great terrace overlooking a breathtaking view on Lake Maggiore. But there is some more! An elegant marquee recently renewed to host wedding reception no matter the weather.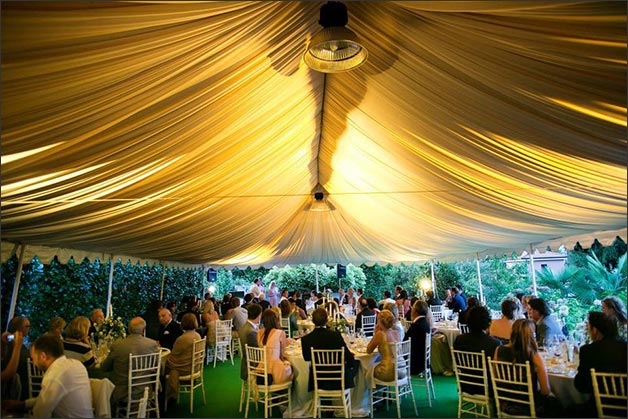 Last June Sartoria della Musica had the pleasure to coordinate musical entertainments for Elisa and Matteo's wedding planned just at Villa Muggia. On that day the weather was not fortunate.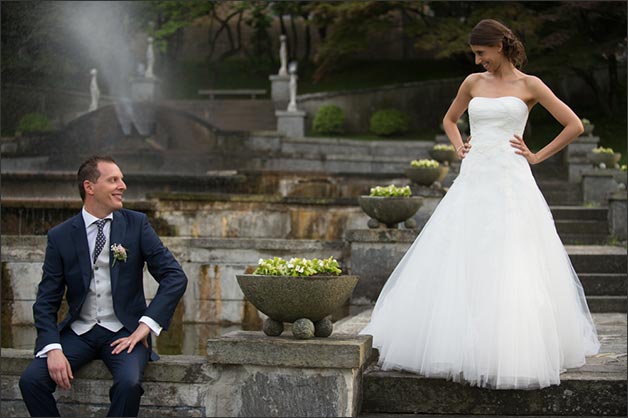 After a moving ceremony in a local church, accompanied by an harpist and a violinist playing together, guests were welcome inside the main building of the villa on the notes of a jazz trio chosen by the couple: a pianist, a saxophonist and a wonderful female voice.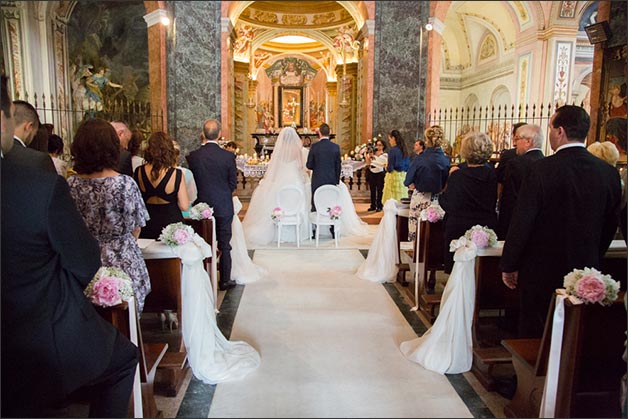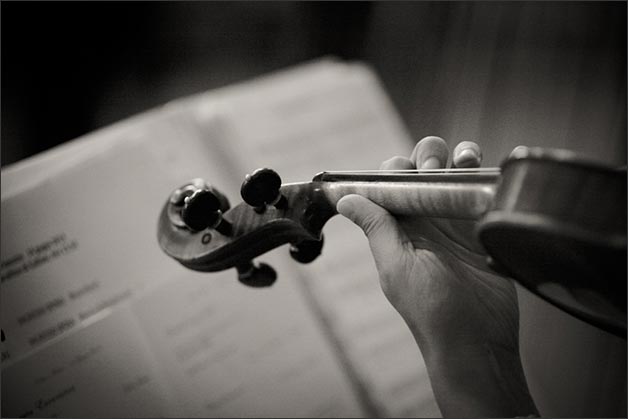 Swing and Bossanova performed live is a perfect choice for an elegant and romantic wedding
. This sound created a relaxed and discrete background matching the lovely atmosphere of the party. Guests were able to chat and wandering around amazing rooms of the Villa enjoying its historical charm and wedding decorations.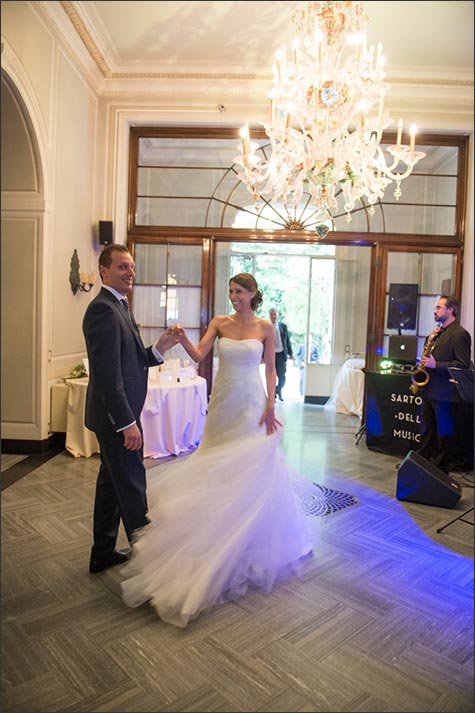 Michele Dell'Utri photographer took amazing candid shots thanks to wonderful and unusual light of the day. A natural and romantic effect, have a look here to his photos.
A rich wedding lunch was served under villa marquee. It was arranged with lanterns, big cushions, laces, wedding biscuits as wedding favours for all guests. We created a tailored playlist for Elisa and Matteo. Catering company by Le Gourmet of Angelo Tondini prepared the wedding meal for all.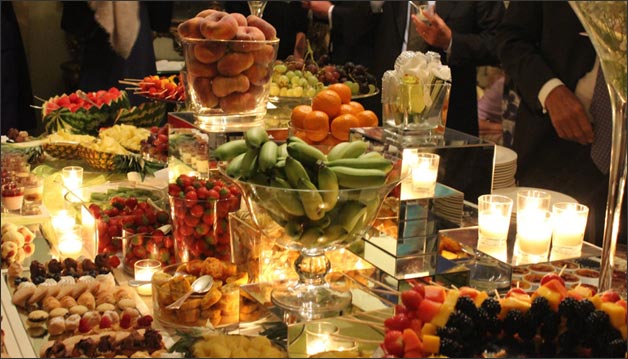 After the wedding breakfast thanks to some rays of light wedding cake was held on the outdoor terrace overlooking majestic fountain. Musicians, photographers, Catering and wedding planner Chiara Giribuola changed the original plan in few minutes to offer to bride and groom this special gift. Working in Team is always a great opportunity. Respect among professionals of different part of the wedding plan makes this happen.
Right after the wedding cake and fruit buffet party could start. Dj by Sartoria della Musica selected 50s and 60s music up to more modern songs avoiding cheesy group dances.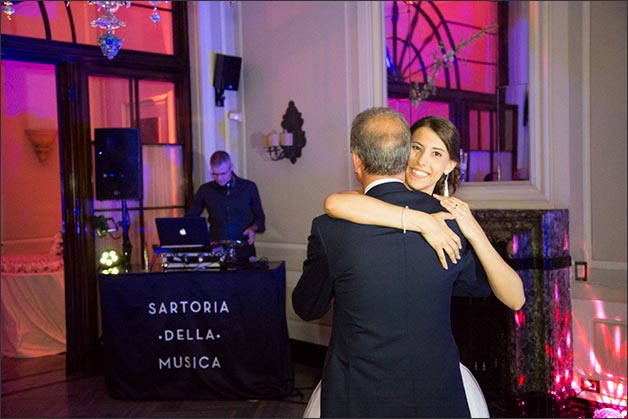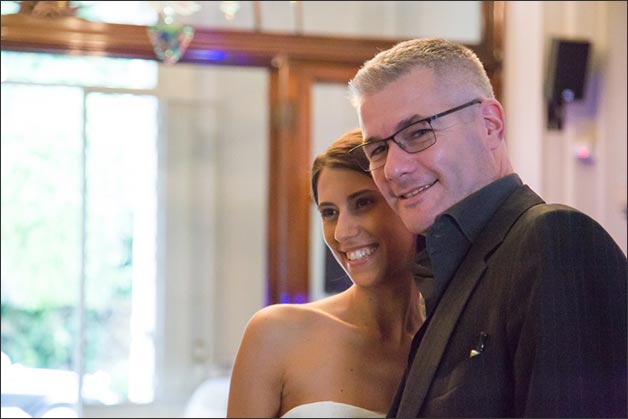 "In spite of this bad weather you made this day joyful and festive!" These are Elisa's words to describe her day. All his could not be possible without passion, preparation and professionalism of all professionals who work on the event.
Thanks to all
SM