ch weiss,
Boho-Style
ist nun seit ein paar Jahren recht angesagt und so wollte auch Miriam auf diesen Zug aufspringen. Ich bekam Fotos von Brautsträussen mit vielen Farben, mit Beeren und mit Federn. Ganz viel Naturmaterialien waren mit eingearbeitet. Es sollte eben alles sehr easy und so überhaupt nicht steif und traditionell sein.
I know, the
Boho-Style
is trendy already for some years. So as well Miriam asked for this decoration style. She did send me lots of photos of colorful bridal bouquets, with berries, feathers and lots of natural ingredienst in them.
Flowers were asked to be very easy, simple and far away from beeing classic or traditional.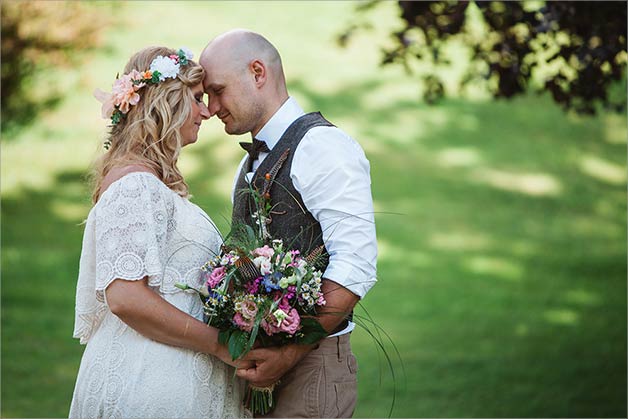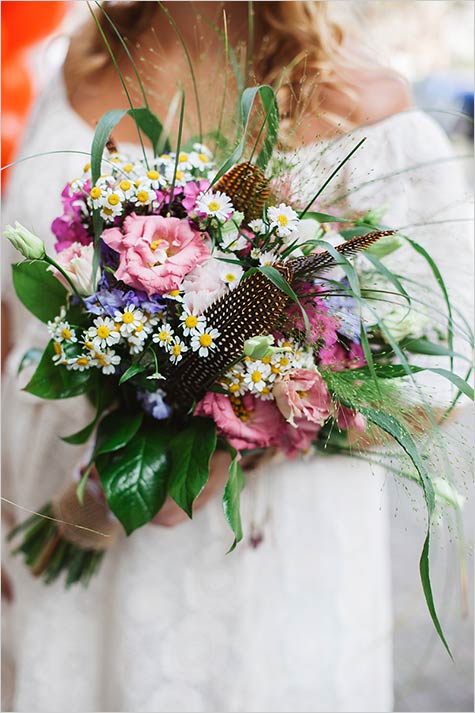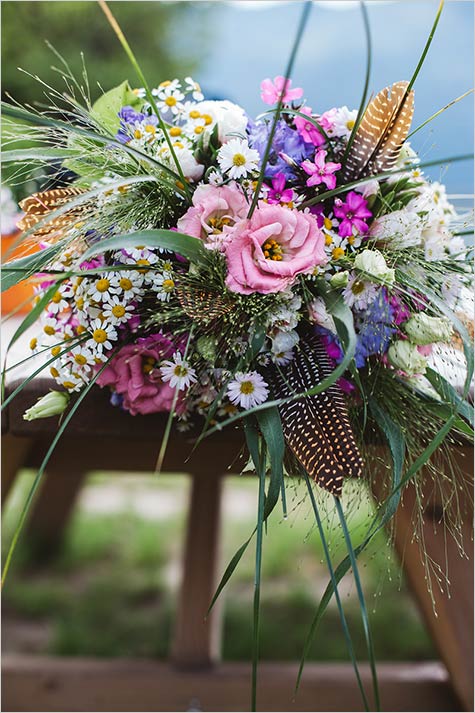 Wenn man dann mit diesen Infos und Fotos auf die italienischen Floristen zusteuert, sind sie meist erstmal ein bisschen entsetzt. Aber so etwas geht doch nicht für eine Hochzeit, das muss doch klassischer und schöner und eleganter sein…

The next steps is the briefing for the flower shop, so sometimes arriving with all these photos and infos the italian partners are a bit shocked. This is not the right way for an elegant
wedding in Italy
, it all hast o be more beautiful and elegant.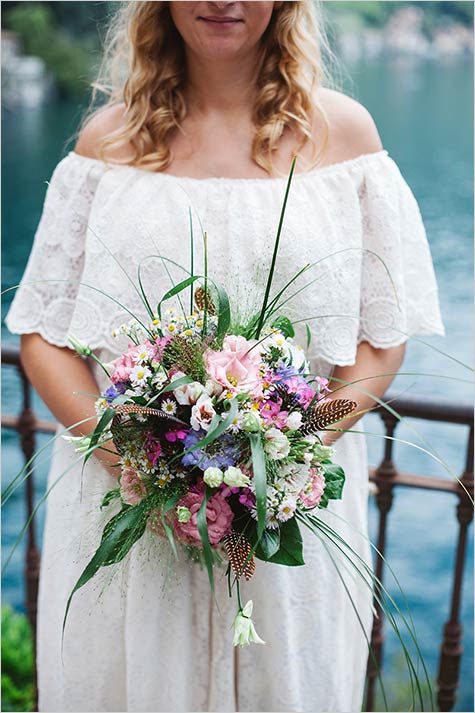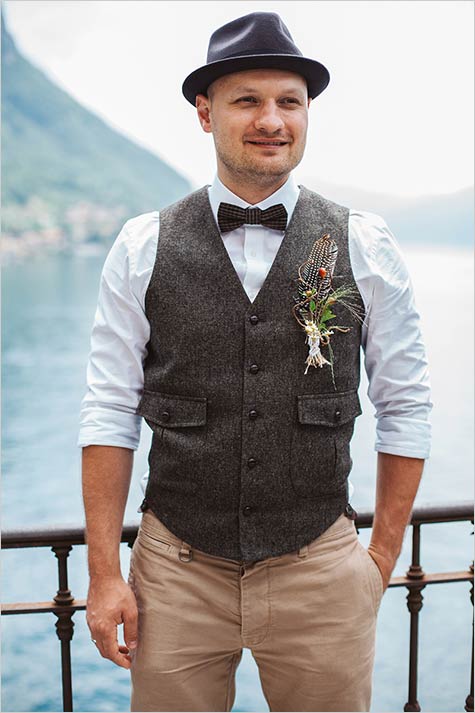 Und da ist man dann als Hochzeitsplanerin ganz besonders gefordert, einen gangbaren Weg zwischen den manchmal recht "wilden" Vorstellungen der deutschen Brautpaare und den manchmal noch etwas traditionell angehauchten Italienern zu finden. Aber genau das macht ja sehr viel Spass, das sind die Herausforderungen, die ich so liebe. Zwischen den Geflogenheiten der Länder und den Wünschen der Kunden hin und her zu switchen und letztendlich alle glücklich zu machen.
Denn das Endergebnis ist dann immer auch gut gelungen und der italienische Partner ist sehr zufrieden, mal etwas anderes realisiert zu haben.

Thats when you have to play your role as
wedding planner
, explain to the italian florist what the
german couple
has in mind. But this is also very funny and fulfilling to find a way inbetween ways of how it is used tob e worked out here in Italy and what are the desires from couples coming from other countries. At the end you can see that for everybody it is fantastic to try new ways and the results are always stunning!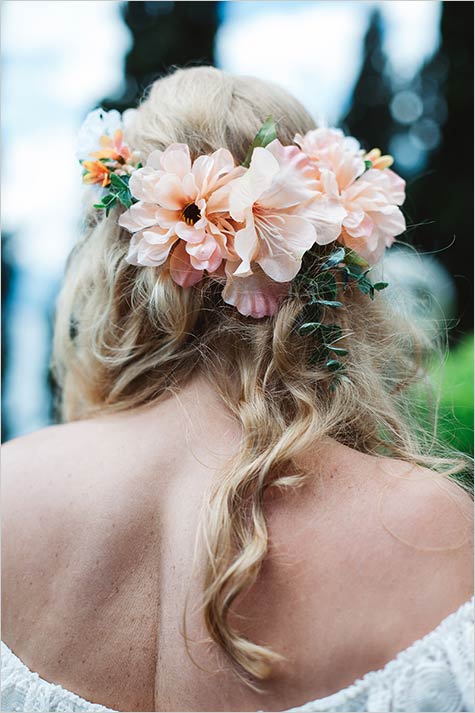 Eine ganz wunderschöne location für die standesamtliche Trauung: Varenna am Comersee
Im Falle von Miriam und Mathias hatten wir ausserdem noch eine ganz wunderschöne Location für die standesamtliche Trauung: Varenna am Comersee. Hier wird die legale Trauung tatsächlich outdoor vorgenommen, und das dazu noch in einem kleinen botanischen Garten mit Blick auf den See.
Ganz aufgeregt war der Bürgermeister von Varenna, denn es war seine erste Hochzeit! Erst in der Nacht zuvor wurde er als Bürgermeister bestätigt und schon stand er am nächsten Mittag neben mir und fragte mich Löcher in den Bauch, wann er was zu sagen hatte. Er hat die Trauung entzückend durchgeführt, alle waren ganz begeistert von seinen lieben Glückwünschen an das Brautpaar!

For the wedding of Miriam and Mathias we had choosen a spectacular location for their legal wedding:
Varenna on Lake Como
where you can get married outside. With views on the lake and surrounded by a small botanical garden.
We had a very excited mayor in
Varenna
, it was his first wedding ceremony. During the night before he was commited and confirmed to be the new mayor. And so I had him standing next to me, asking millions of questions when to say what. But he held such a cute wedding speech, so everybody was happy and emotionally touched by his kind words to the newly wed couple.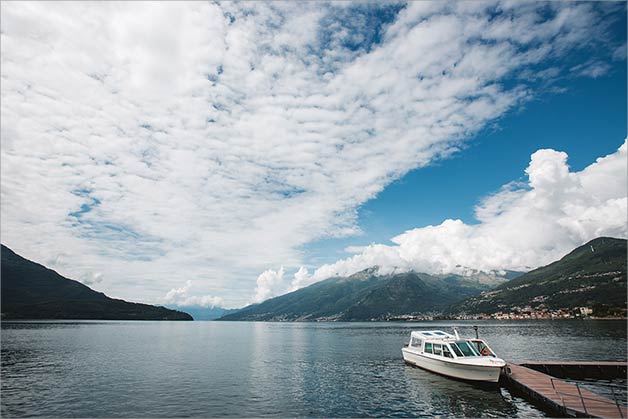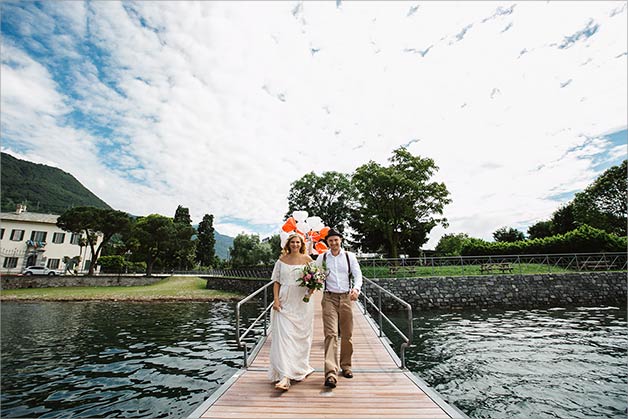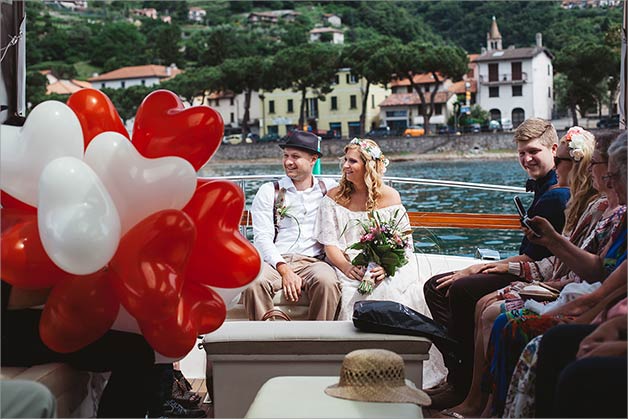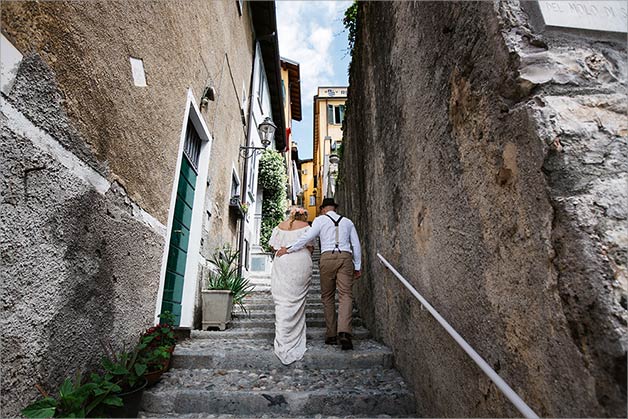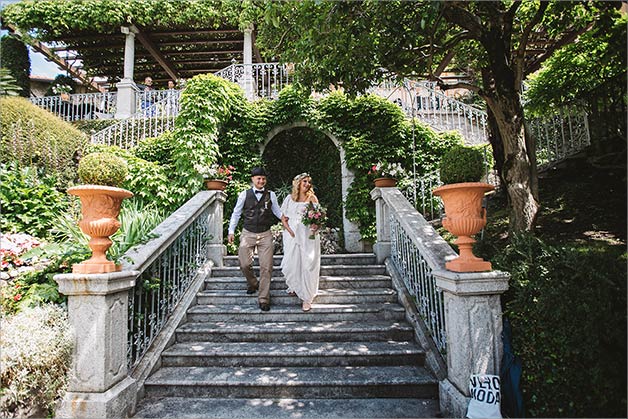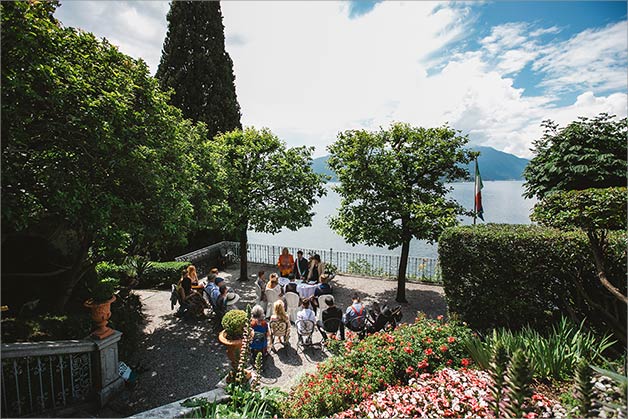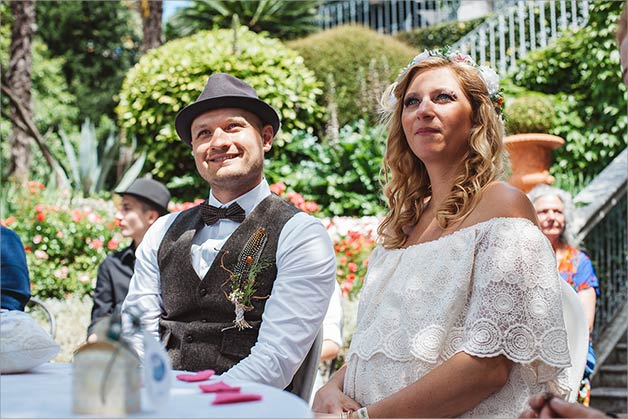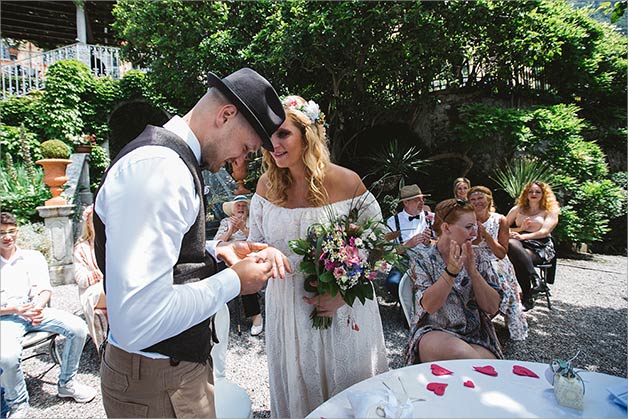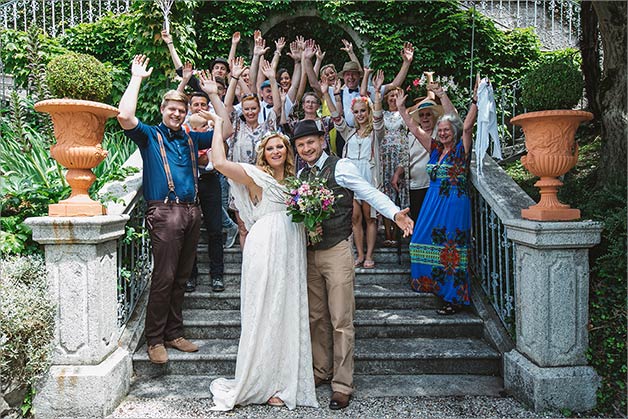 Noch ein weiteres Highlight ergab sich auf der Bootsfahrt, denn die ganze Hochzeitsgesellschaft war mit einem organisierten Privatboot von anderen Seeufer nach Varenna am Comersee hinüber geschippert. Auf der Rückfahrt verfolgte uns eine schwarze Regenwolke, fast eine Stunde lang versuchte sie uns einzuholen. Der Kapitän hatte den speziellen Seewetterdienst auf seinem Handy und so konnten wir alle mit verfolgen, wie die Wolke näher kam. Wir schafften es trocken zurück und ganz plötzlich verzog sich auch die Wolke hinter die hohen Berge.
Braut happy, Bootsbesitzer happy und die Wedding Planerin am glücklichsten überhaupt. So muss es sein!
Eure Hochzeitsplanerin Britta, Creative Wedding

Another highlight was the boatsride back to their restaurant. We all came with an organized private boat to Varenna. When going home, there appeared a quite huge black cloud on the sky. This one was chasing us home. Our captain had a special weather report on his smartphone so we could see that the cloud came after us.
But we reached the restaurant without rain and finally the cloud went away, hiding behind the mountains, so no rain the whole evening !
A happy bride, a happy captain and a very very happy wedding planner. I like it when it comes to the good end!
Your wedding-planner Britta, Creative Wedding