Today Italy and Ireland got together on Lake Orta! Shauna is Irish and Marco is Italian. In the first hours of today afternoon Shauna and Marco got married in the wonderful church of Maria Assunta in the historical center of Orta San Giulio.
Bride arrived on a wonderful vintage Fiat 500.
To symbolize a union between Italy and Ireland the car was decorated with some ribbons: green, white and orange (to recall Ireland) and green white and red (to recall Italy).
Have a look to bridal bouquet created with big lilac and cream roses blossoms matching perfectly Shauna's bridesmaid dress.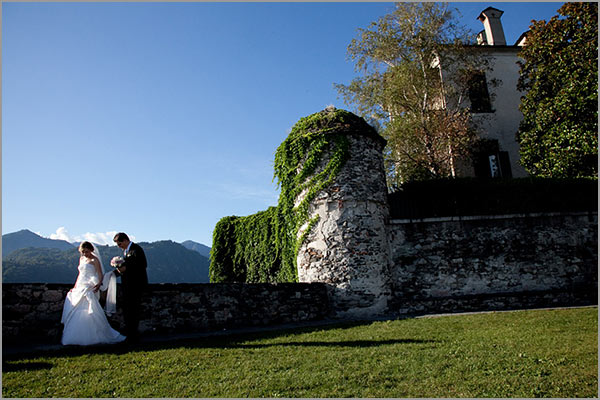 These are just few images of Shauna and Marco's wedding that Enrico Mocci from ArteFoto Arona gave us. Thanks again for his quickness and great editing!
We will come again soon talking about some details of this new wonderful wedding on Lake Orta!