Today Lake Orta was a fairy tale venue for a day! In all senses and all was for Maddalena and Carl.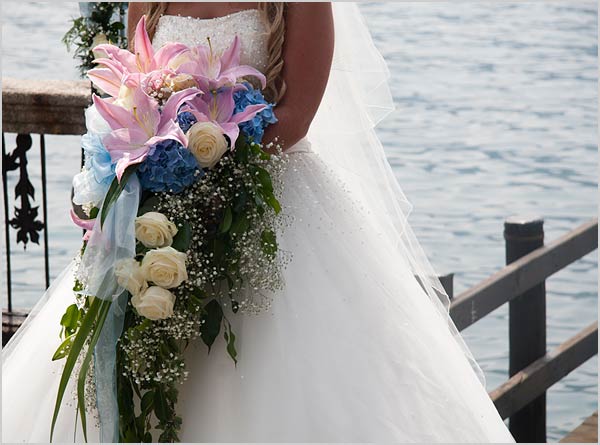 Let's start with color scheme. It was made of all pinks, light blue and white just like in fairy tales.
Bridal dress was like a princess one and matched the grand bouquet made with pink lilies, light blue hydrangeas and white roses.
And even more! Let's have a look to the tiara in bride's hair and light pink bridesmaids dresses.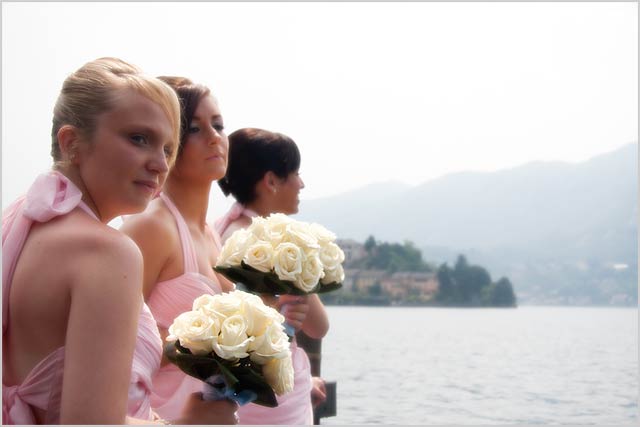 The climax of the ceremony were the four wonderful hawks on bride and groom during the ceremony.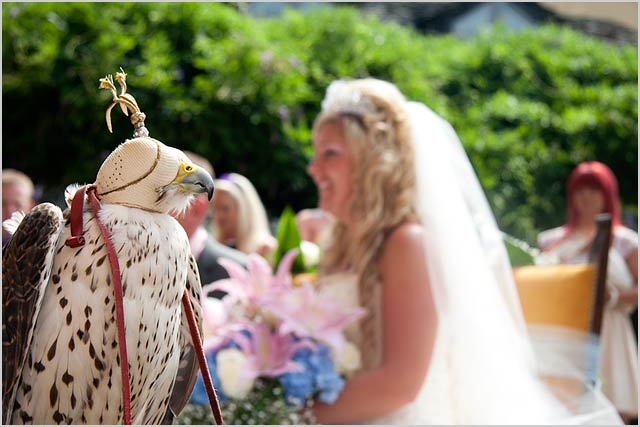 One of them arrived by from the Lake bringing with him wedding rings! Just like in fairy tales.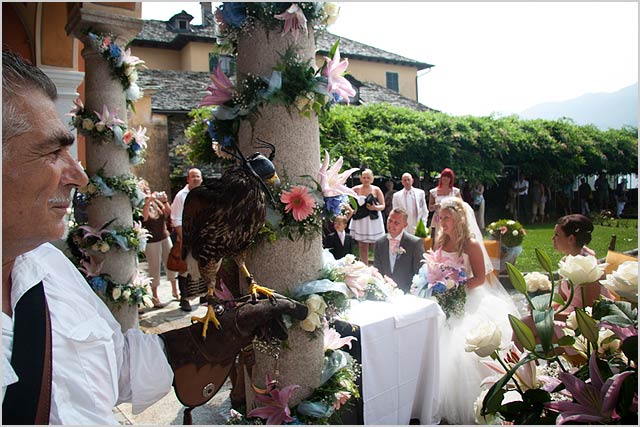 Maddalena and Carl arrived by UK and has got married to Villa Bossi this late afternoon, on Lake Orta.
As usual in our Just Married section we show you first shorts. They has benn taken just few hours ago.
We will come back soon speaking about Maddalena and Carl's fairy tale wedding!
Monika Andenmatten is La Piccola Selva's floral designer.
Based in lake Orta, has worked with brides for over 20 years to create floral arrangements for weddings in the Italian Lakes district.
His wedding arrangements are creative, elegant and sophisticated. Monika will be able to help you choose how best to incorporate floral design into your wedding celebrations. From the initial consultation to the wedding day, she will make your wedding flowers truly an expression of your dreams.
For any information about wedding on Lake Orta please contact us.