ummer is getting hotter and same for our wedding season. Congratulations to our newlyweds for June 2015! We are here to tell their stories.
We start with June 5 and Eleonora and Gabriele's wedding, a lovely Italian couple followed by Marta Guenzi and La Piccola Selva Floral Designer for our Team.
Catholic ceremony was held at church of Maria Assunta in Orta. Bride arrived on a fun tuk-tuk (Ape Calessino in Italian) rented by our suggested supplier Chocolaterie des Iles.
Reception was planned at wonderful Villa Pestalozza on the hills overlooking Lake Orta. Delicatezze a Casa Vostra was the caterer who cater the event. A wonderful rich event that we will soon feature on our blog with a dedicated post.
Photos by Marta Guenzi
The day after, June 6th three of our planners followed three different events.
We start from Rome surroundings with a wedding our planner Stefania followed for us.
A lovely English couple: Ana and Jon. They got married on Lake of Albano not far from Rome and bigger Lake Bracciano. An intimate event with an outdoor symbolic ceremony on a terrace overlooking the lake.
Reception to follow in the hotel with a fine al fresco dinner with lake view.
A ivory-light pink themed wedding with roses and peonies.
We will come back soon on our pages to tell you more about this lovely wedding!
Photo by Alessandro Zingone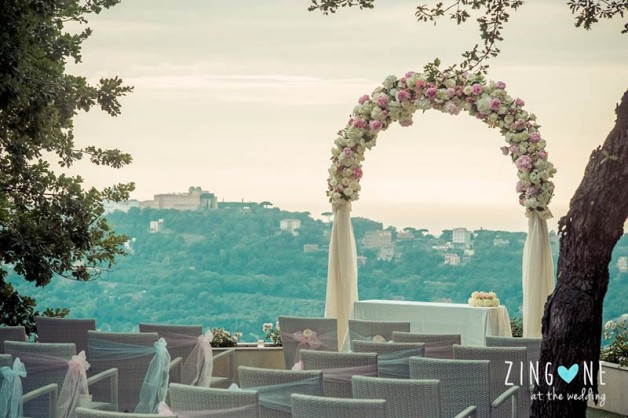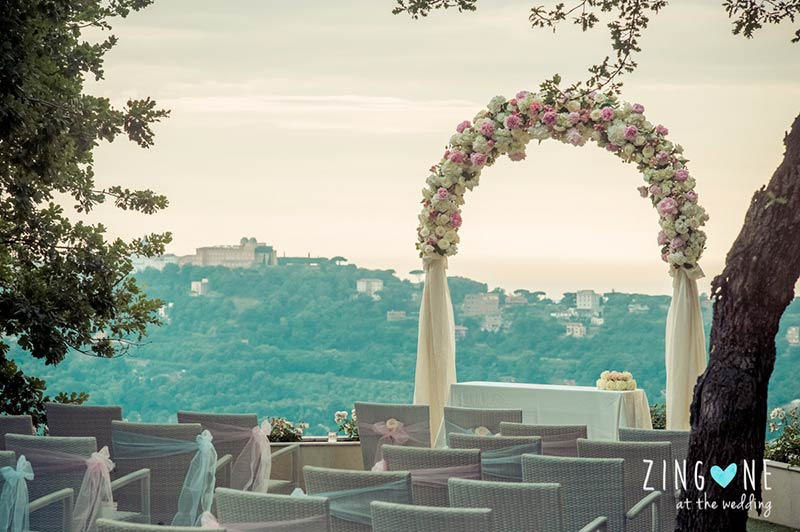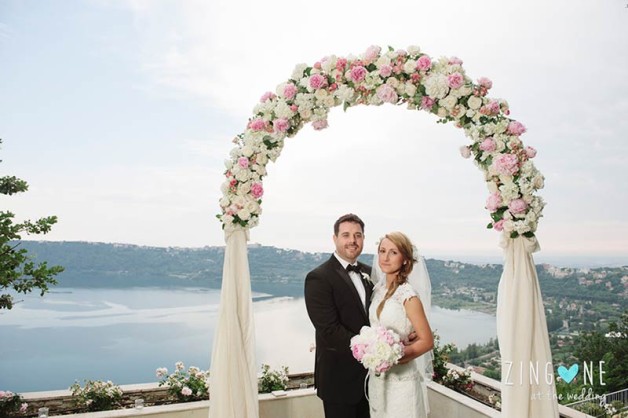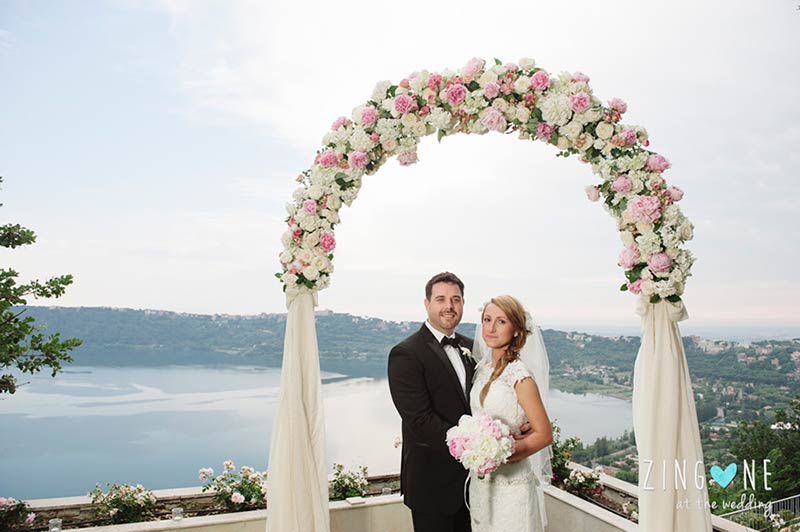 On the same day planners Alessandra and Veronica followed Antonio and Vanessa's wedding.
An Italian-Canadian couple who chose an intimate wedding in Varenna. A romantic catholic ceremony with intimate reception to follow in a luxury hotel in Varenna.
A fun boat trip for everybody before the dinner with a prosecco toast on board.
How beautiful could be an intimate wedding on Lake Como!
Photos by Daniela Tanzi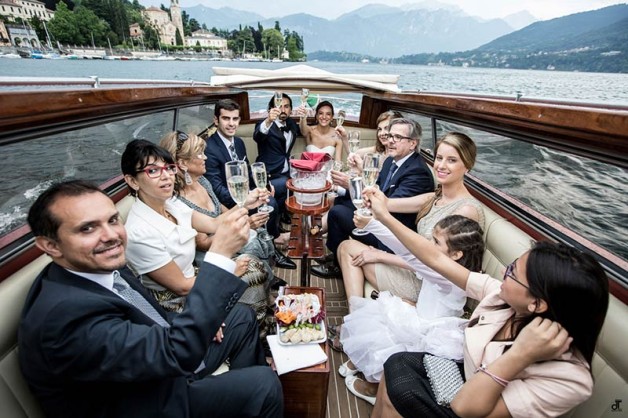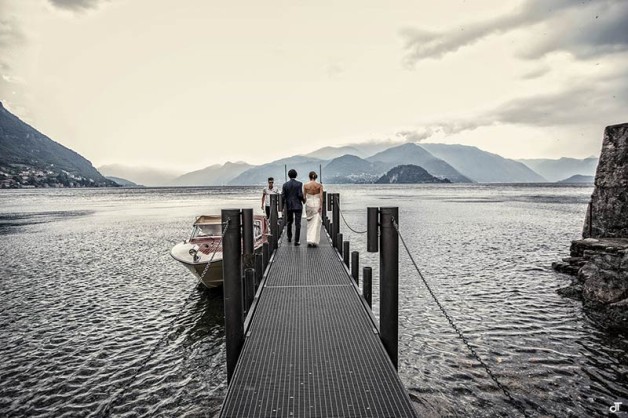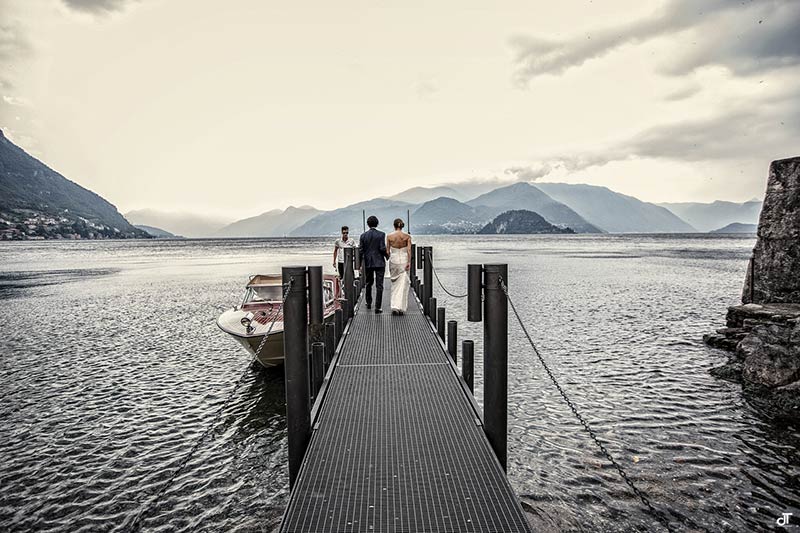 We move to Piemonte countryside for a wedding planner Valentina followed on the same day: Emma and Richard's .
A romantic country wedding in Langhe: amazing hills of vines of Barolo and Barbaresco wines.
Emma and Richard chose a special venue for them and their guests! A small hotel all in exclusive for them where they had day before bbq, civil ceremony and reception with late party and bar on the wedding day and fun brunch the day after.
Emma wanted a sparkling event in all senses, vases, decors, stationary was all in silver and Swarowsky on wonderful ivory roses and peonies.
This wedding is also featured on our partner site Italian Country Wedding.
Photos by Independent Pictures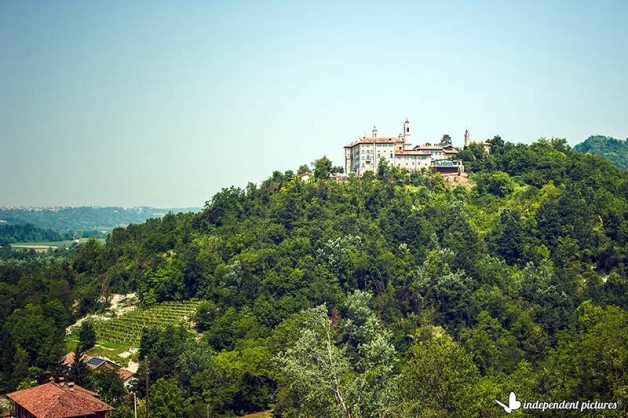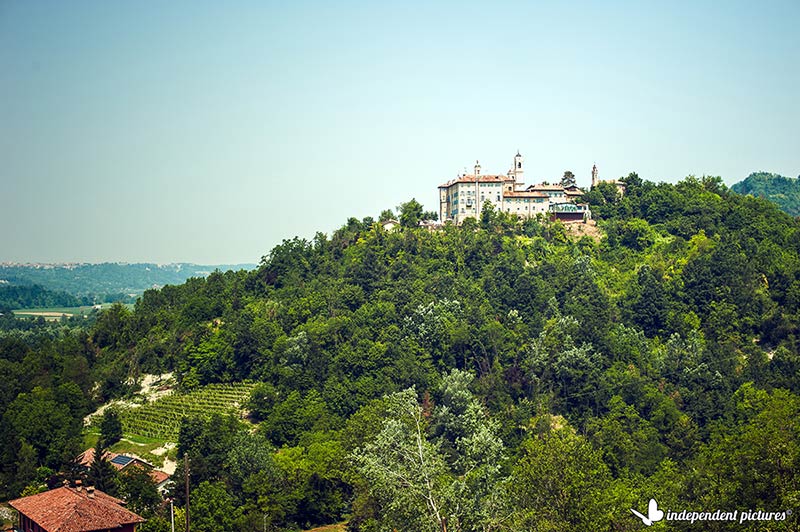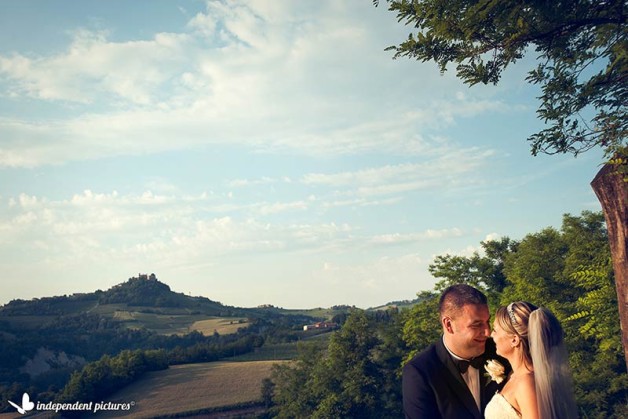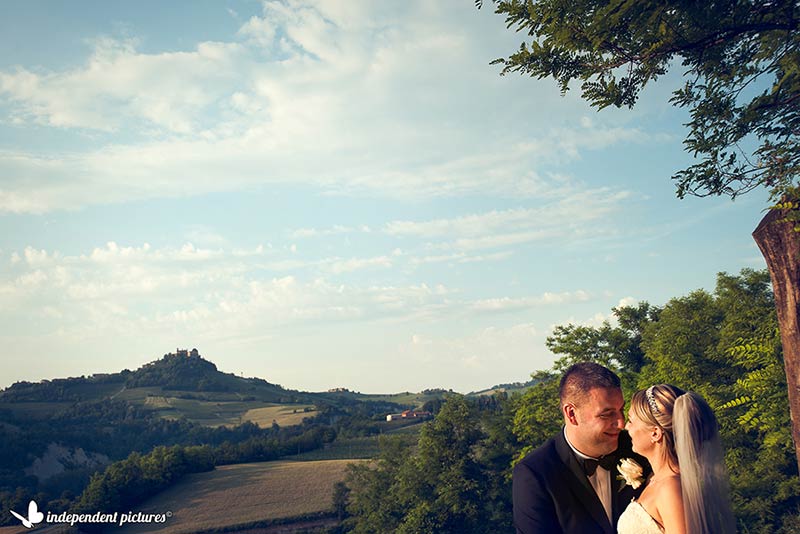 On June 12 and 13 our Lake Como staff followed a different event: Fun Carl's 40th Birthday party!!
Carl wanted for his guests a rustic dinner for everybody and on Saturday he hosted a fun tour on a vintage boat on Lake Como with a fine dinner in a luxury villa to follow.
Great celebrations for a great birthday with great food and wines, lot of music and fun.
During the event a mentalist entertained the guests… he was great!!
Photos by Italian Lakes Wedding Team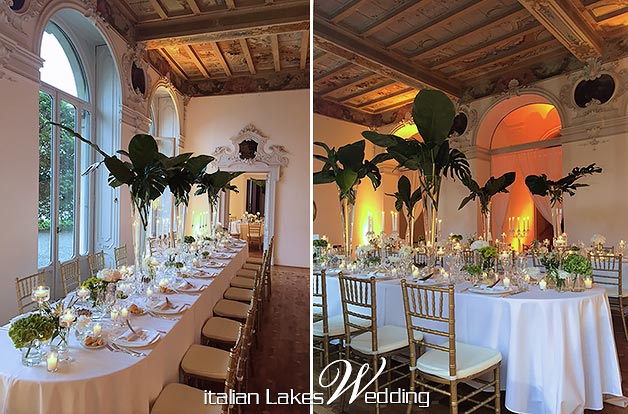 On the same Saturday of Carl's birthday on Lake Como, La Piccola Selva Floral designer and
photographer Enrico Mocci
, followed for us
Chiara and Fabrizio's wedding
. A lovely yellow and white themed wedding. Civil ceremony was held at Palazzo Sperati the town hall of little village of Miasino above Lake Orta. It is located inside the historical center of the village overlooking romantic Lake Orta. Reception to follow was planned at fantastic Villa Pestalozza
Photos by
Enrico Mocci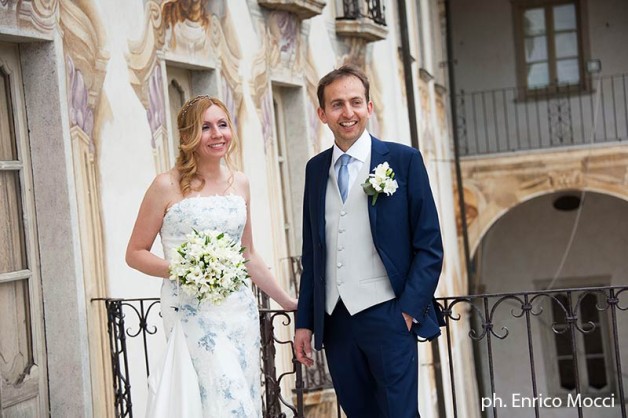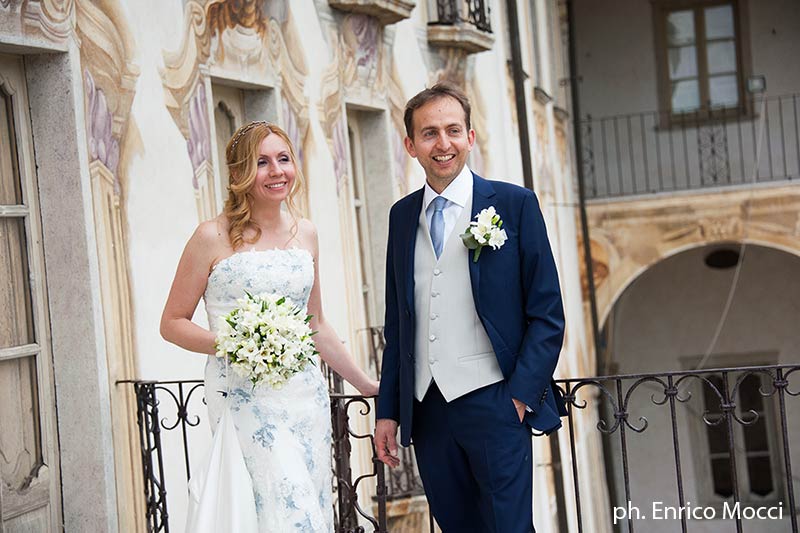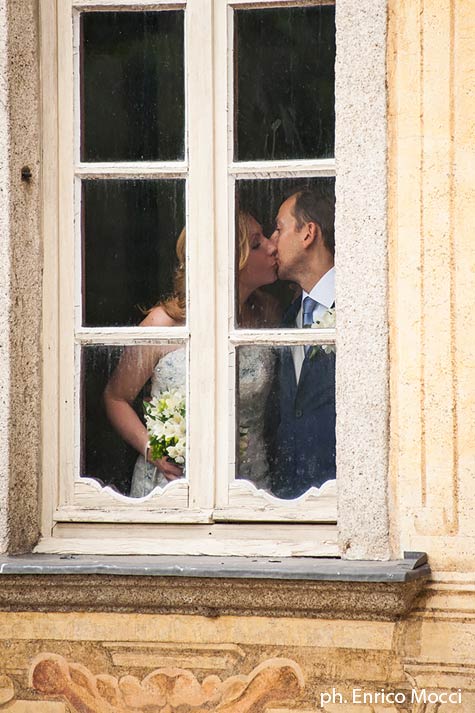 On June 16 Alessandra and Veronica got back to amazing Villa del Balbianello for Ali Gun and Gulin's wedding! Villa del Balbianello is always a must for Lake Como weddings!
Ali Gun and Gulin came from Turkey to celebrate their special day with about 50 guests.
After the ceremony at Villa del Balbianello they all moved to a luxury hotel for their celebrations!
A wonderful fine style for a magic day.
Evening was entertained by a great band… but before that… a romantic first dance: a waltz on the terrace overlooking the lake. Music was played by a romantic string trio. Just amazing!
Photos by Davide Zanoni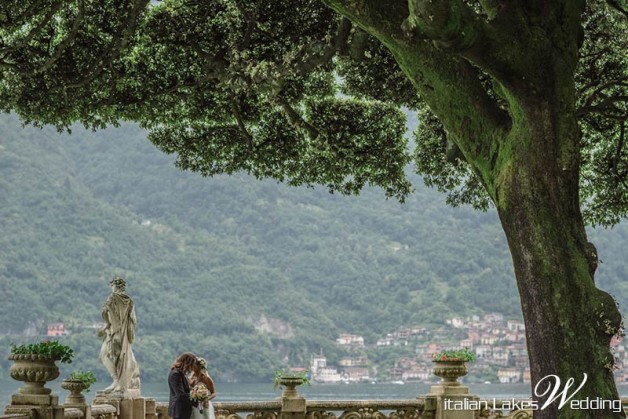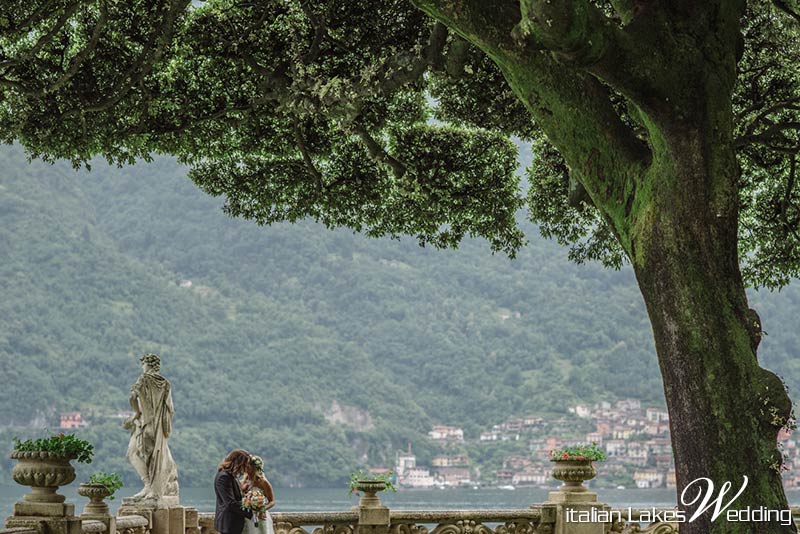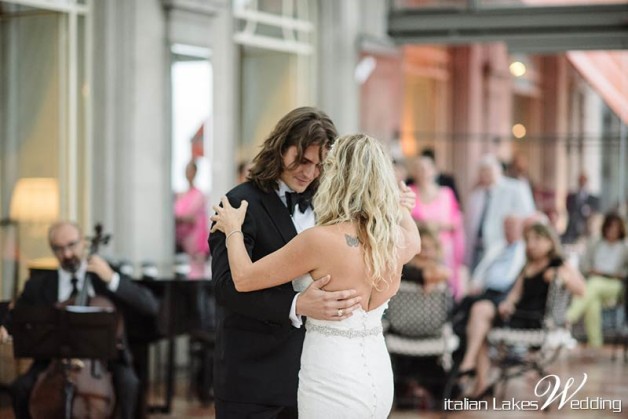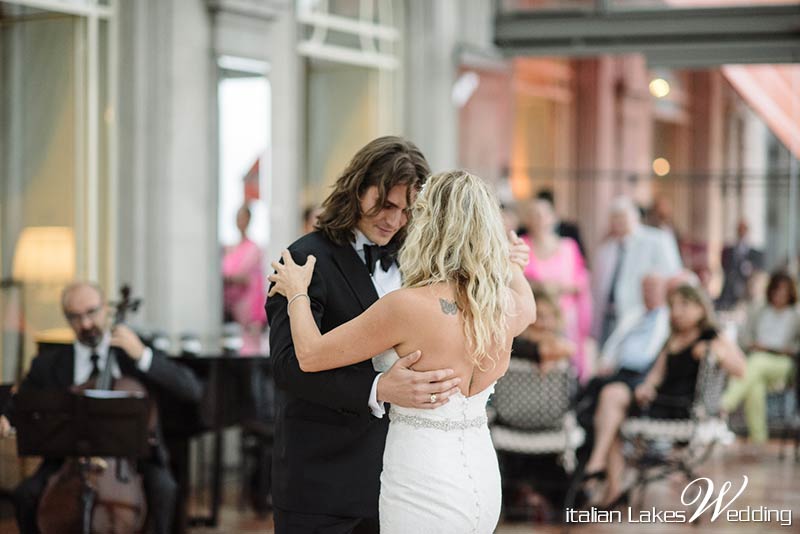 June 18
Valentina
followed a fun event on Lake Maggiore.
Isle and Vithaya's wedding
at Villa Rusconi Clerici. They came from France to celebrate their romantic but also very fun wedding on Lake Maggiore.
Isle was simply beautiful in her romantic dress and ceremony outdoor on the garden of the villa was more than romantic!
Isile's father celebrated the symbolic blessing and after it a traditional Italian aperitif was served in the big lawn of the villa. Dinner to follow inside the big pavilion and a romantic wedding cake to cut.
The group was great hey had a lot of fun with many original ideas, videos, photos, games.
In particular all men wore
colored socks
… to have a fun picture by the villa!
For the music up to late a night Isile Vithaya and their guests moved to club close by the villa where they could have fun, music and dances up to 4am in the morning!
Photos by
Italian Lakes Wedding Team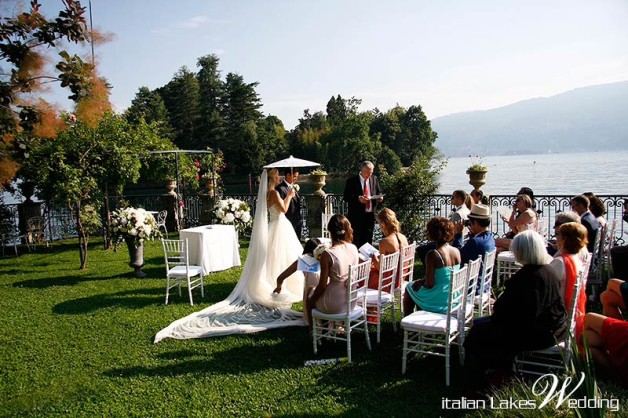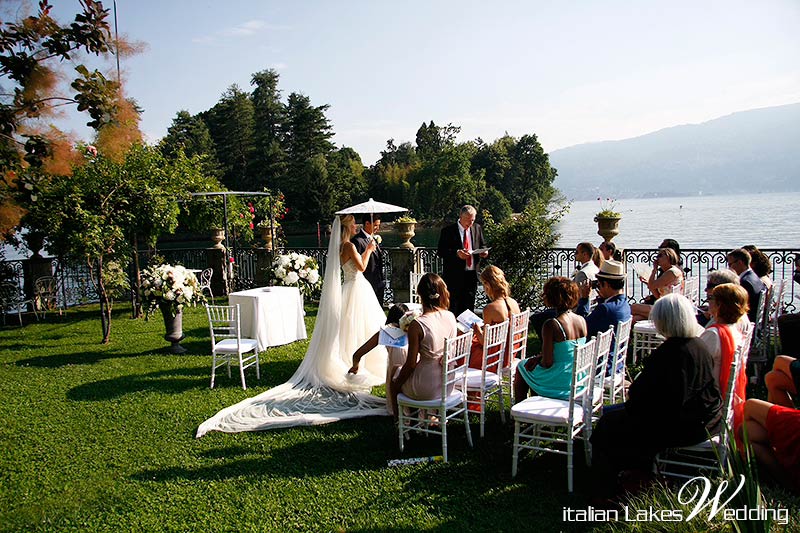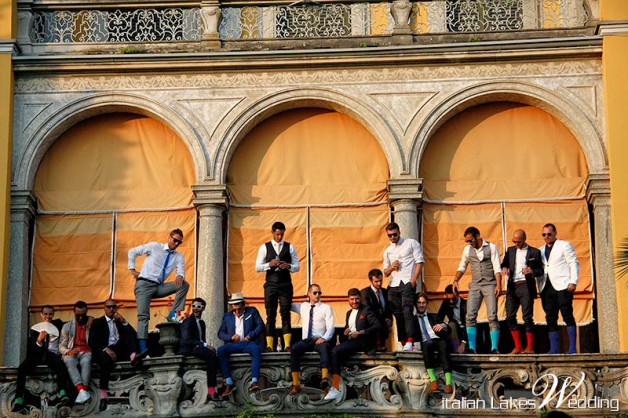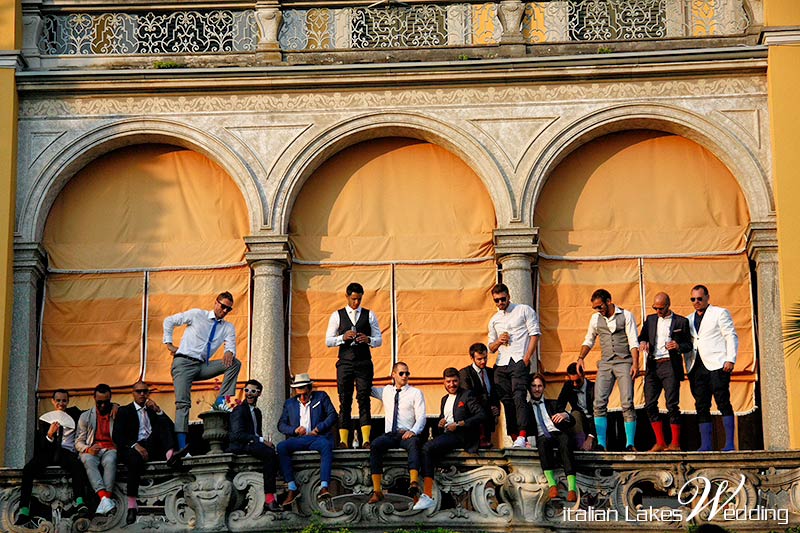 On June 19 Valentina followed another event on Lake Orta: Alison and Paul's wedding.
A romantic civil ceremony at Villa Bossi with reception to follow at Restaurant Ustaria Ca dal Rat.
Bride arrived on a a boat as tradition wants on Orta and after a toast and some pictures in the main square the group moved to the restaurant, while bride and groom took the chance to have some photos on St. Julius Island.
A Vintage romantic style for Alison and Paul's reception with many details and a scent of lavender!
Photos by Gabriele Lopez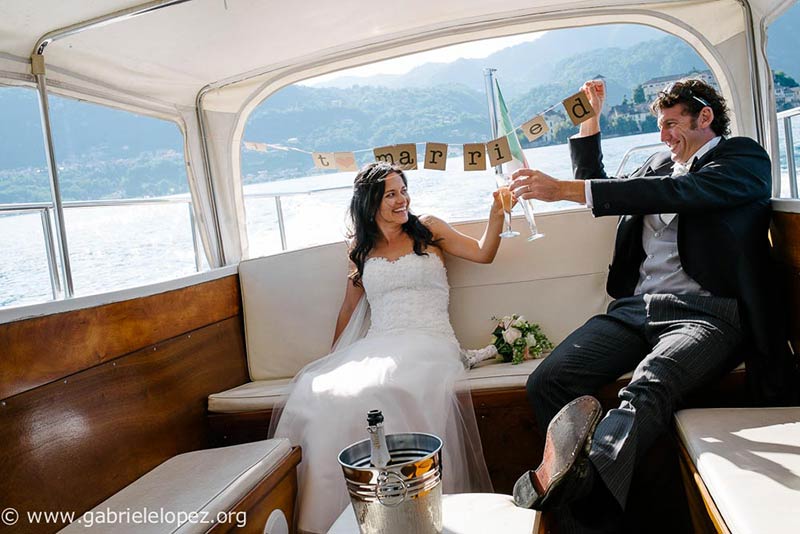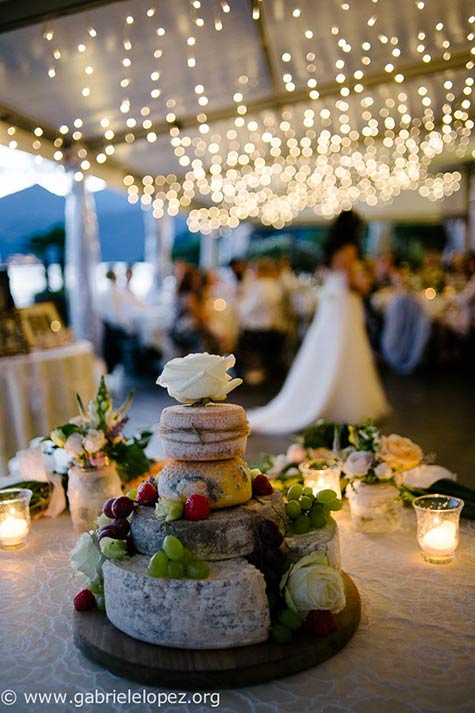 Valentina
moved on Lake Maggiore again for another wonderful event:
Asma and Finn's wedding
! Asma and Finn came from
Cayman islands
to celebrate a fun and big wedding here in italy! They were about 100 guests coming from all over the world including Switzerland and Ireland where bride and groom were born.
Asma and Finn had a
Catholic ceremony in wonderful church of Lesa
. The whole group reached it by boat. After it a fun boat trip to reach Villa Rusconi Clerici for a fantastic party.
Both ceremony and reception was entertained by a fantastic
Irish Band
coming from… Rome! They are all Italian but they play fantastic Irish music!
Everybody danced and had fun with Irish music and some more pop rock music played by a dj later in the evening.
We will come back soon telling more about this fun and romantic wedding in a longer post on our blog!
Photos by
Independent Pictures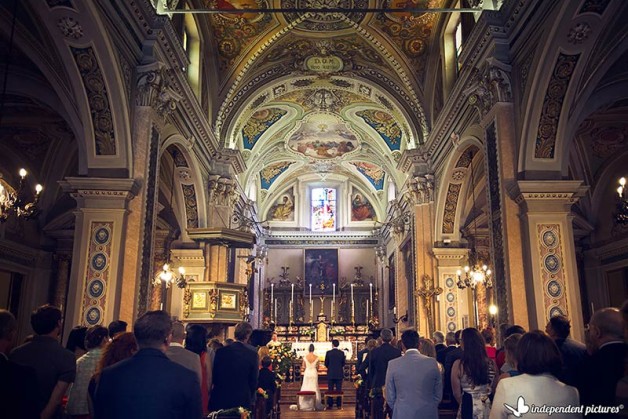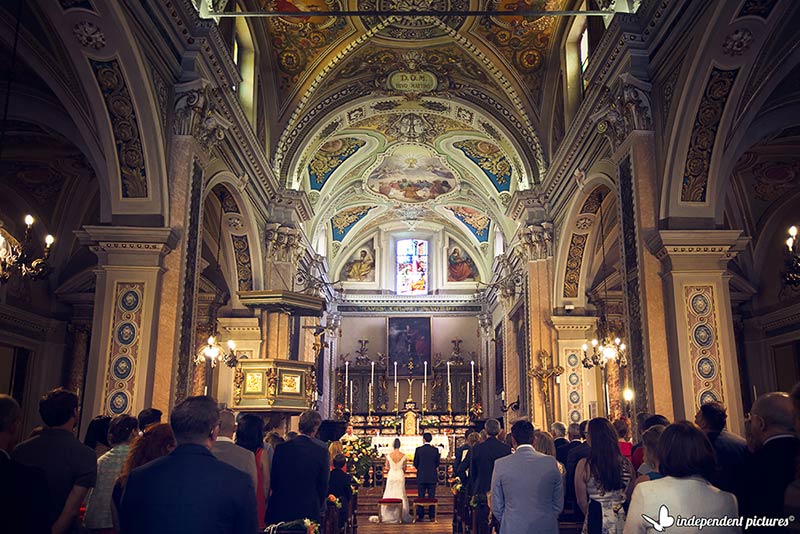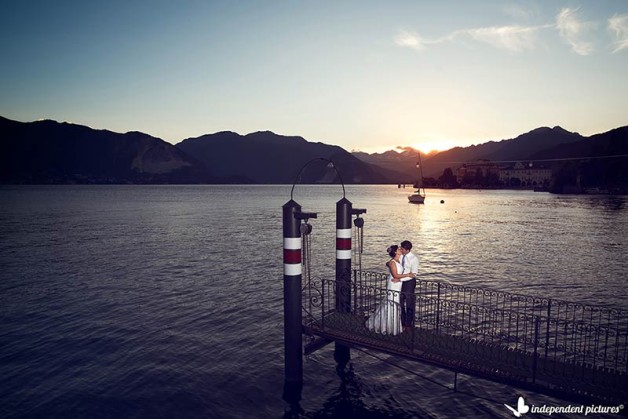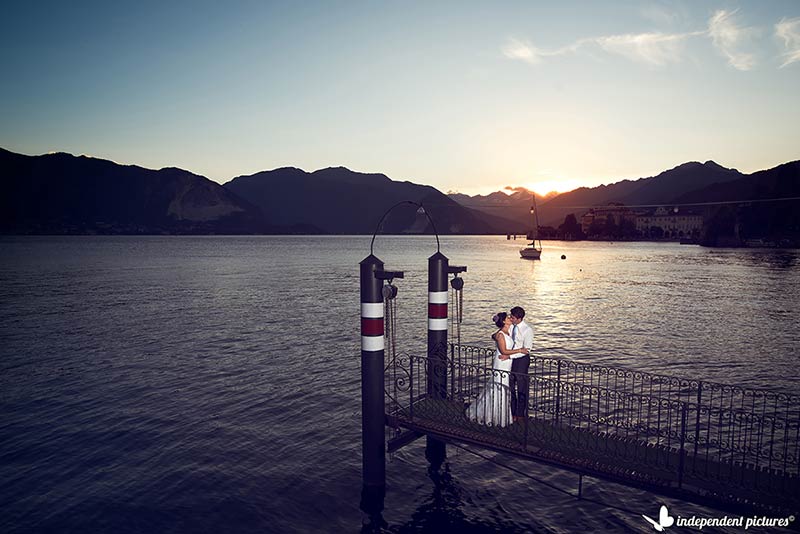 On the same day of Asma and Finn's wedding
La Piccola Selva Floral Designer
followed a special event:
Chiara and Roberto's wedding
! they got married at
Santuario of Madonna del Boden
. It is located on the mountains between Lake Orta and Lake Maggiore. A wondeful catholic ceremony with reception to follow ar
Villa Pestalozza overlooking Lake Orta
.
Chiara and Roberto decided for something very special for their wedding day: some great pictures inside
Antica Cava Moschini
. It is a quarry used to build
Milan Duomo
and
Certosa di Pavia
: two very important buildings and work of arts of Northern Italy! Nowadays it is used for cultural events and concerts. It is known among local children to be
the real Santa Claus cave
! every year on December children coming from all over Italian country arrive here to meet elves and walk through a long gallery to reach Santa's throne. they leave there their letters for Santa!
Photos by
Mario Curti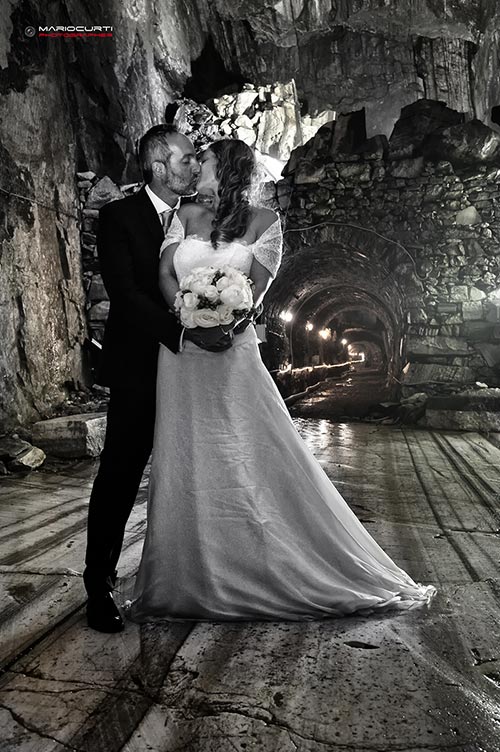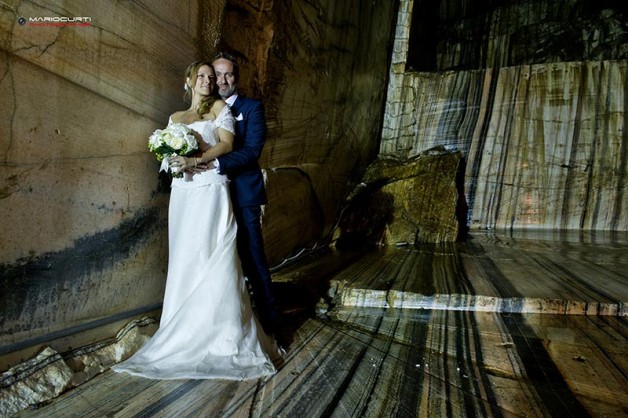 On June 22 Valentina got back to Lake Orta once again for another romantic wedding: Selina and Mark's.
They chose Villa Bossi for their civil ceremony and Ustaria Ca dal Rat for their reception to follow.
For her decorations Selina wanted a real Italian touch!
She opted for little olive trees on each table as centrepiece batching a little olive branch each guest. They were all provided by La Piccola Selva Floral Designer They were so fresh and natural! They perfectly matched Orta style.
As special little favour for her guests she chose a little Ferrero Rocher… everybody loved it.
A great pop rock band played for the evening. The group had the best time everybody danced!!
A real great party!
Photos by Independent Pictures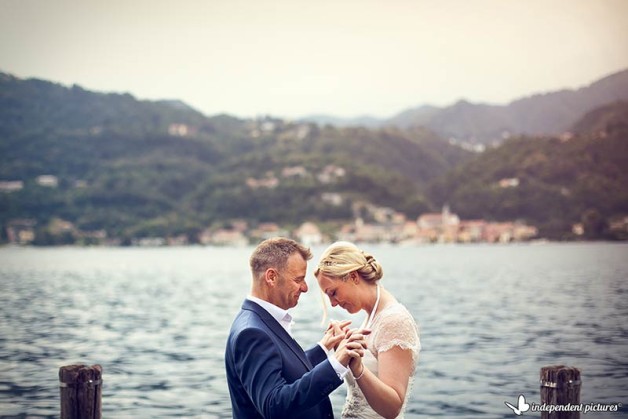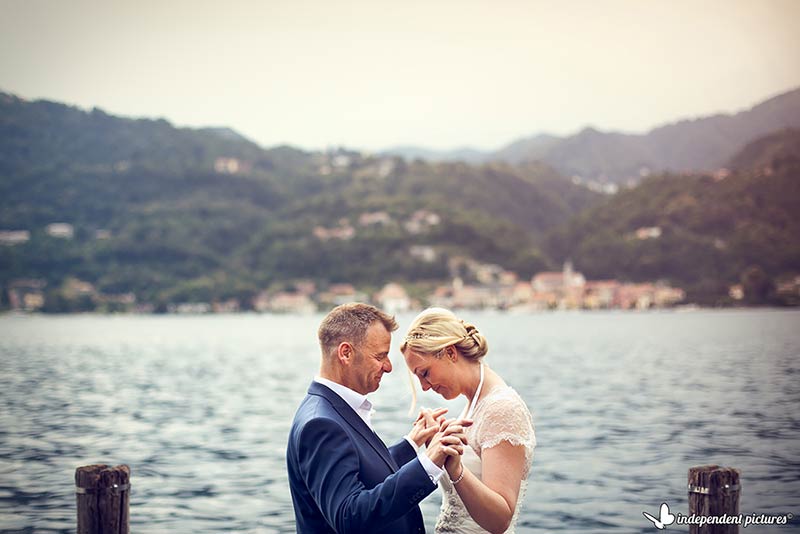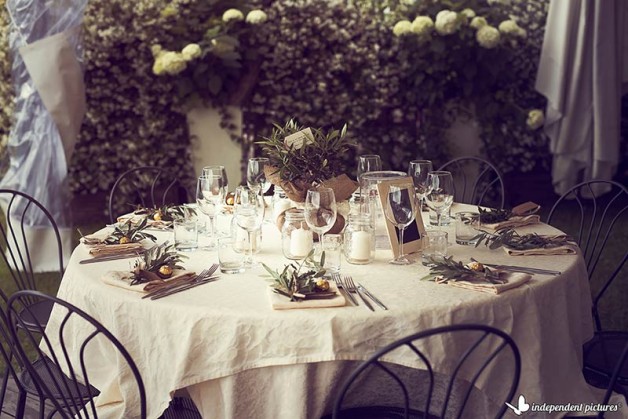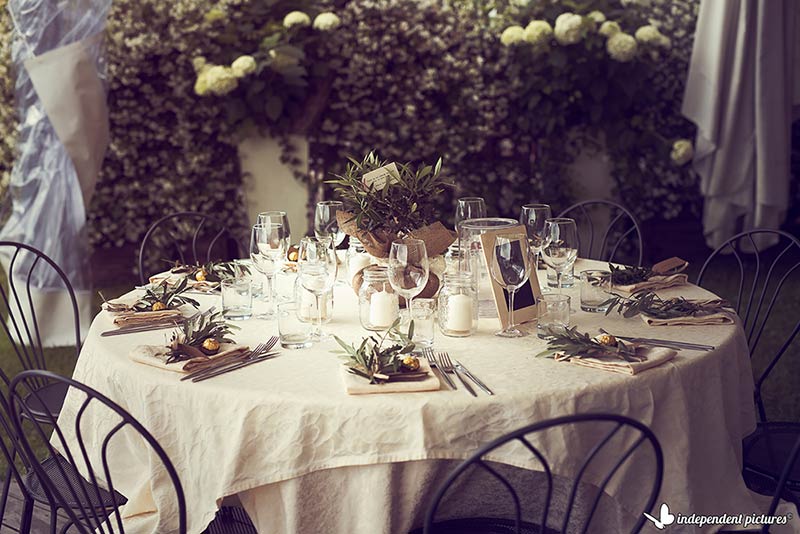 La Piccola Selva Floral Designer
.
Denis and Simona's wedding
on
June 27
. For this special occasion
La Piccola Selva Floral Designer
created smooth decorations all made with baby's breath
(gypsophila)
roses and cala lilies.
Bride was one of the most original we ever seen! Her dress was covered with very fine black laces enhancing the big
black owl tattoo
she had on her neckline. This bride rocks!
After many photos in Orta village and some other on
St. Julius Island
a fun reception at
Ustaria Ca dal Rat
.
Photos by
Sandra Luoni by Lightwedding Studio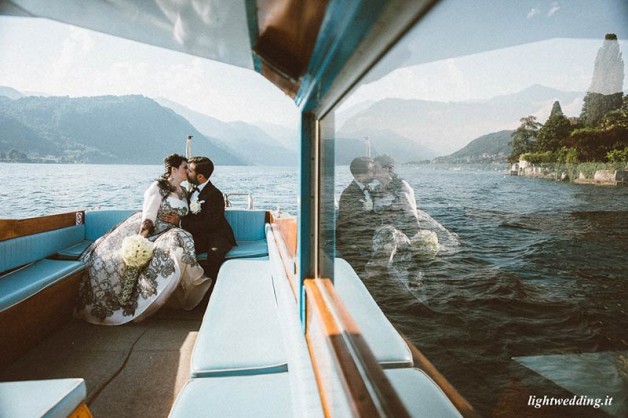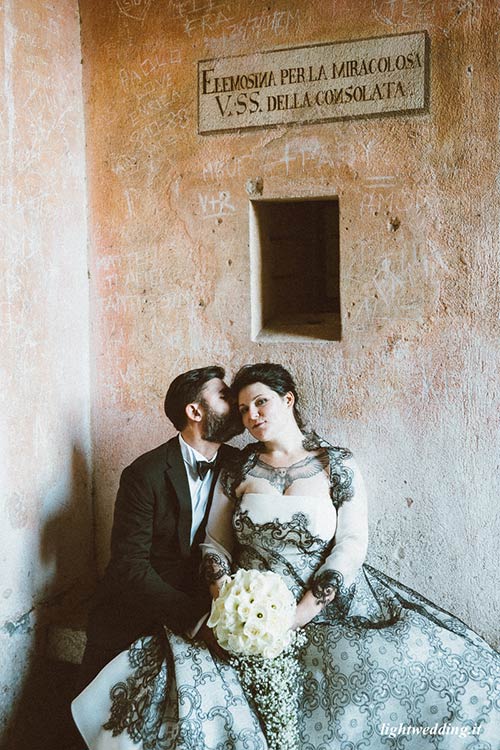 What a month! We had wonderful couples, wonderful weddings and a pleasant weather!
Our July weddings have already started so stay tuned for more just married couples… this season is really great!
A special thanks to all photographers who worked with us and massive congratulations to all our couples!