ave you ever realised why friends and family are so important on wedding days? It is very easy! They act many times like real psychologists! As a matter of fact, in some occasions, emotions prevail and this menaces to ruin your best moments. Let me explain a bit.
We are telling you about
Nerys and Andrew's wedding in Cortona
. The story begins with Nerys getting very nervous just few hours before the ceremony while her family and friends (included hairstylist!) were helping her to get ready for her for her fabulous Wedding Day! I assure you that they did a great job giving her the right advices and suggestions to set the mood and enjoy it every single moment without being stressed! it was not easy but when all is said and done, why you shouldn't enjoy this day! We are all here to help you to make it perfect!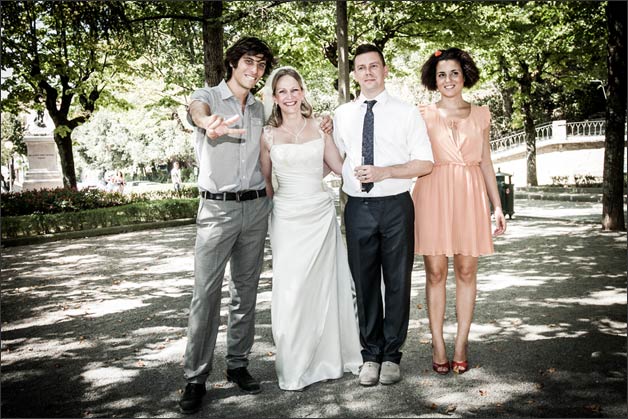 A MOVING CIVIL CEREMONY IN CORTONA TOWN HALL
Once the bride was a little bit more relaxed and ready she reached the town hall with her father. However they were not alone! Nerys decided to get married in Cortona a wonderful town of Tuscany near Arezzo in Val di Chiana. It is a medieval town with its narrow cobbled roads and it is situated just on its hill. The view over Tuscany hills and Lake Trasimeno. A wonderful destination for your Wedding in Italy!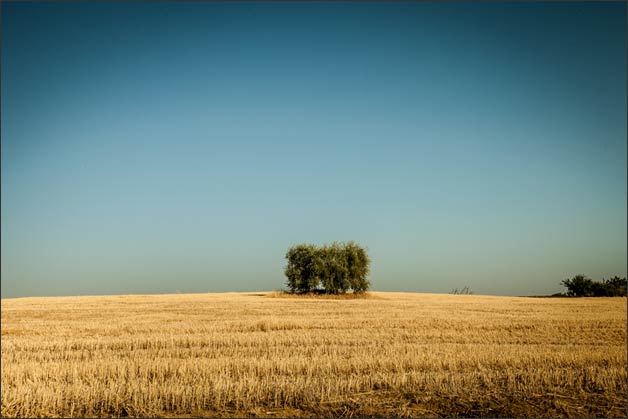 On Saturday morning there is the local market in Cortona main square and when Nerys arrived, all local people were ready to greet her and congratulate! So Italian! She seemed as a princess coming out of thin air.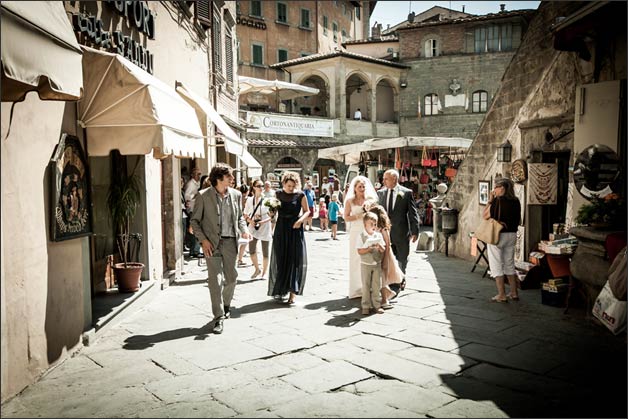 Andrew was already at the town hall impatiently waiting for her beautiful wife to be! When she came in Nerys and Andrew's stress completely disappeared and the mayor could give his best blessing to the couple.
A loud hands-clapping and a load of rose petals welcomed back the bride and groom down town hall staircase back Cortona main square. Family, friends and all people greet and congratulated with Nerys and Andrew. I could not imagine anything more joyul!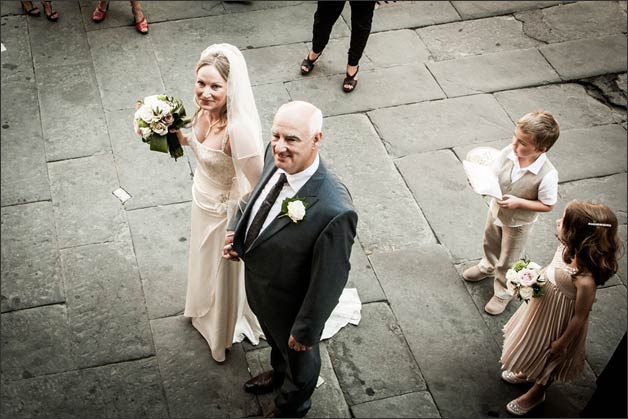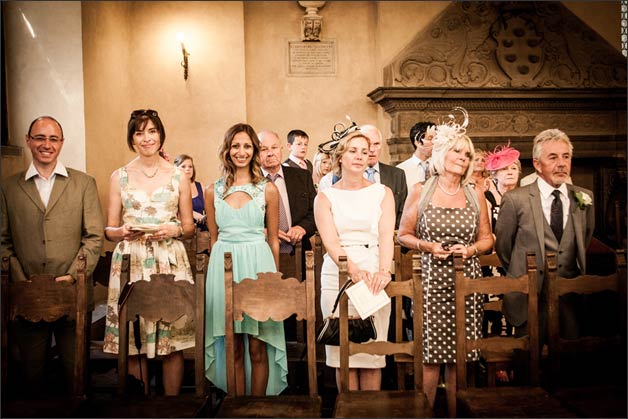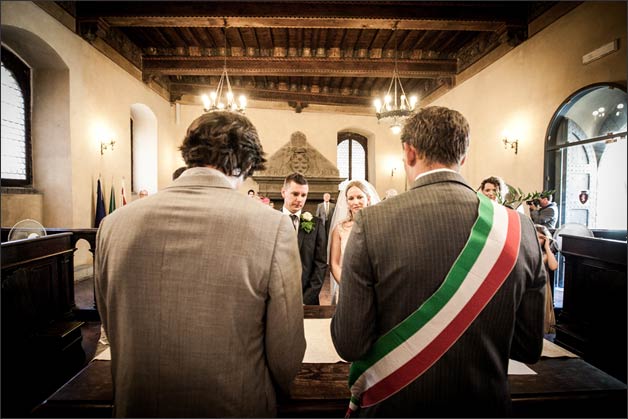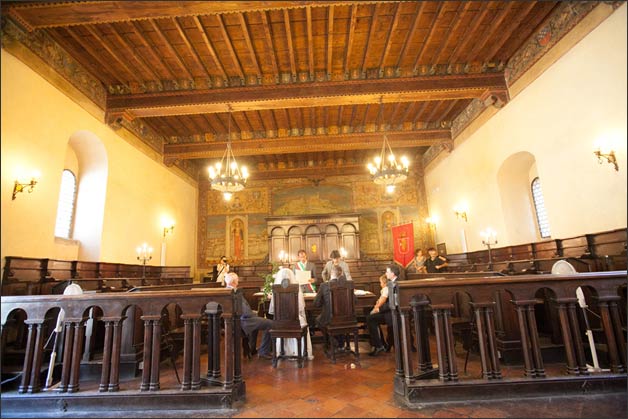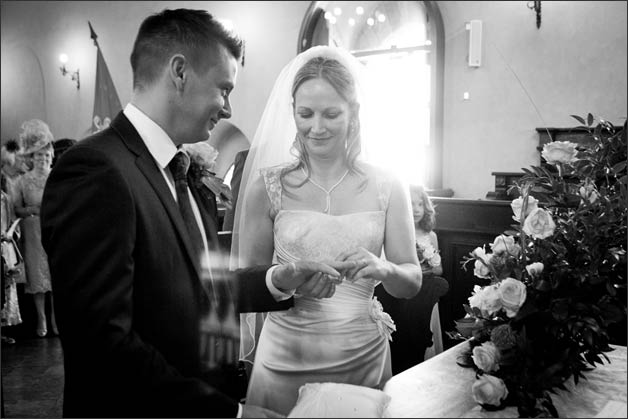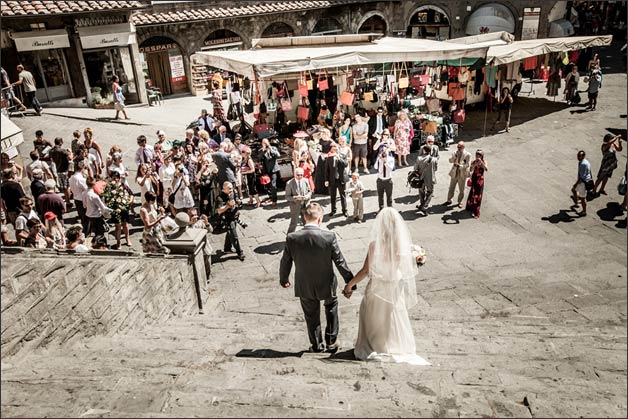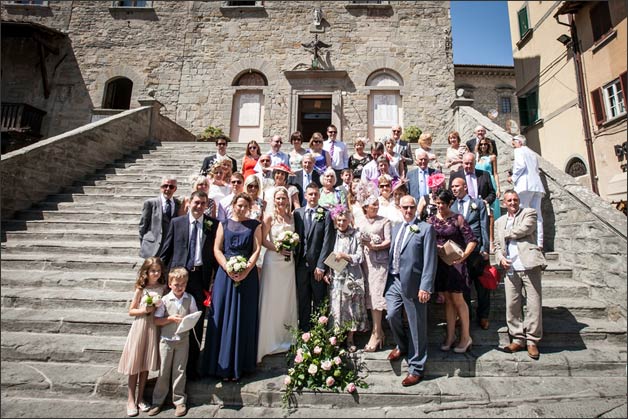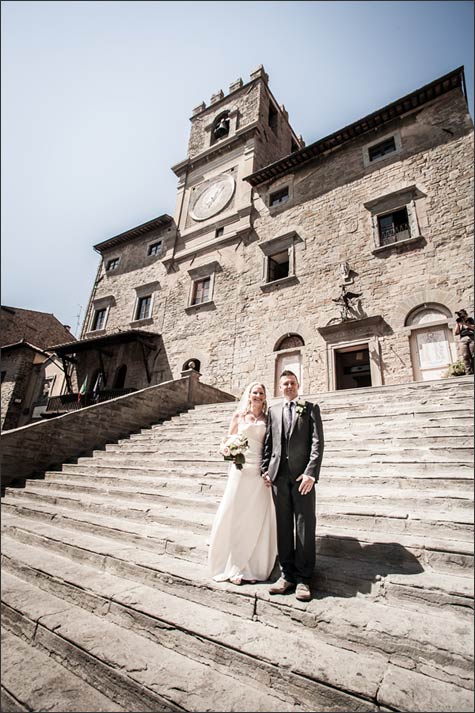 A LOVELY WALK IN CORTONA FOR WEDDING PHOTOS
Walking through the old medieval and cobbled roads of Cortona town, couple cheered many times with everybody! They reached Cortona belvedere view on Chiana valley (Val di Chiana) with almost 180 degrees of view, including Lake Trasimeno. Nerys and Andrew's dream came true!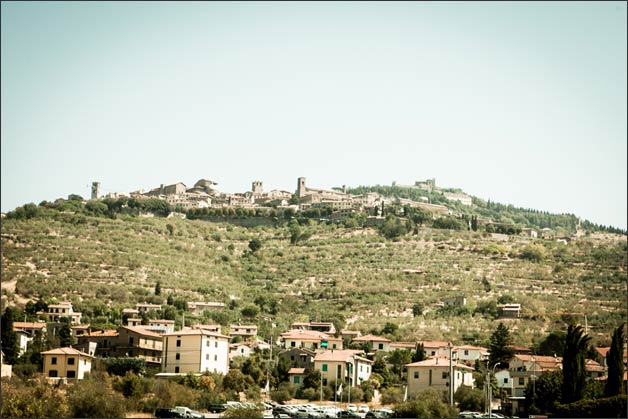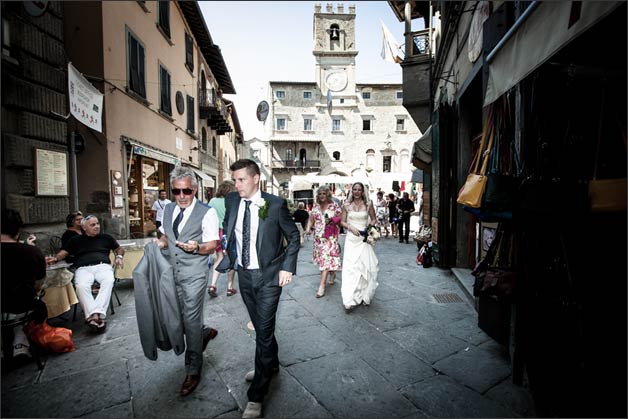 Tuscan and Umbria hills and meadows accompanied the couple along their way to the villa Nerys and Andrew chose for their wedding reception! A intimate evening wedding party was ready to be celebrated. Breathing pure air in Tuscan countryside and Lake Trasimeno surroundings was really amazing for all.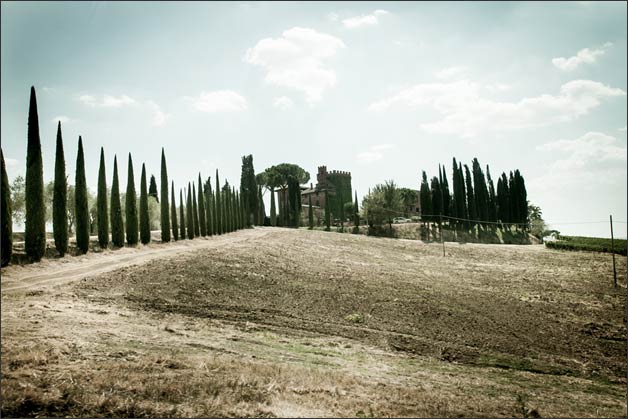 AN INTIMATE COUNTRY RECEPTION IN A VILLA
Wedding reception started with a lovely aperitif and Prosecco toast and continued with a private dinner in a lovely room of the restaurant of the villa.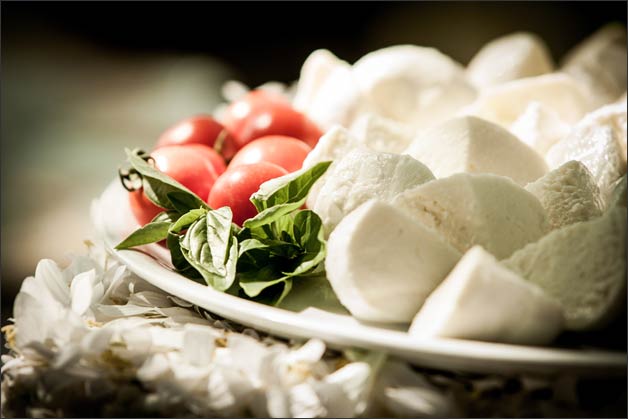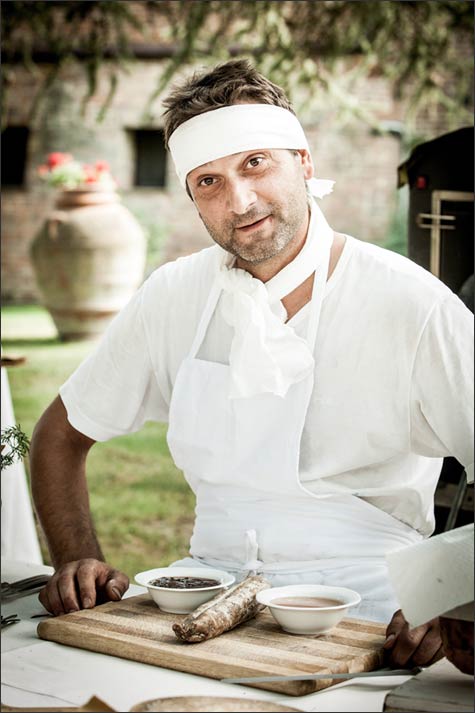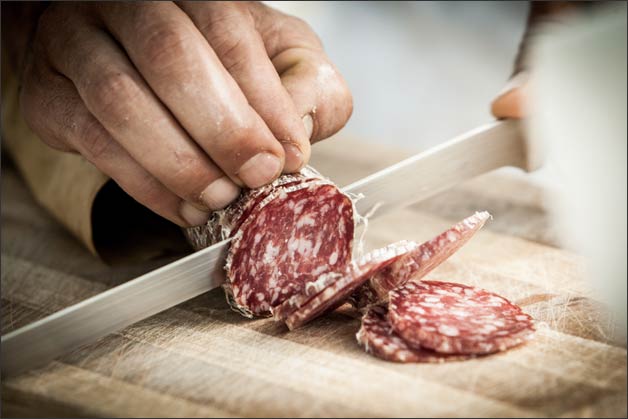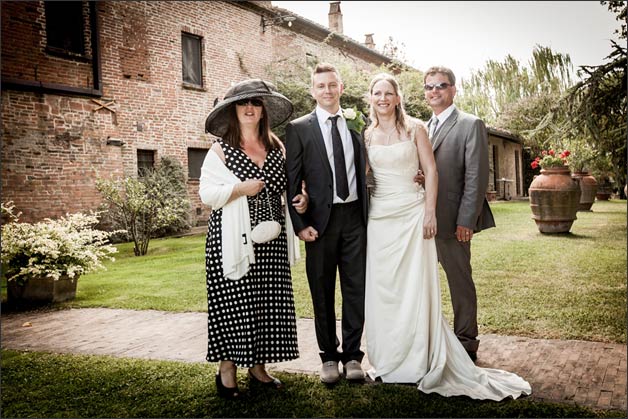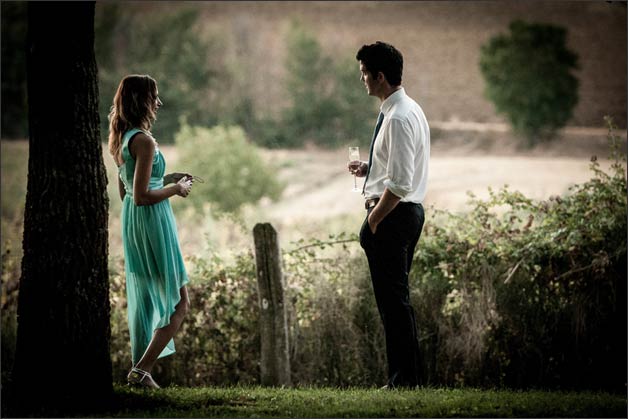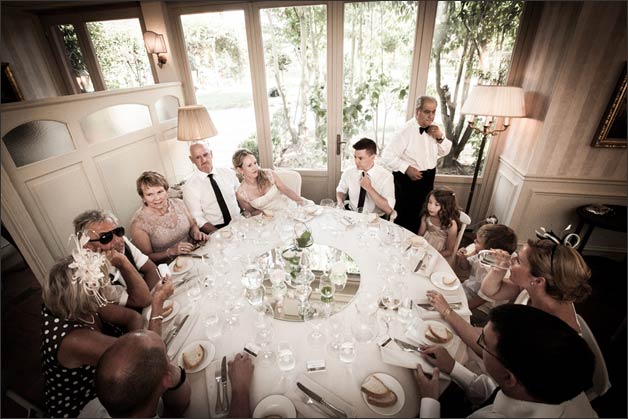 Band Umagroso helped everybody feel at ease with some 70s and 80s dance music and accompanied father of the bride singing Welsh Anthem out loud in the microphone! Everybody enjoyed it! Andrew also dedicated a song to his wife, touching all guests' hearts and of course Nerys in particular! The sweet notes of Drops of Jupiter by Train made her eventually abandon to tears and fall in Andrew's arms and sweet kisses.
They lived happily ever after!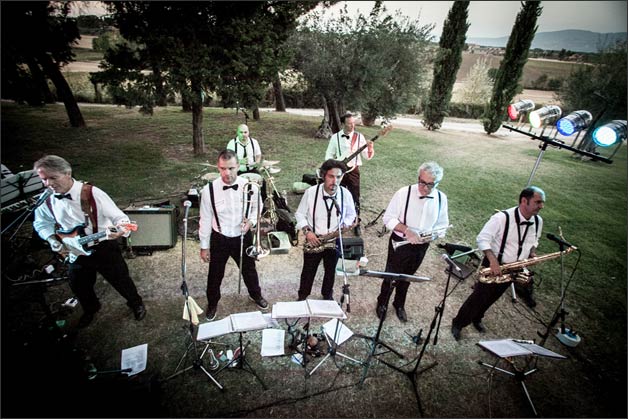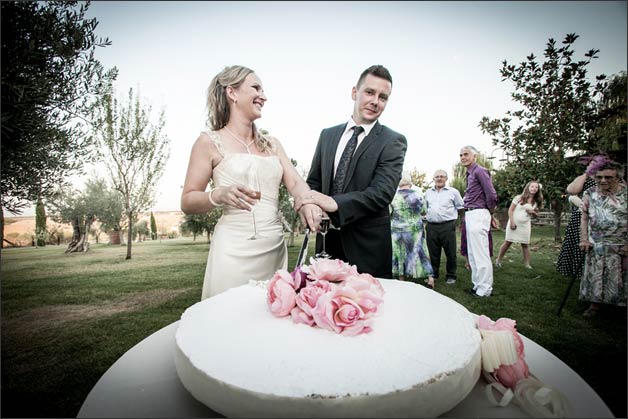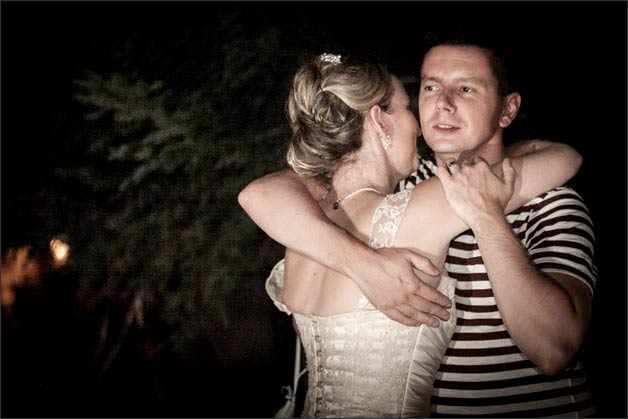 Nerys and Andrew's wedding will stay a long time in my heart… a wonderful wedding in Cortona overlooking Lake Trasimeno!
Planning in partnership with SposiamoVi.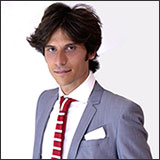 Italian lakes
wedding's coordinator for Lake Trasimeno is ELIA
.
Elia with his staff organize weddings and events across Umbria and Tuscany.
He was born in Castiglione del Lago and he still today lives really close to this charming renaissance village. He simply love his home region he will be at your complete disposal for your wedding planning and pleasant staying!
For any information about wedding in Cortona CONTACT ELIA