Today I have the pleasure to introduce you a lovely Italian couple: Marialisa and Matteo.
Their wedding was a real mid summer wedding arranged between Mountains and Lakes.
First the ceremony on Church of Madonna del Boden and then down to Stresa on Lake Maggiore shores.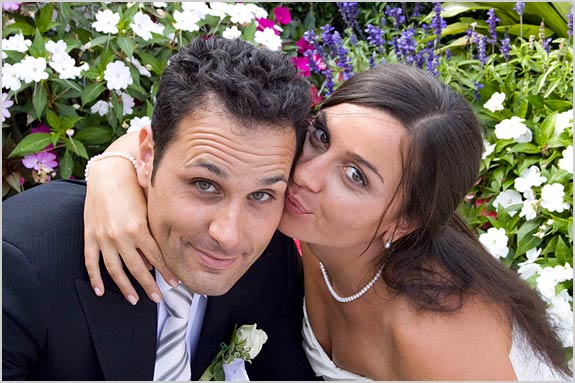 Church of Madonna del Boden is located on the road leading to small village of Ornavasso (close to Verbania – Piemonte). It climbs on top of one of the most spectacular Alps mountain: Monte Massone. From Mt. Massone peak the view is gorgeous. You can see Mt. Rosa, Mt. Weissmiess, Mt. Adamello and Mt. Bernina. On South view runs over River Po Plain and on 5 lakes such as Lake Orta and Lake Maggiore. Just amazing!
Church of Madonna del Boden has been built on 500 mt of altitude right inside chestnuts woods. A fresh oasis that Marialisa and Matteo simply loved during the hot August day of their wedding.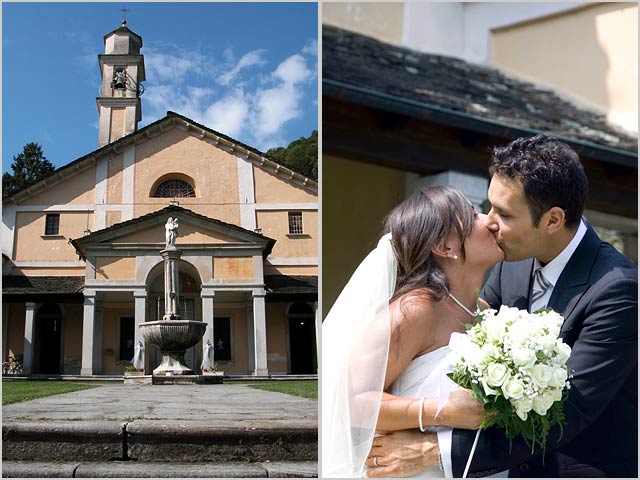 As floral designer I took care of all flowers arrangements: white was the theme color for the church and bridal bouquet.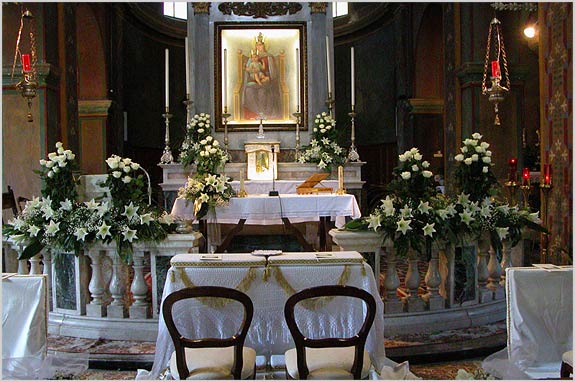 For the church I created a lovely arrangement made up of Ice Queen white roses and Lilium Longiflorum. Different heights that matched wonderful white marble altar and balusters of the church. All this white marble gives to the church elegance and brightness enhancing floral arrangements too.
On Lake Maggiore and Lake Orta areas only Churches of Madonna del Boden and Madonna della Bocciola have this pretty feature.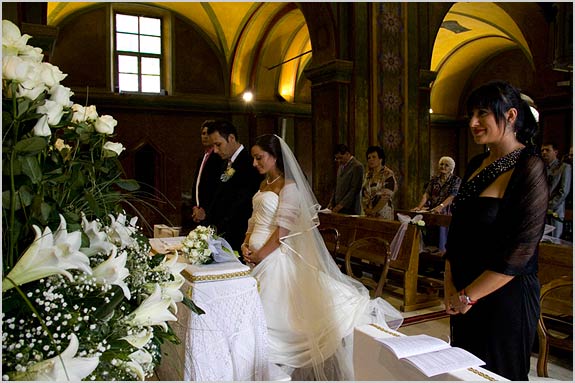 Marialisa wanted for her bouquet a round and compact shape that I created with Ice Queen white roses with some Pittosporum greenery and some Gypsophilia.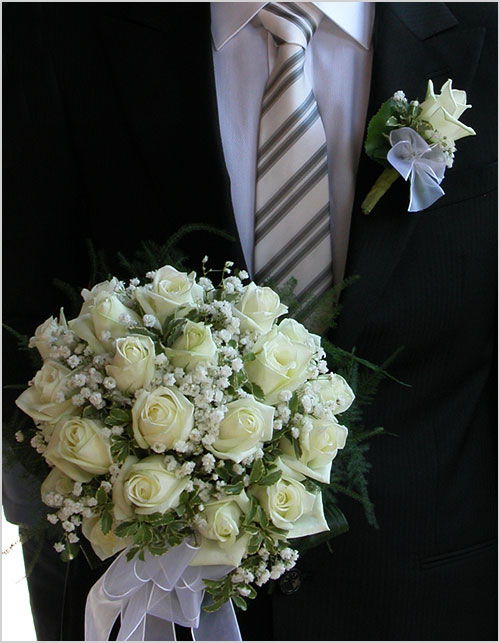 Out of the church a woderful vintage red Jaguar was waiting for Marialina and Matteo to take them to Stresa on the lakeshores. From the mountains to the lake in just 30 minutes!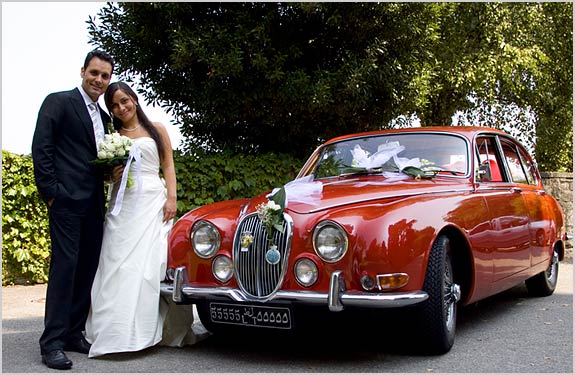 For their wedding reception Marialisa and Matteo chose Villa Aminta in Stresa a luxury ancient Villa which is now an elegant 5 stars hotel.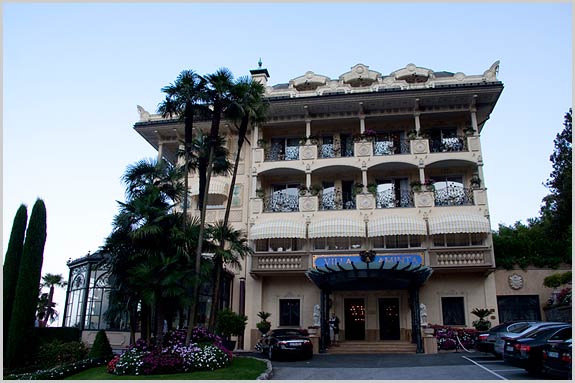 Wedding reception here is usually arranged on the terrace of the hotel with breathtaking view on Borromeo Gulf and Isola dei Pescatori (Fishermen Island) or in the fine rooms of the Restaurant named "Le Isole" and "I Mori" with lovely gazebo on Lake Maggiore.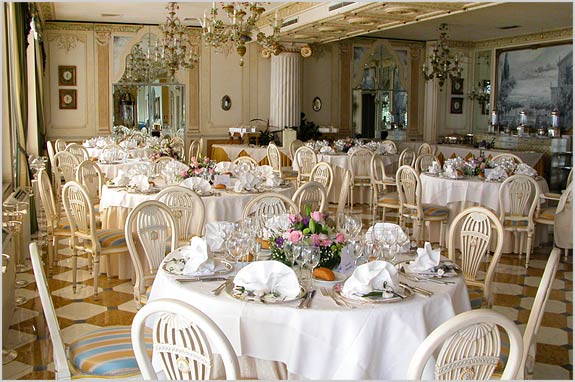 For the reception to Villa Aminta I created a fresh centerpiece in pastel colors to match bright frescoes of wonderful I Mori room.
Gerberas, Roses, Aster, Lysianthyus and Lilium : a perfect mix of shapes and pastel colors that matches Marialisa and Matteo's spirit.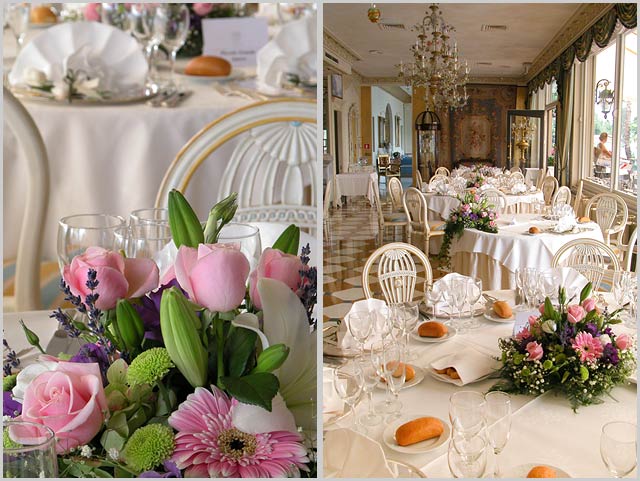 On bride and groom's table I created a pastel arrangement too but bigger with a long ivy train to match table cloth cover design.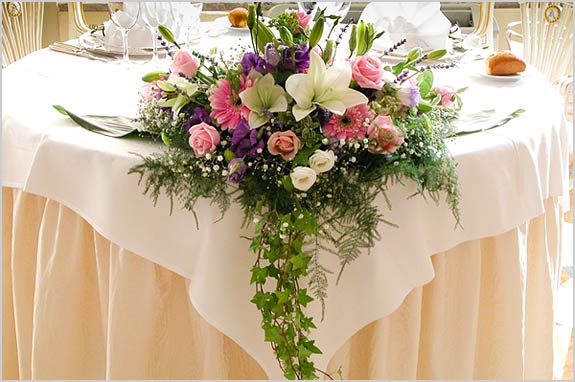 A wonderful sunny day gave the bride and groom and their party, the opportunity to enjoy a lovely aperitif in Villa Aminta gardens.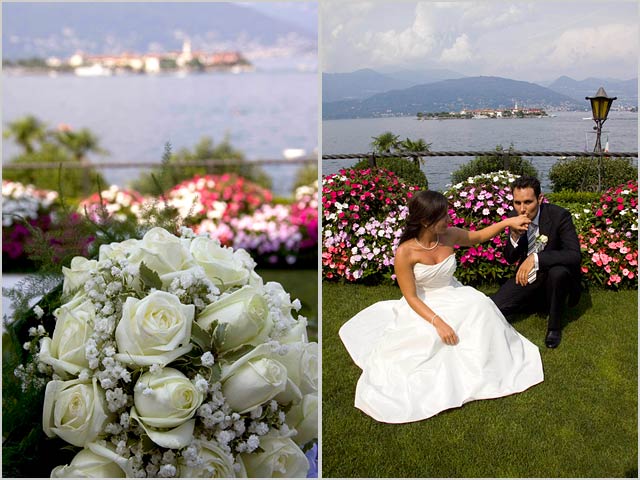 I would like to thank photographer Claudia Suriano that kindly put on disposal Marialisa and Matteo's wedding images.
Claudia Suriano style is characterized by natural reportage features which meets a minimal use of some posed photos just to complete the photo service.
Have a look to to Marialisa and Matteo's wedding PHOTO GALLERY!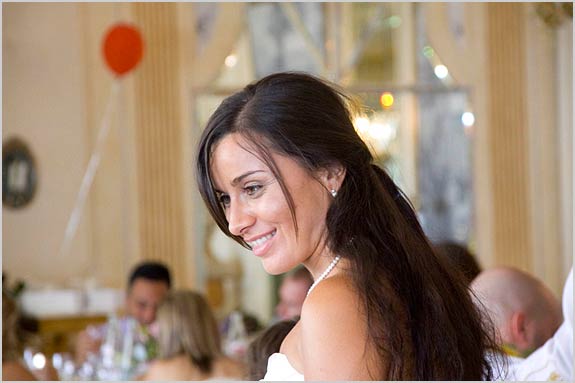 ---
All Images © Claudia Suriano photographer. For more information please contact us.
Monika Andenmatten is La Piccola Selva's floral designer.
Based in lake Orta, has worked with brides for over 20 years to create floral arrangements for weddings in the Italian Lakes district.
His wedding arrangements are creative, elegant and sophisticated. Monika will be able to help you choose how best to incorporate floral design into your wedding celebrations. From the initial consultation to the wedding day, she will make your wedding flowers truly an expression of your dreams.

For more information about weddings on Lake Maggiore please contact us.